Census 2020- California loses one U.S. House Seat
The resident population of the United States on April 1, 2020, was 331,449,281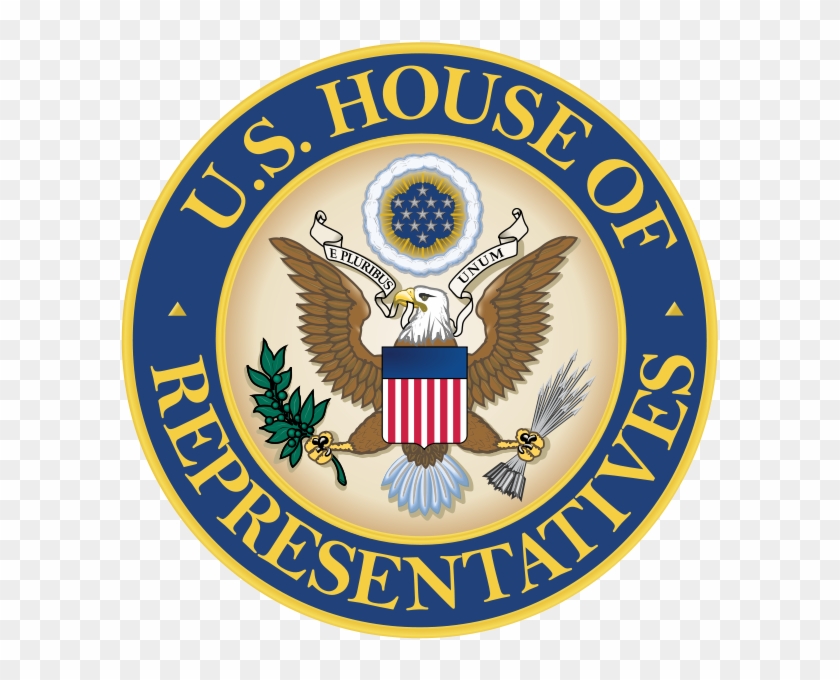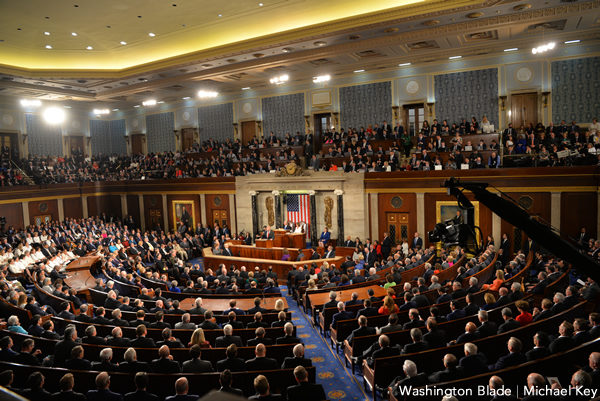 WASHINGTON – California joins six other states which will lose congressional seats in the U.S. House of Representatives according to the numbers and data delivered to President Joe Biden Monday by the U.S. Census Bureau.
Texas will gain two seats in the House of Representatives, five states will gain one seat each (Colorado, Florida, Montana, North Carolina, and Oregon), seven states will lose one seat each (California, Illinois, Michigan, New York, Ohio, Pennsylvania, and West Virginia), and the remaining states' number of seats will not change based on the 2020 Census.
The 2020 Census shows the resident population of the United States on April 1, 2020, was 331,449,281.
The U.S. resident population represents the total number of people living in the 50 states and the District of Columbia. The resident population increased by 22,703,743 or 7.4% from 308,745,538 in 2010.
Census Bureau acting director, Ron Jarmin, reported the new state population counts at a virtual news conference. The long-awaited announcement has reset the balance of power for the next decade in the House of Representatives and the Electoral College, where each state's share of votes is tied to its census numbers.
"The American public deserves a big thank you for its overwhelming response to the 2020 Census," Secretary of Commerce Gina Raimondo said. "Despite many challenges, our nation completed a census for the 24th time. This act is fundamental to our democracy and a declaration of our growth and resilience. I also want to thank the team at the U.S. Census Bureau, who overcame unprecedented challenges to collect and produce high-quality data that will inform decision-making for years to come."
The new resident population statistics for the United States, each of the 50 states, the District of Columbia and Puerto Rico are available on census.gov.
The most populous state was California (39,538,223); the least populous was Wyoming (576,851).
The state that gained the most numerically since the 2010 Census was Texas (up 3,999,944 to 29,145,505).
The fastest-growing state since the 2010 Census was Utah (up 18.4% to 3,271,616).
Puerto Rico's resident population was 3,285,874, down 11.8% from 3,725,789 in the 2010 Census.
In addition to these newly released statistics, today Secretary Raimondo delivered to President Biden the population counts to be used for apportioning the seats in the U.S. House of Representatives.
In accordance with Title 2 of the U.S. Code, a congressionally defined formula is applied to the apportionment population to distribute the 435 seats in the U.S. House of Representatives among the states.
Upon receipt of the apportionment counts, the president will transmit them to the 117th Congress. The reapportioned Congress will be the 118th, which convenes in January 2023.
"Our work doesn't stop here," added acting Director Jarmin. "Now that the apportionment counts are delivered, we will begin the additional activities needed to create and deliver the redistricting data that were previously delayed due to COVID-19."
Redistricting data include the local area counts states need to redraw or "redistrict" legislative boundaries. Due to modifications to processing activities, COVID-19 data collections delays, and the Census Bureau's obligation to provide high-quality data, states are expected to receive redistricting data by August 16, and the full redistricting data with toolkits for ease of use will be delivered by September 30. The Census Bureau will notify the public prior to releasing the data.
The U.S. Census Bureau released its Constitutionally mandated every 10 year count, which will result in the reshuffling of the 435 House seats among the 50 states to account for population changes that occurred over the past decade.
One political expert told the Blade Monday that these changes alone could be enough to decide the balance of power in Washington as currently the Democrats in the House hold a narrow majority.
The results also showed that states gaining seats are largely ones that former President Donald Trump won in the 2020 election, while states losing seats were where President Joe Biden had won. Poblematic for Biden losses included the so-called "Blue Wall" states in the industrial North.
Texas Gov. introduces 'Parental Bill of Rights' amid LGBTQ+ book banning
The bill would amend the state's constitution to "reinforce parents are the primary decision makers in all matters involving their children"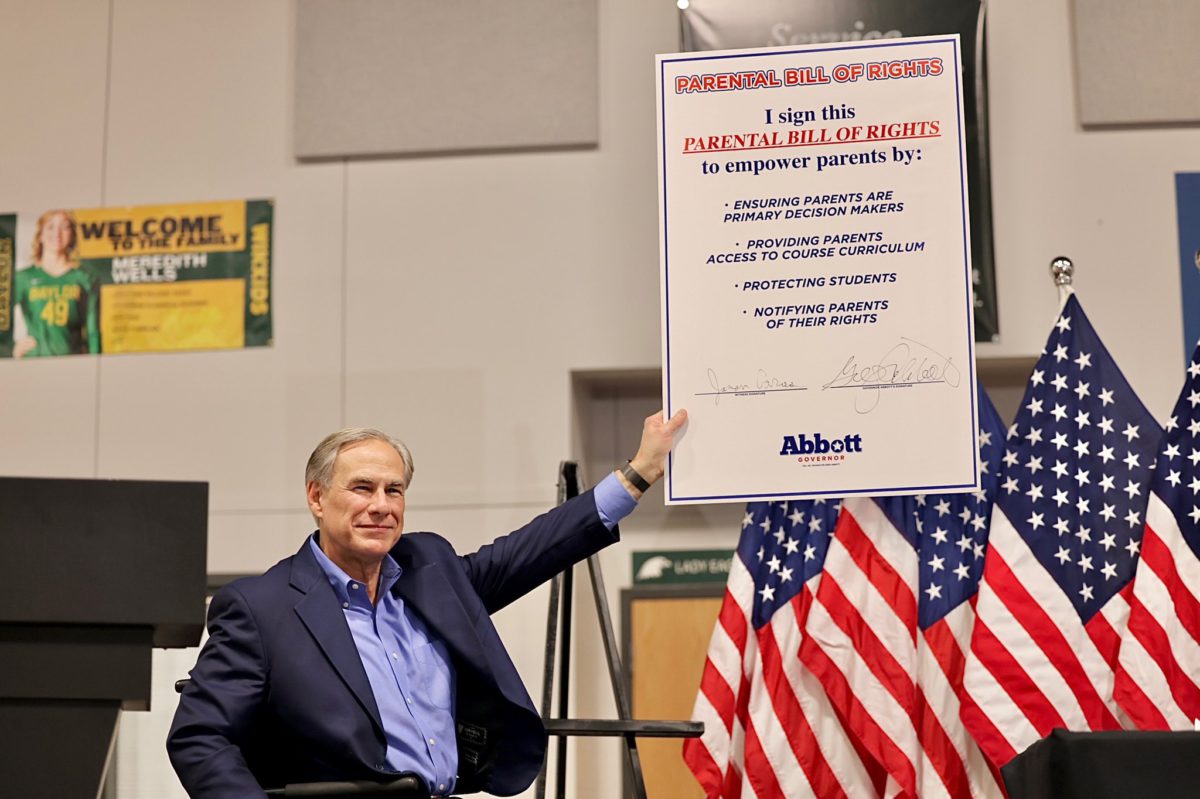 LEWISVILLE, Tx. – Texas Republican Governor Greg Abbott introduced plans to amend the state constitution to give parents primary power over their child's education amid the governor's effort to censor LGBTQ authors in schools. 
Abbott introduced the proposal – deemed the "Parental Bill of Rights" – Thursday at a campaign stop in Lewisville, Texas. The governor is running for a third term in the state's 2022 election.
The bill would amend the state's constitution to "reinforce that parents are the primary decision makers in all matters involving their children," according to a press release.
"The fact is no government program can or should replace the role that parents play in their children's lives," he said. "That's why as Governor, I have fought to defend the rights of parents, whether it comes to education or health care."
Among other things, the bill would expand parents' access to course curriculum and materials available in schools, Abbott said.
"When it comes to the classroom, Texas parents should have every right to know what their children are being taught," he said.
He added: "We will ensure that if a parent has a concern about curriculum or policies, that those concerns are heard quickly and respectfully."
The announcement comes as Republican lawmakers in Texas, including Abbott, continue to target content they perceive as "inappropriate" in schools, much of which includes books by or about LGBTQ people.
In November, the governor directed the Texas Education Agency to develop standards preventing "pornography" and other "obscene content in Texas public schools," citing two memoirs about LGBTQ characters: "Gender Queer: A Memoir" by Maia Kobabe and "In the Dream House" by Carmen Maria Machado. Both books deal with some mature topics but are recommended for high school-aged kids.
Soon after the order, he instructed the agency to investigate "the availability of pornography" in the state's public schools system.
Last year, prominent civil rights organizations denounced Abbott's efforts to censor LGBTQ authors.
"Gov. Abbott's letters labeling coming-of-age stories as pornography simply because they involve LGBTQ people are attempts to create educational environments rife with censorship of ideas and topics that students deserve to have access to," said Avatara Smith-Carrington, staff attorney at Lambda Legal. "Students need materials and information created with them in mind, in which they can see their own identities and experiences reflected."
At the event, Abbott also touted his efforts to ban the teaching of Critical Race Theory (CRT) – a college-level examination of the intersection of race and law that has become a hot button issue for Republicans – in schools, highlighting two bills he signed last year. "Now Texas has the toughest anti-CRT protections in the nation," he said.
"But, there is more we must do to preserve the rights of parents and give our children the future they deserve," he added, referring to his Parental Bill of Rights.
Parents. Matter.

Under my Parental Bill of Rights, we will amend the Texas Constitution to reinforce that parents are the main decision makers in all matters involving their children. pic.twitter.com/z64eobbk7Y

— Greg Abbott (@GregAbbott_TX) January 21, 2022
We expect to see a "parent's bill of rights" released in Texas today. If it's anything like similar proposals, it will be nothing more than a coordinated attack on the rights of students, parents, and teachers in public schools. #TeachtheTruth
🧵https://t.co/MYtNi6epKX

— IDRA (@IDRAedu) January 20, 2022
LA County Parks winter classes are happening NOW!
Whether you're looking to learn a new skill, pick up a hobby or instrument or simply be more active, there's a class for everyone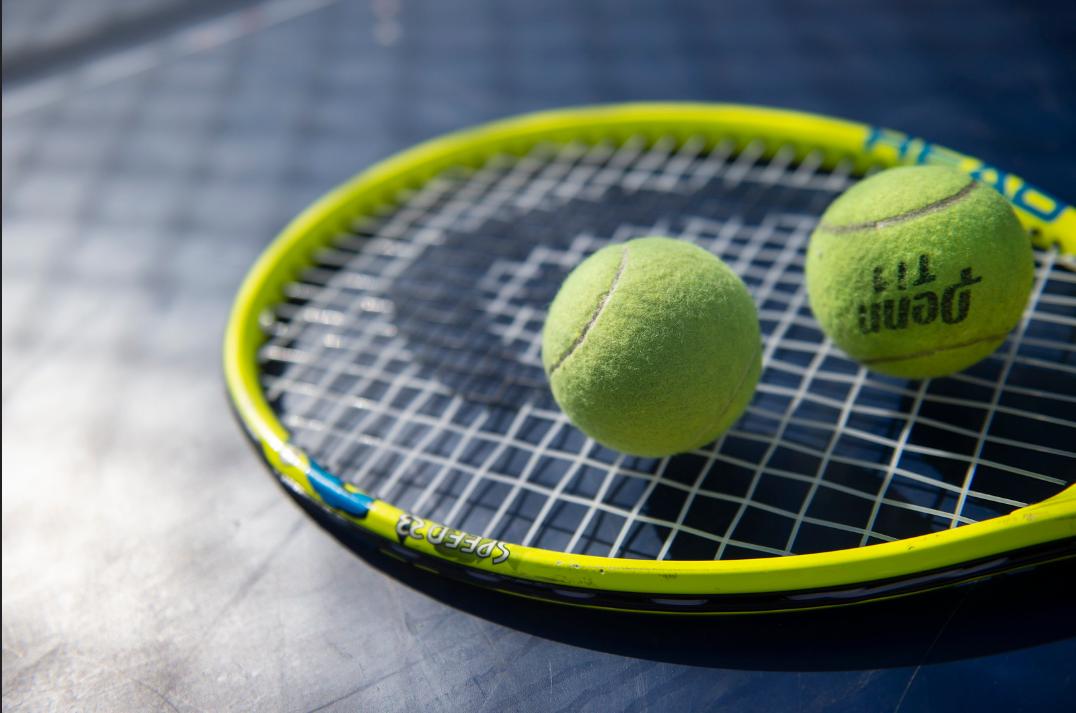 LOS ANGELES – LA County Parks is here to make your 2022 memorable. If you have not yet taken one of our classes, now is the time to register! Meet us safely outdoors at a park near you or join a class virtually from the comfort of your own home.
Whether you're looking to learn a new skill, pick up a hobby or instrument or simply be more active, there's a class for everyone. We offer a wide range of classes (held outdoors or virtually) for all ages.
Here are just a few of the many classes we offer!
Arts & Culture: Music Mondays Family & Me Music Class
Computers and Technology: Become a Roblox Developer
Exercise and Fitness: Morning Senior Stretching (Virtual), Adrienne's Salsa Cardio (Virtual) and Jay's Fitness 365 Athletes ️
Health & Wellness: Brain Fit for Work and Life (Virtual), Integrating Essential Oils into your Everyday Life (Virtual) , Sound Bowl Healing Meditation
Martial Arts: Karate and San Do Kai Karate
Performing Arts, Music & Culture: Acting for the Camera (Virtual) , Ballet and Tap Dancing, Ballroom & Latin Dance and Modern Middle Eastern Belly Dance
Special Interest Classes: Build, Paint & Race An Army Battle Tank, How to Become a Certified Livescan Provider (Virtual), Intro to Fashion Design (Virtual) , Parent & Child Red Cross CPR, First Aid, AED and more
Sports: Badminton, All Level Softball Clinics and European Tennis Academy

Our quick and easy 24/7 online registration system Active Net allows you to manage everyone's schedule through a single household account. Sign up for Winter Classes for yourself, partner and children from your smartphone or computer. To learn more about Active Net, visit parks.lacounty.gov/reserve/.
COVID-19 Safety Guidelines for In-person Classes:
The health and well-being of park guests and staff is our top priority. In accordance with LA County Public Health, currently masks are required at all times for all participants. Participants must maintain six feet physical distance from the instructor and staff at all times.
Follow LA County Parks on social media: Facebook @parks.lacounty.gov and Twitter/Instagram/TikTok @lacountyparks.
Share your experience using #LearnSomethingNew at #LACountyParks.  
We're Hiring! Become a LA County Pool Lifeguard!
Candidates will get paid for a 64-hour training which includes becoming certified though the American Red Cross in Emergency Medical Response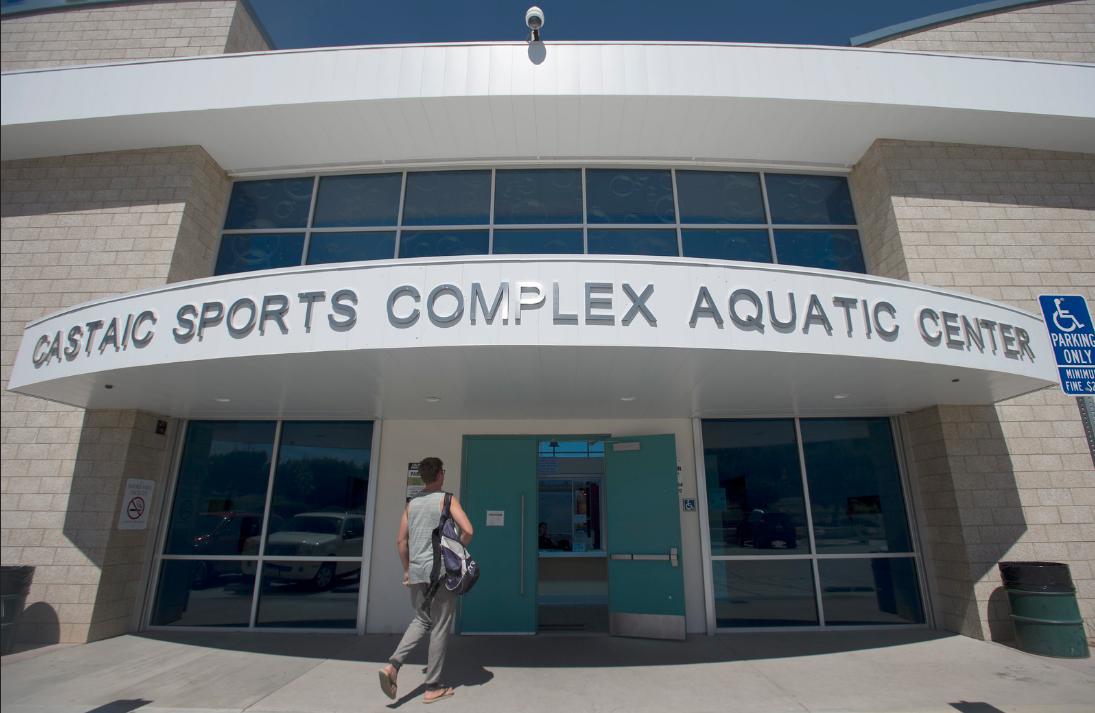 LOS ANGELES – LA County Department of Parks and Recreation is hiring! This summer, the Department aims to hire over 250 new lifeguards to work at our 30 aquatic facilities, all across LA County. Not only is lifeguarding a fantastic way to kickstart your career, but it's a great opportunity for young adults looking for part time employment while in school or looking for a career as a first responder.
Pool Lifeguards will receive a starting pay of $18.27, well above the minimum wage with opportunities to work year round. Applicants must be 17 years of age by time of appointment.
Those who meet the initial requirements will then be required to sign up and pass the Los Angeles County Swim Test. The Los Angeles County Swim Test consists of a 500-yard swim test that must be completed under 10 minutes. Upon completion of the test they will be invited to Pool Lifeguard Academy.
Candidates will get paid for a 64-hour training which includes becoming certified though the American Red Cross in Emergency Medical Response, CPR, AED, Lifeguarding, and First Aid.
Our Aquatics team is eager to help as many prospective candidates and interested students start a career path that can provide them with so many opportunities beyond lifeguarding!
Those who are interested in becoming a Pool Lifeguard are encouraged to attend an online "Open House" session to learn more about the position and answer questions.
VIRTUAL OPEN HOUSE SESSIONS: 
Session 1: January 19, 6pm tinyurl.com/mr36m9mn
or call in:+13237766996,,17084440#
Session 2: January 25,  5pm tinyurl.com/2p9a27ty
or call in: +13237766996,,573214358#
Session 3: January 26,  4pm tinyurl.com/5n8ks28c
or call in: +13237766996,,602797897#