Rupert Everett reminds us homophobia persists in Hollywood
New memoir arrives as two virtual LGBTQ film fests debut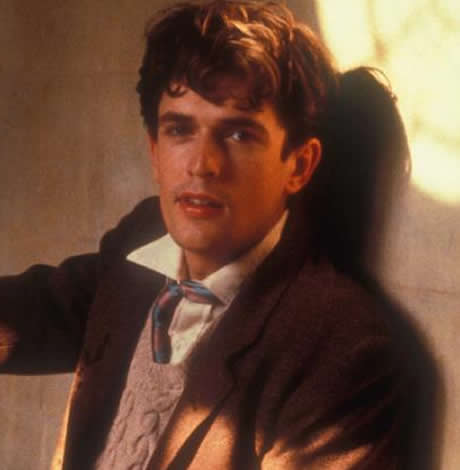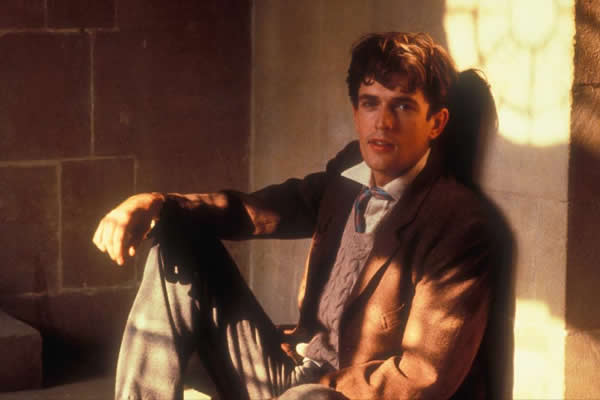 HOLLYWOOD – October, as you might already know, is the month when at least two major LGBTQ+ film/media festivals – QueerX in Los Angeles and NewFest in New York – normally take place, and although COVID has presented challenges for these kinds of events, both are rising to the challenge, following the example set earlier this year by others and making most of their scheduled content available virtually.
It's also LGBT History Month, and in light of this year's unique position in the middle of a world-changing crisis, it seems appropriate to observe that within this practical adaptation lies the seed of a future in which queer content is more accessible than ever. For the first time, fans of LGBTQ film and television can participate in these kinds of festivals regardless of where they are, and in a post-COVID world it's highly likely that's an innovation that will stick, which could be good news for queer visibility, offering potentially millions of people access to content that was once denied them by geography and economics. Looking back at how far we've already come in that struggle, such a thing can only be viewed as remarkable.
And yet, in looking back, we might also want to take note of what we've learned about the real enemy of visibility – the homophobia that has long existed in the entertainment industry itself, and the insidious way it works behind the scenes, thriving in the shadows even as the content we see becomes ever more inclusive.
Conveniently enough, we can find a stark reminder in the story of out actor Rupert Everett – a poster boy for the way gay performers are sidelined by the mainstream industry – who is dropping a new memoir (his third) this month.
Like many British thespians, Everett had begun his career onstage, rising to prominence as a gay public school student in the Julian Mitchell play "Another Country." When the play was adapted for the big screen, Everett reprised his role and became a rising star – but while playing a gay character might have been "brave" in Hollywood, actually being gay was quite another thing, and when the actor officially came out in 1989, the offers stopped coming.
It was a reversal of fortune that prompted him, 20 years later, to comment in an interview with The Guardian, "It's not that advisable to be honest. It's not very easy. And, honestly, I would not advise any actor necessarily, if he was really thinking of his career, to come out."
Thanks in part to those remarks, the handsome actor can hardly be called a beloved figure within the LGBTQ+ community – but his experience has relevance here, nonetheless.
Despite his continuing presence on stage and screen in the UK, and a brief career resurgence that came in the '90s from a pair of GBF roles opposite Madonna ("The Next Best Thing") and Julia Roberts ("My Best Friend's Wedding'), the kind of superstardom for which he once seemed destined has been beyond his grasp ever since coming out; with that in mind, though it might not have been in step with the message we wanted to hear, his cynical advice for young gay actors to stay in the closet cannot be said to have been unwise.
At least, that was the case when he made those comments, a little over a decade ago – but is it still true now? Another recent celebrity disclosure seems to offer a disappointingly affirmative answer to that question.
In an interview last week, actor Charlie Carver disclosed a shocking story about a gay colleague who took extreme measures to warn him about revealing his sexuality publicly. Carver, who first garnered attention for his television roles in "Desperate Housewives" and "Teen Wolf," has been open about his sexuality since 2016, but he told Variety that an unnamed industry associate – someone with whom he has worked before, but not onscreen – had made comments to him at the 2015 Emmy Awards about his "effeminate" acting, and that he "needed to 'get it under control' around people in the business."
Carver says he later approached this gay former co-worker at the valet station outside, asking him for clarification about what he meant; in response, he claims, the unnamed man slapped him across the face.
"It wasn't playful but intentional, pointed and meant to be instructive. A slap," says the now-32-year-old actor. "I told him that if he ever touched me again, I would name him."
The experience led to an epiphany for Carver ("That was the moment when I said to myself, 'I can't do this. I cannot police myself in that way," he told Variety), and he came out publicly via his Instagram account a few weeks later. At the moment, it would seem he has no reason to regret that choice; he's currently in the spotlight for roles in two high-profile Netflix offerings, "Ratched" and "The Boys in the Band," and he's slated to appear opposite Robert Pattinson in next year's "The Batman."
How he fares after that is something to keep an eye on. Up until now, his exposure has largely taken place in front of a queer or queer-friendly audience, but the newest film iteration of an iconic superhero will unquestionably draw a much wider crowd; if they don't respond well, it's not far-fetched to imagine that Hollywood might blame Carver's out status, at least partly, for that failure.
Even if the movie is a hit, it's no guarantee he can overcome what has historically been a persistent and deeply ingrained stigma to achieve future success in the mainstream industry. Everett can attest to that.
In a preview excerpt from his upcoming book, the British actor dishes sardonically about the frustrations of his years-long effort to get a screenplay he wrote ("The Happy Prince," about queer literary icon Oscar Wilde) made in Hollywood. Among the insights he reveals is the fact that things went sour when he declined producer Scott Rudin's suggestion that the straight Philip Seymour Hoffman should play Wilde instead of Everett himself.
"And here is where I made my greatest mistake," Everett writes. "I should have said yes."
Rudin initially relented, but eventually pulled out of the project after a long list of directors also declined. Everett, once a Hollywood golden boy, was now officially persona non grata.
"The Happy Prince" was eventually produced, but not without Herculean effort from Everett and a lot of help from his friends. Well-received but sparsely released, it's now available, like so many other LGBTQ stories, on streaming platforms across the globe. A happy ending, perhaps, but not quite the comeback success it was intended to be.
None of this takes away from the triumph of living in a world where an entire multi-million dollar industry exists around the production and distribution of queer content.
Yet as we celebrate that victory, we cannot ignore the warning embedded in the stories of these two out actors, a generation apart. The entertainment industry may be willing to present a friendly mask to LGBTQ+ audiences, as long as it brings a profit – but we must always be aware that, lurking behind it, is the familiar face of homophobia.
Gnarly 'Saltburn' takes us on a sexy, savage ride
Buzzed-about film manages to shock even when we expect the jolt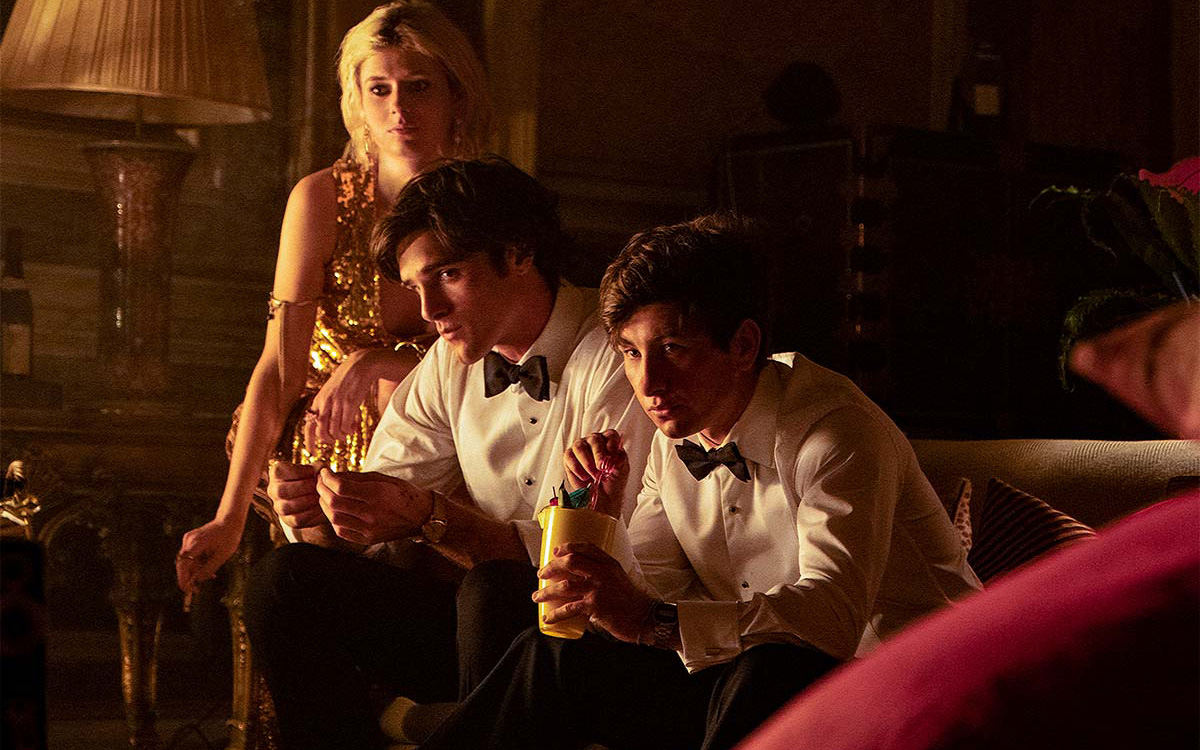 When a movie comes with as much buzz behind it as "Saltburn," one can't help but have expectations.
This is especially true when the buzz is fueled by rising talent, both in front of the camera (in this case, Oscar-nominee Barry Keoghan in his first leading role, alongside "Euphoria" sensation Jacob Elordi) and behind it (Oscar-winning writer/director Emerald Fennell, following up her debut feature, "Promising Young Woman"). When you add a deliberately vague, shamelessly provocative publicity campaign, which offers little more than a suggestion of the film's premise while luring us in with imagery that implies a dark but sexy wild ride through the world of the decadent upper class, it's almost impossible not to walk into the theater without feeling like you're in for a thrill.
That, of course, is exactly what Fennell and company want you to feel. "Saltburn," which opened in wide release the day before Thanksgiving, is a movie that counts on both your expectations and your ignorance; it needs you to be prepared for anything while knowing next to nothing, and it relies on your imagination to make assumptions and draw conclusions as you go. It's the story of Oliver Quick (Keoghan), a first-year student attending Oxford University on scholarship in the mid-2000s. Relegated at first to outsider status among his privileged peers, he becomes infatuated with wealthy Felix Catton (Elordi), a handsome and popular classmate, and gains his attention through a chance encounter. The two become close companions, and when the school term ends he is invited to spend the summer with Felix at Saltburn – his family's sprawling country estate.
It's there the movie begins to follow a more gnarly path. Immersed in the idyllic, dilapidated luxury of Saltburn, Oliver finds himself entangled in the dysfunctional dynamic of the household; he easily wins the approval of Felix's father and mother, Sir James and Lady Elspeth (Richard E. Grant, Rosamund Pike), but jealous sister Venetia (Alison Oliver), and scheming cousin Farleigh (Archie Madekwe), a "poor relation" who sees him as a threat to his own tenuous position in the family, are a different matter, and he must learn to navigate the behind-the-scenes politics required to keep them at bay.
It's impossible, really, to say much more about the events that unfold beyond that point, other than to say that it's a far cry from the nostalgic, semi-sweet gay coming-of-age story it might seem to be in the beginning, if the occasional ominous chord in the soundtrack and the glimpses of ugly human behavior on the screen didn't suggest otherwise. "Saltburn" is one of those movies that demands to be seen knowing as little as possible about its plot if one is to get the full experience, and we won't be revealing anything here that would ruin that – not even whether the "will-they-or-won't-they?" steaminess of Oliver and Felix's bromance ever comes to fruition.
What we will tell you is that Fennell – whose first film electrified audiences with a devastating twist ending – knows how to play an audience. She sets up "Saltburn" as a flashback; we know from the beginning that something big and presumably bad has happened, and its protagonist is a likable misfit who proceeds to narrate how it came to pass. From the film's first moments, we are anticipating the twist – which begs the question of how a twist can be a twist if we already know it's coming.
"Saltburn" addresses that question, though some viewers might not like the answer, by playing not just on our expectations, but on our hopes. While we may expect to be shocked, we also hope for a certain outcome; more than that, we become so attached to that hope that it can blind us to reality, so that when it finally hits us, it feels like we never saw it coming even though it was in plain view all along. That's the best we can do in explaining how Fennell's wickedly subversive, deeply disturbing mindfuck of a movie manages to shock us even when we expect the jolt.
Of course, it also delivers plenty of other shocks — drugs, sex, homoeroticism, lots of full-frontal nudity — before it gets there, and quite a few more disquieting, transgressive moments in which we see things that jar our understanding of what we are seeing or simply can't believe what we're seeing. When the gravesite scene comes up, you'll know that's one of the moments we're talking about.
Still, it takes more than shock value to make a movie worth watching, and "Saltburn" doesn't rest its laurels on a bag of manipulative tricks, no matter how skillfully they're executed. Fennell's movie delves deep into the economic class divide – a worldwide phenomenon epitomized by the genteel squalor of its upper-crust English setting – through its microcosmic portrait of the Catton family, whose benign and polite demeanor barely conceal the casual cruelty and shallow banality of their lifestyle. Even Felix – who, as superbly played by Elordi, seems genuinely kind and much more grounded than the rest of his clan – is ultimately a spoiled "golden child" used to getting what he wants and not above using his considerable charms to do make it happen. More than that, it plays with the uncomfortable notion that there's a part in all of us, no matter how much we may deplore the perceived excesses of the one percent, that would be willing to do anything to live in that world. Indeed, it's this conflicted idea that gives Fennell's movie its teeth, made even sharper by the fact that, no matter how ridiculous or downright awful her characters may be, she makes us feel for – and even like – all of them.
Of course, she's also an extremely literate Englishwoman, and she peppers her movie with references and themes from Shakespeare to Dickens to Agatha Christie, while paying ironic homage to the entire "country house" genre of British fiction. Her film craft is bold and distinctive, delivering (with the help of cinematographer Linus Sandgren) pastoral pleasures and Fellini-esque Bacchanales with equally arresting style. She deploys the talent of composer Anthony Willis to provide a stately-yet-gothic musical score that thrums with a low warning of menace, keeping us on edge throughout. And she has the good sense to assemble a superb cast – with the dryly hilarious Pike and the quietly heartbreaking Oliver as standouts, alongside Elordi – to make it all work.
It's Keoghan, though, who is ultimately the glue holding "Saltburn" together. His Oliver Quick is a character destined to become iconic, a one-of-a-kind portrait of enigmatic humanity that bestows movie star status upon the young Irish actor after a steadily impressive roster of high-profile supporting roles. When the film is over, you will either love him or hate him, but you will never forget him.
In fact, the same can be said about "Saltburn" itself, which has had its share of negative reviews from critics put off by its over-the-top style and manipulatively orchestrated storytelling. We'd have to respectfully disagree; it's an outrageous movie, to be sure, but purposefully so – and as for the storytelling, it is through its unapologetic manipulation that a movie which might easily otherwise have been just another mindless, lurid thriller into a savage piece of cinema that you'll want to see again and again.