Rupert Everett reminds us homophobia persists in Hollywood
New memoir arrives as two virtual LGBTQ film fests debut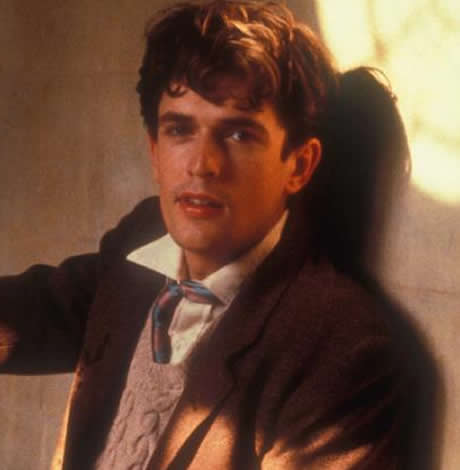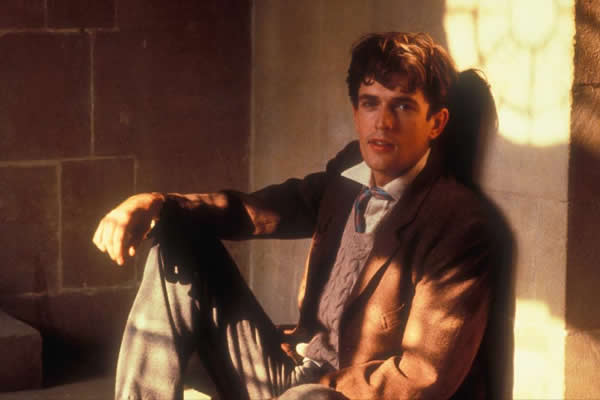 HOLLYWOOD – October, as you might already know, is the month when at least two major LGBTQ+ film/media festivals – QueerX in Los Angeles and NewFest in New York – normally take place, and although COVID has presented challenges for these kinds of events, both are rising to the challenge, following the example set earlier this year by others and making most of their scheduled content available virtually.
It's also LGBT History Month, and in light of this year's unique position in the middle of a world-changing crisis, it seems appropriate to observe that within this practical adaptation lies the seed of a future in which queer content is more accessible than ever. For the first time, fans of LGBTQ film and television can participate in these kinds of festivals regardless of where they are, and in a post-COVID world it's highly likely that's an innovation that will stick, which could be good news for queer visibility, offering potentially millions of people access to content that was once denied them by geography and economics. Looking back at how far we've already come in that struggle, such a thing can only be viewed as remarkable.
And yet, in looking back, we might also want to take note of what we've learned about the real enemy of visibility – the homophobia that has long existed in the entertainment industry itself, and the insidious way it works behind the scenes, thriving in the shadows even as the content we see becomes ever more inclusive.
Conveniently enough, we can find a stark reminder in the story of out actor Rupert Everett – a poster boy for the way gay performers are sidelined by the mainstream industry – who is dropping a new memoir (his third) this month.
Like many British thespians, Everett had begun his career onstage, rising to prominence as a gay public school student in the Julian Mitchell play "Another Country." When the play was adapted for the big screen, Everett reprised his role and became a rising star – but while playing a gay character might have been "brave" in Hollywood, actually being gay was quite another thing, and when the actor officially came out in 1989, the offers stopped coming.
It was a reversal of fortune that prompted him, 20 years later, to comment in an interview with The Guardian, "It's not that advisable to be honest. It's not very easy. And, honestly, I would not advise any actor necessarily, if he was really thinking of his career, to come out."
Thanks in part to those remarks, the handsome actor can hardly be called a beloved figure within the LGBTQ+ community – but his experience has relevance here, nonetheless.
Despite his continuing presence on stage and screen in the UK, and a brief career resurgence that came in the '90s from a pair of GBF roles opposite Madonna ("The Next Best Thing") and Julia Roberts ("My Best Friend's Wedding'), the kind of superstardom for which he once seemed destined has been beyond his grasp ever since coming out; with that in mind, though it might not have been in step with the message we wanted to hear, his cynical advice for young gay actors to stay in the closet cannot be said to have been unwise.
At least, that was the case when he made those comments, a little over a decade ago – but is it still true now? Another recent celebrity disclosure seems to offer a disappointingly affirmative answer to that question.
In an interview last week, actor Charlie Carver disclosed a shocking story about a gay colleague who took extreme measures to warn him about revealing his sexuality publicly. Carver, who first garnered attention for his television roles in "Desperate Housewives" and "Teen Wolf," has been open about his sexuality since 2016, but he told Variety that an unnamed industry associate – someone with whom he has worked before, but not onscreen – had made comments to him at the 2015 Emmy Awards about his "effeminate" acting, and that he "needed to 'get it under control' around people in the business."
Carver says he later approached this gay former co-worker at the valet station outside, asking him for clarification about what he meant; in response, he claims, the unnamed man slapped him across the face.
"It wasn't playful but intentional, pointed and meant to be instructive. A slap," says the now-32-year-old actor. "I told him that if he ever touched me again, I would name him."
The experience led to an epiphany for Carver ("That was the moment when I said to myself, 'I can't do this. I cannot police myself in that way," he told Variety), and he came out publicly via his Instagram account a few weeks later. At the moment, it would seem he has no reason to regret that choice; he's currently in the spotlight for roles in two high-profile Netflix offerings, "Ratched" and "The Boys in the Band," and he's slated to appear opposite Robert Pattinson in next year's "The Batman."
How he fares after that is something to keep an eye on. Up until now, his exposure has largely taken place in front of a queer or queer-friendly audience, but the newest film iteration of an iconic superhero will unquestionably draw a much wider crowd; if they don't respond well, it's not far-fetched to imagine that Hollywood might blame Carver's out status, at least partly, for that failure.
Even if the movie is a hit, it's no guarantee he can overcome what has historically been a persistent and deeply ingrained stigma to achieve future success in the mainstream industry. Everett can attest to that.
In a preview excerpt from his upcoming book, the British actor dishes sardonically about the frustrations of his years-long effort to get a screenplay he wrote ("The Happy Prince," about queer literary icon Oscar Wilde) made in Hollywood. Among the insights he reveals is the fact that things went sour when he declined producer Scott Rudin's suggestion that the straight Philip Seymour Hoffman should play Wilde instead of Everett himself.
"And here is where I made my greatest mistake," Everett writes. "I should have said yes."
Rudin initially relented, but eventually pulled out of the project after a long list of directors also declined. Everett, once a Hollywood golden boy, was now officially persona non grata.
"The Happy Prince" was eventually produced, but not without Herculean effort from Everett and a lot of help from his friends. Well-received but sparsely released, it's now available, like so many other LGBTQ stories, on streaming platforms across the globe. A happy ending, perhaps, but not quite the comeback success it was intended to be.
None of this takes away from the triumph of living in a world where an entire multi-million dollar industry exists around the production and distribution of queer content.
Yet as we celebrate that victory, we cannot ignore the warning embedded in the stories of these two out actors, a generation apart. The entertainment industry may be willing to present a friendly mask to LGBTQ+ audiences, as long as it brings a profit – but we must always be aware that, lurking behind it, is the familiar face of homophobia.
Once upon a time in Los Angeles- film documentary looks at queer history
Gregorio Davila's 'L.A. A Queer History' through interviews, archival footage, and photographs weaves a tapestry of LGBTQ life in Los Angeles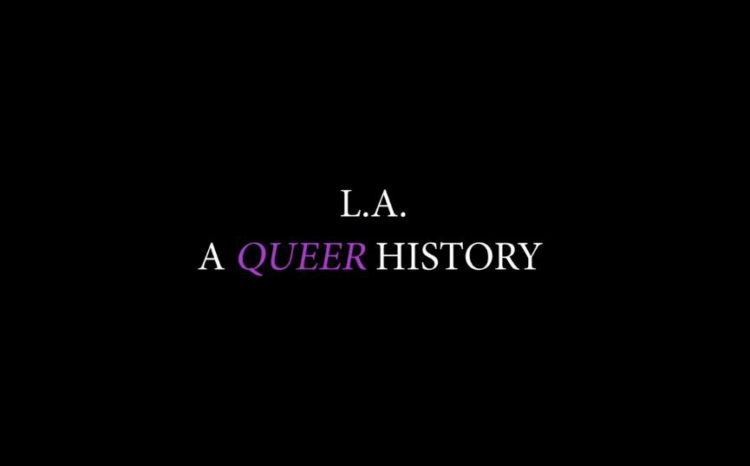 PALM SPRINGS – A new documentary film debuted at the Palm Springs LGBTQ Film Festival this weekend that chronicles the often overlooked important role that Los Angeles played in the early days of the LGBTQ movement for equality.
Director Gregorio Davila's 'L.A. A Queer History' through interviews, archival footage, and photographs weaves a tapestry of LGBTQ life in Los Angeles long before the fateful hot June evening in New York City's West Greenwich Village at the Stonewall Inn in 1969.
Davila notes that his film is much more than just another 'gay' story telling Palm Springs Life magazine;
"We've contributed to the fabric of America and everything in it, just as much as anyone else has," Davila says. "This is an American story just as much as any other American story as well. Hopefully people will realize and see that; maybe they will be more open-minded."
Davila who grew up in Hemet, in the San Jacinto Valley in Riverside County told the Palm Springs Life he believes the film shines the spotlight on the West coast gay movement when more historical references tend to point to the Stonewall Inn in New York City.
Viewers will have a one-time opportunity to see Davila's director's cut at 3 p.m. Sept. 18 during the festival's first weekend of in-person films being shown at the Palm Springs Cultural Center. A second showing is slated for 7 p.m. Sept. 26. Davila will participate in a Q&A session after the Sept. 18 screening.
L.A. A Queer History (2021) Trailer from L.A. A Queer History on Vimeo.
LaBruce delivers shocking story of brotherly love in 'Saint-Narcisse'
Skilled director's incest tale challenges our boundaries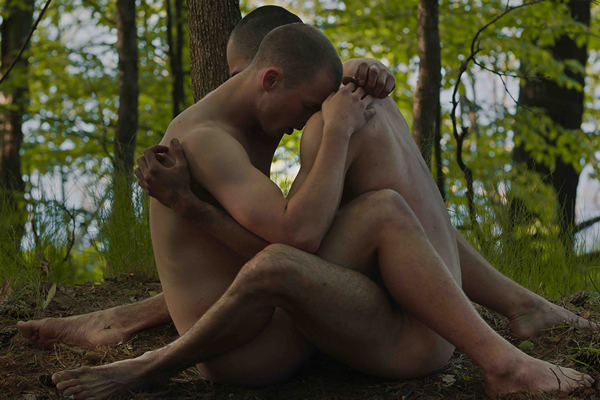 TORONTO – It's gratifying to live in a time when queer stories and characters have become more commonplace on film and television than ever before, but for those of us who are old enough to remember a very different world, it's hard not to feel a twinge of regret over what we may have lost in the transition.
After all, in the days when mainstream entertainment culture was still pretending that queer people didn't exist, queer cinema was an underground experience infused with a certain rebellious spirit – a sense of righteous non-conformity, if you will – that is somehow absent from much of the content made possible by the "rainbow explosion" taking place on our screens today. And while nobody is complaining about the increased acceptance achieved by our LGBTQ+ community, it's nevertheless a welcome pleasure when a movie comes along to remind us that queer cinema can still be transgressive.
For such a film, one can always count on Bruce LaBruce.
The Canadian iconoclast, who rose in the '90s from the world of queercore zines to gain a cult following as a filmmaker, is notorious for assaulting cultural norms. Combining the tropes and formulas of conventional Hollywood cinema with the raw sexuality of hardcore gay porn, some of his films, like "Hustler White" and "L.A. Zombie," have stirred shock and controversy even among the most hardened queer cinephiles, and while his style may have mellowed somewhat since his earlier career, his latest effort – the dark comedy "Saint-Narcisse," which hinges on "twincest" between two brothers separated at birth – proves that he still takes delight in shattering even the strictest taboos.
The film, which opens in limited theaters and through VOD platforms on Sept. 17, unfolds a sort of contemporary adult fairy tale centered on a young man named Dominic (Félix-Antoine Duval), who fuels an unrequitable fetish for himself by taking Polaroid selfies. The death of the beloved grandmother who raised him leads to his discovery of a deep family secret: his birth mother (Tania Kontoyanni) didn't die in childbirth as he was told, but is alive and living in exile with a female companion (Alexandra Petrachuk) at a remote cabin in the woods.
When he reunites with her there, he quickly learns of the existence of a twin brother (Duval again), taken away at birth and raised in a nearby monastery, where a priest (Andreas Apergis) has kept him all these years against his will. Determined to reunite his family and drawn by a desire to be with his beautiful, identical brother, Dominic soon embarks on a path that will embroil him with all the others in a blasphemous web of sex, revenge, and redemption. 
Like most of LaBruce's work, this latest piece draws on a wide array of cultural influences. Set in 1972 (in the "afterglow of sexual liberation," as the publicity material puts it), it revels in the aesthetic of the '70s genre pictures that have always inspired the filmmaker, evoking and emulating the lurid psychosexual thrillers of the era while reinventing them through a countercultural queer lens.
At the same time, it's a sly satire of our modern, self-obsessed culture, in which the myth of Narcissus is reframed around a selfie-snapping hero who yearns to be his own lover. Above all, it's an unabashedly campy affair, a wild and wooly Freudian melodrama that resembles a fable from the Brothers Grimm as interpreted by Jean Genet. 
Yet for all that, LaBruce keeps it grounded throughout. He guides his actors to play their roles in earnest – something they achieve with somewhat surprising excellence, with the handsome Duval earning particular kudos for rising to the challenge of his difficult dual role. Moreover, he underpins the screenplay (co-written with Martin Girard) with a healthy dose of social observation, clearly conveyed yet handled with just enough restraint to avoid weighing down the delicious B-movie goofiness.
LaBruce has a reputation for performing a deft balancing act in his movies between the ridiculous and the profound, in which the line between them seems to disappear, or at least become irrelevant; in "Saint-Narcisse" he earns it anew with the skill of a true master.
Still, one doesn't see a LaBruce film for its restraint, and for all its measured contemplation of themes, the purpose of "Saint-Narcisse" is to make us squirm. The relationship at the heart of the story, after all, is a forbidden one. Not only are the two star-crossed lovers boys, they're also brothers – and because it is a LaBruce film, we find ourselves wanting them to be together almost as much as they do. And also because it is a LaBruce film, we know we'll get to see it happen.
It's not just the incest that challenges our boundaries, either. There's also the complex and conflicted relationship between Daniel and the priest who is his father figure/captor/abuser, and the one between an older woman and the daughter of her own dead lover. The film is full of conflicting and conflicted impulses, shaped by the dualities that permeate our social and personal lives – male and female, age and youth, spirituality and carnality, coercion and consent – and our various loyalties to its characters collide with our preconceptions about what is or is not acceptable until our reflex toward judgment simply short-circuits.
By the time his story has reached its suitably over-the-top climax, LaBruce has already set us up so well that we are ready to go willingly with him into whatever wickedly subversive happy ending he has in store.
As to that ending, it's best to leave the details spoiler-free for effect – but suffice to say it is a logical culmination of all the threads "Saint-Narcisse" has interwoven from the start, and that it will leave most viewers with a feeling of perverse satisfaction despite themselves. In other words, LaBruce has once more succeeded in turning a lot of internal taboos upside down, and whether or not the effect is permanent we are forced to question our own assumptions about self, sex, love and family – along with a good number of other social mores and institutions that have more influence over our humanity that most of us care to recognize.
All of this is precisely the point, of course. And while "Saint-Narcisse" (like all of LaBruce's films) is unquestionably a piece of queer cinema, the product of a queer sensibility and a lifetime of living outside cultural norms, it is ultimately not a movie about queer experience. It's a movie about human experience, and its observations about the way our lives are programmed by the things we believe about ourselves and the world around us are meant for everyone.
Of course, by this point it should be obvious that it's NOT for everyone's tastes. While it may not be as explicit as some of LaBruce's previous works, there's still plenty of full-frontal nudity and intense sex involved; combine that with the twisted sensibility that drives the story and dictates its outcome, and you have a movie that should be approached with caution by anyone who is faint of heart.
For the rest of us, though, it's a sinfully satisfying cinematic snack.
Lesbian survivor of sexual abuse reveals her 'Untold' story
"Untold: This is My Story" a remarkable film debut from Gina Garcia has been a longtime dream project for the U.S. Navy veteran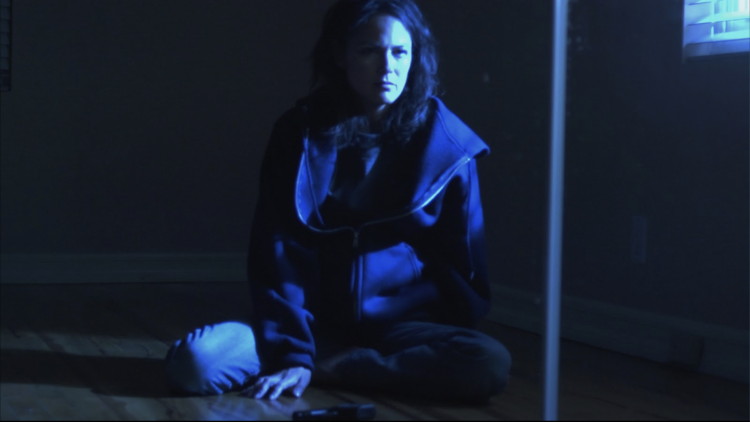 HOLLYWOOD – Even though her film is about to get a premiere at Hollywood's legendary Chinese Theatre, Gina Garcia is not your typical filmmaker – and her movie is not your typical movie.
"Untold: This is My Story" has been a longtime dream project for the U.S. Navy veteran, who was already a successful entrepreneur before starting her film career. And even though she made it about herself, it's far from a vanity project. Instead, it's a bold testament aimed at helping countless others who, like her, carry the trauma of childhood sexual abuse.
As an 8-year-old growing up in Orlando, Fla., Garcia was at the mall with her mother and sister when she was abducted by a man who coerced her into his car before sexually assaulting her at knifepoint. Remarkably, she was able to escape by jumping out of the moving vehicle, half naked, and running away through the parking lot. The incident was never discussed by the family; and young Gina, who had only vague memories of what happened to her, went on to experience years of self-destructive behavior and strained relationships with her parents and siblings. Twenty-five years after the fact, she finally sought help at a Veterans' Administration hospital, where she was diagnosed with PTSD and began the difficult process of healing.
Fast forward to 2009, when Garcia enrolled at a film school in the Philippines. It was a bold step that started her on the path to tell her story for the many other anonymous survivors she knew were out there needing to know that they were not alone. She wrote a screenplay, and when she attended a screening that gave her an opportunity to meet filmmaker Patty Jenkins, she approached the "Monster" director with the thought that here was someone who could direct it. Instead, Jenkins told her, "No Gina, you have to tell your story."
That meeting led to an ongoing mentorship, and three years later Garcia was filming her screenplay with a cast that featured former Calvin Klein model Jennifer Rubin and esteemed womens' rights attorney Gloria Allred.
The resulting movie is rough to watch, and that's not because it has a DIY feel – although it does, which somehow gives it an even more searing authenticity. It is shot through with first-hand awareness of the way trauma affects not just the victim, but all those around them, and manifests itself in every aspect of their lives. It's painful, horrifying, heartbreaking, and sometimes uncomfortable to watch, with a realistic depiction of mental health treatment that is a far cry from the kind of overwrought psychodrama treatment Hollywood usually gives to subject matter like this.
Why then, did it take nearly a decade for it to premiere?
Talking with the Blade, the first-time director explained what happened.
GINA GARCIA: I'm not a Hollywood person, I wasn't going to be a director. My goal in making it was to peel off the Band-Aid, to show the rawness of trauma. I wanted to show the real – but when you're raising money, everybody wants you to do something that isn't real. Initially, when I wrote the script and I was sending it out, I had feedback like, "Can you make it a boy? Can you make it a white family? Can they not be gay? Do you really have to be a lesbian?" But then I would be telling somebody else's story, and I wanted to tell my story.
BLADE: Obviously you didn't go with all those suggestions.
GARCIA: No, but still I had all these people telling me to put in a little of this, a little of that. I ended up with this love story in there, and all this other stuff. And I did a couple of screenings, and I got everybody else's opinions on my movie – and I hated it and I didn't want to release it. So I put it on the shelf.
BLADE: What made you change your mind all these years later?
GARCIA: Well, I know now that I had more healing to do. I was still broken, going through issues with trauma and triggers. But at Thanksgiving of this past year my brother watched the film, and he said 'You have to get this out. It's gonna help a lot of people.' I struggled with that, because I felt like I made myself look like a victim, but he said, 'You need to recut it, then. You're not a victim, you've gotten to the other side, you're a different person now. You have fresh eyes.' So in the beginning of 2021 I recut the entire movie. I took out all the Hollywood fluff, and I went back to the very basics of my original script.
BLADE: Not many directors get the chance to set a project aside and come back to it later.
GARCIA: Taking that time to be able to step away from it for a couple of years and work on myself as a human, and then get to come back and recut it – I love my movie now!
BLADE: What's the next step after your Hollywood premiere?
GARCIA: Hopefully a distributor will buy it and not want to recut it their way. But either way, my intention is to do a city-to-city tour of the film, kind of like the "No Hate" campaign. I have a non-profit that I'm starting with my tribe back home, it's called the 'Untold Project,' and with the tour we're going to start doing videos of people telling their own untold stories, and hopefully helping other sexual abuse survivors to have their voices be heard.
Because for me it's more than a movie. There are one in three women and one in six men who are survivors of sexual abuse. If you do the math that's over a billion people on the planet. We can talk about heart disease and all these other diseases that people die from, but people are also dying from this kind of abuse – through suicide, alcohol, and drug addiction. If you think about people who dealt with abuse in the '50s, '60s, '70s, even into the '80s – I mean, there's a reason why all the Catholic Church stuff happened, why the Boy Scouts stuff happened, the Sandusky trials, the gymnasts. It's because nobody was talking about what was happening. Nobody wants to put a magnifying glass on the dirty little secret when it's the uncle, the cousin, the coach, the babysitter.
If we can create the resources, maybe we can have the ability to have real conversations so that people can heal from this kind of trauma.
BLADE: And you want to show people that healing is possible.
GARCIA: Put it this way: I used to want to hide the fact that I was broken. Now here I am wanting to project it on a 45-foot screen.
If you live in LA, "Untold: This is My Story" screens at the Chinese Theatre in Hollywood on Monday, Sept. 6 at 7 p.m. If not, Gina Garcia will soon bring it to a town near you.