'Equal' explores LGBTQ life before Stonewall
Queer heroes come to our screens during LGBTQ History Month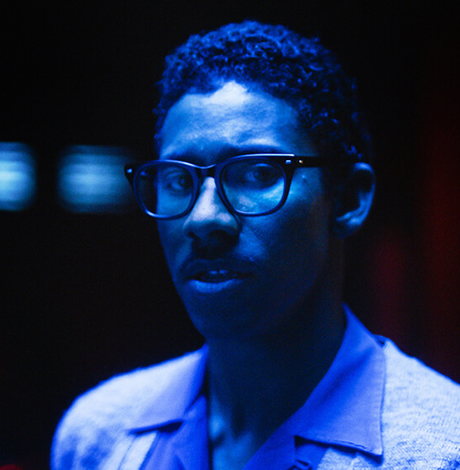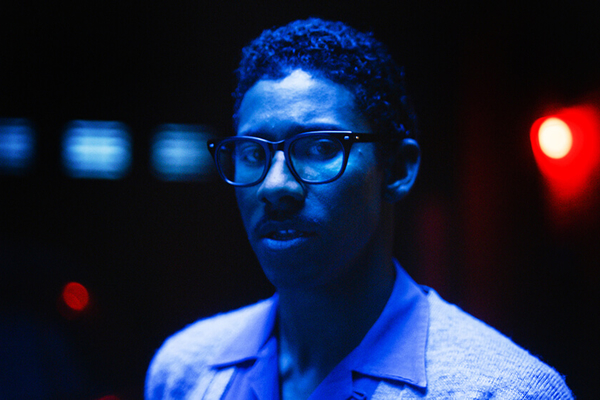 We're still in October, and that means as we cast our eye on our screens this month, it's inevitable for us to also be casting our eyes on the past.
The most relevant offering this week is surely the debut of a new HBO Max docuseries, "Equal," designed to fill in a few gaps in our education about what queer life was like in the days before Stonewall – just in time for LGBTQ History Month. Premiering on Oct. 22, it's four episodes of slick, smart, and star-powered television that profiles various "leaders and unsung heroes" of the community who stood up, each in their way, to become pioneers in a movement for equality that might never have happened were it not for their refusal to stay invisible.
Narrated by Billy Porter, this look back at the giants upon whose shoulders we stand is not what you might call a "deep dive" into pre-Stonewall queer history; instead, it provides a sweeping overview of LGBTQ life in the middle of the 20th century, through a focus on some of the individuals who cast a long shadow in the ongoing fight for equality. That doesn't mean it's short on information though; a lot of detail is packed into each hour-long episode, and viewers are sure to walk away feeling much more informed about this long-obscured era of queer history.
From a collaboration of producers that includes the likes of Greg Berlanti and Jim Parsons, "Equal" looks to shine a light on figures whose stories took place within the shadows of past American culture: founding fathers of the LGBTQ equality movement like Harry Hay, Dale Jennings, Phyllis Lyon and Del Martin; pioneering trans women like Christine Jorgensen and Sylvia Rivera; and men and women of color, like Lorraine Hansberry and Bayard Rustin, who brought their queerness with them into the larger fight for civil rights in the arts and politics of the mainstream world. To that end, real-life archival footage is blended with newly filmed "re-enactments" – and a healthy dose of artistic license – to bring their histories to life.
Among the cast of queer and allied actors taking part are quite a few familiar names and faces. Cheyenne Jackson stands in for One Magazine founder Jennings, with Anthony Rapp as Mattachine Society founder Hay; Heather Matarazzo ("Welcome to the Dollhouse") and Shannon Purser ("Stranger Things," "Riverdale") play Lyon and Martins, respectively; Jamie Clayton ("Sense8") is Jorgensen, and Hailie Sahar ("Pose") is Rivera, while Samira Wiley ("Orange is the New Black," "The Handmaid's Tale") and Keiynan Lonsdale ("Love, Simon") portray Hansberry and Rustin. The cast also includes Sara Gilbert, Anne Ramsay, Alexandra Grey, Jack Starr, Isis King, and Jai Rodriguez, as well as many additional performers, playing a mix of other real-life and fictional composite roles.
If you can't wait for Oct. 22 to watch, you might be in luck, thanks to NewFest. The series is included as part of the line-up during the long-running LGBTQ Film Festival scheduled run between Oct. 16-27.
Celebrating its 32nd edition in the year of COVID-19 might not have been what this venerable film fest would have preferred to do, but like other prominent festivals that have had to adapt to life in 2020, it's taken its show online – at least for the most part. That means that film fans who want to participate in NewFest without actually making the trip to NYC have gained an historic opportunity.
Organizers have put together what they describe as "an incredible virtual lineup" of screenings, special events, and panels, available nationwide for the first time in the festival's history; and if you feel you must go in person to really feel a part of it all, there are even a few special drive-in screenings scheduled during NewFest's 11-day run.
If you're not a documentary person, NewFest has you covered, too. Don't get us wrong – it features plenty of them. But it also offers a lengthy list of narrative options, both short and long form, from which film fans will be sure to find something to fit their personal tastes.
Among the highlights: "Ammonite," the new semi-biographical 19th-century period romance from "In God's Country" director Francis Lee, starring Kate Winslet and Saorise Ronan; "No Hard Feelings," a debut feature from German filmmaker Faraz Shariat that explores a romance between two Iranian immigrants who meet in a refugee camp and has already won a German Teddy Award for Best LGBTQ-themed Feature; "Ahead of the Curve," Jen Rainin and Rivkah Beth Medow's documentary tracing the legacy of the groundbreaking lesbian publication Curve Magazine; filmmaker Mike Mosallam's feature debut "Breaking Fast," a cross-cultural gay romcom about a Muslim-American (Haaz Sleiman) whose blossoming romance with an All-American white boy (Michael Cassidy) is set against the backdrop of his family's celebration of Ramadan; Laurie Lynd's "Killing Patient Zero," a riveting documentary about the scapegoating of Gaëtan Dugas, the gay French-Canadian flight attendant who was blamed for spreading AIDS to North America; and Stanley Kalu's "The Obituary of Tunde Johnson," a timely drama about a black teenager struggling with coming out to his parents while dealing with the trauma he experiences from both being closeted and being black.
There's a long list of other features and shorts, most of which are available for the entire run of the festival after their official "screening" times and dates; there are also numerous special events – such as an all-trans cast doing a table read of "Brokeback Mountain. The full line-up can be found, along with all-festival passes, tickets and ticket packages, on the festival's website at newfest.org.
With so much exciting queer content at our fingertips, even in the middle of a pandemic, even the gloomiest among us would have to call it an embarrassment of riches – more than enough to see us through until long past Thanksgiving. If not, don't worry. LGBTQ History Month is barely halfway through, and there's sure to be plenty more, still in store.
Black Deafhood: A journey at the intersection of sexuality, disability, race
Gallaudet's Bobbi-Angelica Morris on their activism and art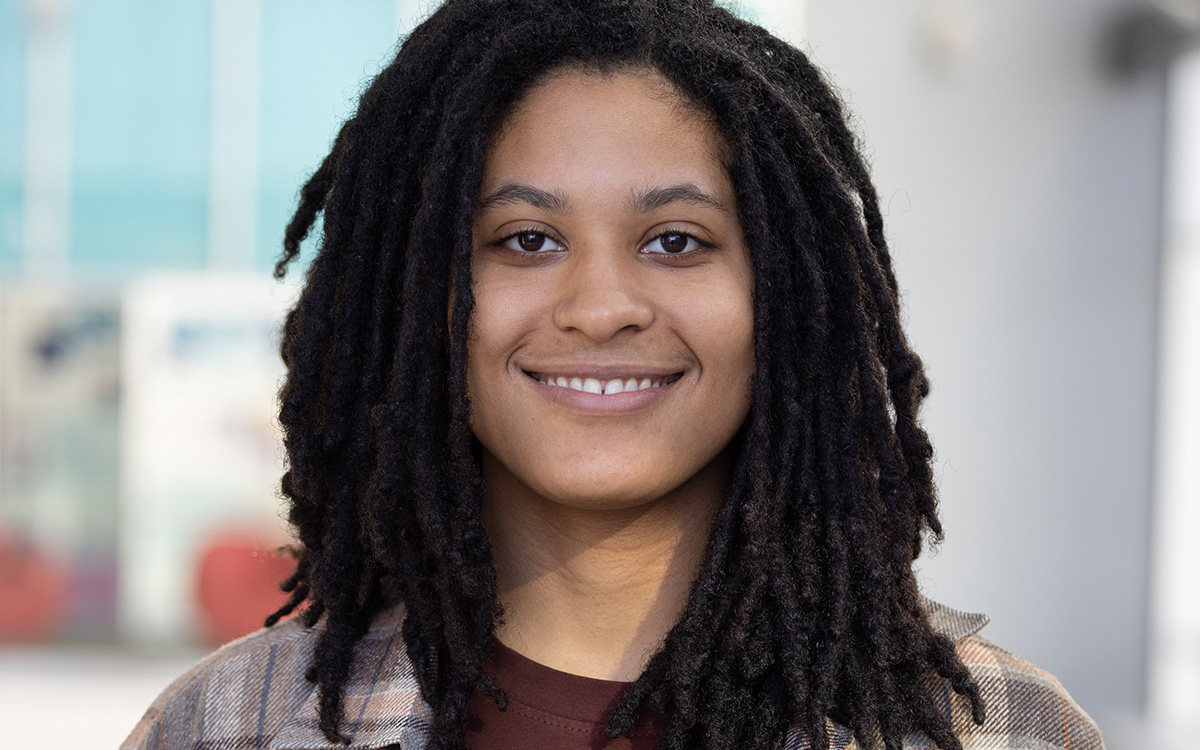 Editor's note: One in four people in America has a disability, according to the CDC. Queer and Deaf/disabled people have long been a vibrant part of the LGBTQ community. Take two of the many queer history icons who were disabled: Michelangelo is believed to have been autistic. Marsha P. Johnson, a hero of the Stonewall Uprising, had physical and psychiatric disabilities. Today, Deaf-Blind fantasy writer Elsa Sjunneson, actor and bilateral amputee Eric Graise and Obama administration Assistant Secretary of Labor for Disability Employment Policy Kathy Martinez are just a few of the people who identify as queer/Deaf/disabled. The stories of this vital segment of this queer community have rarely been told. In its series "Queer, Crip and Here," the Blade is telling some of these long unheard stories.
"My 'coming out' story looks more like me telling someone my favorite cookie flavor is chocolate chip," Bobbi-Angelica Morris, a Gallaudet University graduate student, activist, poet, photographer, videographer and visual artist, told the Blade, "than an emotional roller coaster."
"I've always embodied this carefree energy pertaining to who I am, what my purpose is, and how I show up for others," added Morris, who is Deaf/Hard of Hearing and identifies as a Black, nonbinary, queer and abolitionist artist.
Earlier this year, Morris, 23, received the Mary Bowman Arts in Activism Award from the National AIDS Memorial, the San Francisco organization that displays the internationally acclaimed AIDS Memorial Quilt.
Over the phone and in email, Morris spoke with the Blade about a range of topics – from her "Deafhood" to how she felt safe at a queer Halloween party.
Morris, who uses she/they pronouns, grew up in different parts of the East Coast. They spent most of that time in Richmond, Va.
"Growing up, most of the people around me would ask if I was gay," Morris said, "because I fit into the stereotypical realms of present day msc [masculine] presenting dykes."
"No one questioned me when I actually came to terms with my queer identity," they added.
Before enrolling in Gallaudet, Morris spent most of their time as a student with hearing people in schools, where most teachers and students didn't communicate in American Sign Language (ASL). Morris was the only Deaf student in their classes until they graduated from the University of Virginia in 2022 in Charlottesville. There, they majored in global development studies and minored in ASL with a concentration in disability studies and community development.
Growing up, Morris didn't know about ASL or the creativity and history of Deaf culture.
"It wasn't until I was in elementary school," Morris said, "that an audiologist said I qualified for hearing aids."
In their poetry, Morris, who speaks and signs their work, reflects on their family and their experience of being Deaf.
"I reflect on my own Deafhood:/ my playground fights/ with uneducated parents," Morris writes in a poem, "When little Black Deaf girl doesn't hear someone speak to her,/that someone thinks little Black Deaf girl is disrespectful."
Like many Deaf/Hard of Hearing people, who go to school when they don't know American Sign Language, and there are no ASL interpreters, Morris felt isolated.
"I had no knowledge of the Deaf community or of Black Deaf history," they said.
Some in Morris's family and community couldn't accept that Morris is Deaf. "Some, not out of maliciousness, prayed for my healing," they said.
What Morris calls her "Black Deafhood," has been a long journey at the intersection of sexuality, Deafness, disability, Blackness, gender, activism, and art.
Deafhood is a "journey that a Deaf person undertakes to discover his, her or their identity and purpose in life," according to a Deafhood Foundation statement on deafhood.org.
Hearing people often perceive of Deafness as a disease that should be cured, and of Deaf people as incompetent, second-class, less-valued, citizens.
Just as coming out helps queer people to affirm their sexuality and connect with the LGBTQ community and history, Deafhood empowers Deaf people to have pride in themselves – to connect with the Deaf community, history and culture.
As it often goes with finding and loving your queer self, Deafhood is a process.
In middle school, Morris watched "Switched at Birth," the popular TV series. The teen and family drama features Deaf and hearing actors and scenes in ASL.
The show jump-started Morris's interest in Deafness and the Deaf community. "But, I still didn't understand my connection [with the Deaf community]," Morris said.
Curious to discover something about Deaf culture, Morris started an informal class – a club. There, they and their friends learned signs from YouTube videos.
At the University of Virginia, Morris took a sign language class. They studies abroad for a time in India.
At Gallaudet, Morris began to feel connected to the Deaf community. They are a student in the Master of Social Work program at Gallaudet's School of Civic Leadership, Business, and Social Change. Morris will graduate with an M.S.W. degree in 2024.
They are equally committed to making art and activism – to working for social justice for Black, Deaf/disabled, queer, and other marginalized groups. A love of art and social change is etched in their bones.
"I am an abolitionist and an artist," Morris said, "I cannot be one without the other."
Their abolitionist identity is connected to how they experience intersectionality. Morris sees their life as connected "to the movement for total liberation of all our people, beings, and non-beings in this present day and beyond," they said.
Because they are an artist, they have a responsibility to use their skills to educate, inspire and protect "everyone and everything that abolitionists fight for daily," Morris said.
From early on, Morris loved being creative. During an unstable childhood, art helped Morris to express their feelings.
Fortunately, art ran in Morris's family. "My bio-mom is an amazing artist," Morris said, "so we would draw things together."
Later, Morris's god-mom gave Morris materials that sparked their interest in painting and photography.
In middle school, Morris got into spoken word poetry when one of their Boys and Girls Club mentors showed them a spoken word video. At the University of Virginia, Morris participated in poetry slams. In their Gallaudet social work program, they impressively deploy their artistic and activism chops.
Their advocacy projects are numerous. Morris is developing ASL G, a non-profit organization. The group's mission "is to develop community garden coalitions and programming for art and health wellness through disability justice," Morris said.
Morris was the former creative outreach coordinator of VOCA, a non-profit that supports BIPOC, Deaf artists.
"I have family members that have been incarcerated," Morris said. "Because of that, I want to fight the injustice of the prison industry and mass incarceration."
Morris is the president of Students Against Mass Incarceration (SAMI), a student club at Gallaudet.
Ableism, audism (discrimination against Deaf people), homophobia and racism are issues for Morris. "The white presence is prominent in many institutions," they said, "often they're predominantly white."
Morris likes being a Gallaudet student. But, "there's a lack of racial competency at Gallaudet as there is in the whole of America," they said.
The queer community has provided safe spaces for Morris.
Once, Morris and their partner attended a queer Halloween party in Charlottesville. "Half the people in attendance knew or were learning sign language," Morris said. "I think it was then that I realized how connected the queer community was in ensuring no one was left out."
Morris went to the party as Beast Boy, and their partner went as Raven from Teen Titans.
Follow Morris on Instagram @Blckrainbow5