Former Avalon singer on coming out, getting ousted and where he is today
Michael Passons was founding member of CCM supergroup known for 'Testify to Love'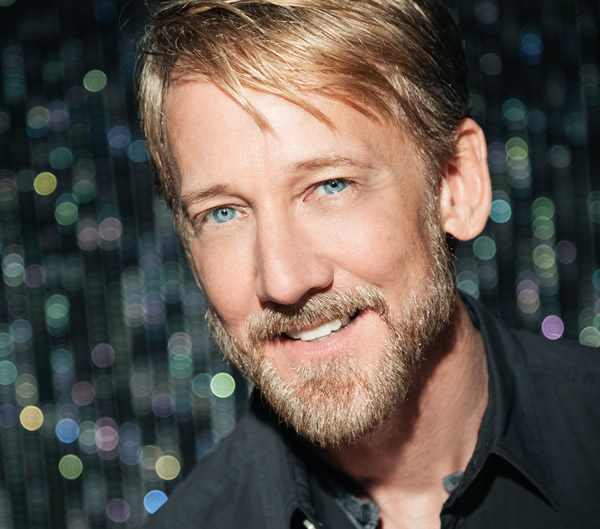 Fans of the Christian pop group Avalon always wondered why founding member Michael Passons resigned abruptly in 2003 and then seemed to drop off the face of the earth.
There was talk of a solo album but none materialized. The official word was that he was "moving on to other things."
The group had had a wildly successful run. Founded in the mid-'90s, Avalon released its self-titled debut album in 1996 on Sparrow and four more ("A Maze of Grace" in 1997, "In a Different Light" in 1999, "Joy: a Christmas Collection" in 2000 and "Oxygen" in 2001) as well as a hits collection with new material ("Testify to Love: the Very Best of Avalon") in 2003 racking up 19 No. 1 singles on the Billboard gospel charts, two RIAA-certified gold albums, six Dove Awards, an American Music Award and three Grammy nominations.
Initially there was a blond male and female singer and a brunette male and female singer to round out the foursome in ways that were both visually and sonically appealing. There was regular turnover in one of the "female" slots but Passons, Janna (nee Potter) Long and Jody McBrayer formed the group's backbone all through its early and most successful years.
After years of silence, in September, Passons came out as gay on Josh Skinner's "Jonah and the Whale" podcast and said he was fired from the group for declining to continue with "reparative" therapy. The podcast generated significant media buzz and was aggregated in mainstream outlets like Billboard and People.
Though candid and forthcoming in the podcast, there was more to the story. Passons, a 54-year-old Yazoo City, Miss., native, was chatty and candid in a 45-minute phone interview from his Nashville home on working in the CCM (contemporary Christian music) bubble, hiding his sexuality for so many years, why he opted to come out now and about the Dove Award he nabbed from Whitney Houston at the 1998 ceremony. His comments have been slightly edited for length.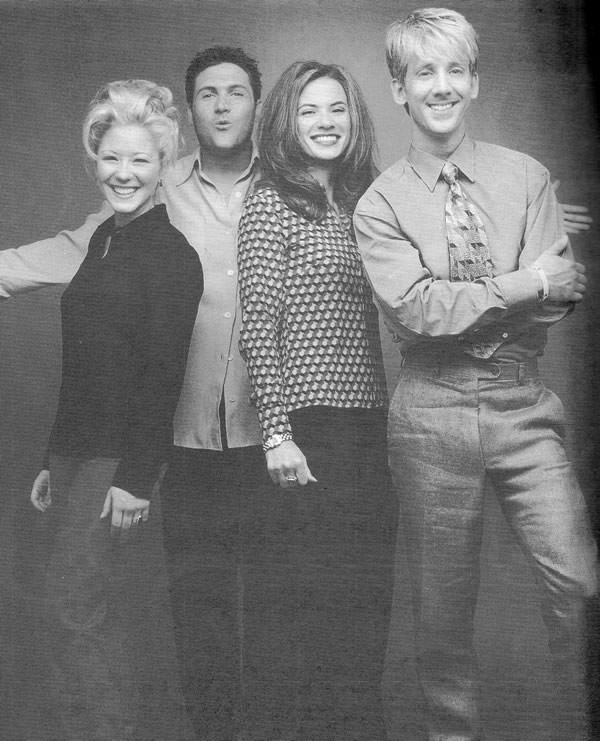 WASHINGTON BLADE: It was great to hear the podcast. It felt like you'd just kinda vanished.
MICHAEL PASSONS: I understand that people would see it that way because you're just kind of out of the public eye when you're not making music, not putting music out and doing interviews, and I had not done any of that pretty much in 17 years. And I didn't really expect this podcast to get the attention that it did get. It was a bit of a surprise to me that there was so much of an interest in a 17-year-old story.
BLADE: Why did it feel like now was the right time? How did it come about?
PASSONS: It wasn't some calculated move, I was approached by a friend who introduced me to Josh Skinner who has a podcast Jonah and the Whale and said would you like to be a guest? This particular podcast deals with an underwater moment in your life and I had previously had conversations with my family just a couple months earlier, just about my life and the truth of my life so I thought, "Well now is the perfect time," so it really wasn't planned out far in advance. An opportunity landed in my lap and I decided to tell the story.
BLADE: Had you been approached before?
PASSONS: Well, I've been pretty under the radar. I've been traveling the last 15 years with another Christian group, but only in the band. I play keys for Point of Grace. I wanted to keep my foot in the water … but I didn't want to be the front guy … so I really hadn't been approached by journalists at all until now.
BLADE: You tell in the podcast about how they came to your house for a meeting in 2003 and this all came to a head. How had they known you were gay in the first place? What led up to that meeting?
PASSONS: Well at that point I was 38 years old, I wasn't married, I wasn't dating, (so) rumors begin to swirl when you have that type of scenario and we had discussions about it several years before. So that's when … they said to me I needed to go to therapy. It really was in 2002 that they wanted me to go to reparative therapy or at least go see a counselor or some guy who said his credentials were counseling gay people. So I did that to appease them but I knew it was a fruitless effort, and as I say in the podcast, that didn't last very long. I told them I wasn't going back to that. It had been a conversation for about a year or so before 2003.
BLADE: Did you have a pretty good relationship with them otherwise?
PASSONS: Well over the course of the eight years we were traveling together, I saw those people more than anyone else. Our schedule was so demanding and we toured almost nonstop. … So we did at the time have this family-type relationship but … groups often have a shorter shelf life than solo artists because there are multiple people with multiple goals and aspirations and so unless all four of us aligned, there were always going to be these times where one wants to do a solo deal or they think we should do this or go in this direction and so we kind of started growing apart in our vision. Jody and Janna wanted to do solo records and I thought that was something that was going to fracture the group and our brand and that did cause some tensions because the other two members really wanted to focus our efforts on the Avalon brand because that's what was familiar to everyone. So over the years we became not as close and then of course you add something like this which kind of draws a line and you have to choose what side of the line you're going to be on.
BLADE: Bear with me a sec, but I'm going to read you Jody's quote to CCM Magazine in April, 2004 when he said: "We had a meeting at Michael's house one day and he told us he was going to move on to other things. We sat and cried and felt like the rug had been pulled out from under us. Things had felt great with the new group and Michael seemed to get along and blend vocally with (then-new member) Melissa (Greene) really well. But Michael had been with us from the beginning and just felt it was time for him to do something else. It's weird but since his departure, it seems everyone is looking for some scandalous thing to have happened there. It makes me just want to say, 'Look, I'm sorry to disappoint you that we don't have some juicy gossip or 'Dynasty' episode happening here." Based on what you shared in the podcast, that was a gross mischaracterization of how it went down. Did you read that at the time? How did it make you feel?
PASSONS: At the time the record label and management held really right reins on us because they created the group, it was their idea. They wanted to find a group that was already in existence that was two guys, two girls. They couldn't do it so they said, "Let's just put one together," so we never felt like we had ownership of much. … So when management and label say, "This is what you are to say," it became kind of like a bullshit fest at that point. You just gotta stick with the story and that's what Jody was doing, he was sticking with the story he was told to say. … That was just the way they chose to handle it at the time. … Interestingly enough, Jody reached out to me after the podcast aired and we had not really talked in 17 years other than bumping into each other in a restaurant and saying a quick hello. We met for about an hour we met at a park here in Nashville and just walked around and he apologized profusely and said his heart was broken when he was listening to that podcast. He was very sincere and I accepted what he had to say and I feel like our relationship has actually — there was some definite closure there as far as what I'd been feeling all of these years and so that was a good thing that came out of this and I'm glad he reached out to me.
The Blade invited McBrayer to comment. In response to the question, "Did you feel muzzled by the label?" he sent this response: "Absolutely muzzled. However I would have never ever said anything to hurt Michael's reputation. We were asked for years about what happened and myself and my family refused to say anything that would put Michael in a bad light. We were given a statement and told to go with it. We did everything we were told at the time. … Michael knows I love him and hate how all of it went down and how he was treated by the industry. I'm so thankful he's happy and grown beyond it all now. I will continue to protect him. He will always be family."
BLADE: Was there any truth to what they were saying? Had you been considering a solo album?
PASSONS: No. I know my strengths and my strength was not as a solo artist. … I enjoyed the team mentality of a group. … I think fans and people outside the industry took the press release at face value but people inside the industry heard pretty quickly what had really happened. Gossip and rumors spread really quickly around Nashville so I just thought, "OK, I'm gonna just start life No. 3 here." (chuckles)
BLADE: A few other big CCM artists eventually came out like Jennifer Knapp and Ray Boltz. Did you follow that or ever compare notes with them?
PASSONS: I don't know either of those artists personally. I've never really interacted with them. I think we did a show once with Jennifer years and years ago but it was just mainly, "Hello, nice to meet you." I applaud them for living their best life and telling their truth but I just never felt like mine was necessarily a story that needed to be told. I wasn't a solo artist. I would get recognized occasionally. People would say, "Oh, you're that guy who was in that group," but I would say 80 percent of fans just knew me as the blond guy. So I didn't feel like I had tons of name recognition or that my story mattered. But in the last few years, I wanted to be more truthful with my family so that's really where all this came out of.
BLADE: Did anybody else from your CCM days reach out besides Jody?
PASSONS: I've received tons of texts and Instagram messages from friends from home, friends from college, fans, strangers. As far as the industry, some people that I haven't seen in a while. It was very interesting. Amy Grant texted me and told me she listened and thought my story was beautiful in the way I told it and graceful and I appreciated that. Susan Ashton reached out and I haven't seen her in years. She was very encouraging. She said, "You are seen and heard and loved." Everything has been overwhelmingly positive.
BLADE: Did you get to know the other artists very well or have much interaction on the multi-artist tours you did like "Emmanuel" or "My Utmost"?
PASSONS: Yeah, we had a lot of time to just hang out, especially on the bus. You're traveling late at night and everyone's wired so you're staying up and visiting. But we were really new artists at that time and we were thrown into a mix of all of these people that were our mentors, our heroes. We were fans of theirs and now we're all of a sudden peers, just because of how Avalon came together. Our very first tour before we even sang a note on a record was "Young Messiah" in '95. We had just come together weeks before and just had enough time to record one Christmas song so that we could sing that song on that tour and there we were next to 4 HIM and Point of Grace and Steven Curtis Chapman and Larnelle Harris and that was mind-blowing to be with all these great artists. But yes, everyone was very welcoming had lots of encouragement for us and advice and I actually really enjoyed those tours.
BLADE: I saw you guys once with Twila Paris. What was she like?
PASSONS: That was our first tour (the "Where I Stand Tour" in 1997). We did Young Messiah that Christmas and then we did our record, then we toured with Twila. We were definitely getting our feet wet just seeing how this industry was going to work … how we were gonna mesh as a group because we were thrown on stage and we had to find our blend. Live, It's one thing to be in the studio and be mixed and blended but to sing live, the Twila Paris tour was really just where we began to hone our craft as a group and so yeah, that was wonderful. I had many good experiences wth that tour. We dd a spring tour and a fall tour with Twila and it was a long tour but we definitely leaned a lot.
BLADE: Is there anybody in CCM who struck you as markedly different from their public persona?
PASSONS: I feel like everyone would be a little different than what you perceive them to be because you only see a very structured view of them by the PR department of the record label. I really enjoyed getting to know Sandi Patty because when you listen to her music, you just don't pick up on the edge that she has. She has this great sense of humor that's a little edgy. I don't know, my image of Sandi Patty was that she was always walking around in some state of meditation or sitting around in a prayer circle because when you're growing up you just think of someone in such a reverent way because you respected their music so much and she was just she a cut up, she kidded around, she invited us to her home in Indiana at that point just to hang out with her family and I just I enjoyed seeing a whole different side of her. She's a very strong personality, a strong woman and listening and singing along with her records, it was just good to see the other side of her.
BLADE: What have you been living on all these years?
PASSONS: I play for Point of Grace and also a friend of mine in town, an attorney and I actually work with her in her law practice and of course being friends with the boss, you can leave anytime and so I'm free to travel whenever I need to and want to so that allows me to hang out with Point of Grace and go where they go. 2020 has been interesting. Since March, we've only had two shows and they were very small, so it's been really interesting year for sure.
BLADE: What denomination did you grow up in?
PASSONS: Southern Baptist. A little country church in Mississippi.
BLADE: Are there still elements of Baptist or evangelical theology you struggle with? Queer or otherwise?
PASSONS: I'm past struggling with it. Of course, it's something I think about often but I don't struggle with it any longer. … I've definitely got a different view of spiritualism. I don't consider myself religious but I do believe in God and so I do have a spiritual life but it just doesn't involve organized religion and that's just where I've landed.
BLADE: But do you still believe the Christianity basics — Jesus died for our sins and rose on the third day and so on or is it a broader thing for you?
PASSONS: It's a broader spiritual thing and like I said in my previous interview, I'm just in this place of my prayer to God is show me what is true. I'm not gonna close my mind to anything, I'm not going to say, "Oh this is what I was taught and I don't believe that anymore," I just want to step back and rebuild all those boxes, rebuild what my spirituality is, kind of like just implode it to ground level and let's start again. I was taught by very well-intended people. All my Sunday School teachers in that little church, they didn't have any malice, they were well-intended people teaching what they believed. We were spoon fed, so at some point in your life you have to just decide of all that information you took in, what do you really believe? I had to get to the point where I was OK disagreeing and not believing some of the things I was taught. it wasn't disrespectful to those people, I just have to find my own way.
BLADE: Do you think the conservative, white evangelical world will ever become openly accepting of LGBT people? Is it a lost cause or could it be a whole different story in another generation?
PASSONS: I think there is hope. I've seen so much progress in Christian circles just in my lifetime that I never thought I would see. It's pockets, it's not widespread, but … I think there is hope. A lot of things used to be justified with scripture that they eventually came around on. (Author) Peter Gomes calls it "the last prejudice of the church." … After I left, Avalon recorded a song called "Orphans of God," which I thought was interesting that they were singing it because I was definitely an outcast to them. But now my friend (out country singer) Ty Herndon and Kristen Chenoweth are going to cover it for a Christmas release as a duet and they asked Melissa Greene and I to sing backing vocals on it so now it will take on a whole new meaning. It was a really nice, full circle moment.
BLADE: Did you keep up with what Avalon was doing much after you were kicked out?
PASSONS: No. It would have put me in a bad headspace.
BLADE: Have you had many boyfriends? Are you in a relationship now?
PASSONS: I am. I'm with a wonderful guy now and it's going well.
BLADE: Not married though?
PASSONS: No, not married (laughs).
BLADE: How long was it before you were comfortable dating guys?
PASSONS: It took me a while, because when all that went down, I internalized a lot of things and I thought, "Well this is my fault," type of thing. It really took many years for me to just work through all the junk and work through that cloud in my head and so it wasn't like some big unleashing. It wasn't like I left Avalon and just started living my best life, it definitely took awhile to repair the hurt that happened from those several years when Avalon was ending and all the things I went through at that point.
BLADE: Do you know of other LGBT people in CCM who are not out?
PASSONS: Yeah, I do. I feel for them because I know that panicky feeling I used to have, that someone might catch on. … But I think a lot of conservative Christians might be naive as to how many people are gay or bi in their church. You learn from a very early age to be a good actor.
BLADE: Who was your favorite Avalon producer to work with?
PASSONS: Brown Bannister produced most of the records when I was in the group. He's, you know, such an icon in our industry and I have so much reverence for him and so much respect, so it was an honor to work with him. He actually brought out the best in me. There was something about just his people skills and he was just so kind and thoughtful in how he spoke with you and guided you through the recording process. He just took the time, even just to find the right microphone for me, because the mic in the studio can make a world of difference. I remember going through five or six mics before we found the right one. A lot of producers are just like, "OK let's get this going, all right that's great on to the next one." He just took time to make it right and I appreciated that.
BLADE: How long did it take to make those albums on average?
PASSONS: When it came time to record, we would try to just block off weeks where we would just go in there and do vocals, vocals, vocals vocals and really mainly weekdays because we would go out on the weekends and do one-off, you know, weekend dates here and there. So we wouldn't obviously do a new record in the midst of a tour because we'd want to tour the new record but during our one-offs we would get in there and try to get in it done and probably over the course of a month and a half, two months, we would have everything done.
BLADE: How involved were you all with the vocal arrangements? I always loved that outro and all those layers on "We Are the Reason," for instance. How did you come up with all those intricate lines?
PASSONS: We had a great vocal vocal producer named Michael Mellett and he had been a studio singer in Nashville a long time and had toured with Billy Joel as a background singer. He would come in and help arrange our parts and he was amazing at it. And I remember he did work on our Christmas record and I remember that outro those alternate melodies that he helped us come up with, I loved that too. I felt like that really updated the song. It's interesting because when we did it it was 20 years old and now it's been 20 years since we did it, so it needs to be done again now. But it was my favorite song growing up. I used to sing it with an accompaniment tape at my little country church when I was a kid.
BLADE: Yeah, I love it too. Did (songwriter) David Meece ever say anything after you guys cut it?
PASSONS: Indirectly. I think he might have said something to Brown but we heard that he liked it.
BLADE: Who's a celebrity who would exemplify your type?
PASSONS: (laughs) My type, wow. I'm definitely attracted to someone who is confident but not cocky, someone who has sensitivity but is not overly sensitive, someone who's just confident in themselves, that's a big attraction to me. If I were to throw out a celebrity I see a lot of those qualities in, and maybe I'm wrong, but someone like Bradley Cooper.
BLADE: Did you guys in Avalon have any say in choosing singles?
PASSONS: We were included in conversations but I feel like ultimately the label got what they wanted. There's one little battle that we won and in retrospect not just one, but I just remember this instance, where the label disagreed with us about what we should call our second record and had we listened to the label, we probably would have sold a lot more. They wanted us to call it "Testify to Love" and we had no idea when we were naming the record and about to release it that that would be the one song that Avalon would be known for or that it be our biggest song ever. We thought "A Maze of Grace" was such a clever title. They disagreed but they let us do what we wanted. But who knew "Testify to Love" would become such a huge song for us?
BLADE: Was (Sparrow president) Bill Hearn around much?
PASSONS: We would see him periodically and even his father Billy Ray, who started the company, they're both deceased now, but they were very approachable. They weren't always in our meetings because we were more with A&R and publicity and stylists but when they were around, they were very approachable, very hands on.
BLADE: When you win a Dove Award, did you each get one or just one for the group?
PASSONS: At the ceremony, just one is given but then they mail three more to you like a month later.
BLADE: Where do you keep yours?
PASSONS: I have a little study/office that I'm sitting in right now. I just have them on a shelf along with some pictures and mementos and things I like to keep out. The interesting story about one our Dove Awards is our first Dove Award for new artist of the year and that was in 1998 I believe, and we got new artist of the year at the 29th Dove Awards and that was the year that Whitney Houston performed with Dottie Rambo … and we were backstage after we won doing a press junket so I missed her performance and I'm a huge Whitney Houston fan, like I would rival anyone else saying they're a huge Whitney Houston fan. (laughs) She's pretty much my all-time favorite artist. So after the show some press people wanted to take a photo of Whitney holding a Dove Award. She didn't have one so Jody was standing close by with his and they said, "Can we have your Dove Award for a picture," and so Whitney took our Dove Award and had her picture made with it and of course that was the only one we got that night and our manager said, "OK I'm gonna take that to the office and hold it 'til the others come in and you all can come by and pick them up," and so before he could get to it, I got that particular one and took a Sharpie and made a mark on the bottom of it and the day that our manager said, "OK you can come by and pick up the Dove Awards they're all in," I was first one in there and I picked them all up and looked for the one I made the mark on because I wanted the one that Whitney had held. So I'm holding it right now, I've got that one in my hand and I always think of Whitney.
BLADE: Who were your favorite CCM acts growing up? Or did you listen to more pop?
PASSONS: I listened to a lot of pop and and country. My family is from a rural Mississippi town so country music was really most of what was on the radio and I love that old '70s country. I still listen to it just because it has a lot of good memories. But I didn't really know there was such a thing as CCM other than, you know, like Bill and Gloria Gaither-type stuff until I was in high school and someone handed me a tape of "Age to Age" by Amy Grant and that just lit a fire in me like I had no idea this type of thing existed, this is what I want to do. And of course I've just been I was a fan of Amy Grant from that day on and she was definitely a huge influence in the way I would sing music, the way I would write music, I would listen to interviews of her and I would just — she was a great teacher in that respect of just knowing how to respond to questions, how to react to people, just her demeanor, how she handled herself, she was definitely a role model.
BLADE: So that must have been mind-blowing to work with her producer (Brown Bannister) all those years later.
PASSONS: Yeah, definitely. And then her text last week, yeah, that was a nice moment.
BLADE: Why didn't the more progressive Christian denominations ever have their own version of CCM? There are a few fledgling queer gospel singers out there but nothing like the machine that CCM was. Maybe they didn't care as much if their kids listened to Metallica or whatever?
PASSONS: I think your theory might hold some weight, just that the conservative Christians were looking for an alternative for them and their families to listen to. One thing I think there probably wouldn't have been a market in the liberal circles to sustain the industry, they wouldn't have purchased the CDs and the music. It was the conservatives who made this a business and the Christian music business is a business. You have to be making money to be in CCM, that's the dichotomy that I've always wrestled with. CCM depended on Becky, and I'll tell you who Becky is. Becky is the pseudonym for their target audience. So any meeting we were in, it was always asked, "What would Becky buy, would Becky like this song?" And Becky is a 20-, 30- or 40-something conservative Christian female and she was the target audience because she was the ones buying the CDs and the tapes and downloading the music and so I think that's maybe why the conservative church has kind of a market on CCM music.
BLADE: Is she related to Karen?
PASSONS: (laughs) That's funny. If they're not related, they're probably best friends.
BLADE: When your bandmates came to your house that day, did it feel like it was coming from a place of love and concern or did it feel like a power play? Like they were trying to oust you?
PASSONS: It did feel like a power play. There were some very complicated personalities in the group and so it definitely — I did not feel much love that day.
BLADE: To me, it was like when Florence got kicked out of the Supremes. They could go on and do whatever they want, but without Florence, it wasn't the Supremes. Without you, it wasn't Avalon. The one female singer didn't matter so much because she always changed. That was like the new season of "Charlie's Angels," you always knew she would change. But when you left, it was never the same.
PASSONS: I appreciate that, I've heard several say that and it's always good to know that my contribution is something that was missed.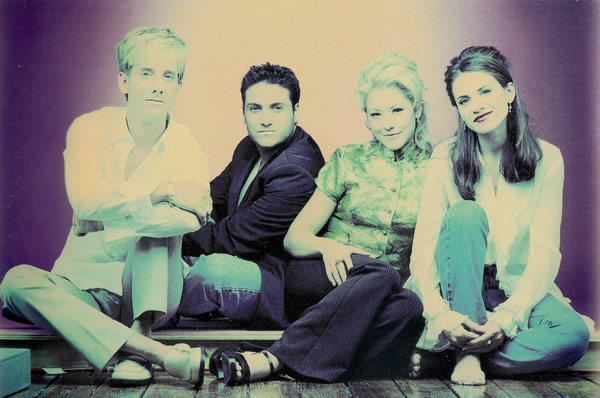 Michael Kearns, the Godfather of LGBTQ+ authenticity
Michael's work has been described as "collisions of sex and death, of eroticism and grief," but he has truly dug to an even deeper level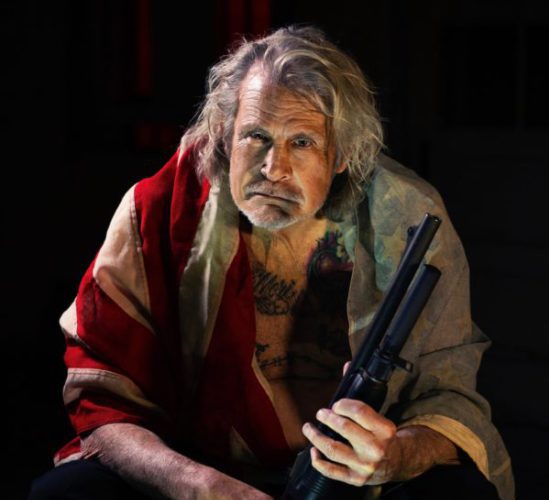 HOLLYWOOD – The arc of LGBTQ+ history over the past 50 years has been one of constant upheaval and evolvement. From a period when it was both illegal and insane to be gay, through the achievement of being able to serve openly in the military, to marriage equality and the ability to create families to today's fight against the tyranny against Trans people, the movement has not stopped to take a breath.
Michael Kearns, the first recognized "out" actor on the Hollywood landscape, has been a visible presence through it all. More importantly, he has always" been visible on the gay scene. In the seventies he epitomized the free love and erotic freedom that many gay men lived. He was featured in classic gay porn movies and did a PR stint as the face of the "happy hustler."
"That was my introduction to a lot of people," Michael told me when we sat down for a chat on Rated LGBT Radio. "I kind of captured the zeitgeist of the times, the freewheeling seventies. We forget that there was that period of time when sexuality was joyful and exciting and thrilling."
In the eighties he was visible in mainstream media as a gay man playing gay men characters. In 1983, Michael was cast in a minor role on the Cheers Emmy winning episode "the Boys in the Bar." He was instantly recognized for his gay sexual iconic status by LGBTQ audiences, even though the population at large did not know who he was. The casting director who fought for his casting was Stephen Kolzak, who would himself become a prominent AIDS activist before he died at 37 in 1990. Stephen casted Michael to make a statement. He wanted to signal to the LGBTQ community that Cheers had our backs. "He was one of the only ones that had the guts," Michael remembers.
"There were a lot of stereotypes in television regarding gay portrayals. I was pegged and cast in some of those roles. I did play the stereotype, but rather than a straight guy playing those roles, I brought authenticity. I was real. Straight guys playing gay would always spoof the role. They were always 'winking' and signaling to the camera 'I am not really that way.' So, the performances are by in large horrible, even with some academy award winners. The actors were constantly saying that it was not who they were—if they weren't making that clear on the talk shows, they were doing it in the performance itself.' Michael says.
Michael soon morphed into an HIV positive man playing HIV positive characters, while off camera becoming a visible and vocal AIDS activist. "It was a new kind of cliché. They had to always make me look horrible. The ghastlier the better. They could not have an HIV character who looked normal—as I did when I arrived at the set. Finally, I had enough and refused to do that anymore." Michael then immersed himself in theater where he found greater character honesty and truth.
As gay men captured their identities in the 90s as husbands and fathers, Michael was there too—becoming one of the first gay men to adopt a child. It is that role, as a father, that Michael has said is his greatest.
Today, Michael has been a driving force behind QueerWise, a multigenerational writing collective and performance group. Through QueerWise, Michael gives poetic voice to talent that would otherwise be voiceless. Its members include published poets, writers of fiction and non-fiction, playwrights, singers, musicians, social activists, dancers, actors artists and teachers.
This weekend, on Sunday October 17th, QueerWise launches its latest work, The Ache for Home.
"The Ache for Home is a video presentation of heartfelt stories from formerly homeless/unhoused individuals in and around West Hollywood. It was developed through a mentorship program facilitated by QueerWise members. The production represents citizens-turned-writers who share their inspirational stories from those glamorous streets and sidewalks, ranging from soaring self-acceptance to narratives of truth-telling defeats," states Michael. The production can be seen on QueerWise's YouTube Channel starting 5pm October 17.
The Ache for Home features a young cis male with a passion for music and art, who finds joy "when I can put a smile on someone's face and give back", a retired mixed race bisexual government worker who is a voracious reader and literacy advocate, two trans males share their experiences of living on the street, and a former resident playwright who was homeless for 44 days and nights in the city. "I am thrilled at our inclusion of transmen in this work," Michael says. "It is a poorly represented community within a poorly represented community."
On current controversies with media and transgender targeting, particularly the Dave Chappelle issue, Michael remarks, "I am glad it is generating passion. It is bringing up conversation on the plights of black trans women who are victimized at an alarming rate, we should not say victimized… we should say murdered. I am glad we are shedding light on that."
Michael's work has been described as "collisions of sex and death, of eroticism and grief," but he has truly dug to an even deeper level. The Ache for Home takes its inspiration from the Maya Angelou quote, "The ache for home lives in all of us, the safe place where we can go as we are and not be questioned." Michael Kearns work has always encouraged us to go, and live, "as we are." He is the amalgamation of eroticism, grief, healing, and appreciating the richness of life itself.
He is the godfather of LGBT+ authenticity. In earlier days, he may have represented sex, he may have walked us through a period of darkness and death into the arms of the creation of the new family. He has now brought us home, and when we look at him, we see a new quality.
Wisdom.
********************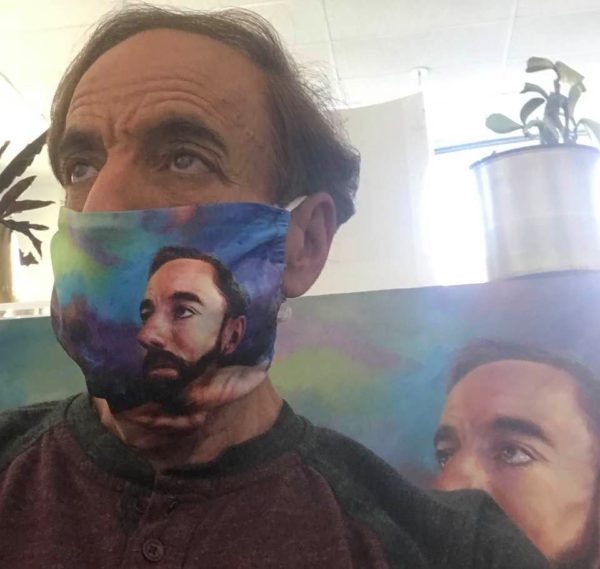 Rob Watson is the host of RATED LGBT RADIO, a national podcast and he's one of the founders of the evolequals.com.
A gay dad, business man, community activist and a blogger/writer, Watson is a contributor to the Los Angeles Blade covering entertainment, film, television, and culture with occasional politics tossed in.
********************
Listen to the show here:
Schock treatment: an interview with Gina Schock of the Go-Go's
Drummer on her new book and upcoming Hall of Fame induction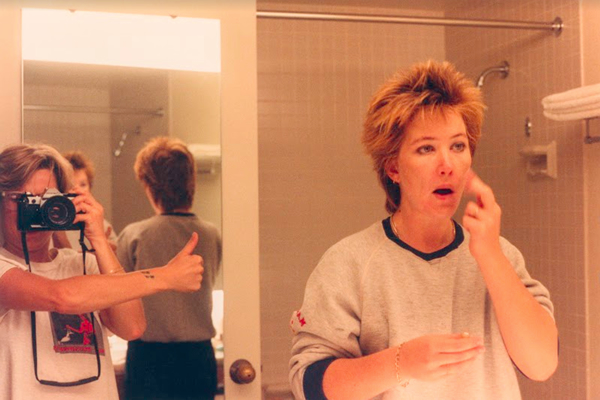 Too much of the Go-Go's is never enough. In the 40 years since the all-female punk band burst on the scene with its unforgettable debut album "Beauty and the Beat" to some of the band members' solo careers that followed its break-up to its ongoing reunion and the eye-opening 2020 documentary about the band, we just can't get our fill.
But wait, there's more! Gina Schock, the Go-Go's legendary drummer (she's got the beat!), has just published a sensational coffee-table book, "Made In Hollywood: All Access with the Go-Go's" (Black Dog & Leventhal Publishers, 2021) that features photos from Schock's own stock, as well as her own personal recollections of her life in music. She made time for an interview before the publication of the book as well as the Go-Go's long-awaited induction into the Rock and Roll Hall of Fame later this month.
GREGG SHAPIRO/WASHINGTON BLADE: I'd like to begin by congratulating you, as well as the rest of the Go-Go's, on your upcoming induction into the Rock and Roll Hall of Fame. How do you feel about it?
GINA SCHOCK: It took so long for this to happen, and at first we were sort of like, "Hell's bells! We don't even care anymore." Every year, we'd think "Maybe it's gonna happen next year," and it just wasn't happening. Then it happens! We were all dumbfounded. We couldn't really believe that we were nominated and then we got inducted! Everybody was pleasantly surprised. This is kind of great, kind of neat. I'm really happy about this now [laugh].
BLADE: At the same time, your memoir "Made in Hollywood: All Access with the Go-Go's," is being released. What did the experience of writing such a book mean to you?
SCHOCK: Actually, Gregg, it's not a memoir. Kathy (Valentine) wrote a memoir. Mine is actually a book of photography.
BLADE: Right, but you also tell your story in the book.
SCHOCK: There's a lot of writing in it, too. But I basically put this together because I had tons and tons of photographs. I've been moving them all over. Putting them in the closet here, under the bed there. I was like, "I have to do something with this. All these years of taking photos of the band." Of course, everybody in the band was like. "Gina, you really need to put a photo book together!" I finally found the right guy to do it with and he helped me get it together, organize it, and help me work on the book. I couldn't believe that along with the list of my credits will be photographer and author. It's kind of mind-blowing. Things that you don't think you're capable of, and then when you have an opportunity to do something and maybe make a difference…certainly for The Go-Go's. This needed to be out there. This is way long overdue; a book of photos with all of us. Photos that I've had that people have never seen. Also, you're getting these photos from a band member's perspective. With writing from one of the band members about what was going on during that period of time.
BLADE: I'm sure that looking at the pictures brought back lots of memories, but were you also a journal or diary keeper?
SCHOCK: Check this out! I don't have a journal, but since 1978, Gregg, I have been keeping daily planners every single year. I've written down things that were going on during that time period. Not big, long stories, but this happened today, that happened yesterday, next week we're going to be doing this. I used that as my reference. It was invaluable in the process. I now need to make room for them in the closet. I've got them all in drawers in cabinets in my office. It's like, "OK, there's no more room here [laughs]!" They were invaluable, like I said, in putting this together. What exact date did this happen? What was going on in November of '83? It was important to have.
BLADE: Do you see the book as an extension of Alison Ellwood's 2020 Go-Go's documentary?
SCHOCK: No, but I'll tell you that 99% of the photos in Alison's documentary are mine.
It's not an extension of that. This book has been in the works for decades. I just needed to find the right person to help me get it together. But when Alison was interviewing, I'd show her a photo and she would say, "Gina, can we come back and get some of these photos for the documentary?" I was like, "Of course, you can!" The majority of what you saw are my photos.
BLADE: The book is full of marvelous personal history details, such as performing with the late Edith Massey, known to many from her performances in some of John Waters' movies. What do you think Edie would think of the book?
SCHOCK: She would be, [imitating Massey] "Oh, Gina, I'm so happy about your book! Finally, it's about time!" Bless her heart and soul. I was doing an interview yesterday and I said, "If it wasn't for Edie, I don't know if The Go-Go's would exist. Certainly not in the way that they have for the last more than 40 years. Things happen in a magical way, how it all comes together. No one really knows why somebody meets someone on that particular day at that particular time, and then something comes out of that that you can't believe. Edie gave me the opportunity to come out to LA and San Francisco and New York and actually play in clubs. We got to play at Max's Kansas City and CBGB's; what a thrill that was. Then to come to LA and do three nights of the Nuart Theater and then play The Warfield up in San Francisco. That was the first time I'd ever been on a plane! After doing that with Edie, the minute I got back to Baltimore I realized it was time to make a move. It gave me the courage to believe that I could go back to any one of these places and I'm going to do something! By the way, Edie was such a lovely person. A sweetheart.
BLADE: Another scoop for the readers that I loved was the part about the Go-Go's performing with ska in the early 1980s, leading to the collaboration with Terry Hall on the song "Our Lips are Sealed," which was a much bigger hit for the Go-Go's than for Terry's band Fun Boy Three. Do you know how he felt about that?
SCHOCK: I have no idea how he felt, but I'm sure he was happy because all Terry Hall was hearing was "ka-ching, ka-ching, ka-ching [laughs]." I think Terry was quite happy about that. I would be. When Jane brought in the song, she was scared to death to play it for us because it was basically like a love letter that she readjusted a little bit lyrically and put some chords and a melody to. She played it for us, and we were like, "Jane, this song's great!"
BLADE: We are all saddened by the recent passing of Charlie Watts, drummer for the Rolling Stones. In your book, you wrote about the Go-Go's opening for The Rolling Stones. Can you please say a few words about what Charlie meant to you as a fellow drummer?
SCHOCK: There were two drummers that were my heroes growing up. That was Charlie Watts and John Bonham (of Led Zeppelin). Those two guys are part of the reason I started and kept playing drums. To think that many years later I actually got to meet my hero and talk to him. I got to sit on his drum kit! I talked to his drum tech!
That was one of the biggest thrills of my life. Then to be able to just open for the Stones, I mean, God! Wow, what a thrill! He was, of course, a gentleman. Very quiet kind of guy; soft-spoken. A lovely guy; very personable, very sweet. I didn't have a lot of time to talk to him, but when I did my heart was pounding. I couldn't believe it. Meeting David Bowie was the same sort of thing. You have such adoration for these people. The impact they have on your life in many ways, not just musically.
BLADE: You put some personal thoughts and experiences in the book, including your open-heart surgery to correct an atrial septal defect, yours and the band's encounters with drugs and recovery, the break-up of the band and issues with songwriting revenue. Was it painful or freeing to revisit these subjects?
SCHOCK: It was a little bit of both. It brought up some really heavy things that went down. But all those things have been ironed out and taken care of. Everything is good now and it has been for many years. The songwriting splits were a big part of why the band broke up. It seemed very unfair to me. I have to tell the truth [laughs]. I have to be honest with the people that I'm working with. They are my family, and nobody can hurt you worse than somebody in your family. I think I explained it all in the book the best that I can.
BLADE: Following the original break-up of the Go-Go's, you formed the band House of Schock with Vance DeGeneres, brother of Ellen DeGeneres. What are the chances that, aside from the Smothers Brothers, two funny people would come from the same womb?
SCHOCK: Yeah, right [laughs]? It's crazy, right? Vance was fresh out of New Orleans and I don't know how I met him; (through) a friend of a friend or something. We hit it off right away. I don't like to do anything by myself, Gregg. I always want a partner in crime. I like a team! That's why I always want to be in a band. I never want to be a solo anything. I like being in a band. I like having other people to bounce ideas off of. I'm not the greatest at anything, but I'm pretty good when you put me with somebody else who's talented as well. Vance and I worked great together. Ellen had just come to town and she was just starting out in the comedy clubs. We'd meet and have dinner. She'd ask me lots of questions about who I thought was a good agent to see. It was very sweet to watch everything happen for her. One of the funniest things, I told this to somebody the other day, I'll never forget this. Ellen said to me, "Gina, do you think if I make a lot of money one day, would you sell me your house [laughs]?" I don't remember what I said, but I'll never forget her asking me that. Because Ellen could buy a city block!
BLADE: In 2018, the Go-Go's went to Broadway with the musical Head Over Heels, featuring the band's music. What was that experience like for you?
SCHOCK: That was another unbelievable moment being in the Go-Go's. To think that this punk band, so many years later, has a musical on Broadway is absurd. But it happened! It's another crazy thing that just happened! There's a lot of work involved, don't get me wrong, and years and years of being in this band and working our butts off to achieve the status that we have in the industry. But it was still an incredible thrill. To meet all the Broadway actors and all, my God, those people can really sing and act! I was never a big fan of Broadway, but I am now. I was knocked out! They're so fucking talented. It's such a thrill to watch them interpreting our songs woven into this 17th-century short story.
BLADE: Recently, Belinda's son (James) Duke (Mason), posted a happy birthday message to you on social media in which he referred to you as his "Auntie."
SCHOCK: Yes! I love Dukie! I watched that little boy grow up. I just adore him. I will always be in his life. He's very precious to me.
BLADE: When Duke came out, Belinda became a very outspoken advocate for the community. Would you mind saying a few words about your connection to the LGBTQ+ community?
SCHOCK: I don't know what my relationship really is. All I know is that I'm who I am. I'm a musician and I will fight for anything or anybody that has had a difficult time in society. Just live your life. Society creates its own do's and don'ts and rights and wrongs for people, which is just a load of crap to me. Everyone should be allowed to be who they are, and love who they want to love, and marry who they want to marry. Love is love; it has no gender. It's the most important thing we can give to one another. It's what this world needs now more than ever. Never think for a second you haven't got the right to love whomever you fall for because love is always right. It is a human right!
Everything you need to know about WorldPride 2021
Party in Scandinavia with the happiest people on Earth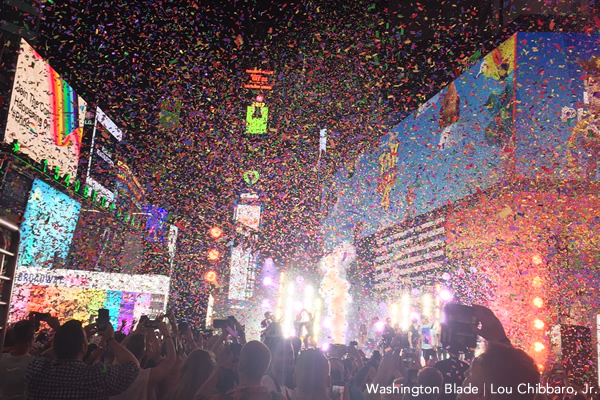 By Mikey Rox| NEW YORK – It's been two years since Stonewall 50 – WorldPride NYC 2019 became the largest international Pride celebration in history, but the "bye" year of 2020 wasn't due to the pandemic.
The global celebration has been held every odd-numbered year since 2017 given its massive logistical undertaking (with sporadic celebrations in 2006, 2012 and 2014 before then), and WorldPride Copenhagen – Malmö 2021 couldn't have come at a better time.
Hundreds of thousands of cooped-up queer revelers and allies will flock to the twin host cities in Denmark and Sweden, respectively, from Aug. 12-22, to party with the happiest people on the planet, a delightful distinction provided to the Scandinavian countries by the United Nations' famous World Happiness Report. (The United States ranked No. 19 in the most recent report, FYI.)
So what's in store for this year's all-out progressive-flag-flying festival? Read on for more.
Two LGBTQ anniversaries in Denmark
If you can believe it, it's been 70 years since Danish doctors in 1951 performed the world's first successful genital reconstruction surgery, a medical marvel that provided hope to transgender people the world over. This year is also the 50th anniversary of the founding of the Gay Liberation Front's Danish chapter, which has been instrumental in blazing trails toward equality for the country. Look how far it's come.
Opening ceremonies kick off in Copenhagen
In conjunction with Copenhagen Pride, WorldPride will officially start late afternoon on Aug. 13, but in adherence with COVID-19 protocols the opening ceremony won't be held in WorldPride Square (at least not as of press time; things could – and probably will – change). That potential snafu notwithstanding, Denmark welcomes vaccinated U.S. travelers, and if any testing is needed, both PCR and antigen tests will be available free to everyone, including tourists, 24/7. Copenhagen is OPENhagen again.
WorldPride Square will be open for the rest of the fest
WorldPride Square, a makeshift village of sorts (similar to the Olympics) located within Copenhagen's main square, will provide a gathering place for all attendees that have traveled far and wide. LGBTQ+ and non-governmental organizations spanning the globe will set up shop in the square to greet pedestrians, provide information, and invite folks to get involved. Art exhibits also will be a centerpiece of the village, alongside a street-food market and bars with plenty of space to relax.
EuroGames will be held simultaneously
If you enjoy watching athletes compete in variety of sports that range from boxing and badminton to dancing and dodgeball, add the spectator-friendly EuroGames to your list of to-dos while you're in Copenhagen. If you want to get hands-on, consider signing up to become a volunteer at the games, to be held Aug. 18-20; EuroGames' website is currently accepting those applications.
Spread out and explore other WorldPride villages
While WorldPride Square will serve as the jump-off for the 10 days of festivities, other available villages will allow crowds to spread out and explore their individual interests. In addition to Sports Village for EuroGames athletes and fans, other villages will focus on kids and families, youth, women, and the queer community, among others. Programs and content of these villages will be target-audience specific but open to everyone.
You might have a brush with royalty
Mary, Crown Princess of Denmark, Countess of Monpezat, is patron of Copenhagen 2021, making her the first-ever royal to serve in the role for a major LGBTQ+ event. Say hi if you spot her; she knows a queen when she sees one.
Despite pandemic protocol, the show will go on
Organizers have said in an official statement that despite some COVID-19 restrictions, they're "continuing to plan for full delivery of all Copenhagen 2021 events taking into account the guidance and recommendations" of government agencies. Doubling down, organizers have promised they will not cancel or postpone events.
Now there's only one thing left to do: Let's go!
Mikey Rox is an award-winning journalist and LGBT lifestyle expert whose work has been published in more than 100 outlets across the world. Connect with Mikey on Instagram @mikeyroxtravels)