Cubans share their coming out stories
Cubans share their coming out stories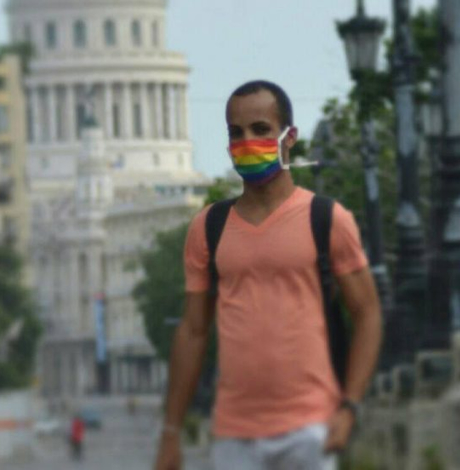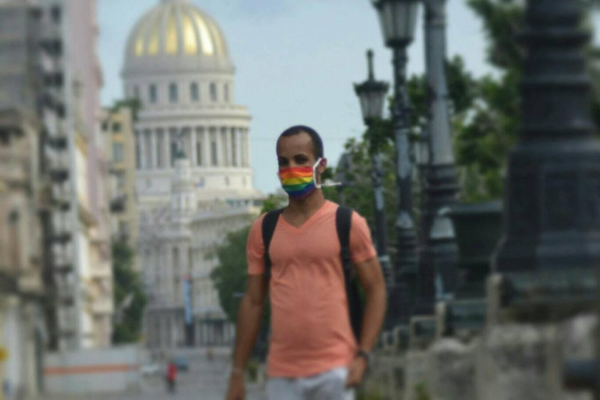 Editor's note: Tremenda Nota is the Los Angeles Blade's media partner in Cuba. A Spanish version of this story can be found here.
HAVANA, Cuba – National Coming Out Day, as it is called in the U.S., is celebrated on Oct. 11 as an event that promotes the visibility of LGBTI+ people and calls attention to silence; one of the most deeply ingrained forms of homophobia, lesbophobia and transphobia.

A group of American activists designated Oct. 11 in 1988, the first anniversary of a national march in Washington that was able to draw half a million participants to demand LGBTI+ equality.

"It is imperative that we come out and we let people know who we are and that we calm their fears and stereotypes," said Robert Eichberg, speaking about the celebration's goals a few years later.

Eichberg was one of the promoters of National Coming Out Day along with the lesbian activist Jean O'Leary. He died from AIDS in 1995.

In Cuba, unlike other countries, especially those in Europe, the celebration of Oct. 11 has not taken off. Some activists, however, this Sunday on social media shared their experiences in the closet or photos in public places that affirm themselves as LGBTI+ people.

They celebrated the day designed to leave behind the invisibility and assimilation demanded by a heterosexual and cisgender society that the notion of the closet expresses with particular force.
This is how we came out of the closet in Cuba
"My great exit from this showcase, as (Pedro) Lemebel called it, was in the military," recalled Ulises Padrón on his Facebook page.

The activist decided to disclose his sexual orientation to an army colonel.

"He made me pick up my belongings and I was sleeping in the infirmary for about a week until he decided what to do with me," he wrote.

Ulises began to "invent illnesses" in order to be sent to the hospital and get away from the typical homophobia in his barracks. "It was the moment that I understood that heteronormativity is never going to make concessions to difference because the only thing it owes is itself."

"The truth is that it spared me reading and participating in a history course in which I won some place and they gave us a tour of other units. The major considered me different when I returned, but with the same homophobia. Only now he wasn't a stranger who continued abusing his authority. It was he who previously held a repudiation rally in front of my classmates' parents, parents who I knew for my entire life and they did not believe what he said. A timid Ulises began a hard year and ended it as a faggot."

Raúl Soublett, a teacher and activist, remembers his coming out as a "stage of my life that was crucial, decisive, difficult but necessary to be able to live without fear."
"Telling my mom and dad that I liked men made me feel free, but at the same time I could not hide. I could not deny that I was very scared of the repercussions that it was going to bring," he said on Facebook.
Raúl had to go back into the closet a bit later. His family kept pressuring (him) and he inadvertently hid his sexual orientation again to protect himself.

"At the same time I was realizing that I didn't have a life. I was able to fight for this freedom that I wanted. I was facing and surviving those threats that obviously mounted. Bit by bit I stopped feeling afraid, ashamed. I didn't care very much about what people thought of me. All of this was a process in which I was able to accept myself, get to know myself, eliminate certain things that only replicated themselves for me to pretend who I wasn't."

"Aware of all the dangers and threats to our rights, I think that the world is going to change bit by bit and we are progressing towards this. It is my optimistic side that wants this to be true," concludes his post.

Other activists preferred to show themselves with their partners or with rainbow flags in pictures they posted on Facebook and Twitter. Adiel González Maimó and Yasmín Portales, members of the 11M Platform, one of the few organized independent LGBTI+ groups in Cuba that is currently active, did exactly that.

"Q de Cuir" magazine, a digital publication dedicated to the gay, lesbian, bisexual and transgender community, also published testimonies about the closet. It asked those who were interviewed to discuss "the most difficult coming out" and "the most unexpected coming out."
Tropicana, a trans woman, told "Q de Cuir" that she never needed to come out of the closet. "It was so noticeable to me, you saw it coming how I was going to be," she said.

"I lived with my grandparents, they were my life, they were my parents. The most painful part was the day that my grandparents took all of my things from me. I am talking about the 80s, when things were seen from a very different point of view and to be homosexual in that time was the worst.

Lisney Romero, a lesbian from Guantánamo, told "Q de Cuir" that she was afraid of her father's reaction, but her mother ultimately attacked her more.

"My mom, who had always had a bit of a more open mind, told me when she began to realize things that this was a stage, that I would outgrow it, that I had always had a boyfriend and that I was a 'filthy pig.' I then had the attitude of telling everybody that I was a lesbian."

Iracema Díaz from Ciego de Ávila in central Cuba told her "unexpected coming out."

"I was in the Guard Corps, I arrived with a very intense stomach ache, my mom accompanied me, I could barely speak, the guard's doctor immediately referred me to the gynecologist. They thought that it was an ectopic pregnancy, I assured them that was not the case, but I did not know how to explain that my last partner was a woman and not a man. The words did not come out, I started the sentence and I could not finish it."

"It was my mother who finally told the doctor, who was very surprised. There was silence because the doctor looked like they were in shock. They were very nervous and they smiled a lot! They were young, they looked at us as if they were doubting us and maybe they thought that it was a joke from the beginning. The only thing that was left was to ask, 'Seriously?'"
Pakistan's LGBTQ & intersex communities forge ahead
"Practicing construction of systems of protection for LGBTQ+ allied people requires a culturally sensitive & community-informed approach"
KARACHI – Pakistan is a country that is notorious for its human rights violations, and the LGBTQ and intersex community is one of the most vulnerable groups in the country. Despite the challenges, the community is fighting for their rights and slowly making progress.
Since homosexuality is illegal in Pakistan, the LGBTQ and intersex community is often forced into hiding. This makes it difficult to estimate the size of the community, but it is thought that there are tens of thousands of LGBTQ and intersex people living in Pakistan. Many of them live in wealthy areas of Karachi, the country's largest city, without fear, as do community members in similar parts of Pakistan.
The community, however, continues to face many challenges in Pakistan. They experience discrimination and violence both from individuals and the government.
In 2018, for example, the Pakistani government passed a law under Section 377 of the country's colonial-era penal code that made same-sex marriage punishable by up to 10 years in prison. Homosexuality remains criminalized in Pakistan.
In addition to the criminalization of LGBTQ and intersex Pakistanis, the community also continues to face discrimination and violence that family members often perpetuate.
Many LGBTQ and intersex people face verbal, emotional and even physical abuse from their families due to societal and religious pressures. This can lead to them dropping out of school or foregoing higher education altogether.
Discrimination in the workplace and education system forces many LGBTQ and intersex Pakistanis to remain in the closet, and those who are out often cannot find work or continue their education. Access to health care — including testing and treatment for sexually transmitted diseases and infection — is an ongoing challenge.
A law that permits transgender people to legally change the gender on their national ID cards and other official documents, allows them to vote and bans discrimination based on gender identity in employment, health care, education and on public transportation took effect last year. Pakistan's Supreme Court in 2009 ruled in favor of recognizing trans people as a third gender on identity cards. Discrimination against trans Pakistanis remains pervasive in spite of these advances.
Pakistan's LGBTQ and intersex rights organizations fight for change
Some of the country's LGBTQ and intersex advocacy groups organizations are based in Lahore, but most of them are in Karachi.
Pakistan's first gay rights organization was founded in Lahore in 1994. There are now more than 20 groups that are working to spread awareness and understanding about the LGBTQ and intersex community.
O, also known as O Collective, was founded in Lahore in March 2009 by activists dedicated to the protection of the rights of sexual minorities, specifically LGBTQ and intersex people. They are committed to the education and support of queer communities, sexual minorities, and their families and friends. O provides a safe space for the community to meet and discuss issues such as sexual health and legal rights.
The Naz Health Alliance is a public health NGO that works with the government and other stakeholders to provide technical assistance to public health programs, conduct research, provide capacity building, advocate for policy changes and social inclusion, and create awareness regarding the sexual health and human rights of MSM (men who have sex with men) and transgender communities.
The group also works towards building a healthy and inclusive society by addressing social exclusion faced by the MSM and transgender community. Qasim Iqbal founded the Naz Health Alliance in 2011.
Uzma Yaqood founded the Forum for Dignity Initiatives in 2013.
FDI is a research and advocacy organization that aims to improve the lives of sexual and gender minorities in Pakistan through education, health and other social services that are sensitive to their respective identities. The organization works to ensure women, young people and trans individuals are able to live their lives without fear.
Jannat Ali — who describes herself as an "artivist" — is the executive director of Track T, a trans rights organization that is based in Lahore.
Her organization in 2018 organized Pakistan's first-ever trans Pride parade that nearly 500 people attended. The country's first-ever Pride parade — which violence marred — took place in Karachi the year before.
Ali in March 2021 launched a program with episodes on Instagram and YouTube. She is the first openly trans person to host her own show in Pakistan.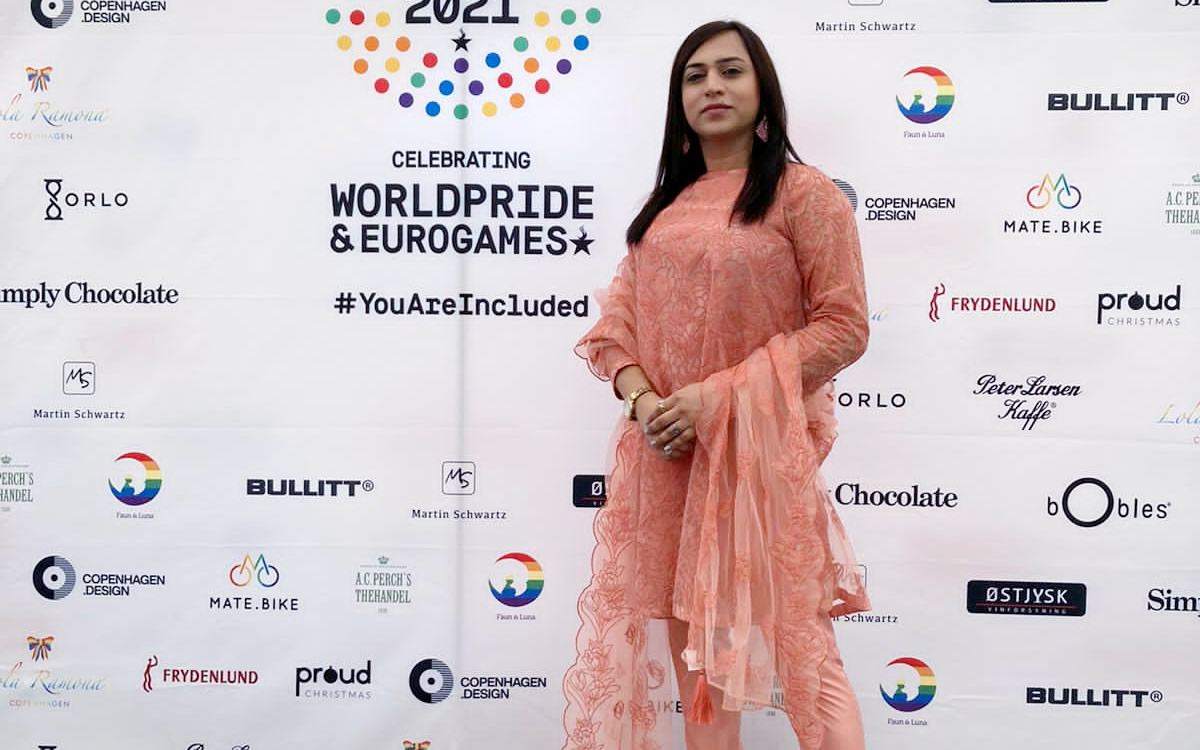 Hussain Zaidi is a recent Swarthmore College graduate who has worked tirelessly to ensure trans people can access public health care in Pakistan. Zaidi spoke with the Washington Blade about how Pakistani's view LGBTQ and intersex communities and what can be done to ensure their safety.
"LGBTQ+ communities are typically seen as communities adopting a Western framework for sexuality that is incongruent with the cultural norms within Pakistan," said Zaidi. "There is an indigenous culture in Pakistan where queerness and trans bodies can thrive, but our conception of this cultural praxis and way removed from global narratives of LGBTQ+ freedom and self-autonomy."
Zaidi added "labels for the LGBTQ+ community are considered illegitimate and propaganda arguing that Pakistani individuals on the queer/trans spectrum are coopting identities oriented towards Western frameworks and lenses."
"Even within communities that would be considered LGBTQ+, we see people rejecting the LGBTQ+ framework and instead arguing for the acceptance of local, indigenous praxis of transness and queerness," added Zaidi. "So overall the social landscape of LGBTQ+ rights is complex and intersectional, with the perception of the label differing based on what class, status, educational level and background the Pakistani acting as the perceiver comes from."
Zaidi said safety for LGBTQ and intersex Pakistanis "starts first by doing the work to understand how communities in Pakistan want to represent themselves in broader Pakistani culture."
"Practicing the construction of systems of protection for LGBTQ+ allied people requires a culturally sensitive and community-informed approach," said Zaidi. "Often foreign organizations providing aid and support expect programming to revolve around terminologies and ideas that are globally accessible and originated from/digestible by the West. Due to this, the important work of understanding how to support existing communities in establishing and advocating for their identities and rights goes ignored or under-prioritized."
"By understanding what existing communities want, a community-informed strategy to safely advocate for LGBTQ+ aligned people can be implemented that also doesn't put the community itself at risk in any way," added Zaidi. "There are not many organizations doing work of this nature, due to the level of public censorship and policing that is arranged by dissenting opponents to the LGBTQ+ framework. By guaranteeing basic systems of protection and safety, we can expect the number of people and organizations committed to supporting variant sexual and gender identities to increase."
U.S., German embassies support LGBTQ, intersex activists
The U.S. Embassy in Pakistan works to raise awareness and understanding of LGBTQ and intersex issues and people in the country.
It organizes community and educational events to build connections and support among LGBTQ and intersex Pakistanis and works to fight discrimination and oppression based on sexual orientation or gender identity. The embassy, which is located in Islamabad, the Pakistani capital, in 2011 hosted an LGBTQ and intersex event.
"Mission Pakistan works to strengthen and support the LGBTQI+ community," tweeted the embassy on May 17, which is the International Day Against Homophobia, Biphobia and Transphobia. "We strive every day to ensure the human rights of the LGBTQI+ community are respected and protected from oppression. We continue to press for full equality."
Mission Pakistan works to strengthen and support the LGBTQI+ community. We strive every day to ensure the human rights of the LGBTQI+ community are respected and protected from oppression. We continue to press for full equality. pic.twitter.com/MvbIt0J4xI

— U.S. Embassy Islamabad (@usembislamabad) May 17, 2022
The German Embassy in Karachi in 2021 also hosted an event for queer Pakistanis.
Vatican newspaper: Pope Francis meets with trans folk sheltered in church
L'Osservatore Romano noted that the pope previously met with some of the transgender residents sheltering in the church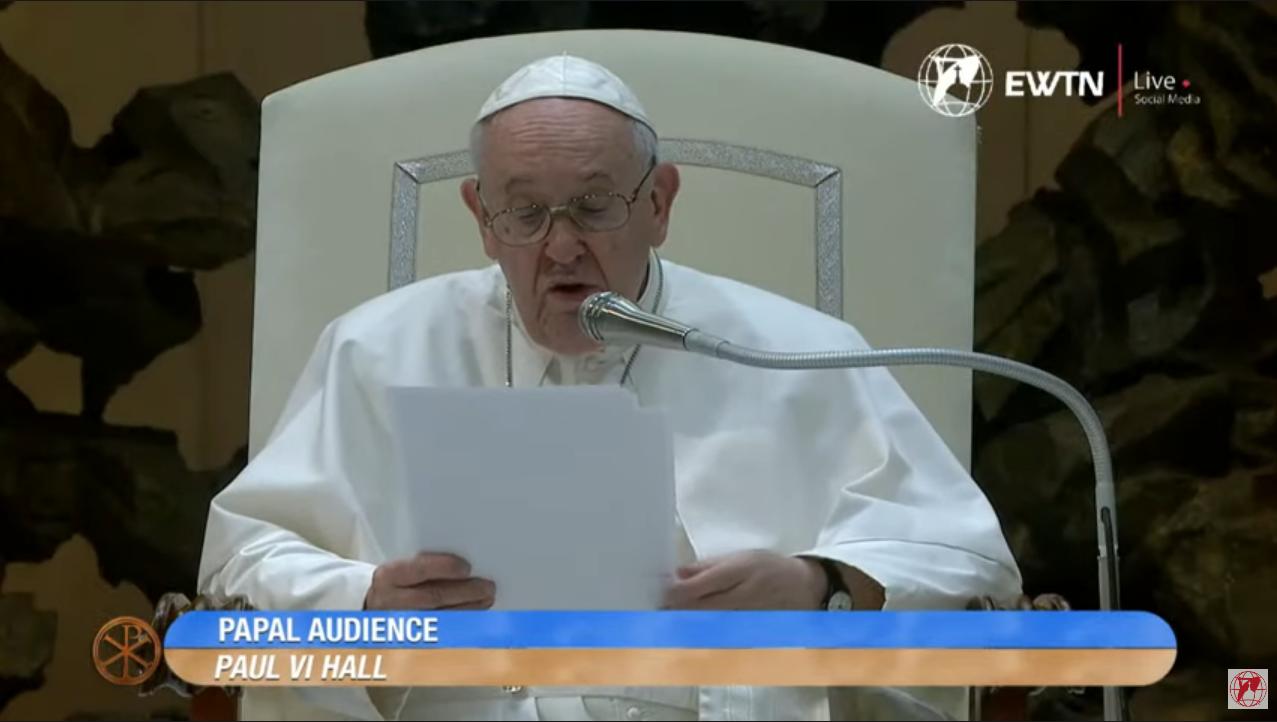 ROME – The Vatican's newspaper L'Osservatore Romano reported that during the Pope's weekly audience in St. Peter's Basilica on Wednesday, Pope Francis met with a fourth group of transgender people who are staying in a church on the outskirts of The Eternal City.
Sister Genevieve Jeanningros and the Rev. Andrea Conocchia told L'Osservatore Romano that this was the fourth papal audience since The Blessed Immaculate Virgin community in the Torvaianica neighborhood of the Roman suburbs opened its doors to transgender people during the coronavirus pandemic.
L'Osservatore Romano noted that the pope previously met with some of the transgender residents sheltering in the church on April 27, June 22 and Aug. 3. "No one should encounter injustice or be thrown away, everyone has dignity of being a child of God," the paper quoted Sister Jeanningros as saying.
Francis has earned praise from some members of the LBGTQ community for his outreach. When asked in 2013 about a purportedly gay priest, he replied, "Who am I to judge?" He has met individually and in groups with transgender people over the course of his pontificate the Associated Press reported Wednesday.
But he has strongly opposed "gender theory" and has not changed church teaching that holds that homosexual acts are "intrinsically disordered." In 2021, he allowed publication of a Vatican document asserting that the Catholic Church cannot bless same-sex unions since "God cannot bless sin," the AP noted.
Russian official confirms negotiations over WNBA star Brittney Griner 
Speaking publicly last week, Russian Foreign Minister Sergei Lavrov had confirmed that he was "ready to discuss" a potential deal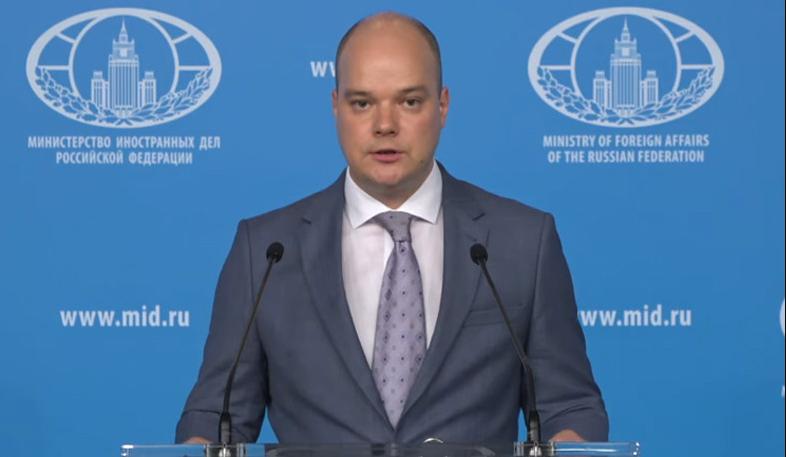 MOSCOW – Russian Foreign Ministry spokesman Ivan Nechayev told Russian reporters in a press briefing on Thursday, that negotiations are underway to release WNBA star Brittney Griner and former U.S. Marine Paul Whelan in a prisoner exchange.
Speaking publicly last week, Russian Foreign Minister Sergei Lavrov had confirmed that he was "ready to discuss" a potential deal, however, the comments today from his spokesperson were the first public acknowledgement that talks were ongoing.
According to Nechayev, the talks are happening within the parameters previously set for diplomatic communications between the two super-powers by Russian President Vladimir Putin and President Joe Biden.
"We proceed from the fact that the negotiations should take the interests of both sides into account," he stressed to reporters "We would recommend abandoning futile attempts to put pressure on us and we are calling on them to concentrate on practical work along the available channels. There is no other way," Nechayev added.
U.S. Secretary of State Antony Blinken had previously acknowledged the U.S. has offered Russia a deal to secure the release of Brittney Griner and Paul Whelan, another American citizen who is serving a 16-year prison sentence after his conviction for spying.
Nechayev had noted that the exchange of prisoners was one of the topics discussed in a telephone conversation between the Russian Foreign Minister and the U.S. Secretary of State in late July.
Although specific details have not been made public, U.S. officials had offered Moscow to exchange Russian businessman Viktor Bout, who is serving a prison term in the US for arms trafficking, for Griner, sentenced to jail for drugs trafficking, and Whelan, a former U.S. Marine and American businessman, convicted in Russia of spying.