October 13, 2020 at 8:24 am PDT | by Staff reports
Hispanicize Virtual Summit Celebrates LGBTQ+ Community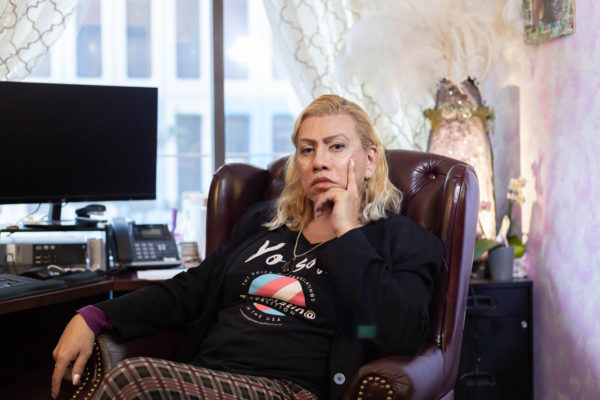 For the Latino community, Hispanic Heritage Month means daily celebrations, social media virtual events, networking, uniting and lifting each other up among countless other traditions. In what has been a interesting year for the community especially for those on the front lines of a global pandemic, this celebratory month which covers September 15-October 15, may just be what the doctor ordered. 
Hispanicize, the largest free virtual gathering of Latino influencers, content creators, entrepreneurs, celebrities and industry leaders is back with their biggest lineup, yet, this Thursday, October 15, to close out the month.
Building off of their successful Summer mini #UnidosTogether Summit, this week's virtual event will feature partnerships with corporations such as McDonalds, Neutrogena, Cadillac, Proctor and Gamble and AARP just to name a few as well organizations such as San Fernando Valley's – Somos Familia Valle and Podcasts – Locatora Radio and The Homo Homie Podcast.
This year's celebration will also give out a few coveted special recognition awards including one to Transgender Leader and Activist, Bamby Salcedo. "Hispanicize has always been inclusive of the Latino LGBTQ+ community in every facet of its programming and events and this includes the Transgender community who have on the front lines fighting for the entire community for decades. It is our pleasure to honor Bamby Salcedo from the Trans Latin@ Coalition with a special award this year for all of her contributions and leadership," said Hispanicize Summit Associate Producer and LGBTQ+ Community Member, Roman Navarrette.

While Salcedo will take home this special recognition award, she is not the only representative of the LGBTQ+ community taking place in Thursday's summit.Transgender Actor and Activist Laith Ashley De La Cruz will participate in the Influencer panel while LATV's The QAgenda co-hosts Victor Ramos and Enrique Sapene bring their individual expertise and knowledge with Ramos participating in the Afro-Latinidad panel and Sapene returning to co-host the all day extravaganza with his video podcast – Hispanicize Hangout cohost, Jessica Flores, an LGBTQ+ Ally in her own right. 

"It's during times like these that we are living in that we count on our own community and each other, explained Sapene. "It is an honor and a privilege to be back for the Hispanicize Virtual Summit which continues to grow at an exceptionally fast rate."

You can catch Sapene, Flores, Salcedo, Ashley De La Cruz, and Ramos as well as speakers and panelists such as Jessica Alba, John Leguizamo, Julian Castro, Melissa Fumero, Edward James Olmos, Mexican Gueys, Julissa Calderon, Oscar De La Hoya, Mario Lopez, and Cobra Kai's Xolo Marideuna, at the Hispanicize #UnidosTogether Virtual Summit by registering for free here: