Hispanicize Virtual Summit Celebrates LGBTQ+ Community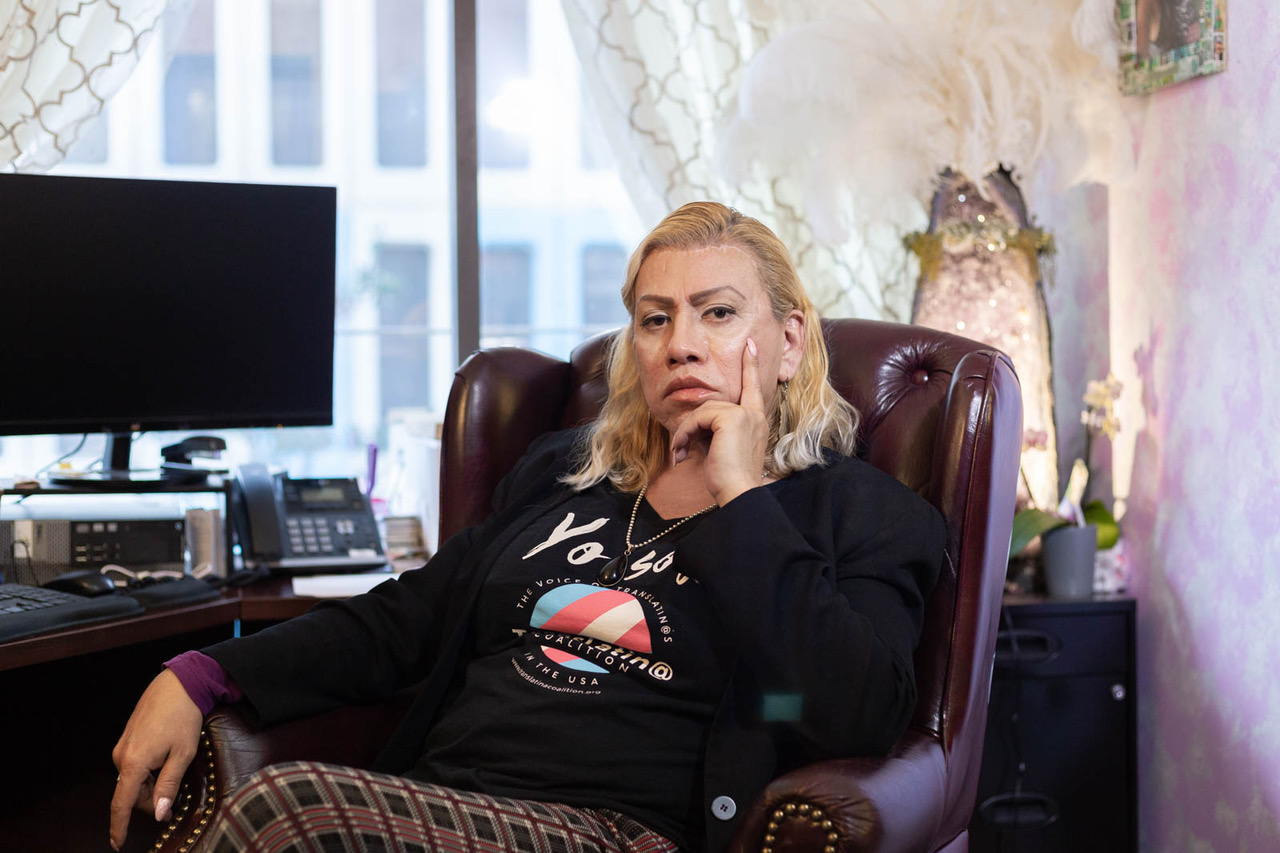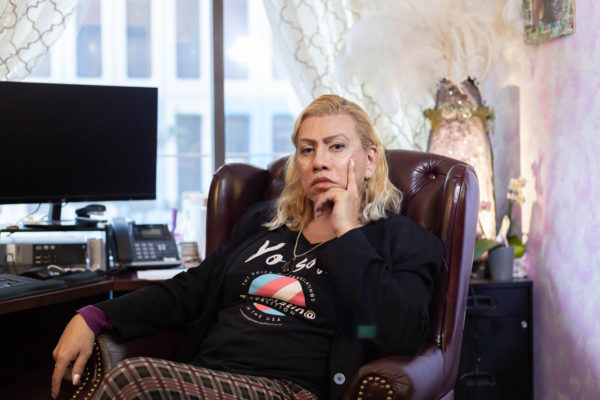 For the Latino community, Hispanic Heritage Month means daily celebrations, social media virtual events, networking, uniting and lifting each other up among countless other traditions. In what has been a interesting year for the community especially for those on the front lines of a global pandemic, this celebratory month which covers September 15-October 15, may just be what the doctor ordered. 
Hispanicize, the largest free virtual gathering of Latino influencers, content creators, entrepreneurs, celebrities and industry leaders is back with their biggest lineup, yet, this Thursday, October 15, to close out the month.
Building off of their successful Summer mini #UnidosTogether Summit, this week's virtual event will feature partnerships with corporations such as McDonalds, Neutrogena, Cadillac, Proctor and Gamble and AARP just to name a few as well organizations such as San Fernando Valley's – Somos Familia Valle and Podcasts – Locatora Radio and The Homo Homie Podcast.
This year's celebration will also give out a few coveted special recognition awards including one to Transgender Leader and Activist, Bamby Salcedo. "Hispanicize has always been inclusive of the Latino LGBTQ+ community in every facet of its programming and events and this includes the Transgender community who have on the front lines fighting for the entire community for decades. It is our pleasure to honor Bamby Salcedo from the Trans [email protected] Coalition with a special award this year for all of her contributions and leadership," said Hispanicize Summit Associate Producer and LGBTQ+ Community Member, Roman Navarrette.

While Salcedo will take home this special recognition award, she is not the only representative of the LGBTQ+ community taking place in Thursday's summit.Transgender Actor and Activist Laith Ashley De La Cruz will participate in the Influencer panel while LATV's The QAgenda co-hosts Victor Ramos and Enrique Sapene bring their individual expertise and knowledge with Ramos participating in the Afro-Latinidad panel and Sapene returning to co-host the all day extravaganza with his video podcast – Hispanicize Hangout cohost, Jessica Flores, an LGBTQ+ Ally in her own right. 

"It's during times like these that we are living in that we count on our own community and each other, explained Sapene. "It is an honor and a privilege to be back for the Hispanicize Virtual Summit which continues to grow at an exceptionally fast rate."

You can catch Sapene, Flores, Salcedo, Ashley De La Cruz, and Ramos as well as speakers and panelists such as Jessica Alba, John Leguizamo, Julian Castro, Melissa Fumero, Edward James Olmos, Mexican Gueys, Julissa Calderon, Oscar De La Hoya, Mario Lopez, and Cobra Kai's Xolo Marideuna, at the Hispanicize #UnidosTogether Virtual Summit by registering for free here: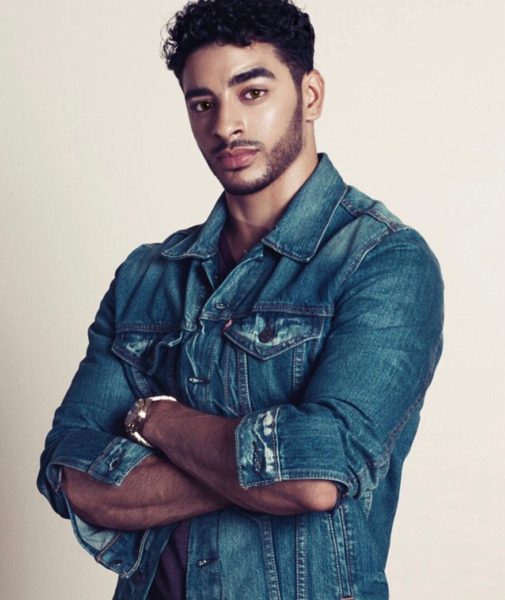 Video: A straight & a gay guy react to "That's what I want" by Lil Nas X
StanChris is a 20-something vlogger from the Northeastern U.S. who chronicles his life as a young everyday average gay guy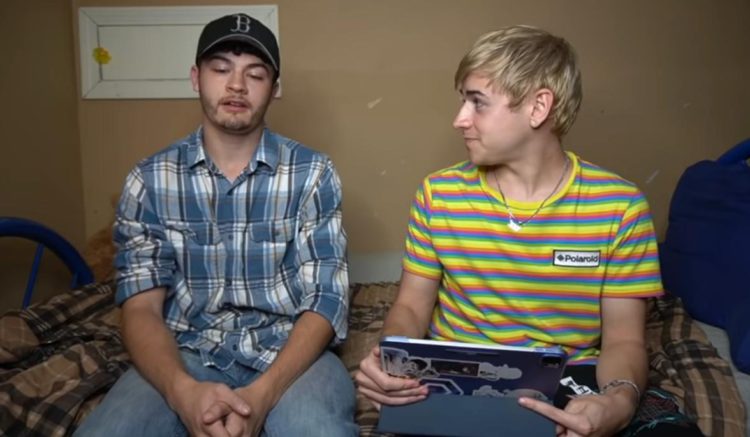 LOS ANGELES – The twenty-something StanChris, the Out YouTuber who has been building his audience on his channel by vlogging about the ordinary everyday experiences of his life as a young gay guy, is back with his straight friend and together they react to the brand new Lil Nas X's new music video THATS WHAT I WANT which was released on September 16, 2021.
WATCH:
Audra McDonald and Chita Rivera come to Gay Days Disneyland
During Gay Days thousands of LGBTQ+ Disney fans celebrate in Disneyland and Disney California Adventure in Anaheim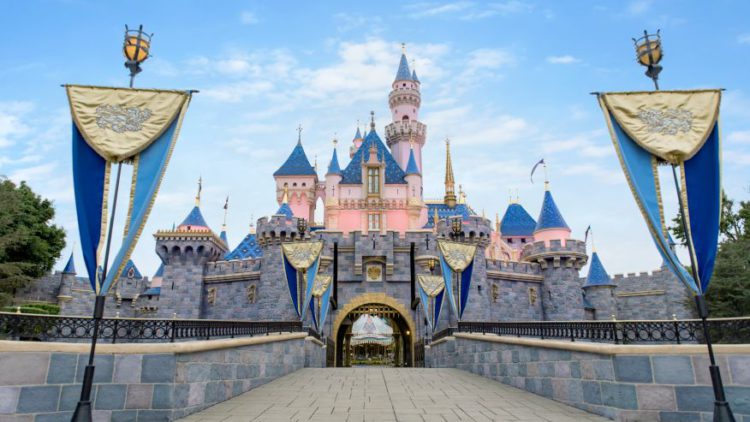 ANAHEIM- Broadway is back, and it's come to Anaheim. The legendary Audra McDonald and Chita Rivera, two absolute Titans of musical theatre, stopped by Disney's Grand Californian Hotel Friday night for two intimate back to back engagements for the crowds at the annual Gay Days Anaheim, or as it is more popularly known: Disneyland Gay Days. 
During Gay Days thousands of LGBTQ+ Disney fans celebrate in Disneyland and Disney California Adventure, with a weekend filled with scavenger hunts, meetups and parties. The park and the hotels almost feel like West Hollywood on a Friday night. The energy this year is especially lively, as Covid prevented last year's celebration. 
Gay Days began in 1998, attracting a crowd of 2,500 visitors. The weekend now pulls in over ten times that, with 30,000 visitors joining in on the magic in 2019. In a massive group photo outside Sleeping Beauty's castle, the entire group is decked out in the signature Gay Days red t-shirts – the 2019 edition featured a fabulous Star Wars Storm Trooper with the text "May the Fierce Be With You."
While the event is not officially sanctioned by Disney, it is supported by it. Disney Pride, as well as several other branches of the Disney empire, have joined in as sponsors for the weekend. It's also a favorite weekend for the Disneyland cast and staff.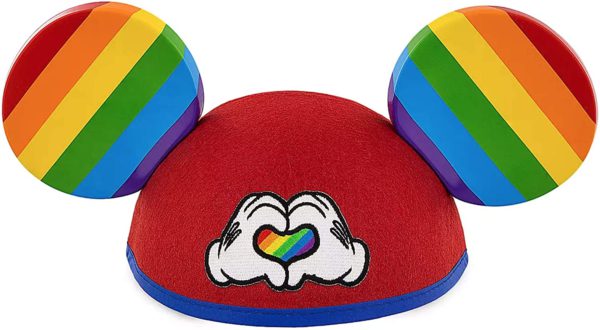 The schedule is simple: Friday is arrival day, Saturday is about Disneyland and Sunday is about California Adventure and the pool party. But Gay Days has got so much more than just a park visit: it now has Hollywood Bowl level-talent coming in for concerts. Kicking off the return to Disneyland this year is Audra McDonald and Chita Rivera.
The two stars headlined Broadway Night at the 23rd annual Gay Days, kicking off the weekend-long celebration which ran from September 17–19. Drag Race fan favorites Nina West, Jackie Cox and Jan Sport joined in the weekend's entertainments, with shows on Saturday and Sunday.
Friday night is buzzing. In the hotel lobby, Gay Days visitors are striking up conversations, getting to know each other, sharing stories about Gwen Verdon, Bob Fosse and that time they worked with Debbie Reynolds. Gay Days is definitely a great way to meet your Prince Charming.
Three-time Tony Award winner Chita Rivera began the evening with An Intimate Conversation With Chita Rivera featuring the Broadway legend in conversation with theatre historian Eddie Shapiro. She's a decorated performer with a score of firsts. She was the original Velma Kelly in Chicago, she was the original Anita in West Side Story, and she's the first Latino American to receive a Kennedy Center Honor.
When Rivera was called out on the stage she kicked her leg out high from behind the curtain, and then strutted her way to her chair. She's 88 years old, but has the bright energy, wit and sparkle of someone decades younger. With charm and humor she tells a captivated audience about that time she won the Presidential Medal of Freedom from Barack Obama, dancing with Dick Van Dyke and why she loves gay audiences – "they get it."
She looks back on her storied career with humble gratitude, unexpected for someone who has an award named after themselves (The Chita Rivera Awards for Dance and Choreography). When asked about a star studded concert she appeared in recognizing entertainment's greats she simply said "it's God's way of saying you're doing something right." Chita Rivera left the Disney audience spellbound. 
An hour later, Audra McDonald walked out on the same stage for a piano concert – with Chita Rivera in the front row! Audra is a record-breaking icon. She's a 6-time Tony winner, and has won at least one Tony in all four acting categories. But, like Chita, she is down to Earth, well-spoken and incredibly gracious. Between songs she peppers in stories about her daughter, playing Mother Superior in Sound of Music Live and Chita Rivera's influence.
Audra McDonald sings with a flawlessly smooth, often operatic quality. Standouts from her set include her cover of "Children will Listen" from Sondheim's Into the Woods and an eerie reimagining of the title track from "Cabaret", which she performed at The Met Gala by Anna Wintour's request. She also included a moving performance of the song "I'll be Here" from the lesser known musical Ordinary Days. The narrative of the song centers on a woman's relationship with her husband who dies in 9/11. In the capable hands of McDonald, the audience is moved to tears.
The evening is a shining example of the exceptional programming Gay Days has added to an already incredible weekend. The two live performances are signs that a pre-Covid world is slowly returning.
RuPaul's 11 Emmy awards ended up the only LGBTQ big wins
There were several other opportunities to make history for LGBTQ performers which the Academy of Television Arts & Sciences passed up on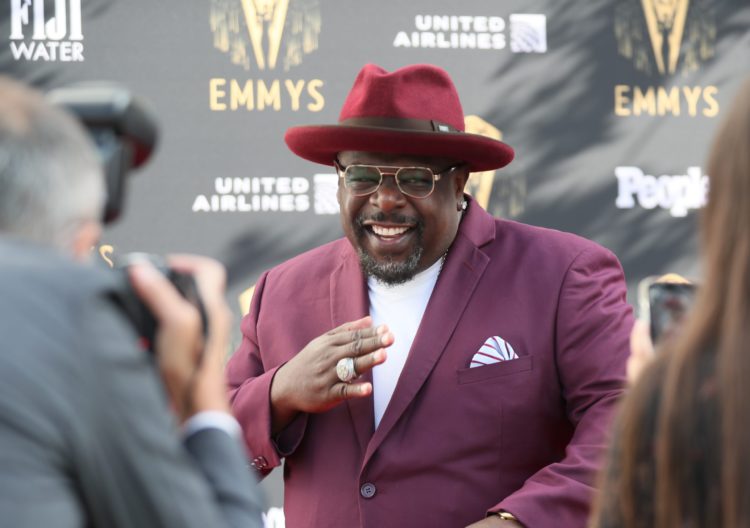 LOS ANGELES – While RuPaul celebrated a historic win at the Emmys, there were several other opportunities to make history for LGBTQ performers which the Academy of Television Arts & Sciences passed up on.
Fans were extremely disappointed to see Michaela Jaé Rodriguez not win for her mesmerizing role as Blanca, the HIV-positive mother of the drag ball, House of Evangelista, in FX's "Pose." The popular trans actress received the nomination for Best Actress in a Drama Series– making her the first trans thespian to ever be recognized.
In a tweet, actress, producer and activist Alexandra Grey noted; "I could've bet all the money in the world sis @MjRodriguez7 would win! Did you hear them cheering for her? But it's all good, that door is open! You did it!"
I could've bet all the money in the world sis @MjRodriguez7 would win! Did you hear them cheering for her? But it's all good, that door is open! You did it! 🤍 ✨

— Alexandra Grey (@1alexandragrey) September 20, 2021
"Pose" didn't win any awards at the Primetime Emmys for its final season, nor did Rodriguez's co-star, Billy Porter, who was nominated for the third time in the lead actor category.
It was also a missed opportunity for Bowen Yang, who was nominated for Outstanding Supporting Actor in a Comedy Series. The breakout "Saturday Night Live" comedian would have been the very first Chinese out male to win the award.
Other LGBTQ nominees who did not win include Hannah Einbinder and Carl Clemons-Hopkins in "Hacks," Jonathan Groff in the Disney+ movie musical of "Hamilton" and Samira Wiley in "The Handmaid's Tale."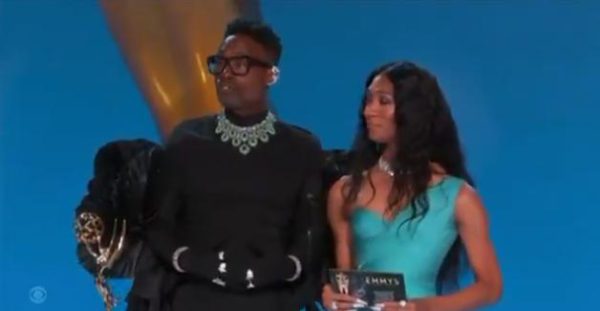 Michaela Jaé X Billy Porter presenting at the 73rd Primetime Emmys. #mjrodriguez #michaelajaé pic.twitter.com/M8lrctarPc

— TeamMichaelaJaé (@Teammichaelajae) September 20, 2021
A More Intimate Gathering
With Covid still prevalent throughout Hollywood, there were no large scale awards parties this year.
​"I am very thankful that some Emmy events are back but much more private and intimate," noted Rembrandt Flores, founder of the entertainment marketing/celebrity outreach company, Entertainment Fusion Group.
"Although many people in our industry are hurting because of the smaller scale and budgets, we still need to be safe, diligent and cautious. I know that we will go back to larger events in 2022 and the industry will thrive once again."
While Flores was happy to see so many LGBTQIA+ nominees this year, he hopes that the Television Academy continues acknowledging the community. "I know that this is truly important to so many young people who need to see us represented across all platforms. I pray this is not a trend but a way forward for the future."
Gay celebrity interior designer Josh Johnson, who also runs Invision Church in West Hollywood, was equally grateful that the Emmys were in person.
 "This is my biggest event, designing the Giving Suite for the Emmy Foundation. I have collaborated with them for the past eight years. It has been challenging for anyone in the Hollywood events industry to deal with the loss of work."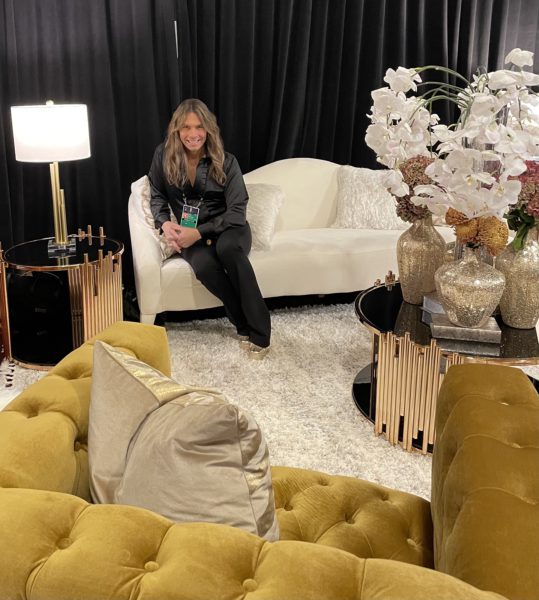 Johnson had a lengthy conversation with Rodriguez in the Giving Suite. "I thanked her for the work she was doing with the lgbtq community and she said 'we have to stick together and continue the fight for inclusivity in Hollywood."
An In Person Red Carpet
Trans fashion designer Leon Wu was thrilled to see more non binary looks on the Emmys red carpet.
"I like Bowen Yang's simple double breasted two-button tuxedo. The pattern is cut for an androgynous look and leaves room to really focus on the silver platform heels. Perfect for the red carpet."
He continued: "And Carl Clemons-Hopkins wearing Christian Siriano was fantastic. Also, Billy Porter looked inventive and yet tasteful as usual, wearing bird wings and luxurious neckwear that only he could pull off. Fashion truly has to fit the persona for it to be worn well."
Wu thought Rodriguez's dress, was a highlight out of all the Emmy nominees. "This was one of our favorites, as always. The outfit has a strong soul with a soft and elegant slip leg, matching her personality and style."
Gay celebrity stylist Antonio Soto also loved Rodriguez' dress, noting that she looked "beautiful" in her strapless gown. "A beautiful trans woman commanding the red carpet being exactly who she wants to be is amazing to watch!"
Soto added: "The Emmys red carpet was giving us diversity, flair and fun! Color is in full effect for all genders and the suiting came in a variety of cuts, textures, and fabrics. Best dressed in my opinion were Michaela Coel, Issa Raye, Angela Bassett, Tracee Ellis Ross, Cynthia Erivo and Anya Taylor-Joy, Jason Sudeikis, Cedric the Entertainer and Trevor Noah. A classic tux look with a great fit is always correct Dan Levy looked electric in his blue ensemble while Cedric the Entertainer gave us Shades of Cool. Gay or straight, when you know you know."
White Actors Sweep the 2021 Emmy Awards
The other factor that stood out Sunday at the 73rd annual awards was that outside of drag icon RuPaul and his wins and despite nearly 44 percent of the acting nominees being from the global majority, those performers were shut out.
The Hollywood Reporter observed in its headline after the show with the notation; #EmmysSoWhite.
The Reporter wrote: "[…] because very few Black people — or people of color in general — won at the 73rd Primetime Emmy Awards. Although performers from the global majority comprised 44 percent of acting nominees heading into Sunday night, white actors ultimately swept all 12 lead and supporting races across the comedy, drama and limited series categories."
EmmysSoWhite: White Actors Sweep the 2021 Emmy Awards https://t.co/vSdOft7uVg

— The Hollywood Reporter (@THR) September 20, 2021