Kipenzi Chidinma built a luxury brand and found fortitude amid pandemic
From Tragedy To Triumph
As much as grief can tear up our soul, it can also create pure magic. Such was the case for American born, Bahamian and Turks and Caicos islander  accessory designer Kipenzi Chidinma. Her line, LINĒIJ™, became a great source of comfort for her, soon after the passing of her mama, Hurumia in December of 2019. "My mama was always such a support in my life," she said wistfully. I truly feel blessed–mom was so nurturing toward me."
Kipenzi had been working hard on her range of luxury sustainably sourced attaché/laptop cases, portfolios, backpacks, weekender bags, and unisex branded items, often asking her mama for guidance. Facing the loss of her mother and creative muse – Kipenzi had to dig deep to continue the work she started despite her loss. "My creativity is so much a part of my connection with my mama," she acknowledged. "For weeks after her passing last year, I couldn't do anything but cry. I felt very lost, like a huge piece of me is missing. It's like having your universe turned upside down, ripped out and then bleached."
She continued: "But I knew that I had to keep working and creating."
How did you decide on the name "LINĒIJ™" and to start your business? 
LINĒIJ™ was born when my lifelong dream and necessity met opportunity. I studied abroad in Turkey for my M.B.A. program and crossed paths with countless amazing people. I began a friendship with a local business owner [Rezal Koç] who offered his assistance once I was ready to start my business. When I returned home, my Mama was diagnosed with Huntington's Disease; which is like having Alzheimer's, Parkinson's disease, and ALS all together – I knew that I would need to work independently to care for her.  I quit my job, borrowed from my savings, and reached out to my Turkish contacts to start my company. During this whole crazy process my Mama was by my side. 
Kipenzi lovingly describes her loving mom as "always" being very fashion forward, creative, nurturing, and dancing to her own tune.
Has COVID-19 impacted your business, and if so how?
"We really took a hard hit in the beginning, of the pandemic because it was right at the beginning of trade show season. COVID-19 caused me to not be able to attend trade shows in person, and be separated from my amazing team in Istanbul." she stated. "But it's also been good in some respects. I always planned on expanding my business, but the pandemic made me do it sooner than planned. "Of course! As an African-American woman and emerging designer being seen is important. We launched our luxury executive and branded unisex division. While this wasn't a division I planned on launching right now. It allowed me to not lay anyone off."
Over the past few months there have been several protests here and abroad. How have you addressed this?
It was very stressful to see our country and the world in so much pain. When you lead a diverse team like mine – some of whom identify as being People of Color, and or part of the LGBTQ+ communities. Being vulnerable and empathetic is imperative. I provided a safe place for the team to vent, and recharge away from work when they needed. This time also allowed me to see who companies and people are. 
She added: "Unfortunately I have had to part ways with a few suppliers and clients, because their views didn't align with ours especially when it came to topics on systemic racism, gender, equality and but I am okay with that. It wasn't easy, but I firmly believe that not all money is good money – so not all money is good for me.". 
When she is not building her business, Kipenzi works tirelessly to raise awareness about Huntington's Disease (HD) – which is a degenerative genetic disorder, described as having ALS, Parkinson's, and Alzheimer's diseases all at once. Kipenzi volunteers with the Huntington's Disease Society of America, Los Angeles www.hdsa.org (HD), where she serves on the board, and has designed a collection for HDSA to raise funds to find a cure and support the various needs of the HD community. 
Why support Huntington's Disease?
"HD is close to me because it affects my family. My Mama, Auntie, and Grandpa have passed from complications related to HD. I'm on a mission to be the last generation affected by this disease. The only way to do so is to raise funds for research, offer IVF grants to those who may be affected, and still want a family." My hope is that throughout my journey – I inspire all I encounter to…Love deeply. Travel often.
Live luxuriously.
Avelo Airlines takes off
Avelo Airlines is the longtime work of seasoned airline executive Andrew Levy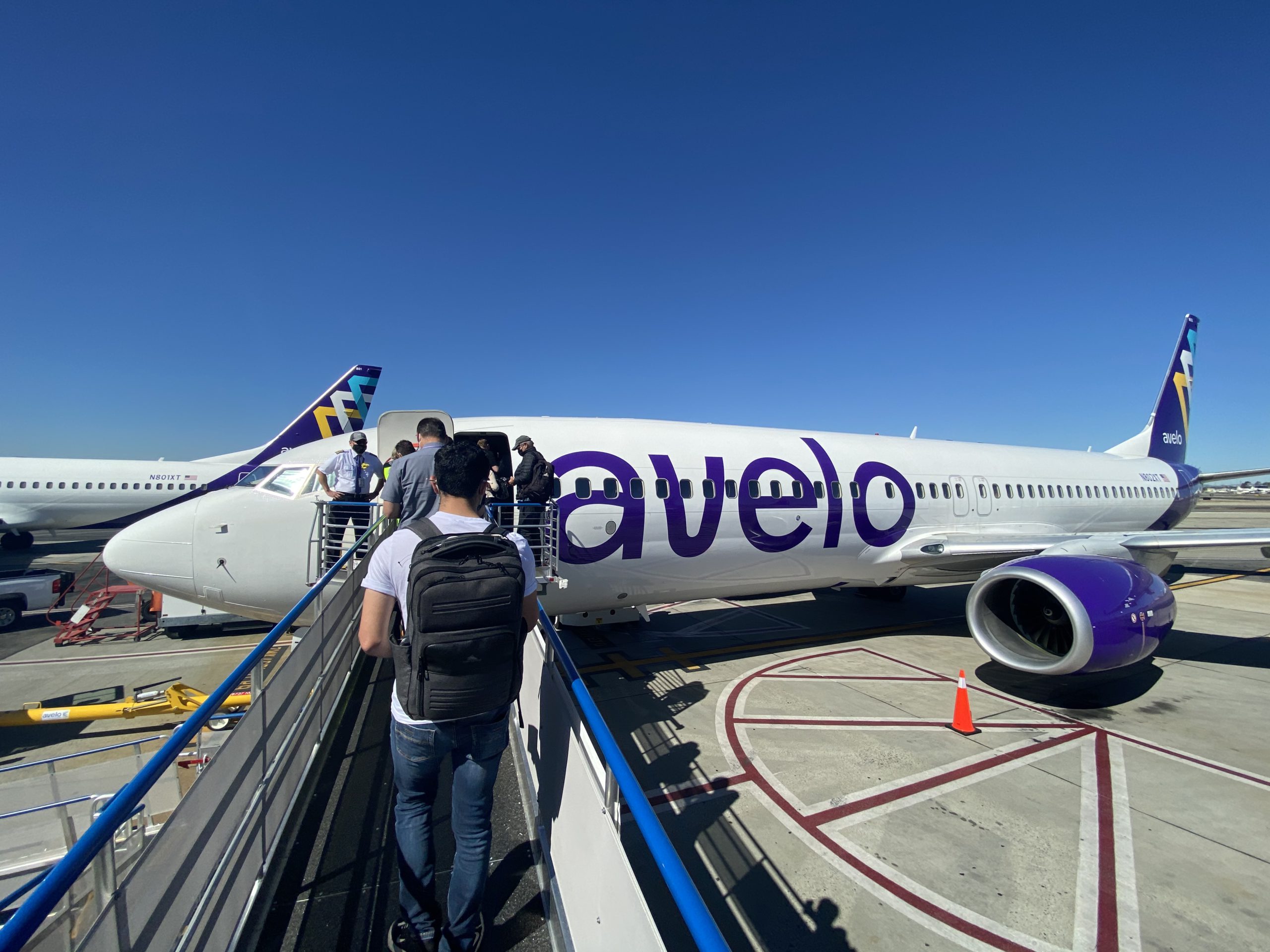 BURBANK – Avelo Airlines is cleared and ready for take off. For the first time in 15 years, a new regional American airline is taking its inaugural flight.
Based out of Burbank, and flying to 11 local airports, Avelo is here to take travelers to national parks, wine regions and cultural hubs including Sonoma County, Salt Lake City, Phoenix and Yellowstone.
But the standout element of the new airline might be ridiculously low ticket prices, with the starting cost for a ticket only $19. Avelo is the country's hot new ultra-low-cost-carrier.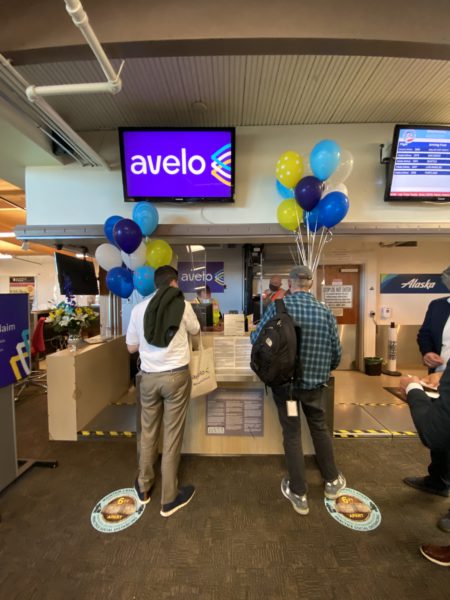 On the morning of Wednesday, April 28th, Avelo lifted off for its very first flight to Sonoma County Airport. It was a well-picked hub, selected to showcase the best of Northern California: lush green landscapes and expertly made wine.
Avelo Airlines is the longtime work of seasoned airline executive Andrew Levy, whose resume includes CFO of United Airlines and co-founder and president of Allegiant Air. Put together, CEO Andrew Levy and his team have over 200 years of airline experience.
In his speech at the ribbon cutting, Levy said "Avelo's purpose is to inspire travel. Today we begin the process to make [traveling] easy, convenient and affordable." He also described the company as having a "soul of service", highlighting customer care as Avelo's backbone.
The upbeat flight staff was decked out in colorful boutonnieres as they welcomed executives, investors, press, and airplane nerds onto the plane.
The mood was celebratory throughout the flight, with speeches and toasts from Levy and his colleagues all commemorating the project, almost decades in the making.
Throughout the many years of development almost every detail about the new company has been kept tightly under wraps. Executives beamed and shook hands in congratulations, while airplane bloggers reveled in the new details – examining tray tables, leg room and how the seats recline.
Burbank Airport holds an almost cult status in both Los Angeles and in the airline industry. It's small, uncrowded and laid back, while most big city airports can be described as anxiety inducing with lines to rival Disneyland.
At Burbank passengers can get through security in 15 minutes, often less. As a company, Avelo's personality seems to match that of Burbank – it seeks to make air travel an easygoing commodity, and do it all at affordable prices.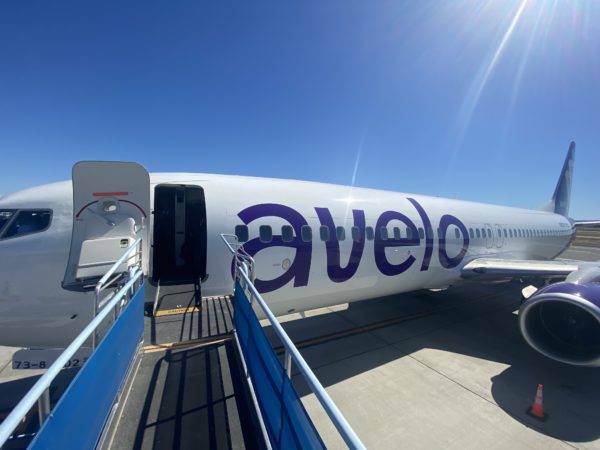 LA's comeback, a lesbian community leader has a starring role
There's a sense of relief and excitement as LA starts to reopen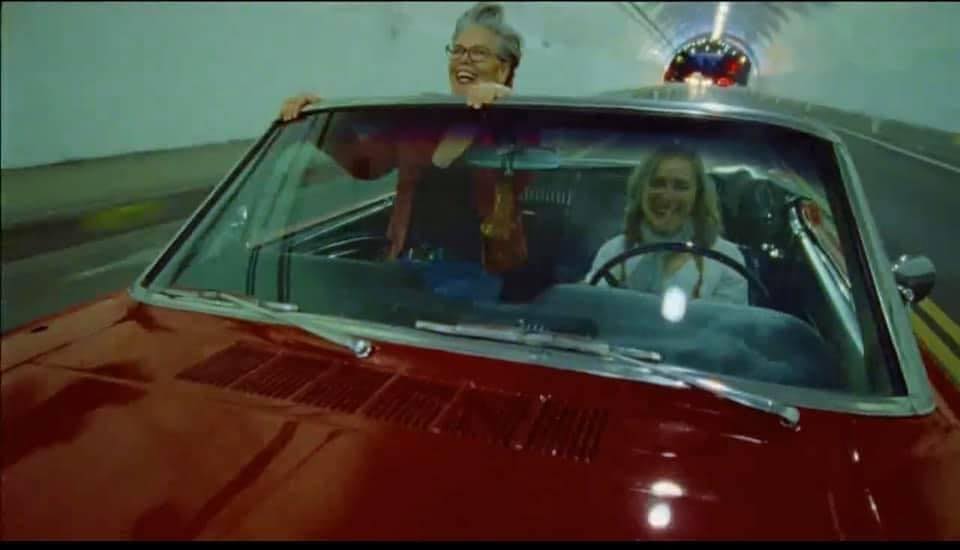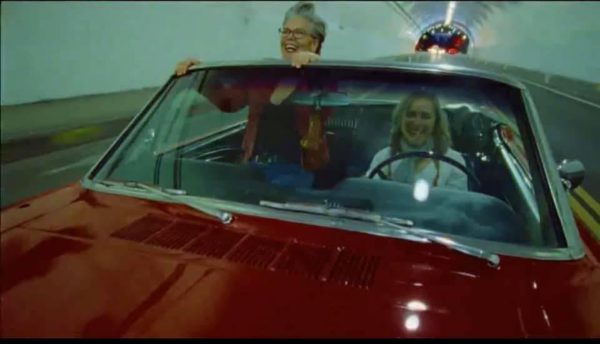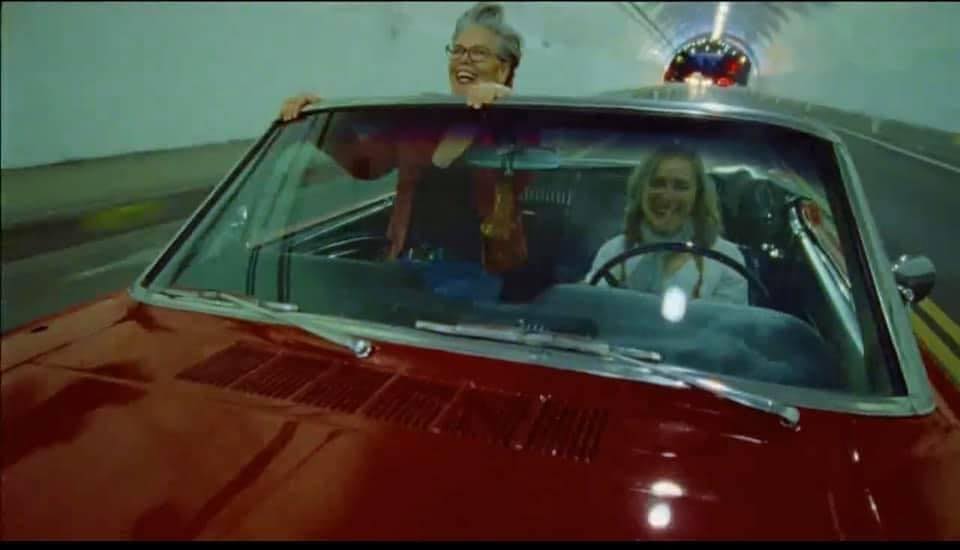 LOS ANGELES – Nearly thirteen long months have passed since the coronavirus pandemic first gripped the greater Los Angeles region as well as the rest of the Golden State.
However, now with the Los Angeles County Department of Public Health reporting that its Health Metrics data continues to reflect reduced transmission of COVID-19 in the County and test positivity remains at the lowest levels of the pandemic- coupled with 53% of the population getting vaccinated, there's a sense of relief and excitement as LA starts to reopen.
Having a role in that reopening literally is Madonna Cacciatore and her spouse Robin McWilliams who are part of an ensemble cast in the recently released Discover Los Angeles dot com television commercial celebrating the sights, sounds, places, and destinations in LA.
Cacciatore, a transplant from the Lone Star State of Texas, in addition to being an actor is also Vice President of the Board of Directors at L-Project Los Angeles, the former Executive Director at Christopher Street West/LA Pride, and the former Director of Special Events at Los Angeles LGBT Center.
McWilliams is the owner and CEO of MadCatch Entertainment, a management company representing some of the most amazing theatrically trained actors, singers and writers in the Los Angeles, and NY area.
WATCH:
Come Together in the alley at Abbey Road right now
A little taste of Europe can be found in the alleyway near The Abbey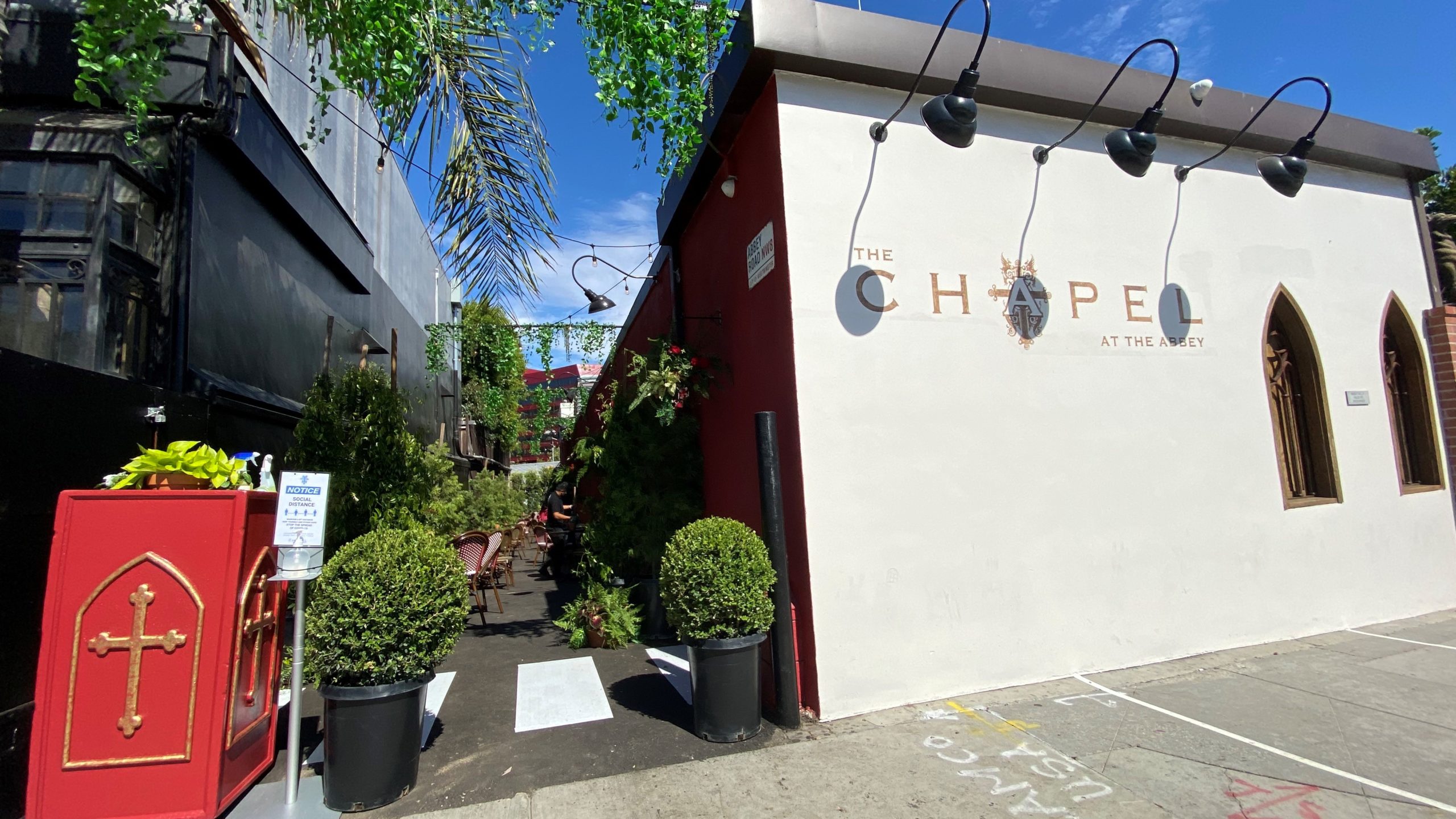 In the middle of a global pandemic, almost every business on earth has had to find a way to reinvent itself with protecting patrons and preserving revenue stream top of mind. That requires resourcefulness and flair.
David Cooley, one of the most resourceful business minds in West Hollywood is leading the charge as owner of The Abbey Food & Bar. He's been busy during the pandemic, reinventing his businesses and putting the final touches on Botega Louie.
And now, as if out of nowhere, a creative flourish….
West Hollywood's most famous gay bar has added to its offerings, taking over an alleyway located between Pump and The Chapel and offering a European twist on outside dining.
Alleyway dining is a feature of most European cities as are entire outdoor dining streets, an idea currently being entertained by some entrepreneurs as West Hollywood is forced to reinvent itself; two popular gay bars having closed and other's rumored to be facing a similar fate.
Reinvention is why Cooley is calling it "Abbey Road," a mixed homage to West Hollywood's The Abbey and London's famed recording district street made famous by the Beatle's final album of the same name.
"Outdoor dining has been part of The Abbey since I first opened in 1991 but now it's the only option for restaurants," said David Cooley, Founder and Owner of The Abbey, The Chapel and Within. "The City of West Hollywood, West Hollywood Chamber of Commerce and Alcohol Beverage Control have been such great partners, coming up with ways to help small businesses survive and adapt by using the sidewalks and alleyways to keep our businesses open. With their help and leadership, we can continue to offer our guests The Abbey experience we've all grown to love in an exciting new way."
Abbey Road offers diners an outdoor oasis featuring a nod to the famous white striped Abbey Road crosswalk, adorned with hanging gardens, planters and greenery, and plenty of natural lighting in a Euro-centric bistro café setting.
Guests can expect to find all of their favorite Abbey menu items like the Abbey Nachos and Chick for Gay Sandwich, accompanied by an all new seasonal menu and The Abbey's classic library of over 200+ specialty cocktails, plus mocktails, craft beers and wines.
Abbey Road is designed by Chad Waterhouse of world-famous Waterhouse Designs, who also designed Within, the elevated high-end lounge at The Abbey.
Abbey Road is located at 696 N. Robertson Blvd, West Hollywood, CA 90069, directly adjacent to The Abbey Food and Bar at 692 N. Robertson Blvd., West Hollywood, California, 90069. For more details on Abbey Road, The Abbey Food & Bar, Within or The Chapel at The Abbey, visit www.theabbeyweho.com for