Perez Hilton seeks forgiveness
New biography chronicles shift from gossip to fatherhood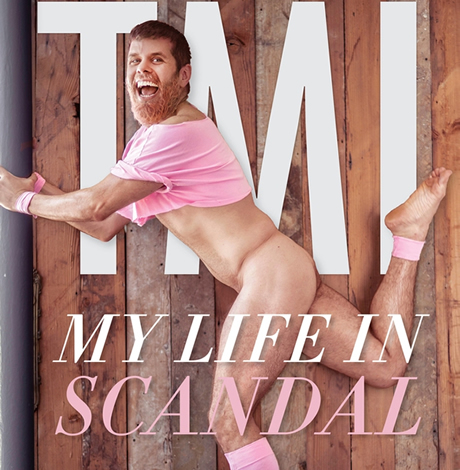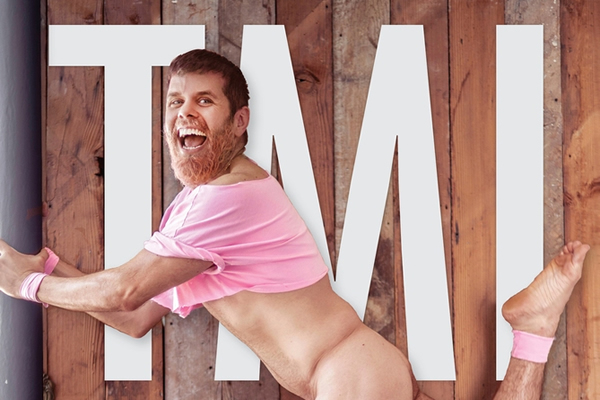 'TMI: My Life in Scandal'
By Perez Hilton
c.2020, Chicago Review Press
$26.99/229 pages
You're allowed to change your mind.
You grow, get a few experiences under your belt, and things might look a bit different. You can have a change of heart then, and pivot your life in a different direction. You can take do-overs and take-backs, but carefully. And as in the new book "TMI" by Perez Hilton (with Leif Eriksson and Martin Svensson), you can ask for forgiveness, too.
If you knew Mario Armando Lavandiera Jr. when he was a child, you'd be surprised at the man he is today. He says he had a good childhood but he was a "different" kid then, and was often bullied: among other indignities, his classmates called him "the Fat Kid" because he loved to eat.
That last part hasn't changed. What has is that Lavandiera is now thinner, famous, and known by a nicer name: Perez Hilton. And no, if you're wondering, Paris Hilton "never bothered" to sue him over the lookalike name, "though she definitely could have."
This transformation didn't happen overnight.
By the time he moved to New York to attend college, Hilton knew for sure that he was gay; while there, he gained friends, a pile of debt, and a mitt full of credit cards. Down but not out, he started a series of jobs and launched a series of websites that both spanned time in New York and L.A., and that got him into trouble in one way or another. Then a photogra-friend leaked a few celeb pictures his way, Perez posted them on his website, and he was famous, literally overnight.
And that was good – for a while. Hilton partied near-constantly, busted into celebrity events, became "wifey" with Gaga, clubbed with Jessica Simpson, and hung with Paris Hilton. And then he made a video for a national cause that caused him to see the hurt he'd left.
Could it be that the infamous author and gossip blogger Perez Hilton has softened?
Yes, mostly. There's a whole lot less venom inside "TMI" than you might expect from Hilton, but fans won't be entirely bereft. There's still a little spark of gossip here, names dropped, and stories propped up and left on the roadside for embarrassment or for examination. Those are accompanied in this memoir by a glint-in-his-eye tone, and the sneakiest of snark hidden here and there, but that's often tendered by tenderness.
The surprise – or the shock, depending on your level of fandom – is that Hilton apologizes to several people he feels he hurt; and he expresses a degree of regret for having lost good, close friends because he reported gossip about them despite the friendship. It's contrition that feels like it came from a battered schoolyard bully, only genuine.
Hilton is a father now and he writes with unabashed love for his kids, from a refreshing, seemingly happier place in his life. "TMI" still includes plenty of Hiltonized Too Much Information, some snickers, and a hint of tattle-tale, but if you've never been much of a fan, here's a chance to change your mind.
A Prince of Porn lays out the bare naked truth
But before there was a book, there was a creation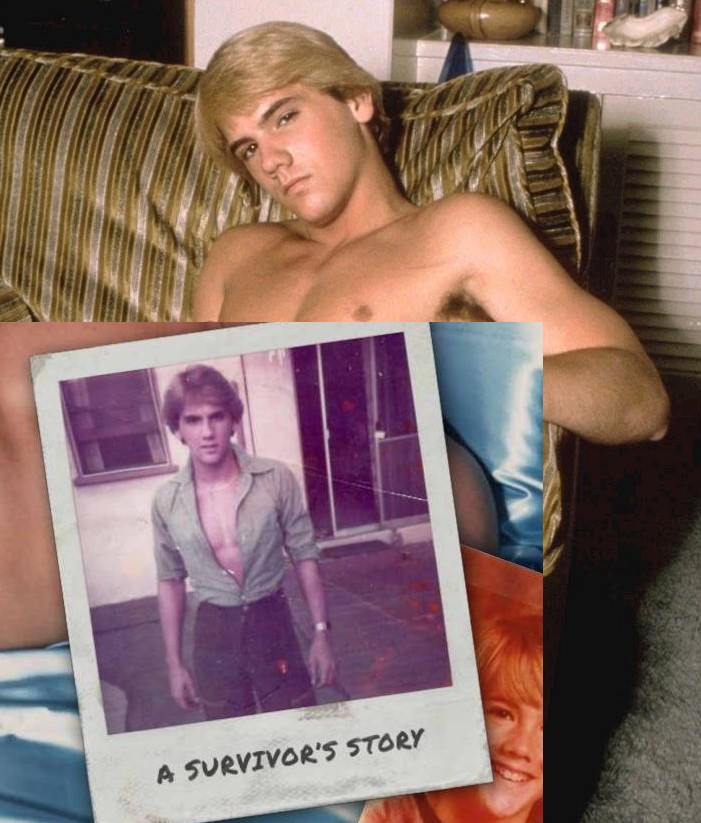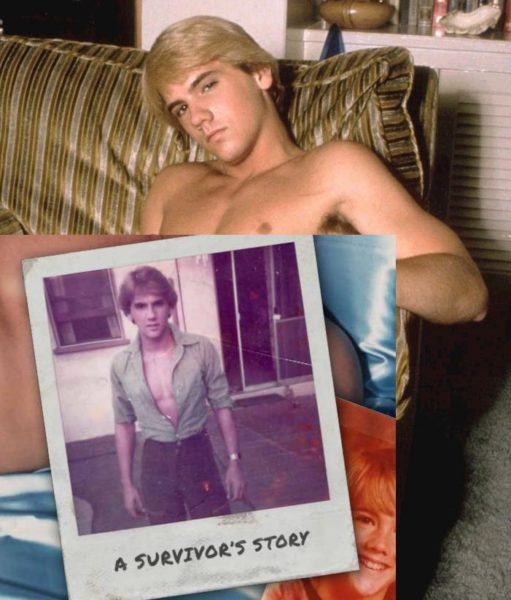 LOS ANGELES – Shawn Mayotte was one of the most beautiful golden boys of 80's porn. The fact that his alter-ego, his real-life self, named Doug Probst lived to write a book in 2021, is at the least, astounding, if not down-right miraculous.
Write one, he did. Mayotte: The Musings of a Narcissist, A Survivor's Story is now in print.
Mayotte the book is as multi-dimensional as the man who wrote it. It is sexually explicit and unvarnished. It, to coin the modern vernacular "spills the T". Shawn Mayotte spun his popular porn exposure into a high-class escort service and in the book…. He names names.
He describes clients ranging from "Brady dad" Robert Reed who was shy, closeted and willing to pay big to keep his sexual orientation secret quiet. To the kind Alan Carr, and the fatherly Michael Filerman, the Knotts Landing and Falcon's crest producer. Shawn Mayotte was a regular for actor Dack Rambo as well. About him, Doug states emphatically, "It became more than just sex, I really loved him."
Doug became so bold in his Shawn Mayotte persona, that he barged into David Geffen's office and demanded to see him. As he describes in the book, the ploy worked. David became an escort client, helped Doug score some music connections and spilled his own "T" on Elton John, John Lennon and others.
Doug's story is much more complicated than Shawn's however. Shawn's brash and uninhibited sexuality was forged by one of the most brutal and abusive childhoods imaginable.
Doug Probst was born to two people who had no right to ever be parents. His father was an angry tyrant who regularly raped his daughter, Doug's sister. He beat Doug unmercifully and without provocation.
Doug's mother was a sick alcoholic who could not be bothered with Doug or the domestic world around them. When Doug and his sister begged her to save them from her husband's rapist and psychotic behavior, she refused to believe them. Her disbelief continued until she herself walked in on a rape in progress.
She ended up putting Doug in a Catholic boy's home for his own protection. Protection, was the last thing he ever found there. During the day he, who was blond with deep brown eyes and beautiful, was beaten and taunted by the thugs who were his classmates. At night, the same bullies forced him, still a young teen, to perform sex acts on them. The Catholic officials that ran the school were no better – several of them raped him.
Doug was soon on the streets, but he went there not as a victim, but owning his sexual power. He owned the fact that men wanted him… and he would no longer allow them to just take on demand. If they wanted him, they were going to have to pay. He created Shawn Mayotte, and started to exercise his own super power… seduction.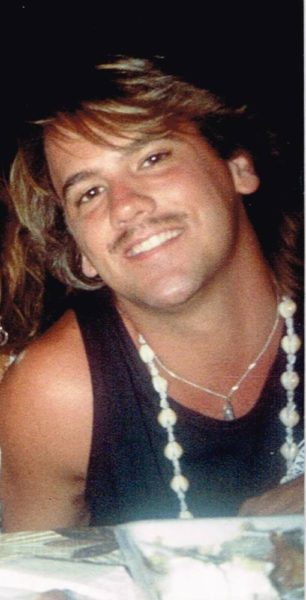 Shawn Mayotte, his centerfolds, his porn movies… defined Doug for years, as Doug forged a real and solid music career in the background.
Doug's biggest paradigm shift, the one that allowed Shawn Mayotte to no longer be his definition or his truth, came at the birth of his son, Joshua. It was the first time that Doug knew true love, unconditional love. It also shook loose an inner core belief… that his parents' monstrous behavior was due to something in him. That they were exhibiting normal "love" and that there had been something inherently wrong with him.
Now, being a parent, he knew that was not true. He knew what parental love felt like because it was coming through him to his new baby boy. He now knew that his parents weren't "normal", they were completely fucked up.
Seduction as a super power is to have a desired effect on another person, to change them. Just because Doug had lost interest in being Shawn, did not take his super power away. Instead he focused it on righting wrongs, and defending people who were hurt – particularly those who were devastated by AIDS and the porn industry itself.
Many of us who lost countless friends to AIDS think of them that way… countless. Not for Doug Probst. He kept count. In the book, he talks about the many people he lost, and he will tell you the exact number death they represented. He sings out tributes to specific friends, ones who publicly gave their sexuality and ultimately died for it. He describes a tender evening of soft lovemaking with Doug Cooper who was known in porn as Tim Kramer. He eulogizes porn star Jon King, who he begged to protect himself, but in the end wasted away tragically. He tributes the beautiful Kurt Higgins (Jim Rideout) who was stricken with AIDS but died from a drug overdose.
Doug Probst has many people with whom he could be angry. His monstrous parents, his pedophile rapist Priests, the many men who used him as an beautiful toy, a Republican dominated society who let our whole community die as they ridiculed us … but for all them, he only seems to show compassionate understanding. He saves his anger for the powerful men who controlled it all. One was Cardinal Roger Mahoney.
"I spoke to Cardinal Roger Mahony to make him aware of the pain he caused all of us child sexual assault victims. He was the most hollow, detached man I'd ever met outside of my own father," Doug told me. "I was speaking for the 508 victims in our lawsuit against the LA County Archdiocese after 5 years of him fighting us. Many of the victims were in prison or had been seroconverted to HIV at ten years old by priests; their whole lives and ability to earn a living had been destroyed by Catholic Bishops, Messrs., Priests, Brothers, etc. As I was telling Mahony about being raped by his priests, Judge McCoy was crying, our Attorneys were crying, I was crying, but Mahony was unmoved."
As confrontational as Doug was with Mahoney, there was one other who seem to bring up more deep felt wrath… the king of gay porn himself, William Higgins.
"William Higgins started gay films when nobody thought about it and how big they could become. I give him credit for that. But everybody's complicated. On the one hand, he was a trail blazer, there's no doubt. Sometimes trail blazers, they have a vision, and they don't give a shit who they hurt," Doug stated. "Bill Higgins used my friends. All those early guys that we saw in his films. They were friends of mine. He didn't give a shit about making kids not use a condom. My friends, who died as a result of him telling them that they couldn't, that he wasn't going to allow them to work if they did. It was at a time when he knew damn well that you had to wear a condom or you were going to die. I don't really have mixed feelings towards him anymore. I hate him. I HATE him. I mean, I really consider him a murderer."
So Doug Probst wrote a book, and I could not put it down. Neither will you.
But before there was a book, there was a creation: Doug created Shawn Mayotte. You may have seen him. You may have seen him on magazines or in videos. You may have seen him erect, sexual and alluring.
But until you read Mayotte: The Musings of a Narcissist, A Survivor's Story , you won't have seen him truly naked at all.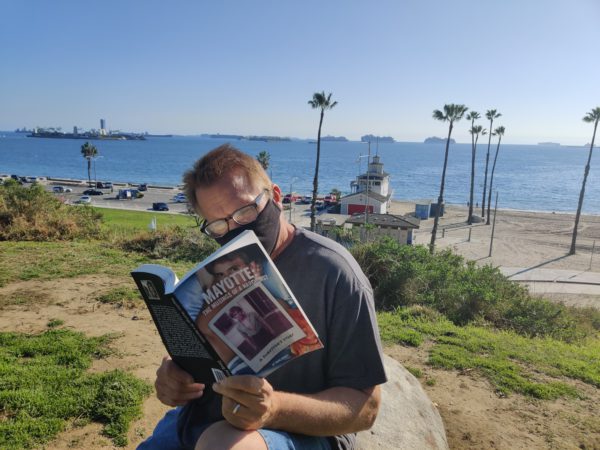 The transformation of Eleanor Roosevelt
New book reveals surprising flaws of first lady in layered portrayal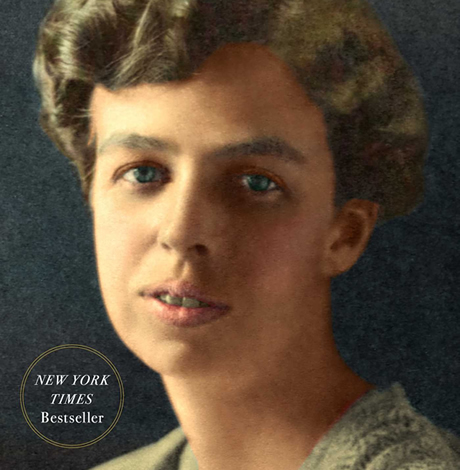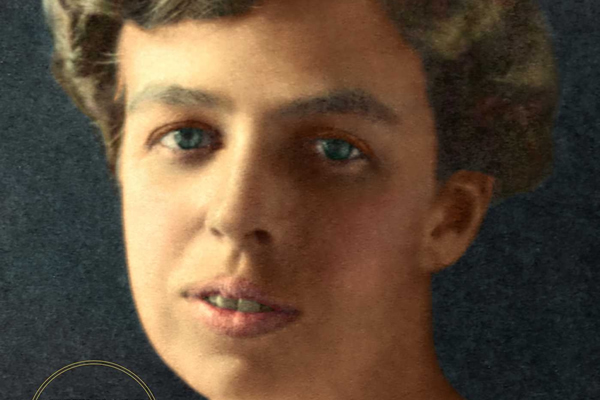 'Eleanor'
By David Michaelis
c.2020, Simon & Schuster
$35.00 / 698 pages
Life, as they say, is an open book.
When you're born, someone else starts writing it for you, but it doesn't take long for you to be your own author. Through the years, you'll scribble ideas, compose thoughtfully, add chapters, and crumple pages. Your life's book might be a series of quick notes, long essays, one-liners or, as in "Eleanor" by David Michaelis, you could build an epic story.
In today's world, we might call Eleanor Roosevelt's mother abusive: Anna Hall Roosevelt never had a kind word to say to her daughter, often mockingly calling little Eleanor "Granny." It's true that Eleanor wasn't lithe and beautiful like her mother; she was awkward and stern, a Daddy's girl for an often-absent, alcoholic father.
Orphaned by the time she was 12, Eleanor had been long told that she was homely and plain but school chums knew her as a caring girl with a sharp mind. That intelligence later caught the eye of the dashing Franklin Roosevelt, a somewhat-distant cousin who courted her with the nose-holding approval of his mother.
It was a good match, but only for a short while: too quickly, it was apparent that Eleanor and Franklin were colossally mismatched. She needed him to need her but he couldn't – not in the way she wanted, so she found love in the arms of another man and a woman. Her compassion for others, a rather acquired sense, helped buoy his ambition; his ambition gave her a reason to dig in and reach out to their fellow Americans in need. Despite that it invited controversy from Washington insiders, Roosevelt changed the office of the first lady by ignoring what past first Ladies had done.
Readers who are not deep historians are in for many layers of surprise inside "Eleanor," the first being Roosevelt's early life, and the racism she exhibited as a young woman. Famously, she was a champion of African Americans during the years of her husband's time as president and beyond, and she strove for equality, but author David Michaelis shows a sort of axis of attitude that the former first lady experienced.
His portrayal is balanced with compassion: Michaelis lets us see a transformation in the pages of this book and it's fascinating to watch. Rather than romanticize Roosevelt, Michaelis paints her as someone with flaws that she may not have overtly acknowledged but that she learned to work around. This becomes abundantly clear in tales of the warmth Roosevelt craved but was denied by her husband and the relationships she enjoyed in open secret, including a passionate love she shared with reporter Lorena Hickock and a much-debated, possible affair with State Trooper Earl Miller. Such tales are told matter-of-factly and without salaciousness, though you may feel a whoop of delight at a supposedly staid Depression-era White House that really was a den of dalliance.
Don't let its heft frighten you away: "Eleanor" may be wide but so is its story. Indeed, you'll be carried away when you open this book.
Best books of 2020
Favorites in fiction and nonfiction to get you through a long winter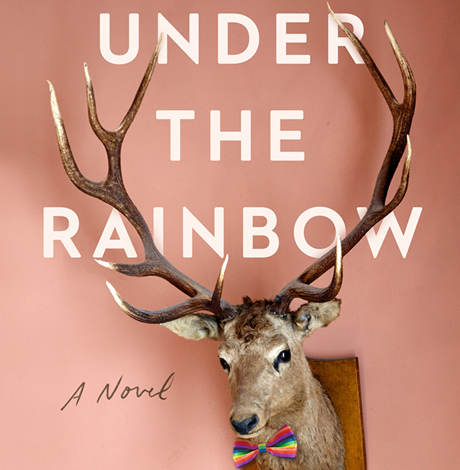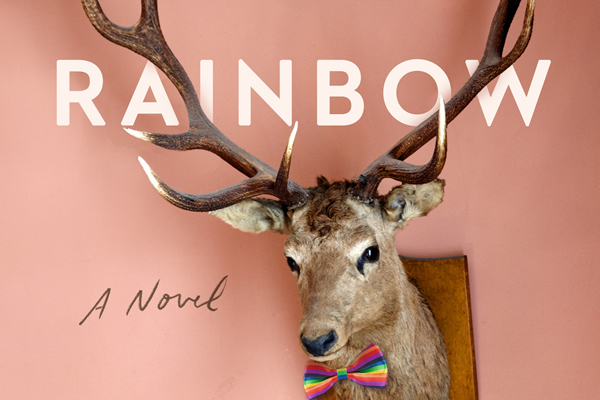 You've got a little extra time this month, and you don't want to waste it.
You want to read something good, the possibilities are endless, and the best place to begin is with these Best Books of 2020 titles…
FICTION
"Anxious People" by Fredrik Backman starts out kind of weird, as if it consists of half-thoughts. Stick around a few more pages, though, and you'll be rewarded with a hilarious, sweet, wild tale of a robbed bank, a real estate open house, and heart. Put this at the top of your list, if you love novels.
Both "Beheld" by TaraShea Nesbit and "The Invisible Life of Addie LaRue" by V.E. Schwab involve women in situations that are dark and dangerous: In the Nesbit book, a Pilgrim village holds secrets that are not discussed, and the wife of the town troublemaker knows too much. In the Schwab novel, a headstrong young woman makes a decision she might regret for the rest of her very long life. There's a hint of feminism in both books, and they'll both give you shivers for months after you finish them.
Fans of thrillers will eat up "The Last Flight" by Julie Clark, a tale of an abusive husband, swapped identities, and murder – or maybe not. If you like heart-pounding cat-and-mouse tales, this is your book… only here, you sometimes don't know which is the cat and there's an extra, menacing mouse.
A wide, sweeping experiment in tolerance is at the heart of "Under the Rainbow" by Celia Lasky. Acceptance Across America, an LGBTQ organization, is about to see if they can change the hearts and minds of bigots in Small-Town America by moving a handful of gay men and lesbians to Big Burr, Kansas. This novel, told from the POV of the town's residents, is full of humor, love, secrets, haters, strife, and everything else you want in a novel.
NONFICTION
"How to Astronaut: Everything You Need to Know Before Leaving Earth" by Terry Virts is fun and lighthearted, and will put you back in touch with your inner child, the one that really wanted to grow up to be an astronaut. It's filled with inside information, fun facts, a bit of memoir, and it's timely. Space Force, anyone?
Pet lovers absolutely should not miss "Good Boy" by Jennifer Finney Boylan, a memoir of life and family told in seven dogs that Boylan lived with and loved. What lands this book on the list is that Boylan will make you reminisce about all the Good Boys (and Girls) you've loved and lost, too.
Speaking of books that make you think, "We're Better Than This: My Fight for the Future of Our Democracy" by Elijah Cummings with James Dale is the perfect book to read at the end of a tough political year. Written literally as Cummings was dying, this book is full of calming words that can help heal. If you feel beaten up by the past few months, this book is a balm for your soul.
While "The Greatest Beer Run Ever: A Memoir of Friendship, Loyalty, and War" by John "Chick" Donohue & J.T. Molloy may seem like a romp, it's much more. Back when Donohue was a merchant seaman, he volunteered to take a beer to each of the hometown neighborhood "boys" in Vietnam. Finding them was half the problem; war was the other half. This is the consummate buddy book, and it can't be missed.
Anyone who's a sucker for a good Mother-and-Child book will love "Like Crazy: Life with My Mother and Her Invisible Friends" by Dan Mathews, who renovated a Victorian house and moved his mentally-ill, elderly mother in with him. She's charming and funny, but she's also a handful. Read it. Bring tissues. Enough said.
And there you have it: a slew of can't-miss reads to get you through the winter. Season's readings!