Perez Hilton seeks forgiveness
New biography chronicles shift from gossip to fatherhood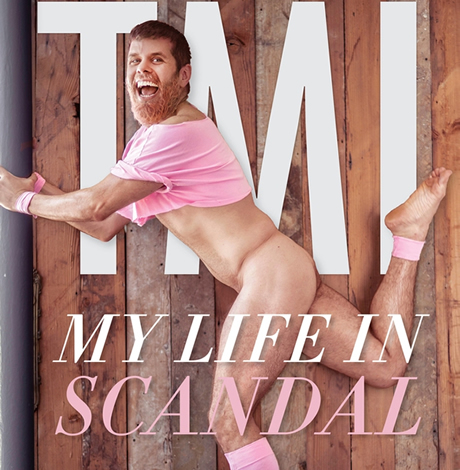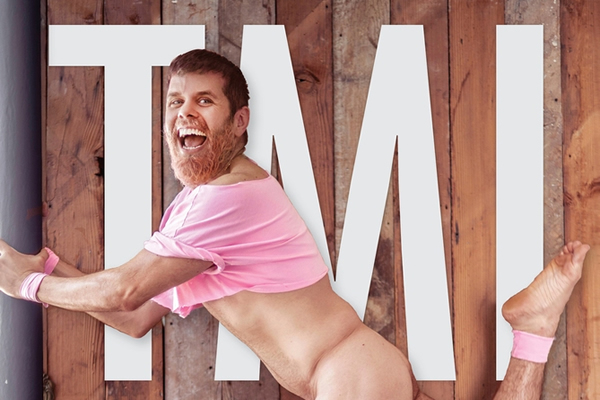 'TMI: My Life in Scandal'
By Perez Hilton
c.2020, Chicago Review Press
$26.99/229 pages
You're allowed to change your mind.
You grow, get a few experiences under your belt, and things might look a bit different. You can have a change of heart then, and pivot your life in a different direction. You can take do-overs and take-backs, but carefully. And as in the new book "TMI" by Perez Hilton (with Leif Eriksson and Martin Svensson), you can ask for forgiveness, too.
If you knew Mario Armando Lavandiera Jr. when he was a child, you'd be surprised at the man he is today. He says he had a good childhood but he was a "different" kid then, and was often bullied: among other indignities, his classmates called him "the Fat Kid" because he loved to eat.
That last part hasn't changed. What has is that Lavandiera is now thinner, famous, and known by a nicer name: Perez Hilton. And no, if you're wondering, Paris Hilton "never bothered" to sue him over the lookalike name, "though she definitely could have."
This transformation didn't happen overnight.
By the time he moved to New York to attend college, Hilton knew for sure that he was gay; while there, he gained friends, a pile of debt, and a mitt full of credit cards. Down but not out, he started a series of jobs and launched a series of websites that both spanned time in New York and L.A., and that got him into trouble in one way or another. Then a photogra-friend leaked a few celeb pictures his way, Perez posted them on his website, and he was famous, literally overnight.
And that was good – for a while. Hilton partied near-constantly, busted into celebrity events, became "wifey" with Gaga, clubbed with Jessica Simpson, and hung with Paris Hilton. And then he made a video for a national cause that caused him to see the hurt he'd left.
Could it be that the infamous author and gossip blogger Perez Hilton has softened?
Yes, mostly. There's a whole lot less venom inside "TMI" than you might expect from Hilton, but fans won't be entirely bereft. There's still a little spark of gossip here, names dropped, and stories propped up and left on the roadside for embarrassment or for examination. Those are accompanied in this memoir by a glint-in-his-eye tone, and the sneakiest of snark hidden here and there, but that's often tendered by tenderness.
The surprise – or the shock, depending on your level of fandom – is that Hilton apologizes to several people he feels he hurt; and he expresses a degree of regret for having lost good, close friends because he reported gossip about them despite the friendship. It's contrition that feels like it came from a battered schoolyard bully, only genuine.
Hilton is a father now and he writes with unabashed love for his kids, from a refreshing, seemingly happier place in his life. "TMI" still includes plenty of Hiltonized Too Much Information, some snickers, and a hint of tattle-tale, but if you've never been much of a fan, here's a chance to change your mind.
Hoover is a conflicted, flawed human in new biography
'G-Man' explores how he created an unrivaled personal fiefdom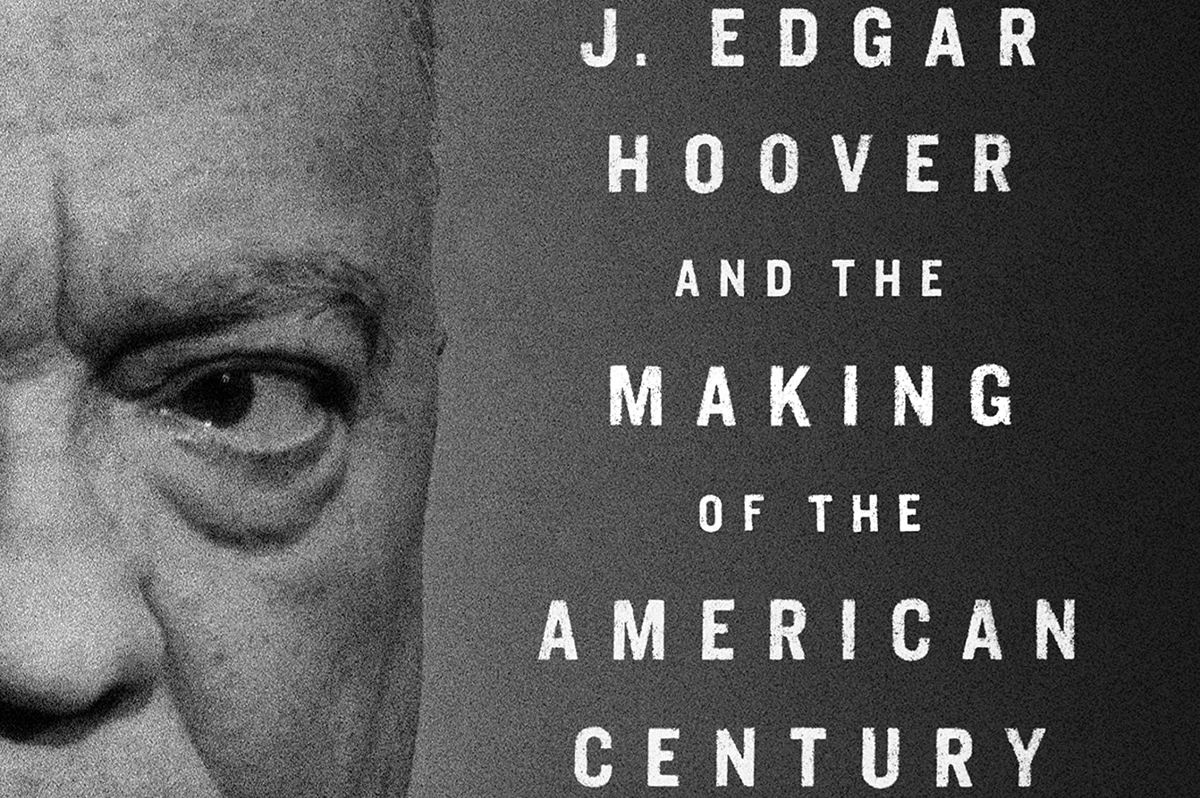 'G-Man: J. Edgar Hoover and the Making of the American Century'
By Beverly Gage
c.2022, Viking
$45/837 pages
"We're sorry we can't be in the front row to hiss — no kiss you," two fans wrote in a telegram to Ethel Merman in the 1930s when they couldn't make the opening of one of her shows.
The Merman friends were J. Edgar Hoover and his "right-hand man" Clyde Tolson.
"G-Man: J. Edgar Hoover and the Making of the American Century" by Yale historian Beverly Gage is the first biography of Hoover to appear in 30 years. Gage has done the unimaginable. She makes you want to read about J. Edgar Hoover. "G-Man" won't make you wish you were one of Hoover's BFFs. It'll compel you to see Hoover, not as a villainous caricature, but as a conflicted, flawed human being.
"G-Man" is not only a fascinating bio of Hoover, who directed the FBI from 1924 until the day he died on May 2, 1972 at age 77. It's a page-turning history of the United States in the 20th century.
Hoover, who played a key role in the "lavender scare" of the 1950s, hated and harassed Martin Luther King, Jr. and engaged in an anti-Communist crusade, has "emerged," Gage writes, "as one of history's great villains, perhaps the most universally reviled American political figure of the twentieth century."
In "G-Man," Gates, drawing on recently released files, tells the story of how Hoover came to power and used the tools of the "administrative state," to, as Gage writes, "create a personal fiefdom unrivaled in U.S. history."
But, Gage makes clear, it's a misreading of American history to think that Hoover was a lone, evil rouge.
During his time as FBI director, Hoover had the support of eight presidents (four Democrats and four Republicans) and of Congress. Gage documents how much of the American public, for most of Hoover's 48 years as FBI director, shared his racist, homophobic and rabidly anti-Communist views.
Hoover, a life-long D.C. resident, "embodied conservative values ranging from anti-Communism to white supremacy to a crusading and politicized interpretation of Christianity," Gage writes.
"Far from making him a public scourge," she adds, "these two aspects of his life garnered him the admiration of millions of Americans, including many of the country's leading politicians, for most of his career."
Hoover never openly identified as gay. He sent FBI agents out to warn anyone gossiping that he was gay to stop spreading rumors. Once, Hoover learned a D.C. bakery employee had said he'd "heard the director is a queer,'" Gage reports. Hoover dispatched FBI agents, Gage writes, "to threaten and intimidate him into silence."
There's no evidence of Hoover having sex with another man. A story (told in an earlier bio) of Hoover wearing a dress at a gathering lacks credibility, Gage says. Because the woman who told the anecdote had been arrested for perjury.
But, using sources that weren't available to previous biographers, Gage argues persuasively that Hoover and Tolson were for decades what we would call, today, a same-sex couple.
Beginning in 1935, Hoover and Tolson plunged into a whirl of nightlife – going to nightclubs and hanging with celebrities, Gage reports.
Hoover kept some things about his relationship with Tolson private, Gage writes, "yet what is most striking about their budding relationship is not its furtive quality but its openness, vitality, and broad social acceptance."
Hoover and Tolson vacationed together yearly in Florida and California.
Officially, their friends and colleagues, said the couple was "too masculine" to be queer, Gage writes, "reflecting a mid-century view of male homosexuality as something for 'sissies' and outliers."
But, "Everybody knew about J. Edgar Hoover," Gage reports Ethel Merman recalled decades later of Hoover in the 1930s. "A lot of people have always been homosexual. To each his own."
Neither Tolson or Hoover married or thought about marrying a woman. When Hoover died, he left most of his estate to Tolson. We don't know what they did in the bedroom, Gage says, but Hoover and Tolson behaved like spouses.
Unfortunately, Hoover's feelings for Tolson didn't stop him from playing a crucial part in the "lavender scare" or from having the FBI monitor the D.C. chapter of the Mattachine Society.
"G-Man" documents Hoover's racism in sobering detail. Gates doesn't downplay Hoover's racism, role in the 1919 or 1950s red scare; lavender scare; or harassment of Vietnam war protesters.
In "G-Man," Gage helps us understand how Hoover's views were formed: from his shame at having a mentally ill father to the "muscular, masculine" Christianity of his childhood to his life-long connection to Kappa Alpha, a racist George Washington University fraternity that believed in the "Lost Cause" of the South.
"G-Man"is an illuminating and engrossing read – with movie stars, history, gangsters and a humanized villain.
The Blade may receive commissions from qualifying purchases made via this post.