November 16, 2020 at 6:06 pm PST | by Roman Navarrette
A Queer Latino Creates a Delicious Fusion Space with 'Chicano Eats'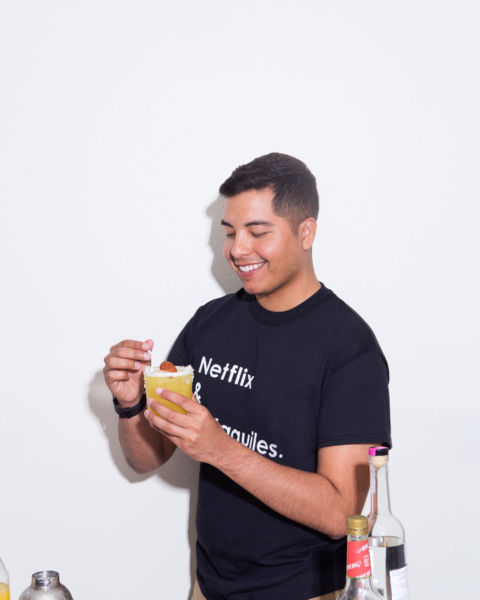 Esteban Castillo grew up in the kitchen that was very much a traditional Mexican kitchen in Colima, Mexico where he spent a lot of his childhood. He helped his grandmother and mother with dishes like pozole, sopes and tacos de papa (potato tacos for all of you gringos) and also obtained a love for creating dishes with marinated pork or carnitas as we Angelenos know it all well especially in places east of Silverlake.
The young, Gay Latino chef, soon realized he wasn't married to traditional aspects of a recipe and could improvise as he saw fit to put a modern twist on an old-time favorite. After creating a food blog called "Chicano Eats" and using social media to promote his fresh take on popular staple dishes, his popularity and following grew and he landed a book deal with a big publisher – Harper Design, an imprint from Harper Collins.
The name of his book? The same name as his inaugural blog -Chicano Eats– a name that not only can describe the Mexican-American chef but also give way to an overall group of dishes for a community that lives each day as part of two cultures – Mexican and American – giving validity to the notion that why wouldn't you cross the Mexican-Rajas with something as American as Mac and Cheese?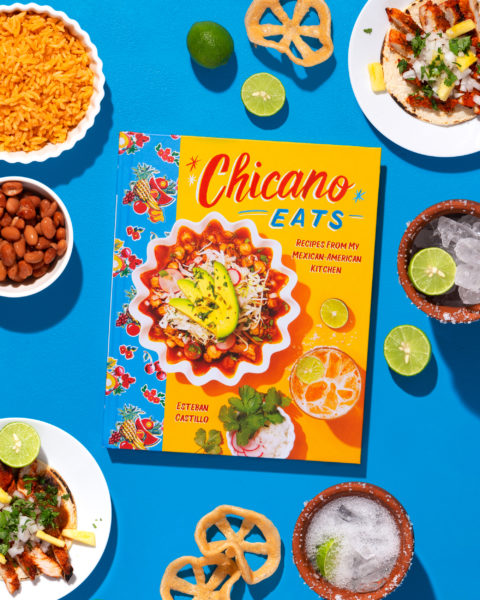 As you peruse this book which no doubt makes for that perfect stocking stuffer this holiday season, you notice the fusion in every recipe. As Los Angeles is truly a melting pot, there is something for everyone in this beautiful collection of Chicano Cuisine.
"The book is just so versatile, not only does it showcase many traditional recipes for Mexican dishes like, Pozole, Birria, Sopes, Pickled Jalapeños, Carnitas and Al Pastor, but it also offers so many fusions that incorporate many different ingredients that we in the U.S. are already familiar with, like my Cilantro pesto, Hibiscus BBQ Sauce, Chorizo Meatballs or my Michelada Ribs. Half of the recipes in the book are Vegetarian friendly, so there's definitely something for everyone," he explains.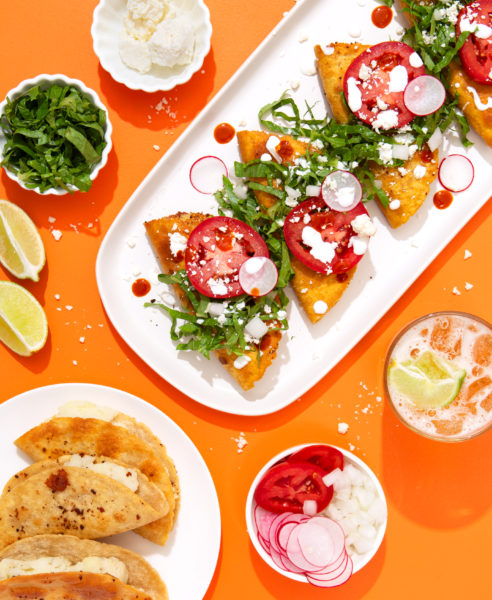 Castillo is quick to mention his favorite recipe. What more piece of Americana could you match up with Mexican flan than the ever-popular chocolate cake, in his "Dulce de Leche Chocoflan" creation?
"This recipe is one that was an immediate hit with the readers. It's deceivingly easy to make and is incredibly stunning," he gushes. "It's a dessert cake comprised of a fudgy chocolate cake and a creamy dulce de leche flan that is often referred to as the 'impossible cake' because when you assemble it, the cake batter goes into the pan first, and then the flan mixture goes over it and while the Chocoflan bakes, the batters swap places so you end up with the flan on top and the cake on the bottom."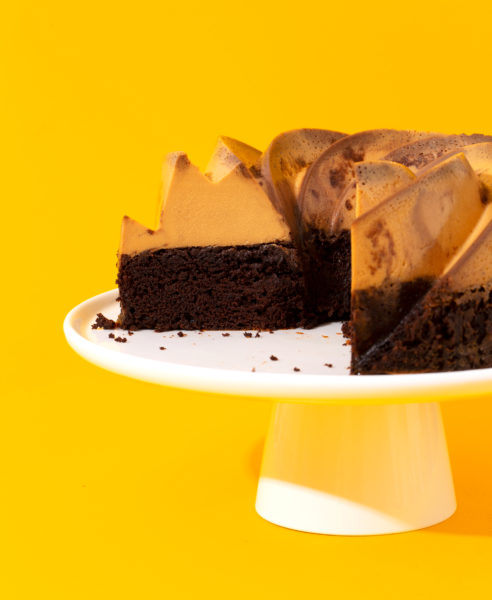 Castillo knows this LA melting pot first-hand as he himself spent time in Los Angeles when he was growing up and its obvious there are influences from his youth that inspired him to create this work of art.
"I wrote this book for anyone who loves Mexican food, for those who are part of my culture who were perhaps assimilated into this country and did not grow up with these recipes, and I also wrote this book for my younger self, a queer brown boy who never saw himself represented in this landscape," he explains.
Castillo is taking his passion and love for food a step further with his fall online virtual classes where he can teach you how to make those holiday tamales or your favorite salsa, which he strongly feels is a staple in any kitchen. With salsa out-selling ketchup in grocery stores across America, he's absolutely correct.
"The response to the book has been amazing," he expressed. "I've had the privilege of seeing my work be praised in the New York Times and LA Times, and with the digital cooking classes, I've created a way to be able to cook along with readers. Watching folks who live in the Midwest be introduced to challenging recipes like pozole, chocoflan, and mole and make them with such ease has been really gratifying."
To order your copy of "Chicano Eats" for you or your favorite Cook in your life, as well as sign up for a virtual cooking lesson, visit here: (LINK)