November 18, 2020 at 12:39 am PST | by Staff reports
City of Los Angeles hosts Trans awareness month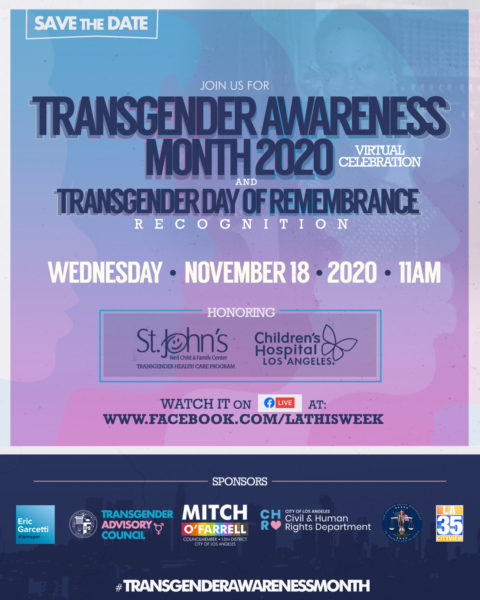 LOS ANGELES – Councilmember Mitch O'Farrell and Mayor Eric Garcetti are partnering with the City's Transgender Advisory Council, the Department of Civil and Human Rights, and the Los Angeles Police Department to host a virtual event in celebration of Transgender Awareness Month and observe Transgender Day of Remembrance.
The event will be held live on Facebook [link], on Wednesday, November 18, at 11am. During the event, Councilmember O'Farrell will recognize the important work being done through St. John's Well Child and Family Center and Children's Hospital Los Angeles to improve the health of Transgender individuals across the city.
Transgender Awareness Month takes place annually each November, and is held to raise awareness of the transgender community through education and advocacy.
"To say that 2020 has been a challenging year would be a vast understatement, however out of the many unprecedented challenges we face there is untold opportunity," said Councilmember O'Farrell.
"Tens of thousands of people rallied for racial and social justice around the 'All Black Lives Matter' installation, which stands as a testament to the plight of Transgender people of color and serves as a constant reminder that we are obligated to dismantle the structural inequities faced by all historically marginalized communities. They need the support and resources that organizations like St John's and Children's Hospital provide and I am happy to help honor them today," he added.
During the event, a moment of silence will follow the reading of the names of the 34 Transgender and gender non-conforming people fatally shot or killed in 2020. According to the Human Rights Campaign, the majority of the victims were Black and LatinxTransgender women. Oftentimes these cases go unreported or misreported.
"Every day, I engage with Transgender men and women who aren't accepted by their families for who they are," said Karina Samala, Chair of the City's Transgender Advisory Council. "This event serves as a reminder that our lives matter, and we are making a difference in our communities in Los Angeles. Thank you Councilmember O'Farrell and all our City partners for being allies, and elevating the conversation about trans rights."
"We must do our part to ensure all Angelenos are visible and heard," said Capri Maddox, Executive Director of the City's and Civil and Human Rights Department. "I look forward to continuing the work with the Transgender Advisory Council to address inequalities and build new partnerships so that all Angelenos thrive."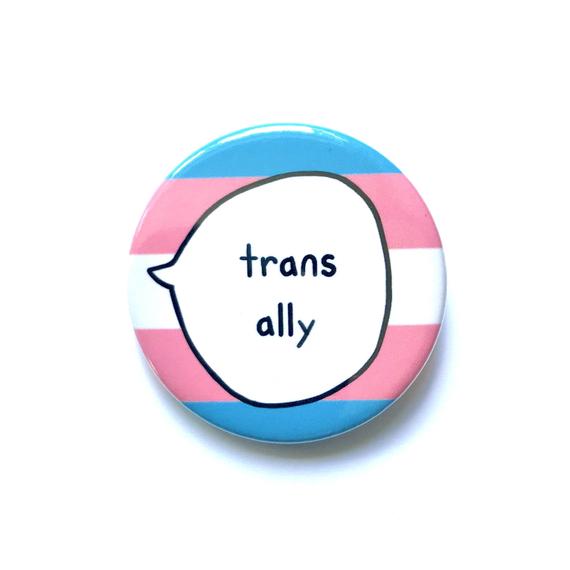 "Liberty and justice for all has no footnote of exclusion," said Assistant Chief Beatrice Girmala, of the Los Angeles Police Department. "As a community, our collective commitment must be unwavering –to protect, support, and defend the rights and safety of all transgender Angelenos. Nothing and no one thrives in the shadows. Let light, unity, and the goal of equality define our message during Transgender Awareness Month."
During the virtual event, Councilmember O'Farrell will present official City of Los Angeles certificates of appreciation to St. John's and Children's Hospital, as well as announce that City Hall will be illuminated in the Trans Pride colors on Friday, November 20, in observance of Transgender Day of Remembrance.