November 18, 2020 at 12:07 am PST | by Noah Christiansen
LA & WeHo prepare for return to tougher COVID measures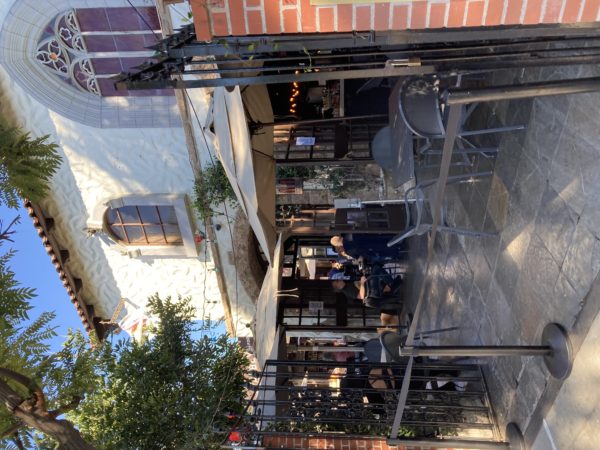 WEST HOLLYWOOD – With the increasing surge in the number of COVID-19 cases, it should be no surprise that Los Angeles County officials announced this week new limits on hours of operation for some businesses while also limiting the size of outdoor gatherings.
LA County officials are enacting multiple safety measures after Governor Gain Newsom announced a roll-back of nearly 30 counties including Los Angeles, Riverside and San Bernardino Ventura and Orange counties n the purple tier on Monday. well as a county-wide lockdown to prevent the spread of COVID-19.
Effective Friday, November 20, For non-essential businesses permitted to operate indoors—including retail stores, offices, personal care services—occupancy will be limited to 25% maximum capacity; The number of patrons at outdoor restaurants, breweries and wineries will be limited to 50% max outdoor capacity; The number customers at cardrooms, outdoor mini-golf, go-karts and batting cages will be limited to 50% maximum outdoor capacity.
Services at personal care establishments may only be provided by appointment to customers wearing face coverings by staff wearing face coverings. This also requires that Services that require either the customer or the staff to remove their face covering, such as facials and shaves, are not permitted. Also Food and drinks cannot be served at these establishments to customers.
Restaurants, breweries, wineries, bars, and all other non-essential retail establishments must close from 10:00 p.m. to 6:00 a.m.; Outdoor gatherings remain the only gatherings permitted, and they must only include 15 people maximum who are members of no more than 3 households.
Dr. Barbara Ferrer, Director of LA County Department of Public Health cautioned in a briefing Tuesday that more restrictive measures would be implemented if the numbers surge past a five-day average of 4,000 or more or hospitalizations are more than 1,750 per day then outdoor and indoor dining at restaurants, breweries, wineries and bars will be prohibited and these businesses will only be able to offer pick-up and delivery.
But should the five-day average of cases hits 4,500 or more or hospitalizations are more than 2,000 per day, then 'A Safer at Home Order' will be instituted for three weeks. The Order would only allow essential workers and those securing essential services to leave their homes. A 10:00 p.m. to 6:00 a.m. curfew would be mandated, with essential workers exempt.
"Los Angeles County is at a critical moment to save lives and curb the spread of COVID-19. I urge our residents, businesses and community leaders to heed this warning and follow these heightened safeguards so that additional restrictions do not need to be imposed," said Ferrer.
"We are so grateful that many of our residents are wearing face coverings, keeping physically distanced and avoiding gathering with people they don't live with, but we need everyone to do their part and follow these measures. Lives and livelihoods are at stake and our entire community will be affected by our collective action if we do the right thing," she added.
Mayor Lindsey P. Horvath in an emailed response to the LA Blade's inquiry noted; "The City of West Hollywood will abide by the directives of the LA County Department of Public Health, as they are the Health Department for our City as well as 85 other cities in LA County. We have to listen to the experts."
While this may be a necessary measure to combat the rising number in cases, many businesses will struggle to make ends meet – especially small businesses. Many well-known LGBTQ+ businesses in West Hollywood are also at risk of losing revenue. Rocco's, a gay bar in WeHo, along with The Abbey have constant foot traffic on a normal day and it's typical to see these bars/restaurants incredibly busy.
David Cooley, Owner of The Abbey, The Chapel at The Abbey, Abbey Road and Within told the Blade in an emailed statement;
"These are tough times for business owners who want to do the right thing. Our top priority is always making sure our employees and our customers are safe. We also are trying to keep our businesses alive. 
"It's particularly hard for LGBTQ+ spaces going into the holidays. We're more than just a restaurant, we're a safe space for people to celebrate the holidays. The Abbey has helped many people feel welcomed and loved during the holidays for almost 30 years. We're doing everything we can to offer more take out and to go options, including Thanksgiving dinners. 
"We're fortunate that The Abbey has a large outdoor dining space. We have been surviving as an outdoor restaurant. We've tried to keep as many people working as we can but it's just not possible. We don't have as many employees working. Our hard-working entertainers, including drag queens, dancers and DJs, have all been out of work for a long time. 
With these new curfews and restrictions, it will be even harder. We're already at a very reduced capacity and now, we're given fewer hours to serve the community. We are a good operator following all the rules and guidelines. We're suffering and in danger of going out of business forever because people won't wear masks and social distance."
"The fastest way to get everyone back to work and to save as many small businesses as possible is to eliminate the virus. Wear a mask, social distance, don't gather in large groups, even during the holidays and wash your hands regularly," Cooley added.
However, this type of a crowd would be impossible to get in a world where there is a lockdown implemented. Not only would the lockdown affect bars and restaurants, but the virus alone has destroyed small businesses across the county – some in West Hollywood at that.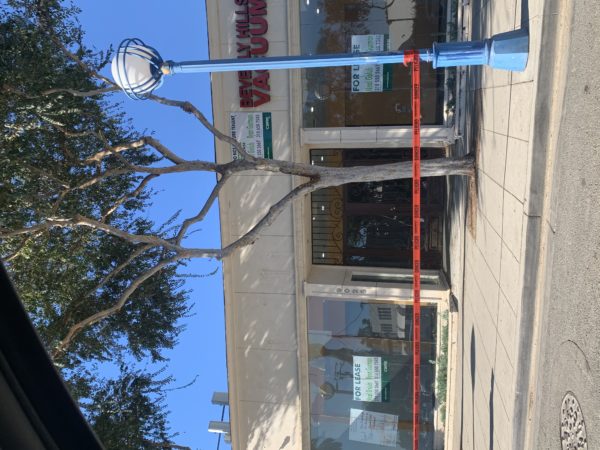 Mayor Horvath acknowledged the economic implications of the lockdown by saying, "The most important thing to me – and everyone at City Hall – is the safety of everyone in West Hollywood. We will follow all LA County Public Health guidelines, which are meant to protect the health and safety of everyone. They are also designed to limit transmission of the virus and decrease the number of cases, which prevents overwhelming our health care system. Limiting virus transmission and surges in cases also protects customers, workers, and the businesses they patronize.
"We want to help businesses remain open, or to re-open, as LA County moves through California's tiered system for re-openings, but the only way that's possible is if we keep everyone safe," the mayor added.
Many residents are experiencing what Mayor Horvath termed "coronavirus fatigue" which has resulted in people failing to comply with mandates by Public Health.
"We are seeing evidence of people experiencing "coronavirus fatigue" who are failing to comply with Public Health orders or creating their own standards (i.e. taking same-day test results as clearance for attending parties or other large gatherings). This is not the time to become complacent about taking necessary measures to protect yourselves and your loved ones," Horvath said.
"Scientific studies prove that: wearing a face covering; staying home except for essential trips; avoiding gatherings with people outside your household; washing your hands frequently and thoroughly; and, maintaining social distance when out for essential needs does slow the spread of COVID-19."
Nobody truly enjoys the prospect of going on lockdown, but at this point – it seems to be a necessity. Mayor Horvath notes and then signed off with a final note on behalf of the city: "We have to stick to the protocols in place to keep people safe."