November 18, 2020 at 3:39 pm PST | by John Paul King
New LGBTQ+ streaming service wants to make viewers 'Happi'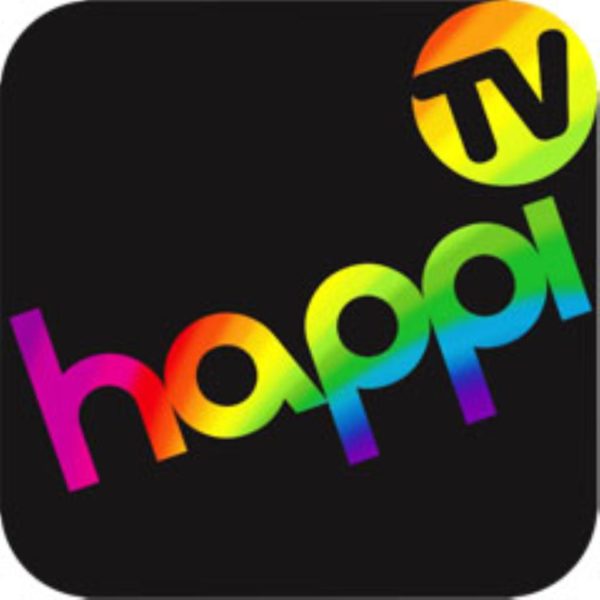 All but the youngest members of the LGBTQ+ community can easily remember a time, not too long ago, when opportunities for viewing specifically queer-themed movies or shows were few and far between.
Even so, that era seems hard to imagine in 2020, when the vast landscape of streaming entertainment includes a comparative bounty of LGBTQ-focused content. Much of it can be found on the giant mainstream platforms (which is a sign in itself of how far we've come), but there's a growing number of providers out there who are dedicated to offering exclusively queer programming – and they've just been joined by one more.
Happi TV, a brand-new streaming app and website that launched last week, has positioned itself to serve the LGBTQ+ community with a wide variety of films and TV geared towards queer audiences – with what they describe as "special emphasis on products made by their own members of the community."
Available on the site are a wide variety of LGBTQ+ dramas, comedies, thrillers and documentaries, with highlights including the films "A Very Sordid Wedding," "Dating My Mother," "Sexing the Transman," and "Folsom Forever." There's also an extensive selection of shorts.
In addition to the movies, the new service also focuses on showcasing short-form content, from "a curated selection of out and proud members of the community," with genres ranging from comedy and music to travel, cooking, home improvement, and celebrity interviews.
Happi TV founder Daniel Bort says, "We've secured the presence of top-notch content creators that are relevant to the community. From stalwarts Sherry Vine, Buck Angel and Jason Stuart, to amazing new talent such as Travis Richey, Ben Jacob and Justin Root, starlettes such as Aurora Sexton, Arisce Wanzer, Cake Moss, and Rhea Litre, and TV figures such as Josh Rimer and 27 Travels. And we have more talent coming on to the site every week."
Bort goes on to explain the mission behind Happi TV, saying, "Even though the main streamers have LGBTQ+ sections, none of them are particularly invested in making this content a priority. We believe audiences will benefit from having a go-to destination in which they'll find both entertainment, representation and a sense of belonging."
Daniel Berilla, the brand's VP of marketing, agrees, saying, "Formats focusing on the 'gay angle' have been extremely popular on mainstream television. We hope to bring a whole new perspective to tried-and-through formulas that elevate the profile of the community and are incredibly entertaining."
"Our goal is to bring as many pillars of the community as we possibly can," Bort continues. "Creating a safe haven for our members will make us a viable choice for advertisers. We hope they take notice and increase their investment in the LGBTQ+ market, which is recognized as one of the smartest bets in the current marketplace. It's good business for everybody." says Bort.
Happi TV is now available in the US and Canada, but Bort doesn't plan to stop there. There's an international rollout planned for the near future.
"America is leading the way in the marketing and monetization of the digital marketplace," he says. "We plan to slowly expand to other key territories as soon as possible. We want to serve our audiences thoroughly."
Berilla adds, "More than ever, we need choices that provide a source of entertainment to audiences confined and isolated. Our goal is to bring solace to these challenging times by offering content that will uplift our viewers' spirits."
Happi TV is available through all the major app platforms in North America – Roku, Fire TV, Android, Android TV and iPhone, with Apple TV to come shortly. In addition to the apps, the Happi TV website is available to stream content anytime, anywhere. Viewers need to register to access the content, but since it's an AVOD (advertising video on demand) model, content is free if you don't mind watching a few ads. There's also offer a linear channel option (that means "Live" TV) available on the apps and site, and will soon be available through many devices such as the hardware TV digital channel systems (Samsung, Vizio, TCL, etc.), and Roku channel, among others.
You can see what Happi TV has to offer by checking out the video below.