90,000 expected to attend 2022 Gay Games in Hong Kong
Contingency plans to assess impact of COVID, social unrest in city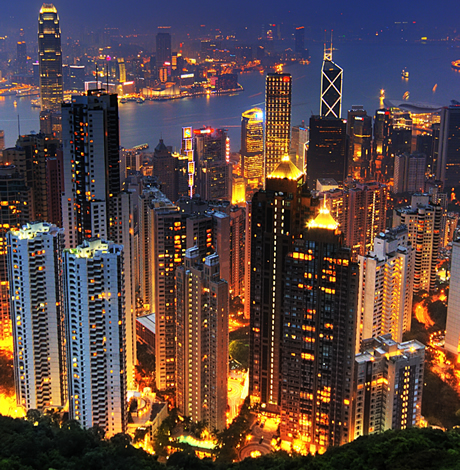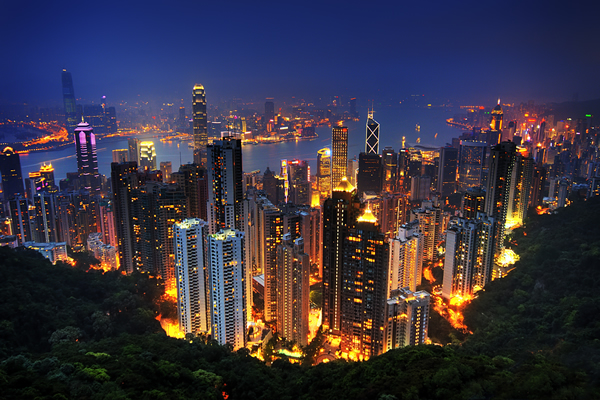 HONG KONG, China – In a live online webinar broadcast from Hong Kong on Nov. 12, organizers of the 11th quadrennial Gay Games celebrated the start of a two-year countdown for the Nov. 12, 2022 opening ceremony at the Hong Kong Stadium for the world's largest LGBTQ sports competition and arts and cultural event.

Members of the Gay Games Hong Kong 2022 organizing team, which is an arm of the U.S.-based Federation of Gay Games, told the 79 people who joined the webinar from 29 countries that they expect 12,000 participants, 75,000 spectators, and 3,000 volunteers – a total of at least 90,000 from 100 countries — to take part in the Hong Kong Gay Games.

They noted that 36 sporting events are planned, including traditional sports like soccer, wrestling, volleyball, and figure skating as well as sports more common in Asia such as dragon boat racing, dodgeball, eSports, and trail running.
An outdoor Festival Village will be opened near the harbor in central Hong Kong that will showcase art and cultural events and exhibits as well as performing arts events including daily performances by bands, dance groups, and vocalists that have been associated with the Gay Games for many years, according to literature released by organizers.
Members of the organizing team also pointed to what they consider an historic first. The location of the Gay Games in Hong Kong will mark the first time in its 40-year history that the quadrennial event will be held in Asia.
"Unity is the key message of Gay Games Hong Kong," said Dennis Philipse, a Hong Kong resident and the founder and co-chair of Gay Games Hong Kong.
"Carrying a torch of empowerment and connection in Hong Kong serves to bring our community together in this important time for our city," he said in a statement.
"We are excited to welcome all the 12,000 participants and 75,000 spectators from 100 countries to the city as the Games serve to boost the local economy by 1 billion Hong Kong dollars," he said.
Neither Philipse nor the other Gay Games Hong Kong organizers who spoke at the webinar mentioned the political strife and turmoil that has unfolded in Hong Kong beginning several years ago when pro-democracy protesters began a series of almost daily demonstrations, some of which turned violent. Many of the protesters said they were raising strong objections to China's growing efforts in recent years to gain control of the local Hong Kong government that protesters say violates China's international agreement in 1997 with Great Britain to allow Hong Kong to govern itself in domestic affairs for 50 years as a condition for Britain to cede Hong Kong to China.
The protests and virtually all of the episodes of violence appear to have stopped in July of this year shortly after China intervened by enacting a "national security" law that bypassed Hong Kong's local legislature and which essentially bans demonstrations against the government of Hong Kong or China. The law defines such demonstrations as "sedition" and "subversion of state power" and calls for punishment of up to life in prison for violating the new law.
Federation of Gay Games spokesperson Shiv Paul told the Blade in a statement that the Gay Games Hong Kong 2022 organizing team has created a contingency planning committee that has developed plans to address "potential scenarios/risks such as an on-going pandemic, social unrest or unseasonal weather events."
"We are closely monitoring the health, political, sporting, travel, and international events that could impact the delivery of Gay Games 11 in Hong Kong," Paul said. "Plans are in development so that we have prepared actions that would assist in mitigating the potential impact of any unfortunate circumstances that might arise."
Paul added that there has not been a recurrence in "protest violence" in Hong Kong since the new national security law took effect in July of this year.
"The National Security Law (NSL) targets activities that endanger national security (secession, subversion, terrorism and collusion with foreign or external forces)," he said. "It does not have any bearing on LGBT+ affairs or sporting competitions," Paul stated in his statement. "Based on our assessment to date, we do not expect the NSL will have any direct impact on the Gay Games taking place in Hong Kong."
Added Paul, "Once the coronavirus pandemic is more settled, we anticipate Hong Kong will deliver a strong program of events to rebuild the tourism industry and Gay Games Hong Kong will be well timed to be a strong event within these plans."
Philipse and others who spoke at the Nov. 12 webinar from Hong Kong said LGBTQ supportive sports organizations and businesses in Hong Kong have expressed strong support for the Gay Games and have made financial contributions to support the city's ability to hold the Games. Organizers also point out that local Hong Kong government officials have also expressed support for the Games.
"Becoming Asia's first city to host Gay Games isn't just a cause for pride and celebration for Hong Kong," said Ricky CHU Man-kin, chairperson of Hong Kong's Equal Opportunities Commission. "It drives home the message that the LGBTI community and indeed all in society deserve to be visible, represented and included in sports and other areas of life," CHU Man-kin said in a statement released by Gay Games Hong Kong 2022.
A 60-minute video recording of the webinar organized by Gay Games Hong Kong can be accessed through this link.
Additional information about Gay Games Hong Kong 2022 can be accessed here.
SCOTUS weighs ban on Affirmative Action, advocates sound alarm
As the Supreme Court weighs a ban on Affirmative Action, advocates say such a ruling would negatively harm campus diversity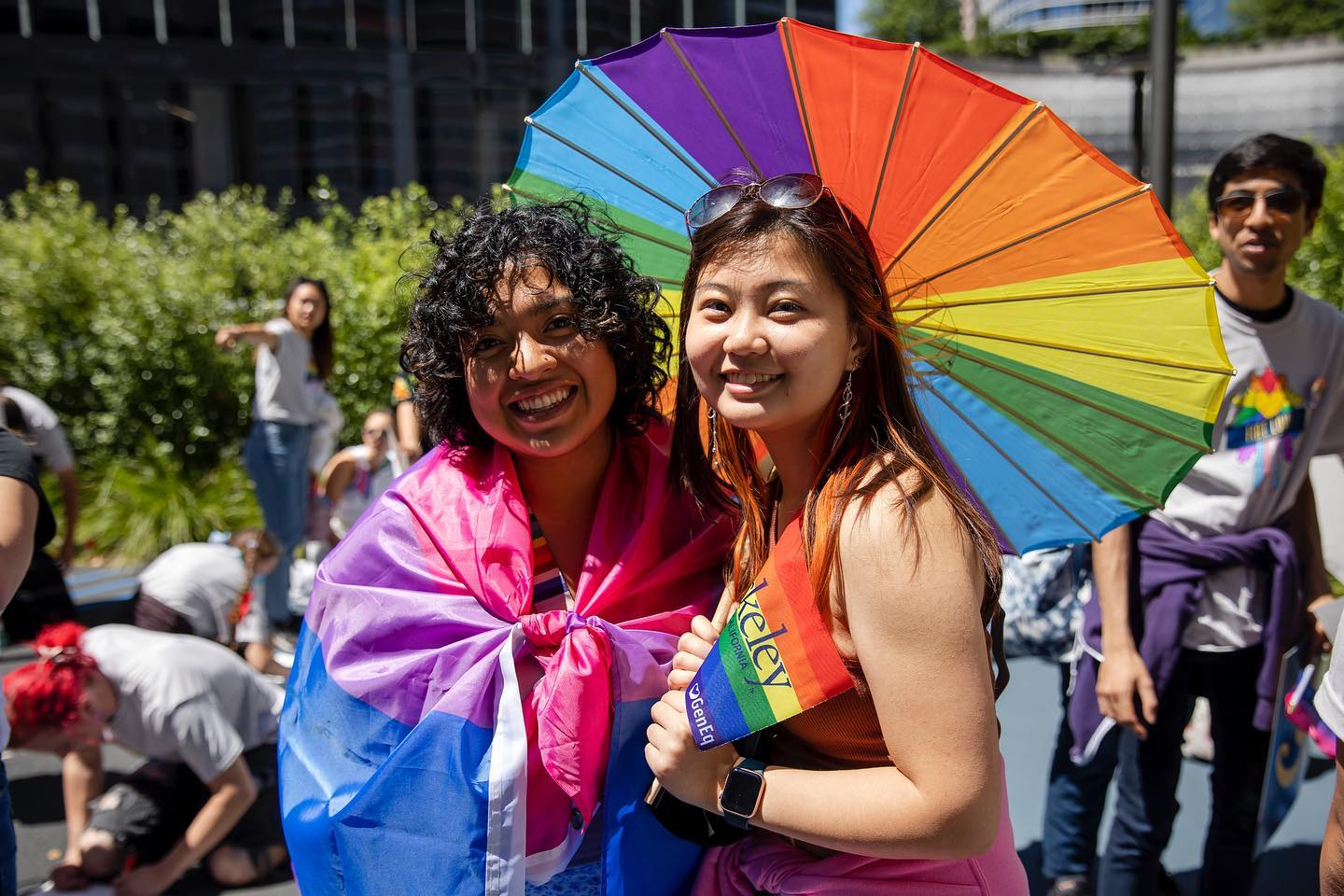 By Peter White | SAN FRANCISCO – The U.S. Supreme Court is expected to rule on two cases this month that could prohibit consideration of race in college admissions, undoing a 45-year history of Affirmative Action dating back to 1978.
Last October, conservative activist Edward Blum, president of Students for Fair Admissions, filed a lawsuit against Harvard claiming it discriminated against Asian-American applicants. Lower courts found no evidence of that claim, and no students testified against the current race-based policies at Harvard or in a separate suit involving the University of North Carolina.
Still, given the Supreme Court's conservative majority, many expect an end to the policy, which supporters say has helped boost enrollment in colleges and universities for historically underrepresented groups.
"Progressives, patriots, and free thinkers of all colors and creeds and sexual orientations need to unite in the struggle to preserve the core American principles of inclusivity and multicultural democracy," said civil rights lawyer Lisa Holder, president of the Equal Justice Society (EJS) in Oakland, California.
Holder spoke with reporters last week during a news briefing organized by Ethnic Media Services. She noted Affirmative Action is the best way to undo the historical legacy of inequality and discrimination in higher education, adding that California schools would become more segregated without it.
"We're looking at apartheid schools where children of color are not getting access to opportunity. That is un-American," she said. Holder noted the consensus among social scientists that diverse educational environments are 35% more productive than those that are more homogeneous.
Students who testified before the high court in both the Harvard case as well as a separate case involving the University of North Carolina – also filed by Blum's group – stressed the advantages of being part of a more diverse student body.
Echoes of Roe v. Wade
In its 1978 Regents of University of California v. Bakke decision, the Supreme Court ruled that schools' use of Affirmative Action policies to enhance student diversity is constitutional.
Tomas Saenz, president of the Mexican American Legal Defense and Educational Fund (MALDEF) and former member of the Los Angeles County Board of Education – where he served for two decades – worries this current court is poised to overturn that longstanding precedent.
"We don't know when it will come down," Saenz said. But given the court's stated views on race-conscious Affirmative Action policies, he expects the justices will overturn it just as they did with the Dobbs ruling last year overturning Roe v. Wade.
"I consider that to be the likely outcome," he said, noting the Supreme Court revisited the issue of race conscious Affirmative Action in higher education on three separate occasions. Each time the court majority reasserted that the Bakke precedent continued to be the law.
"So, overturning that precedent would be extraordinary and on a par with the Dobbs decision of last year," Saenz said.
He also predicted that opponents of Affirmative Action would seek to expand the court's rationale. "This case will have nothing whatsoever to say about Affirmative Action in employment or contracting. And anyone who asserts otherwise, is misleading you," Saenz said.
"You will hear folks from the right assert that somehow this Supreme Court decision also means that ethnic studies, even critical race theory, must be eliminated from schools." On the contrary, Saenz says the decision will say nothing about curriculum.
Impacts on campus diversity
\John C. Yang, president and CEO of Asian Americans Advancing Justice (AAJC) reiterated that lower courts found no evidence of discrimination against Asian-Americans in Harvard's admissions process, which is the basis of the lawsuit.
"An admissions process considering race… remains necessary to ensure that equally qualified students from communities of color have the same access as privileged white students," Yang said.
He noted 28% of the incoming Harvard class are Asian-Americans and their numbers have quadrupled since 1978 when the Bakke decision was issued.
"Any suggestion that somehow Asian-Americans are being discriminated against is just belied by these simple facts," Yang continued. If Affirmative Action is overturned, he anticipated campus diversity at Harvard would decrease from 14% to 6% for Blacks and from 14% to 9% for Latinos.
"At the end of the day, we have to recognize that we are not in a race-blind society. Our lived experiences should not be up for debate," Yang said.
What about legacy admissions?
Michele Siqueiros has been supporting greater college access for students of color since 2004, and says it hasn't been that long since women, Black, Latino, Indigenous and Asian-American students were even permitted to attend universities.
"Affirmative Action alone was never intended to be the panacea," said Siqueiros, president of The Campaign for College Opportunity, a California-based non-profit.
"We must do everything in our power to provide all students an equal opportunity to pursue a college education," she stressed, adding that with the anticipated SCOTUS ruling more will need to be done to ensure universities do not discriminate against students of color.
Siqueiros also pointed out that conservative opponents of Affirmative Action have nothing to say about legacy admissions – which can account for a quarter or more of all admissions at Ivy League schools like Harvard – or about recruiters exclusively visiting rich, wealthy, and predominantly white high schools.
"There are a lot of practices in higher education that should be challenged and removed," said Siqueiros. "It's really unfortunate that Affirmative Action is the one that's being attacked today."
******************************************************************************************
The preceding article was published as part of an ongoing partnership between Ethnic Media Services and the Los Angeles Blade. For additional information or to learn more about Ethnic Media Services click on the link embedded in the logo above.