November 23, 2020 at 8:32 pm PST | by Noah Christiansen
Young, LGBTQ+, homeless, & thankful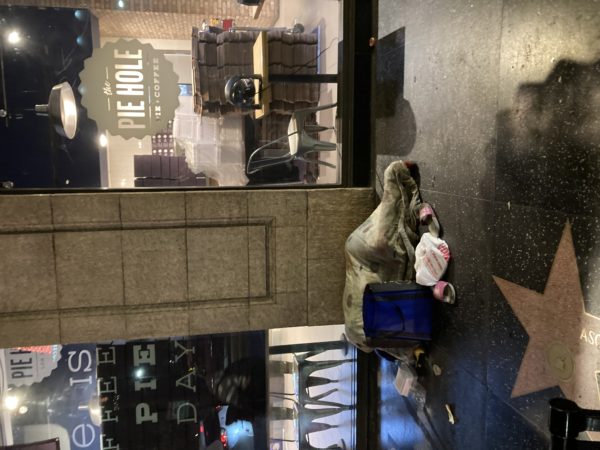 "Thanksgiving is different for everyone, so if you are thankful for the compassion that people give you, maybe you should spread that compassion to others."
HOLLYWOOD – With Thanksgiving this week many people are thinking about what they're thankful for. For some, they're thankful for their home, job, and loving family. For others, they're thankful for the smaller things in life such as a place to sleep at night – even if it's outside in the cold. When examining homelessness in Hollywood, the Blade took a closer look at what homeless people have to go through and what they're thankful for- if at all.
In the city of Los Angeles there are 36,300 homeless people with a total of 58,936 in the County according to the annual Los Angeles Homeless Services Authority's (LAHSA) homeless count (2019). Over the years, homelessness has dramatically increased all over the county.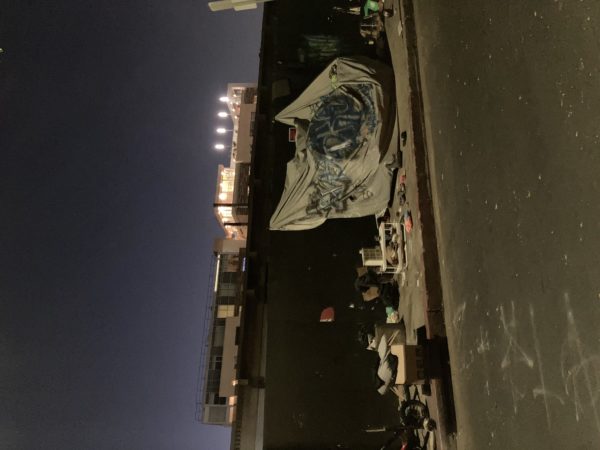 But during these times of coronavirus, it's very easy to understand why homelessness is becoming increasingly prevalent. With the government failing to provide stimulus checks to the population, unemployment is on the rise and people are struggling to pay for the basic necessities such as rent.
Even though people are failing to pay rent – some still have a place to go. It is very common for people from their teen years to their late twenties to live with their parents – especially during these difficult times. But what if their parents disown them? This is an issue that many LGBTQ+ young people face.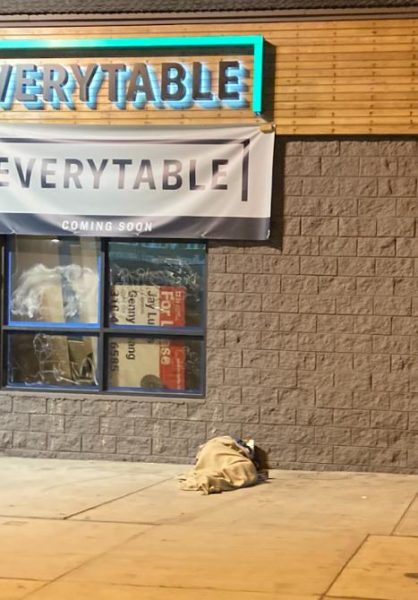 The Blade conducted multiple interviews with homeless LGBTQ+ young people this past weekend to see the struggles that they are facing while also asking what they're thankful for.
James C., a 26-year-old homeless man who asked to be identified only by his first name and initial told the Blade; "I am thankful for a lot of things even though I have little. I'm thankful for walks and food when I can get it." James went on to discuss what it was like being LGBTQ+ and homeless. "I don't know… It's difficult. The lack of support", he said.
James, like many other homeless LGBTQ+ people, have a lack of financial, emotional, and mental support. Adding homophobia into the mix complicates and oft times worsens homelessness. James, at the time of the interview, was living on the streets of Hollywood near the Los Angeles LGBT Center which does provide a litany of resources as well as a temporary youth shelter.
On the Center's website, it reads, "If you're one of the thousands of homeless lesbian, gay, bisexual, transgender or questioning young people (ages 12 – 24) without a home, we welcome you as a member of the Los Angeles LGBT Center's Youth Center."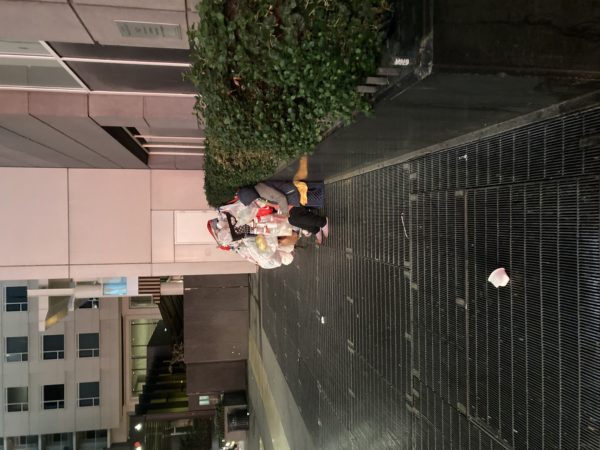 Ellia, (a non-binary individual who asked to be identified only by their first name) a Black young LGBTQ+ person expressed what they're thankful for in a very enthusiastic way. "I have so much to be thankful for," Ellia said, "I'm thankful that God is watching over me. You know… Thanksgiving is celebrated through the pain of my people. They slaughtered my people."
Ellia's sentiment echoed with the group of homeless people that they were standing around.
Justin, one of Ellia's friends, was asked about LGBTQ+ homelessness in Hollywood. He said, "I'm not part of that group or whatever. But they are people and they are family. We all support each other here."
Though Justin and Ellia are just a few homeless people in a sea of thousands in Los Angeles, their positive attitudes and expression of what they were thankful for was incredible to see.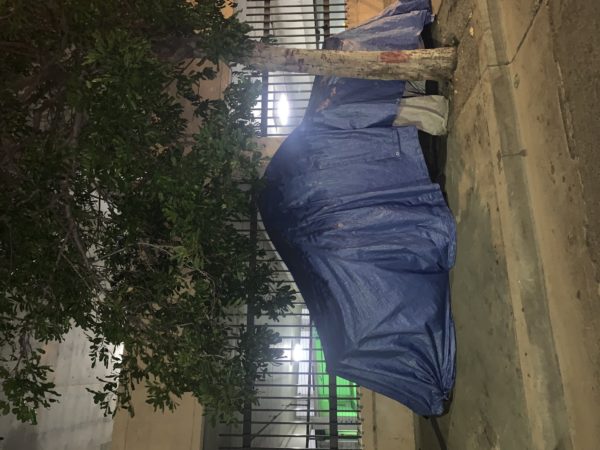 All of the stories were powerful – especially Carl's. Carl indicated to the LA Blade that "being thankful is difficult." "How am I supposed to be thankful when I'm out here while I see these homes in the hills," Carl said.
The homes Carl spoke about were the multi-million-dollar mansions just minutes away from homeless camps and tents. His description of the wealth inequality is important to understand when examining homelessness because as he pointed out society should question why some people have profited immensely from the coronavirus while others are in the streets.
Although the LA Blade was able to conduct some comprehensive interviews, most of the responses were one-word answers. Here is a short list of what some homeless people told the Blade they're thankful for; Food; My blanket; When people give me money; God; Jesus; Cigarettes.
It is easy to be fatalistic when looking at the numbers of homeless people- resources are critical. In greater Los Angeles, the LGBT Center is one resource that homeless LGBTQ+ youth are able to access. They are a welcoming center that will help people in a litany of ways. Some of those ways might look like finding a shelter to stay in while others help with access to health care and long-term planning for one's future.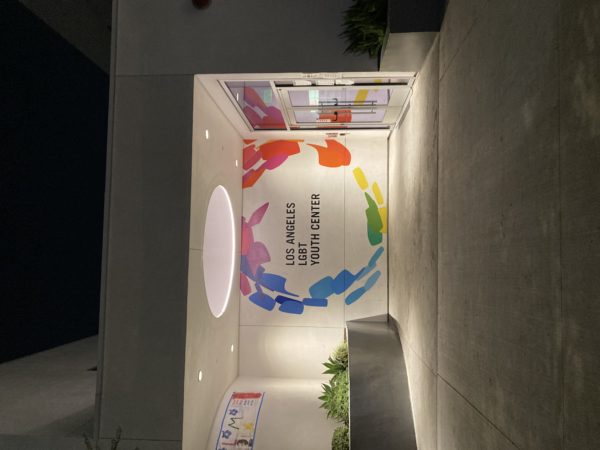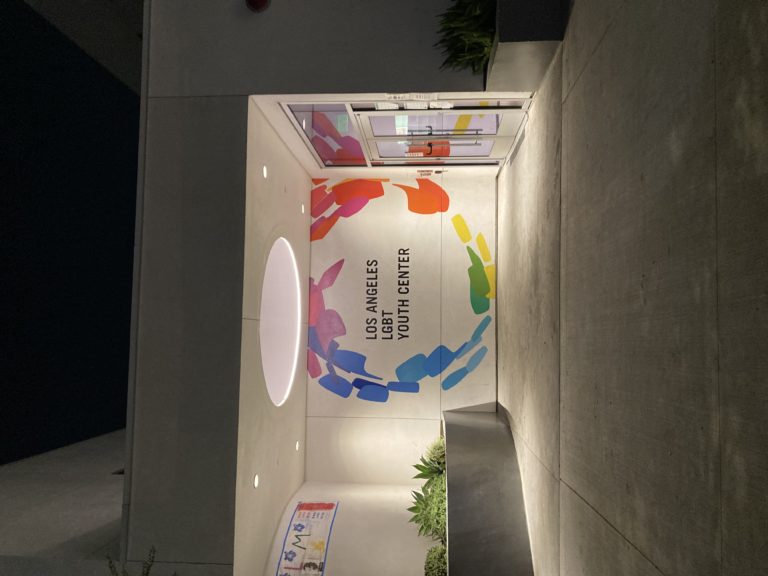 But there are also the needs that need addressing due to the severe strain especially the high rates of suicides among LGBTQ+ youth. West Hollywood based The Trevor Project, an LGBTQ+ organization focused on preventing suicides and homelessness in the LGBTQ+ community talks about homelessness in particular in its messaging on its website:
"Family rejection on the basis of sexual orientation or gender identity can have extreme effects on LGBTQ youth. In one study, lesbian, gay and bisexual youth who reported higher levels of family rejection during adolescence were 8.4 times more likely to report having attempted suicide, 5.9 times more likely to report high levels of depression, 3.4 times more likely to use illegal drugs and 3.4 times more likely to report having engaged in unprotected sexual intercourse, compared to peers from families that reported no levels of family rejection.
As a result of family rejection, discrimination, and a host of other factors, LGBTQ youth represent as much as 40% of the homeless youth population. Of that population, studies indicate that as many as 60% are likely to attempt suicide."