December 1, 2020 at 11:27 pm PST | by Rick Zbur
Innovation was key to count LGBT people in Census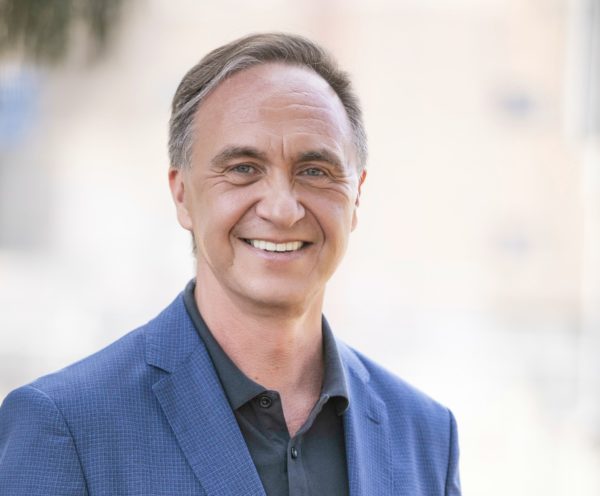 The Los Angeles County Board of Supervisors chambers was abuzz on a drizzly March morning earlier this year. More than two dozen people connected to various community organizations were excited to announce the launch of one of the largest collaborative efforts in the Golden State to engage Californians and encourage them to fill out the 2020 Census.
Many — like Equality California, the nation's largest statewide LGBTQ+ civil rights organization — had worked for more than a year putting together innovative and unique outreach programs targeting marginalized communities historically underrepresented in government and policymaking. Then, minutes before the press conference was set to begin, a shocking message came through: Due to new information about a concerning virus, the county of Los Angeles would be going on a mandatory lockdown.
Our best-laid Census plans — which included the recent launch of a million-dollar statewide outreach campaign to make sure LGBTQ+ Californians are counted in the 2020 census — came to a sudden halt. We feared the worst: the COVID-19 pandemic would obliterate our best efforts. That the Californians we needed to respond to the Census would be left out again.
However, as the Executive Director of Equality California, I'm proud to say our team quickly pivoted our education campaign that included door-to-door and in-person outreach to a virtual endeavor where face-to-face visits became virtual events and peer-to-peer conversations became interactions over the phone and text.
We understood the need to remain safe and cautious in the face of this new threat, but we also know that one out of five LGBTQ+ families are enrolled in social safety net programs and have been consistently undercounted in Census. Our inclusion in the count was critically important to ensure we received the community programs and resources and political representation that reflects our needs.
Getting Californians to prioritize something beyond the immediate crisis facing them was no small task. The dynamics that paralyzed participation ranged from economic hard times, families sheltering in place, social unrest to fear of government or sharing their personal information.
Even after the Trump-Pence Administration scrapped plans to include questions regarding sexual orientation and gender identity in the 2020 census, participation was still crucial. For the first time this Census form included a question allowing same-sex couples to identify as either as spouses or unmarried partners.
But in many ways, the ability to respond online – this being the first Census that did not explicitly require the return of paper forms – worked to our advantage as we explored unconventional tactics and communicated digitally through social media live events, online ads and emergency resources.
In fact, like all of California, we moved more online. With the help of our data, we compiled showing where the hardest-to-count areas were and combining it with self-response rate information, we were able to adapt and pivot more quickly.
Our engagement strategies happened on screens, phones and signage, all at a distance of 6 feet or more. We worked with the Latino Equality Alliance, The Gender Health Center, The LGBT Asylum Project, The SOURCE LGBT+ Center, The Dolores Huerta Foundation, Arming Minorities Against Addiction and Disease Institute and San Diego LGBT Pride.
And when it was over, across the state, more than 1 million more Californians responded on their own to the Census in 2020 than in 2010, and nearly two million more Californians responded compared to 2000. Neighborhoods in San Diego, Los Angeles and San Francisco set records with the highest self-response ever.
The final U.S. Census count for California won't be released for weeks or months, but our final self-response rate shows that our network helped accomplish a herculean task – nearly 70 percent of Californians responded, which will help ensure the most accurate foundation upon which the U.S. Census will do its remaining work. Our participation this time around will make a difference for our community and the vulnerable populations to which we belong for these next 10 years.
Thanks to broad cooperation, a unified message and active participation from lawmakers, we were able to reach people across the state in safe and creative ways at a time they were staying at home and staying apart.
This shift in how government and community organizations reach Californians speaks to our collective desire to improve our outcomes as a whole. Effective government strategies can and must work for underserved communities.
As the nation considers how we must spur innovation to help bring us out of these dark times, the Census effort can offer important lessons for educating, motivating and activating California's communities: use the power of digital tools, deliver in-language messages using trusted messengers with trusted messages.
This framework should be a tool to continue engaging neighborhoods, on health programs, social issues, economic prosperity or rapidly emerging issues – and for the 2030 Census to ensure questions regarding sexual orientation and gender identity are included.
California can be proud of its collective efforts to make sure ALL Californians were counted during the 2020 Census by driving up the self-response as high as possible to support the most accurate count possible.
Now is the time to think different, be innovative and strive for positive change. Let's work together to achieve the same success to keep moving us forward – here's to start planning for the 2030 Census.
Rick Chavez Zbur is the Executive Director of Equality California