Biden's election a sense of relief & hope- but caution too
There's a great deal of work to repair the damages.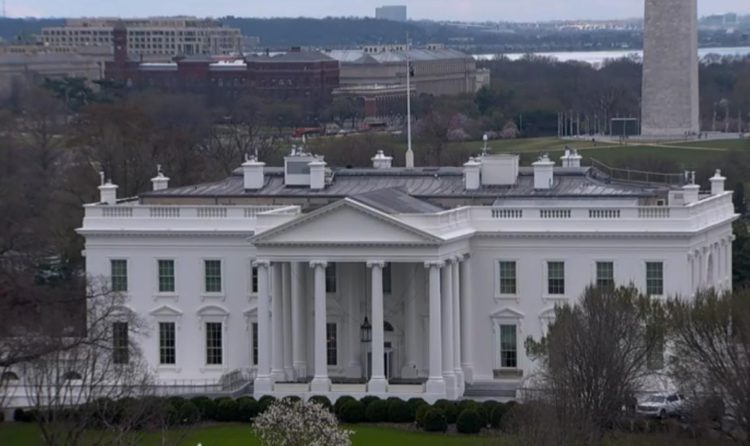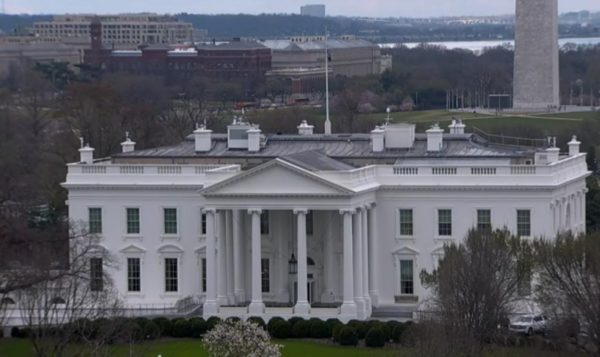 "There is no necessity to separate the monarch from the mob; all authority is equally bad." ~ Oscar Wilde

The last four years have been grim for the greater LGBTQI+ community. Trump's presidency unleashed a seemingly endless barrage of hate-filled attacks, a ban on Trans military service, and potential future legal landmines because of a sycophantic Republican Senate filling the federal court system with jurists who most definitely are intolerant and in many cases not even qualified.
Noting that in fairness- in addition to LGBTQ+ people, intolerant of voting rights for Black Americans, women's reproductive rights, and immigrants especially those of colour.
This presidential administration was largely comprised of Trump tweeting then rushed reactions by officials to validate and carry out his craven and oft times irresponsible electronic social media executive mandates and madness.
Governance suddenly was based on the whims of a volatile, ignorant and petty tyrant which laid the framework during his last year in office for the disastrous handling of the coronavirus pandemic and the deaths to date of over a quarter of a million Americans.
The First Amendment defenders of the press were denigrated, insulted, labeled 'Fake News' and suddenly even found themselves subject to death threats at the worst or serious injuries at the least.
Peaceful protesters found themselves battling not only law enforcement, but elements of white supremacy or hyper nationalists cheered on by Trump in tweet after tweet or in rally after rally or utterances to far-right media. In once case, people were tear-gassed so that Trump could pose for a picture.
Trump attacked immigrants and frankly any group such as Muslims in a blatantly racist way- then when challenged would lie about his actions.
Piece by piece Trump and his cronies and enablers in the Congress dismantled a government that while at times has functioned as a bloated bureaucracy to be certain, nonetheless it manages to deliver its necessary services.
The level of corruptness of Trump administration officials has been frankly breathtaking. Outside of the fact that the president himself was impeached, 8 of his top advisors were convicted of serious crimes and the investigations into the Trump administration produced over 100 charges by federal prosecutors and an additional 34 people charged with serious crimes all directly related to this president.
Trump came promising to drain the swamp instead filling it with billionaire cronies, unqualified administrators for the various agencies and then attacked institutions beloved by many Americans but despised by those on the right who have waited for years to disassemble FDR's legacy or LBJ's civil rights accomplishments. Then the all out assault to destroy President Obama's signature Affordable Care Act that will remove protections and health care for over 20 million Americans. (And without a whit of a plausible replacement plan even in existence.)
Then to ensure a legacy of the intolerance of so-called conservative 'religious-right' ideals, Trump and his Senate enablers are leaving behind a Supreme Court with the most conservative majority in decades with a potential to undo the gains of the LGBTQ+ community to include same-sex marriage and the rights of same-sex couples or even single LGBTQ+ people to adopt or foster children.
A majority on the high court that will ensure that Roe v Wade is overturned, and continue to limit the rights of Black voters.
Americans have watched for four years as Trump has blundered with foreign policy by alienating allies. He has cozied up to dictators in Russia, Turkey, Saudi Arabia, North Korea even going so far as to allow the murder of Jamal Ahmad Khashoggi, a Saudi Arabian dissident, author, journalist and columnist for The Washington Post.
The list is dizzying and sadly incomplete as a book length accounting would be truly necessary.
The change though that gives one hope is the election of Joe Biden and his running mate Kamala Harris. It gives the American people a cessation in the incessant lying, coded racist rantings, and the parade of attacks spreading divisive rhetoric.
But that renewed sense of hope is also tempered by the reality that an election that saw a record breaking historic number of Americans participate and vote, the fact that 79,887,852 who voted for Biden is overshadowed by the fact that 73,815,488 voted for Trump.
Take a pause for a moment, go back over the first few paragraphs, then reflect on the fact that 73+ million Americans are perfectly happy with those behaviours and particularly, the lying. It doesn't bother them. That's actually frightening especially when you observe that instead of conceding the election after Biden's resounding electoral vote count of 306 to Trump's 232, he still insists that he will be elected and to that end there have been more lies as he tries to claim fraud and malfeasance in the system. This is dangerous and damaging.
There has been a bright spot of relief for LGBTQ+ people as this election also saw a record number, of over 500 LGBTQ+ Americans elected to all levels of government from local to state houses to the U.S. Congress.
This type of representation is critical along with the out of the gate support given in the acceptance speech the president-elect gave affirming his support and allyship of the LGBTQ+ community.
That said, the cautionary note remains that Trump and his Republican enablers as well as his cronies leave behind the wreckage of a government and worse a divided nation. There's a great deal of work to repair the damages, still given what would have occurred had he been reelected? One can indeed be thankful.
Brody Levesque is a veteran journalist and the Editor-At-Large of the Los Angeles Blade.
A special editor's note of gratitude for this week's cover art by Paul Richmond. He is an internationally recognized visual artist and LGBTQ activist whose career has included exhibitions in galleries and museums throughout the United States. He is also co-founder of the You Will Rise Project, an organization that empowers those who have experienced bullying to speak out creatively through art. Richmond and his husband reside in Monterrey, California.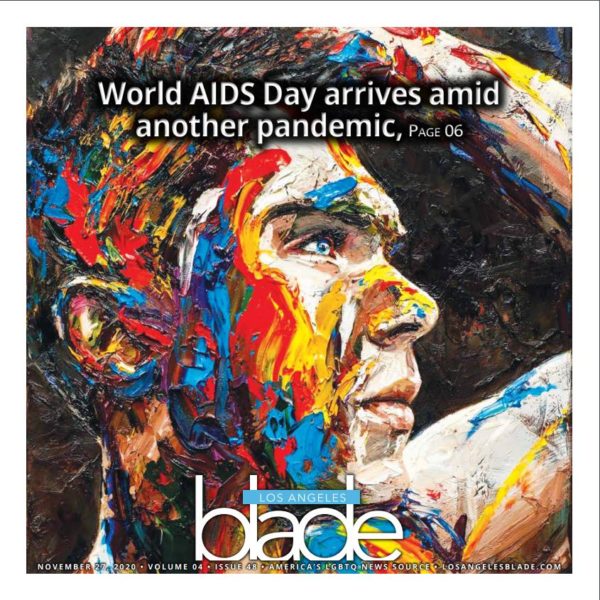 The long exhale to recognizing same-sex unions in Namibia
May 16 ruling a landmark moment for LGBTIQ+ rights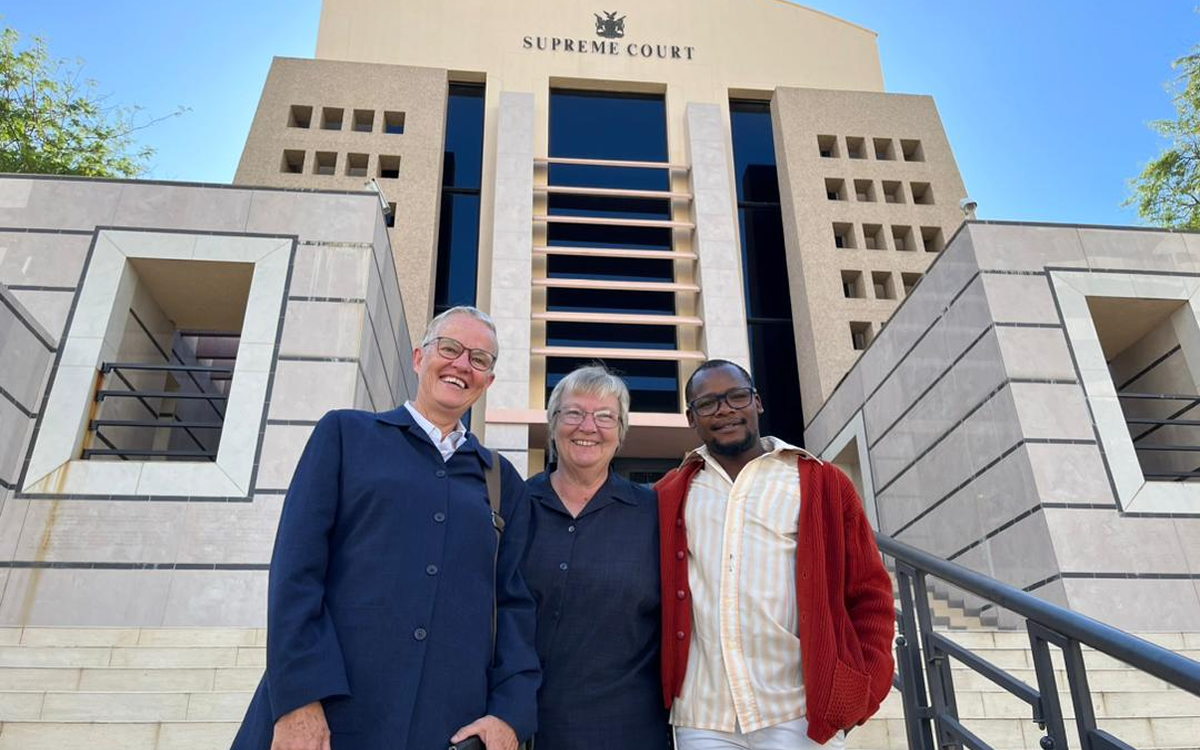 The Supreme Court of Namibia on May 16, 2023, issued a judgment recognizing same-sex unions of two non-nationals after they were denied immigration status by the Namibian government.
The story of Daniel Digashu, a South African national, and his family challenging the decision of the Namibian government denying him immigration status based on his same-sex marriage to his Namibian husband is just one of the many ways African governments continue to oppress and erase queer existence.
In 2015, Digashu married his partner Johann Potgieter in South Africa, where same-sex unions have been legal since Nov. 14, 2016; this, however, is not the case in Namibia. In 2017, after he and his family relocated to Namibia, Digashu applied for a work permit but got rejected by the Ministry of Home Affairs and Immigration based on his same-sex relationship status. The social inequality many LGBTIQ+ people face daily, and the lack of recognition and protection of LGBTIQ+ rights make them more vulnerable to stigma, discrimination and exclusion. Denying LGBTIQ+ people the right and the opportunity to marriage and family life has significant implications on their mental, emotional and overall well-being.
Heterosexual marriage is widely and legally recognized in Namibia and is often seen as the fundamental foundational family institution in society, including the church. The mainstream practice of marriage is deeply rooted in traditional, cultural and religious beliefs and practices. Marriage is not only a union between individuals but also a union between families and even different communities.
The denial to recognize Digashu and Potgieter's marriage had deprived them of a chance and a right to have a family, a community and a sense of belonging in society. The couple has been in and out of court since 2017, when they approached the High Court after several unsuccessful engagements with the ministry.
On March 20, 2021, the High Court heard the case and dismissed the matter on Jan. 20, 2022, citing that they cannot legally overrule a previous judgement by the Supreme Court, which found that same-sex relationships are not recognized under the Immigration Control Act of Namibia.
Constitutional violation of human rights
The refusal of the recognition of same-sex unions is an infringement on several fundamental human rights recognized and protected under regional and international human rights instruments — including the Constitution of Namibia. Denying the recognition and protection of LGBTIQ+ marriage and family violates their rights to dignity, liberty, privacy and protection under the law. Such human rights violation is also discriminatory and violates the constitutional right to non-discrimination, equality before the law and freedom of expression based on one's sexual orientation, gender identity and gender expression. Recognizing same-sex marriage ensures that LGBTIQ+ people have the same legal protections and rights.
If it pleases the court
In its 2022 judgment, the High Court of Namibia 2022 made favorable pronouncements noting the need to recognize same-sex relationships and that LGBTIQ+ people must be protected from discrimination. The court stated that: "Homosexual relationships are, without doubt, globally recognized, and increasingly more countries have changed their laws to recognize one's right not to be discriminated against based on one's sexual orientation. It is time to recognize that homosexuality is part and parcel of the fabric of our society and that persons — human beings — in homosexual relationships are worthy of being afforded the same rights as other citizens."
Both the High Court and the Supreme Court pronounced that the values, freedoms and democracy that Namibia was founded on have no place for discrimination and the violation of human rights. Everyone, including LGBTQI+ people, has the right to dignity, equality and protection under the law. This call for recognition by the courts is a significant victory for Namibia's LGBTIQ+ community and advocacy.
The Supreme Court went on to say that the "court has made it clear that this recognition of the equal worth of all human beings is at the very root of the Constitution and that this is 'further echoed and implemented in various articles of Chapter 3, and others of the Constitution.' The value attached to dignity is at the very heart of our constitutional framework and fundamental to it as a value of central significance. Although it is entrenched as a self-standing right in Art 8, it relates to the protection of other rights and in particular, the right to equality."
Colonial remnants and state-sponsored LGBTIQ+-phobia
To understand the continuous exclusion of LGBTIQ+ groups in progressive civic developments, it is essential to understand the impact and role that colonial laws have played in shaping the perception, attitudes and legal status of LGBTIQ+ people in society.
Colonial laws were discriminatory and repressive, resulting in the "othering" and, ultimately, the existence of vulnerable and marginalized groups. These laws were based on conservative religious and cultural values prevalent in Europe at the time and criminalized groups based on their gender, race, ethnicity and even sexual orientation and gender identity. Such laws continue to be in practice worldwide, including in Africa.
Like many other African nations, Namibia has an unfavorable history regarding recognizing and protecting LGBTIQ+ people. Identifying as lesbian, gay, bisexual or transgender is not illegal in Namibia. However, the country does criminalize consensual same sex-sexual activities between people of the same gender in terms of its Roman-Dutch common law.
These provisions are part of what was inherited from colonial laws during colonization and into the new constitution. Such laws continue to sideline LGBTIQ+ people, as they face daily stigma, discrimination and violence, including inaccessibility to healthcare, education, employment, and housing.
In December 2020, the African Court on Human and Peoples' Rights found that vagrancy laws or bylaws in nearly every country in Africa discriminate against marginalized and vulnerable populations, including women, children, people with disabilities, LGBTIQ+ people and others. Namibia is no exception in adopting such laws as the Roman-Dutch common laws criminalize consensual same-sex sexual relations. This imprint on the State still upholding oppressive colonial laws regarding LGBTIQ+ rights is part of why LGBTIQ+ people and families face daily exclusion. Consensual same-sex relations are still criminalized in Namibia. The repressive and colonial legislation still engraved in Namibia's laws provides many challenges for same-sex couples and LGBTIQ+ families, like Digashu and Potgieter, and many other same-sex couples seeking legal recognition status in Namibia.
Regardless of their sexual orientation, gender identity and gender expression, everyone should have social, economic and legal stability and equal opportunities. Still, discrimination against LGBTIQ+ people is a significant barrier to full social and legislative inclusion.
Same-sex relationships are currently criminalized in 32 African countries, with the death penalty in three African states if convicted and found guilty.
Namibia, formerly known as South West Africa, was a former colony of Germany and later came under the authority of South Africa. Namibia gained independence on March 21, 1990 and celebrated its 33rd independence anniversary on March 21 this year. The constitution of Namibia came into being when the country gained independence. Namibia's Vision 2030 concerns itself with the population concerning their social, economic and overall well-being and that all people enjoy high standards of living, good quality of life and economic and overall well-being and that all people enjoy high standards of living, good quality of life, and have access to quality social services. All of these aspirations translate into equity, equality and respect for human rights for all people, regardless of one's social standing. By 2030, Namibia aspires to be a just, moral, tolerant and safe nation with legislative, economic and social structures in place to eliminate marginalization and ensure peace and equity between of all people of different ages, interests and abilities.
The evolution of society
Society is evolving and becoming increasingly aware of its rights and existence. In advocating and asserting their rights, communities realize that such common laws are outdated and contribute to the discrimination faced by vulnerable groups. Colonization fostered environments in which such rules were applied in policy and practice to deter, conceal and repress freedoms of expression, identity and association of groups that did not fit the colonial setting. Such groups were made to feel inferior and less valuable to society, leading to segregation practices such as apartheid, tribalism, classism and discrimination and exclusion of sexual and gender minorities.
In a modern-day democratic, independent state like Namibia, colonial remnants are still widely evident in specific laws and policies, so people like Daniel and Johan, and others, must seek justice from the courts to validate their relationship and belonging. There needs to be a correlation between the legislation and the vision that the country is working towards.
The Bill of Rights is in place to protect and promote the fundamental human rights of Namibians and promote equality before the law and the need for fair, just and speedy court processes. The constitution promotes the rights to liberty, respect for human dignity, equality and freedom from discrimination regardless of a person's sex, race, or social or economic status association, and even the right to marriage and having a family between same-sex spouses. The blatant denial of the recognition of same-sex marriages by the State violates the right to dignity. It amounts to multiple layers of discrimination by the State, which contrasts with the constitution of Namibia.
Powering forward
Despite these challenges, there have been continuous efforts by LGBTIQ+ advocates and allies to push for greater recognition and acceptance of LGBTIQ+ individuals in Namibia. These efforts include taking an intersectional advocacy approach that is results-based. There is still a long way to go to achieve full equality and protection for LGBTIQ+ individuals in Namibia. In the long exhale process, Digashu has found public support and joined LGBTIQ+ human rights defenders to continue raising awareness and educating the public on human rights and the challenges faced by LGBTIQ+ people. The Digashu matter highlights the need for LGBTIQ+ inclusion and acknowledgement. In its judgment, the Supreme Court noted the need for social and legislative inclusion of LGBTIQ+ persons in Namibia.
Bradley Fortuin is the LGBTIQ+ Program Officer at the Southern Africa Litigation Center and is social justice activist with over 10 years of experience in program design and strategic management, focusing on developing, implementing and strengthening LGBTIQ+-led movements.