December 2, 2020 at 2:07 am PST | by Brody Levesque
LGBT lawmakers and Equality California map out 2021 legislative priorities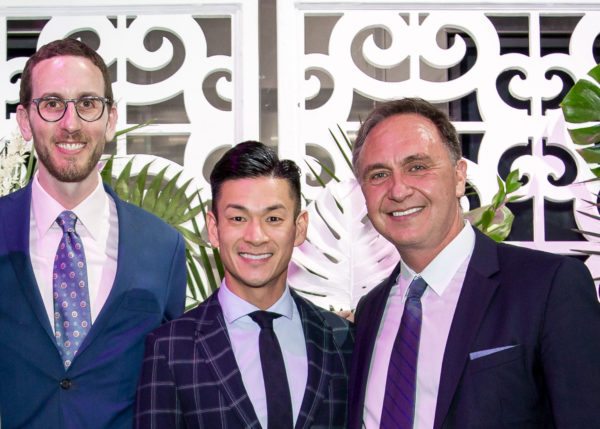 SACRAMENTO – As lawmakers from the LGBT Caucus prepare for the new 2021 session of California's legislative body, priorities are already being eyed in several key areas. However, the ongoing coronavirus pandemic is always at the forefront of considerations.
The 2020 legislative session was interrupted a few times as lawmakers and staff tested positive for the disease. There were also instances of lawmakers skipping scheduled hearings or votes after exposure to people who had tested positive. According to the Associated Press, 2020 marked a departure from 158 years of continuous deliberation and sessions by both the state's Senate and the Assembly.
This year's session, for outgoing LGBT Caucus Chair, Senator Scott Wiener, (D-SF) some issues needing to be addressed are carry-over from last year's session. Speaking to the Blade Tuesday by phone, Wiener said that while he was happy that several critical bills were passed and then signed into law in September by Governor Gavin Newsom, there are still gaps to be filled in implementation of at least one critical bill.
SB 932 which aligns with emergency regulations announced by the California Department of Public Health this past July requires better and more timely collection and reporting of communicable disease data from providers and laboratories on a patient's gender identity and sexual orientation. The problem however is that the data is still not available.
The Blade pointed out that its recent audit of California's online portal to the state's COVID19 response revealed that there was no data available detailing the numbers of LGBTQ people affected by the virus. Wiener agreed telling the Blade, "I've recently had two separate tests [coronavirus] and while there was a place to indicate my gender- there wasn't any to indicate my being gay or LGBT."
Wiener wryly noted that sometimes the implementation of laws were of greater adversarial factors than their passage.
Wiener said that among issues under consideration included a bill on surgical procedures for intersex babies, a bill for funding HIV centers that are able to execute rapid testing for syphilis, and budgetary requests to expand funding for Transgender programs.
He also noted that COVID hasn't changed the urgent need to address the housing crisis in California which directly impacts the LGBTQ community. In addition to a lack of housing stock there are not enough subsidized homes for low income Californians coupled with the fact that renters in the state still are facing instability.
Wiener also wants expanded efforts in addressing Mental Health concerns as well as enacting reforms in the criminal justice system in the state particularly for Black and LatinX residents.
Echoing the Senator's concerns, Equality California's Rick Zbur told the Blade that his organization is looking at ways to work together in the area of Criminal Justice reforms with lawmakers in the Black Caucus offering proactive support.
In a Monday phone call with the Blade, Zbur also said that focusing on the needs of the one out of five LGBTQ+ families enrolled in social safety net programs will be a priority especially in devoting resources and ensuring political representation that reflects their needs.
Zbur said that another primary focus will be working with lawmakers and educators across the state for LGBT competency training for teachers. By ensuring awareness he noted, it reduces the likelihood of bullying or exclusionary behaviors especially in increasing awareness for Trans students and non-binary/queer students.
Zbur's legislative goals mirror Wiener's in areas of housing, mental health, and especially in expanding services for low-income LGBTQ people and vulnerable seniors.
Assemblymember Evan Low, who was elected in 2014 to represent Silicon Valley in the State Assembly, will serve as chair of the LGBTQ Caucus in the coming session, while Senator-elect Susan Talamantes Eggman, currently an Assemblymember from Stockton, will serve as vice chair.
"The pandemic is our first, second and last priority this coming year, and that's because the virus poses so many different challenges," Low said to the Blade in an emailed statement.
"We know state health officials need to be transparent in tracking cases and deaths in the LGBTQ+ community, but we also need to tackle the devastating economic toll the virus has had on LGBTQ+ businesses and workers. Once we have a cure in hand, the focus will shift to distributing a vaccine and we know the LGBTQ+ community will play a vital role in leading those efforts."