LA theatre companies raise the bar on creativity with 3 new virtual offerings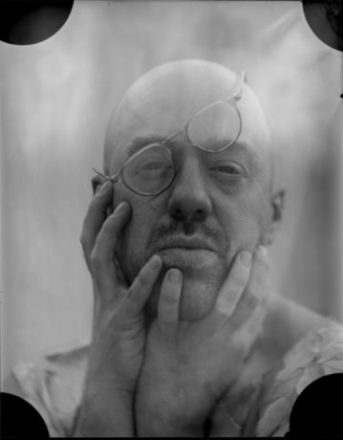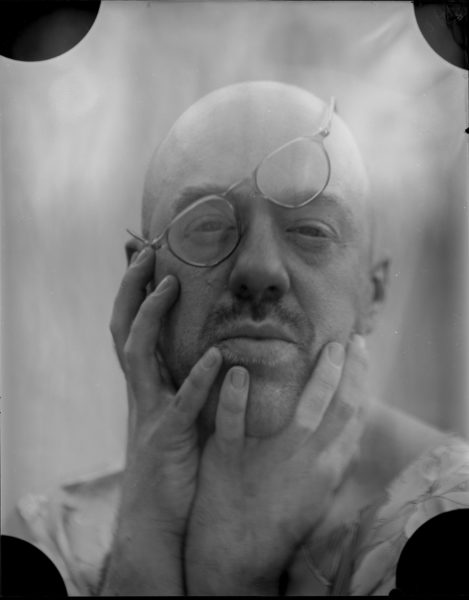 Are you one of LA's many fans of live theatre who has been struggling with the loss of a major aspect of your cultural life? Have you been left wanting by having to settle for virtual streams of productions long gone by and livestreams of play readings conducted on Zoom?
Take heart, because you have options – and best of all, they give you an opportunity to show support for the kind of small, local theatre organizations that have been hardest-hit by Covid-forced shutdowns and have, perhaps, the rockiest path ahead to survival in a post-pandemic world.
First up, and ongoing, is "The Gaze… No Homo," a finalist in the 2020/2021 Eugene O'Neill National Playwrights Conference adapted by writer/creator Larry Powell into a 12-part "media series" presented by the highly-regarded The Fountain Theatre on their new digital platform, Fountain Stream, in partnership with Powell and Angelica Robinson of Tell Me a Story Productions.
A bold and funny episodic tragicomedy for our times, this multi-platform online experience is unlike anything audiences have seen before. The first in Powell's "The Gaze" cycle of plays that examines the process of building culturally specific and queer works of color in certain historically white spaces, it follows an openly Black queer artist as he navigates the rehearsal process at a very white American theater festival. Tackling hard topics head on, Powell's timely exploration of the intersection between black and queer experience in the theatre wrestles with the question, "Why strain to be free under a gaze fixed on your imprisonment, when it's you who is holding the key?"
Powell – who is a writer, actor, director and producer born and raised in South Central L.A, says of the project, "In order to properly experience my own exodus of the decentralization of the white gaze in my creative work and reclaim my black ass imagination I had to stare the poison in the face and, through the telling of Jerome's story, turn it into the medicine decolonization so fiercely provides. That I was able to make this piece in the summer of 2020 and share this piece that same summer and beyond is a divine triumph. A blessing standing on sacred ground and under one gaze only: the ancestral one. Thankful to any and all who make it possible for others to catch the vision."
The short-form episodes began streaming, three at a time, on Friday, Nov. 20; six are available so far, which means you have time to catch up before episodes 7-9 debut on Friday, Dec. 4, with the final three episodes becoming available on Friday, Dec. 11.
Tickets are free at www.fountaintheatre.com/now-upcoming/the-gaze.
Next up, and premiering Dec. 17, is "Making Friends," from the IAMA Theatre Company – a new, "gaytastic" comic solo play, written and performed by self-confessed rage-aholic Tom DeTrinis, directed by Drew Droege, and filmed live (at LA's Pico Playhouse) for digital release.
DeTrinis describes himself as "a quick-witted, angry actor/writer/director/producer who just wants to be your friend." He grew up as an overly-sensitive child in a large family that would have preferred he keep his emotions on a leash. "Everyone thought they knew how to raise me better than my mom and dad," he says. "I think it was all the mixed messages I was getting that triggered my anger while I was still very young."
He tells the Blade, "This show is about anger and me, but really it is about being queer in a big family and what happens when so many mixed messages fly your way. I am VERY excited for the LGBTQ+ audiences to watch this because I really think they will see a lot of themselves in here. And I hope they also think about being KINDER to ourselves and others in our community, 'cause you don't know what people are going through and how they got to this point in their lives. Everyone is working hard and trying to love and live, and I really want people to take that away from this."
"Making Friends" will be available for viewing beginning Dec. 17 and continue streaming through Jan. 11, 2021. Tickets, which start at $15, will be sold in weekly blocks and include access to a variety of supporting live events. For more information on ticketing and streaming, go to www.iamatheatre.com.
Lastly, coming on Dec. 18, is "Storage Run," a new, interactive holiday experience from Rogue Artists Ensemble.
Described as "Pee-Wee's Playhouse meets Choose Your Own Adventure meets classic holiday fare," this innovative show explores connection in the computer age with a healthy does of seasonal flavor as it follows a character named Mike, trapped and alone in a tangled web of Rogue storage with just a few weeks remaining until the holidays, on a quest to send a message to the world.
Audiences are invited to help Mike through their Y/N choices, building a "singular and unlikely friendship" and unlocking a "holiday-tastic" adventure along the way – and all from the safety of your computer, as you use an interactive video platform to face multiple branching paths with hundreds of unique combinations and puzzles, with virtual downloadable gifts to sweeten the deal even further.
Rogue Artists artistic director Sean T. Cawelti (who is also the show's co-creator/writer/animator) tells the Blade, "Storage Run" builds on Rogue Artists Ensemble's mission of being inclusive of BIPOC and LGBTQ communities and telling stories with deep theatricality and heart. It was decided early on that in order to ensure the production would be safe, there would be one central human character named Mike.
Even though they are our only human character we have cast the role with three different artists representing both the BIPOC and LGBTQ communities. Mike's fluid character representation and journey will resonate with all who experience "Storage Run." Through the story, Mike discovers their friendship with a Robot named Fred and it is through the Robot's eyes the audience experiences the story. The message of community and the importance of family, no matter how unconventional is at the heart of the experience and I know will resonate with everyone."

Created by the Rogue ensemble in collaboration with over 50 artists from across the country and utilizing an interactive video platform devised by HapYak, this subversive holiday treat features performances by Miles Taber, Amir Levi, Carene Rose Mekertichyan (who share the role of "Mike") and Tim Kopacz (who plays "Fred"), with special surprise "magical moments" from a host of other performers.
Part One of the adventure will be available on Friday, Dec. 18 at 7 p.m. PT / 10 p.m. ET; Part Two will release on Friday, Dec. 25 at 7 p.m. PT / 10 p.m. ET; and Part Three will post on Friday, Jan. 1 at 7 p.m. PT / 10 p.m. ET. Once introduced, all three episodes will remain available through Jan. 31, 2021. Tickets are pay-what-you-can, with a suggested price of $20. Pre-purchased entries are available now (there's even a special emailed gift!) at https://www.rogueartists.org/storage-run.
Kardashian carries her weight in 'AHS: Delicate'
Show's 12th season faces hurdles before we'll know whether it lives up to the promise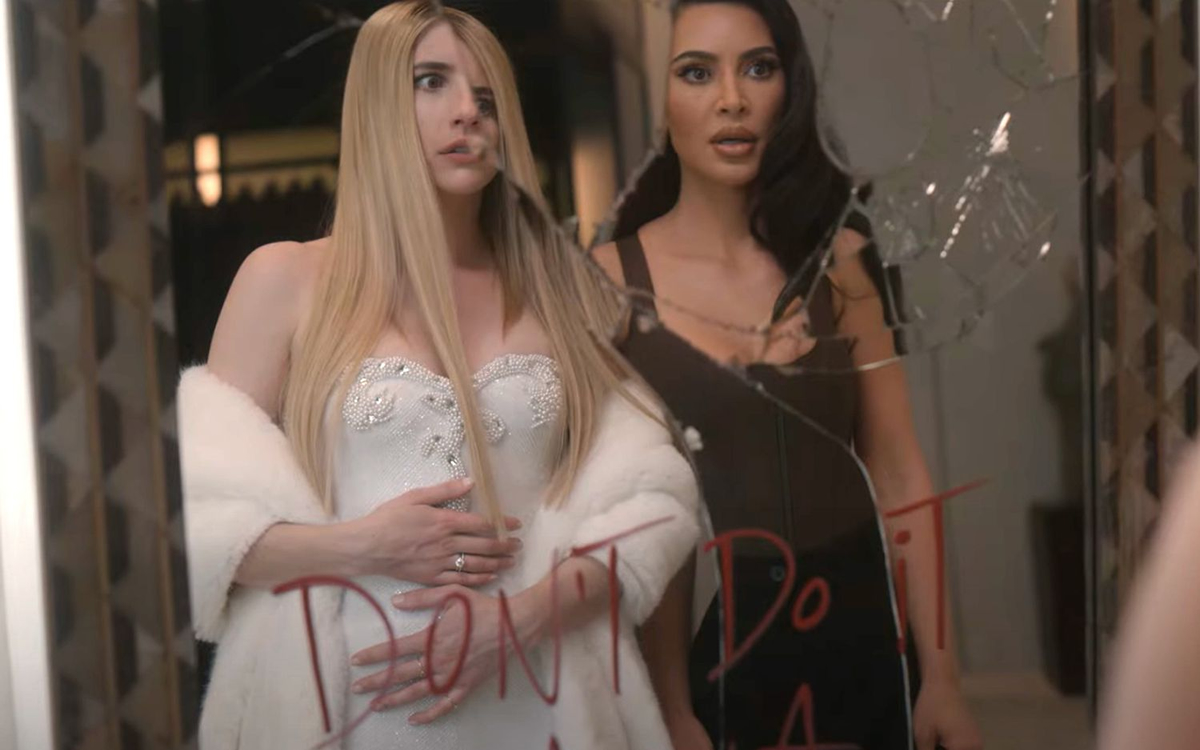 The biggest question around the 12th season of "American Horror Story" has nothing to do with the plot, which means it won't count as a spoiler if we answer it right off the bat: Kim Kardashian's acting is just fine.
At least, that's true through the first episode; future installments may require a reassessment of her skills, and perhaps that will add an additional layer of suspense to the proceedings as the story unwinds – a "hook" that might be a big part of the reason the reality show "famous-for-being-famous" celebrity was cast for this season in the first place. Whether her performance ends up being a triumph or a train wreck, it's guaranteed that millions will want to watch it, and she herself would likely be the first to endorse that kind of sensationalist strategy to boost audience interest in the newest season of a show that has been around longer than many of its fans have been old enough to watch it. Ryan Murphy's uber-gay, aggressively transgressive horror anthology may once have been "must-see TV" – but after more than a decade of thrilling, edgy concepts that were just as likely to fall apart into an anticlimactic mess as they were to build to a coherent conclusion, it has become more of a "guilty pleasure."
Before you come for us and call us "haters," rest assured we're not dismissing the power and genius of "AHS" both as a show and as a brand; camp and horror have always been deeply intertwined, and Murphy's trope-driven premise for the series has never shied away from leaning into that connection. The absurdity of its cobbled-together plots, contrasted with the histrionic over-seriousness of their presentation, is precisely what allows it to drive home its blatantly metaphoric commentary on whatever cultural or social themes it happens to be addressing. At its best, it has been electrifying, provocative, insightful TV, and at its worst, it has been painfully obvious, exploitative schlock that loses steam long before it sloppily ties all its threads together for a season finale, but either way, it has never failed to keep its audience coming back for more. Clearly, it has a power that lies beyond imposed standards of artistic quality, and it's hardly a stretch to suggest that power comes from the show's deeply progressive heart, which invariably and relentlessly exposes the hypocrisy, deviousness, cruelty, and oppression of a programmed and homogenized social order – with particular emphasis on the experience of those who dare to be outliers from that imposed norm, making it a perennial favorite with the queer demographic as much as its unabashedly gimmicky stunt casting of pop culture icons like Lady Gaga (and Kardashian, of course) to draw queer eyes faithfully to the screen for 10 weeks each autumn.
Yet even if queer subtext is a big part of what makes "AHS" tick, the series doesn't always place its focus – as it did in last year's grim AIDS allegory, "NYC" – on overtly or exclusively queer subject matter, and for its newest season – "Delicate", the new season adapted from Danielle Valentine's novel, "Delicate Condition" – the venerable FX tentpole series full-heartedly embraces a feminist milieu. The story wastes no time in evoking questions and concerns about the rights of women to maintain autonomy over their own hearts, minds, and bodies. Led by "AHS" veteran Emma Roberts – who, though Kardashian has been granted the most press attention, is the season's central character, and brings her to life with likable charm and compelling intelligence – it tells the tale of Anna Alcott (Roberts), a blossoming movie star trying to conceive a child with her supportive-yet-controlling partner Dex (series newcomer Matt Czuchry), who finds herself haunted by bizarre visions and unexplainable phenomena as she undergoes IVF treatment from a high-end fertility clinic.
Episode one launches the plot with the series' usual blend of stylish panache and unapologetic pulp by subjecting its heroine to a mysterious nocturnal incident, opening into an extended flashback that establishes a back story that will presumably be crucial to the events to follow. Juggling newfound success and fame with her commitment to starting a family, Anna is plagued by strange anomalies that lead her to question her own perceptions, and begins to suspect she is being targeted by a stalker (or stalkers) with potentially sinister motives. When these strange occurrences begin to affect her behavior, she finds herself ever more isolated from the skeptical Dex, who both coddles and condescends to her, and who may or may not still be obsessed by a the memory of a dead fiancée. She also becomes increasingly paranoid that she is being terrorized and manipulated by everyone around her – including her doctor (Denis O'Hare) and her recently acquired publicist (Kardashian), who exert conflicting pressures on her as she tries to navigate both her "real" life and the career she's on the cusp of creating. By the time the episode comes full circle and returns to the mysterious incident with which it opens, it seems clear than Anna's hopeful journey toward motherhood is happening at the center of some sort of arcane conspiracy.
Like most previous seasons of "AHS," "Delicate" starts out with promise. Conjuring and weaving together key themes from classic films from "Gaslight" to "Rosemary's Baby" to "The Stepford Wives," it leaves little doubt programming of women to make them conform to male-defined fantasy – and from the biblically coined notion that their gender is forever "cursed by God" to be punished for Eve's "original sin." From what we've seen so far, it seems clear that Murphy and writer/showrunner Halley Feiffer aim to frame that archaic perspective as a deliberate and coordinated effort to render women into expendable, easily managed accessories in a male-dominated world. That is certainly not a new concept, but one that is arguably more important to explore in the America of 2023 than ever before. And though the season's inaugural entry is too busy with exposition to give us much in the way of potent frights or shocks, it also provides flashes that hint at a season full of the kind of grotesque body horror that has always been a hallmark of the show.
Still, even if Kardashian – perfectly cast, by the way, as Anna's publicist and confidante, whose savvy for promotion makes her into one of her industry's leading names but who may also somehow be involved in the forces pushing her client toward a dark fate – can manage to meet the success of a few surprisingly good initial reviews, there are still a lot of potential hurdles for "Delicate" to jump before we can know whether it lives up to the promise from which so many previous seasons have fallen short.
It hardly matters, though; no matter how it plays out, the show is sure to strike a chord with all the loyal "AHF" fans, and those who are less devoted will probably still find much to keep them interested in the series' signature gruesome-but-elegant aesthetic, no matter what.