December 15, 2020 at 9:34 pm PST | by Noah Christiansen
A Trans superstar of South Pacific music- I'm Moshanty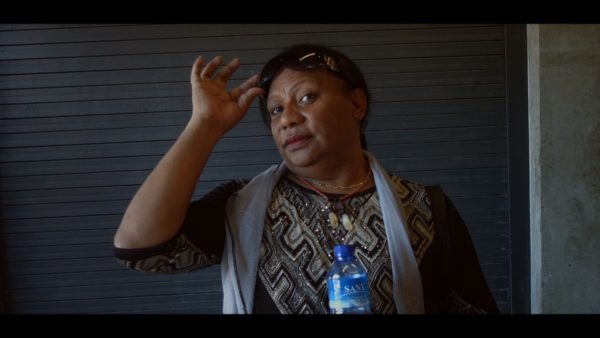 Papua New Guinea has earned its nickname as the 'Land of a Thousand Cultures' based on the fact that it is made of more than 600 beautiful islands, atolls and coral reefs, with populations speaking over 800 different languages.
But for veteran LGBTQ filmmaker and longtime U.S. State Department Arts Envoy, Human Rights Ambassador, Cultural Affairs expert and film documentarian Tim Wolff, a chance encounter led to the incredible story of a transgender music superstar and Papua New Guinea national hero Moses Moshanty Tau.
Speaking with the Blade this past weekend, Scott detailed the background of his film which is now available to stream on Amazon Prime and iTunes.
"In 2017, I met a legend at the very end of a trip to document the lives of LGBTQ persons in Papua New Guinea. Moses Moshanty Tau was a superstar of South Pacific music and an out trans activist. I was able to record her most lucid interview and her last live performance before she passed away on her 50th birthday, during editing and plans to return to PNG to shoot for weeks," he said.
Wolff described the encounter as one of hoping that both his battery and SD Memory Storage card would last on what proved to be a hot and educational journey crammed into a full van with the windows rolled part way up and no air conditioning bouncing along the dusty highway.
"I had five hours of battery life left and only one camera SD card, so it did present a challenge," he noted.
"I had to make both an introduction to and a eulogy for an activist and hero to millions of people, from 3 hours of footage." he said.
"For the effort it took to shoot and edit, for the human rights progress and activism that it might hopefully inspire and to preserve the memory of Moshanty for viewers in the years to come, I'm glad that I had the opportunity especially since Moshanty had died before I had a chance to spend more time documenting her story."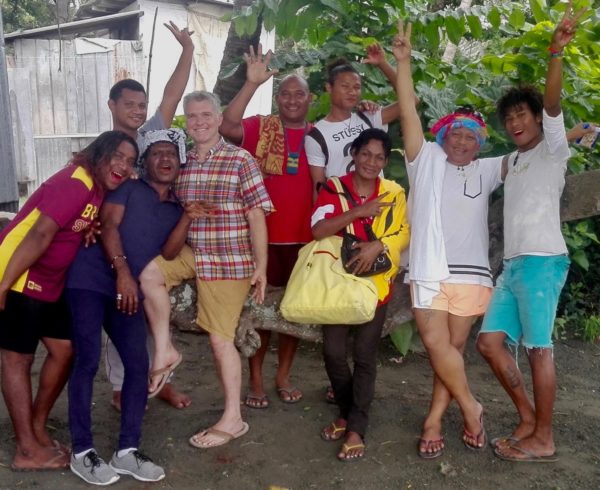 When he returned to his home in Massachusetts, Wolff edited the film he had shot along with footage from available various YouTube videos, producing the 57 minute feature.
I'm Moshanty. Do You Love Me? begins with a pitch black screen with the words "Newsreel footage from the exploitation of colonial Papua New Guinea."
This footage showed clips from the past describing the people of Papua New Guinea as a "hostile and primitive people." In the past, the people from Papua New Guinea were depicted as "uncivilized." The narrator of the clips at the beginning of the documentary says, "Our imagination thrills at the thought of the great changes destined for them in the years to come."
These changes were described as becoming "commercially civilized." Although there are people who view Papua New Guinea in this light, the documentary highlights the bright parts of Papua New Guinea's culture as well as the problematic parts that deal with homophobia and transphobia.
The film kicks off with some statistics: "Papua New Guinea is one of the world's worst places to be a woman' with over 70% of women and girls reporting that they experienced domestic and sexual abuse before the age of 15." Though women are treated unfairly, there is a stark difference between the way ciswomen are treated and the ways in which trans women are treated.
"Trans women are the most likely to be denied education or employment and living under the greatest possible threat of robbery, rape and murder," the film points out.
"There is one transgender woman who is beloved by nearly all of the eight million plus residents of Papua New Guinea, Moses Moshanty Tau." The documentary narrates her life story.
At an early age, Moshanty grew up with parents who were pastors, and although one might jump to the conclusion that pastors in Papua New Guinea might be against Moshanty coming out as trans, the documentary shows her parents as being caring and loving. Moshanty's mother says, "The scriptures say "do not judge." Moshanty commented on people preaching hate by saying, "If there is no love, what's the point of preaching about love on the pulpit if you have all that hate in you?"
Moshanty capitalized on her voice by becoming a musician and songwriter. Growing up with pastors as parents, Moshanty was a singer at her church growing up which inevitably led to her becoming a star in Papua New Guinea for her voice. Moshanty said, "….'97, '98, '99. I was number one in all parts of PNG [Papua New Guinea]."
Although Moshanty is a performing artist, she is also an advocate. "I am an advocate, " Moshanty said, " and I am one of the strong voices of this beautiful country of Papua New Guinea for my transgender community."
The film follows Moshanty closely and the transphobia that people in her nation face. Discussions run from the criminalization of being LGBTQ+ to videos of trans women being beaten and robbed are all shown in this documentary. While it may seem that transphobia runs rampant, there are groups and communities that are accepting and serve as safe-spaces.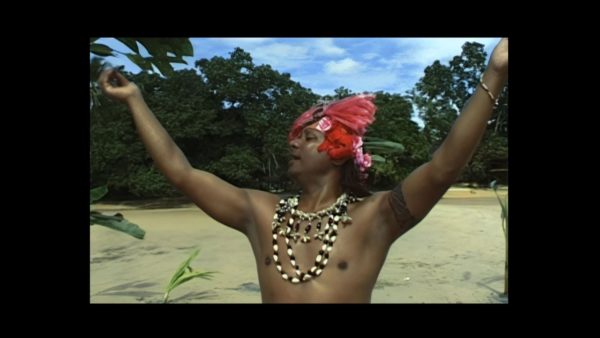 Moshanty was eventually diagnosed with lung cancer which led to her inability to sing, but that didn't stop Moshanty from raising money to help people with illnesses. Eventually, Moshanty died at age 50 from cardiac arrest. Although Moshanty passed away, the impact that she left behind was incredibly memorable.
Since graduating from the California Institute of the Arts Directing for Theatre and Film program, Wolff has traversed the globe filming documentaries ranging from a documentary about the criminal U. S. deportees of Port-au-Prince in Haiti to a documentation project of LGBT personal histories in Costa Rica and co-produced, with the U. S. Embassy in San Jose, a short documentary on the status of LGBT equality and freedom in Costa Rica. 
In March 2016, Mr. Wolff traveled to Vietnam, for the U. S. Embassy, Hanoi. While in Hanoi, he produced the short documentary "A Family in Vietnam" from an interview with U. S. Ambassador to Vietnam Ted Osius, his husband Clayton Bond and their two adopted children. The resulting documentary reached 100,000 views in the first ten days of its being posted on the Embassy's website and the Ambassador's personal Facebook page.
In October, 2017, Mr. Wolff traveled to Papua/New Guinea at the invitation of the U. S. Embassy in Port Moresby. There he documented the transgender communities in the villages of Hanuabada, Goroka and Hula for the purposes of a short documentary. He conducted workshops at University of Papua New Guinea, The American Center in Port Moresby and at the Center for Social and Creative Media, University of Papua/New Guinea, Goroka.
In October of 2018, Wolff returned to Papua New Guinea to screen 'I'm Moshanty.' The movie showed at the Human Rights Film Festival of 2018 and 2019, in Goroka, Madang and Port Moresby, PNG.
In February, 2020, Mr. Wolff traveled to Turkey at the invitation of U. S. Mission Turkey, to screen the Moshanty documentary at the Pembe Hayat Kuir International Film Festival in Ankara and Istanbul. While there he again conducted workshops on independent filmmaking at the Istanbul Experimental Film Festival, The Istanbul Cinema Network and MEF University in Istanbul.
I'm Moshanty. Do You Love Me? is available now in Amazon Prime and iTunes.