December 18, 2020 at 10:55 pm PST | by Noah Christiansen
Beloved Silver Lake queer bar's crowd fundraiser miracle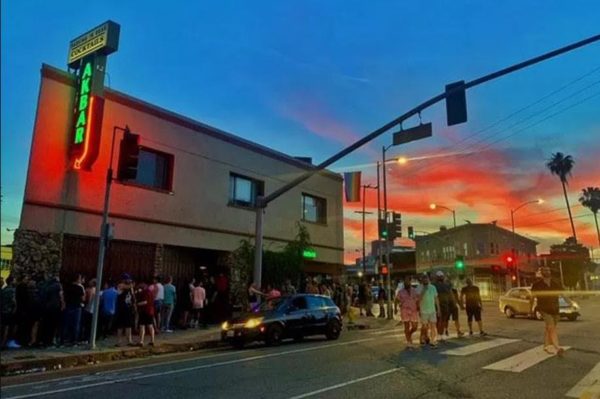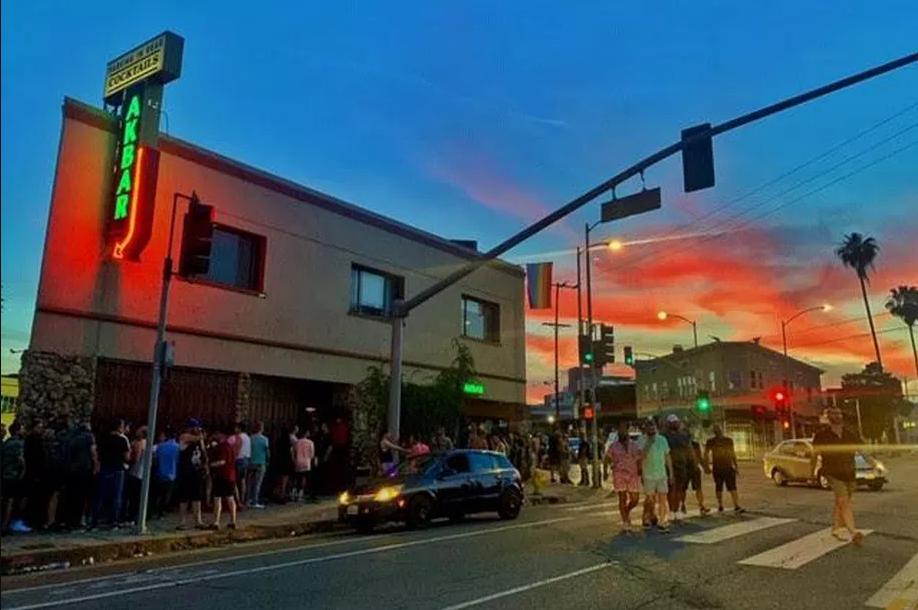 LOS ANGELES – Many small businesses, especially in the service hospitality sector, have suffered as a result of the COVID-19 pandemic due to lack of relief for rent and mortgage payments. The state of California's health officials have also repeatedly opened and closed restaurants and bars in response to the number of new cases or hospitalizations which has made it difficult for small businesses to stay alive.
Some businesses have had to shut their doors forever while others still have headed onto social media to crowd fundraise money to stay open. For the Silver Lake neighborhood's queer bar, Akbar, it has been an ongoing struggle to keep up with the monthly mortgage payments.
"Los Angeles County mandated that we shut our doors in March due to COVID-19, and since then there has been NO relief for monthly mortgage payments. We're asking today for your support to keep AKBAR from permanently closing," Akbar's owners, Peter Alexander and Scott Craig posted on the bar's webpage.
Then co-owner Peter Alexander also quietly posted a $150,000 fundraiser on popular crowdfunding site GoFundMe last week, hoping to save his 24-year-old Silver Lake bar from closing forever as a result of the ongoing coronavirus pandemic, Eater LA magazine reported.
He and co-owner Scott Craig quietly set up the page and hoped to begin raising funds on Wednesday, December 16, with a push on social media and everything. Both patiently waited for the designated start date, not realizing the fundraiser web page remained public.
Within the matter of a day, over $150,000 dollars was raised in support of keeping this LGBTQ+ bar in business. Alexander said, "We're as high as kites over here…We're so humbled and awed by the response," according to Eater LA. The tally as of Friday, December 18 was $187,750 raised of a $250,000 goal.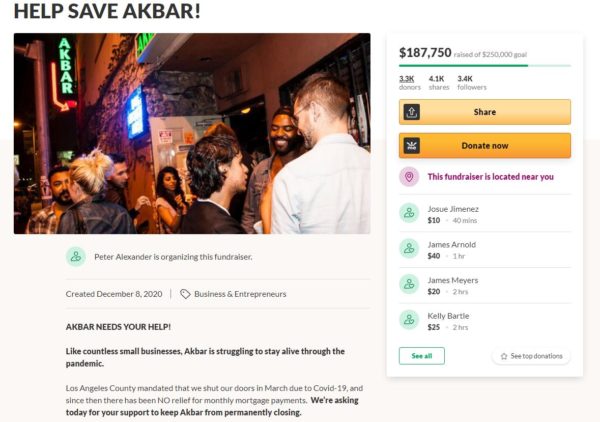 It wasn't just Alexander and Craig's GoFundMe that raised awareness to the beloved bar's plight, social media influencers jumped into the effort trying to save the business.
Tony Rodríguez from the popular Spanish Aquí Presents Podcast posted videos and pictures on his Instagram story of efforts that would help save Akbar. The bar's own Instagram page has posted some of the comments from the GoFundMe page, which are heartfelt and show what the bar means its patrons.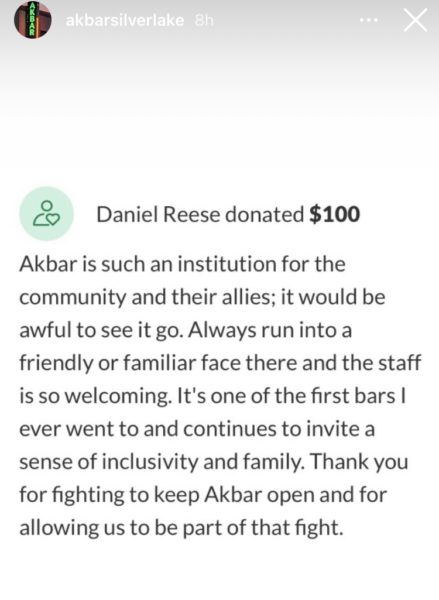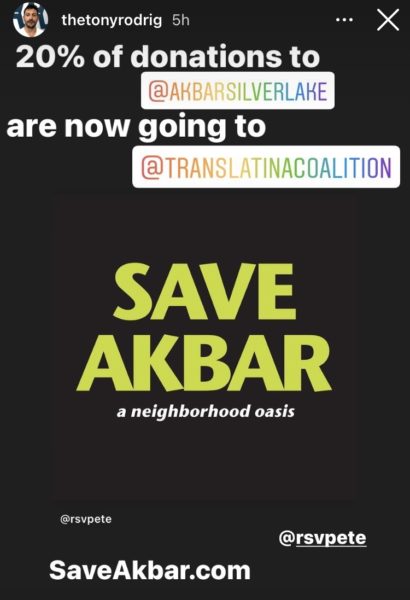 According to Rodríguez's and Akbar's Instagram stories, 20% of the donations are now going to the TransLatina@ Coalition.