It's not too late to give
We can't be together this year, so send something!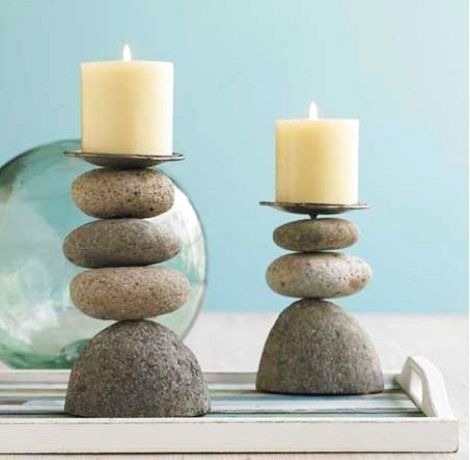 Holiday shopping for your friend or family member can be a tough task, which is why people often put off buying until the last minute! Lucky for you, Los Angeles Blade has crafted the perfect gift guide for all your loved ones! Given that everyone is struggling right now, please consider these purchases from these wonderful businesses all year round!
For That Fun Friend
DICK ON A DESK
If there is one thing we learned in 2020, it's how much we miss having fun. As many of us work from home, work responsibilities seem to be creeping outside of the typical 9 to 5 office hours and into our daily life. It's time to change all of that. As adults, we don't get Santa, or the Easter Bunny, or the Tooth Fairy. We get Dick. Thankfully, Dick is pretty cool. And he comes with a classic storybook tale about the joys of dicking around that will undoubtedly influence generations of sad adults. Life is for living, not just for working. Reclaim your humanity with Dick on a Desk. www.dickonadesk.com
Barefoot's Pride Packaging Collection features four unique and colorful designs that celebrate the strength and resilience of the LGBTQ+ community, and each design pays tribute to those who have made a significant impact on the community during Barefoot's 30+ year history of allyship. Barefoot's Pride Packaging Collection designs are featured on Barefoot Brut Rosé Bubbly bottles and Barefoot Rosé Spritzer cans. These bottles are great for host/hostess gifts for very small holiday gatherings or as a gift for your bubbly loving friend. Additionally, a portion of proceeds from Barefoot's Pride Packaging Collection, up to $60,000, will benefit Free Mom Hugs – a non-profit supporting the LGBTQ+ community.
For Him/Her/Gender Fluid
There are some great gifts available at Out & About Supply, which has a collection of luxurious and stylish masks, blankets, totes, hip bags, and duffel bags, encouraging people to safely enjoy the outdoors for a walk, hike, picnic, small gathering or a weekend away. Based in Silverlake and founded by Kathryn Hampton, owner of local interior design firm K2S Studio, and Dickey DeBiase, this is a great example of how local companies are applying their experience and resources in new ways to help during these unprecedented times. A portion of each sale will go toward building recreational space in underserved communities through The Los Angeles Neighborhood Land Trust. https://shop.outandaboutsupply.com/
Santa isn't going to need any help with this two-piece Santa bra set from 3Wishes.com – the online purveyor of all things sexy. This lovely set includes a stretch satin and net half cup bra with marabou trim, adjustable straps, a matching garter belt and a g-string. Whether you're the one wearing or admiring, this is a unique ensemble for all who have been naughty or nice. Or choose from one of their many sexy lingerie ensembles.
Robbins Bros has some wonderful sales if you are ready to pop the question! According to their research, nearly 90% millennial gay female couples have purchased traditional diamond engagement/wedding rings. About 65% of millennial gay male couples buy a diamond wedding ring for at least one partner in the relationship. Lab-grown diamonds offer an option that allows couples to get a bigger and more brilliant diamond than they may have expected.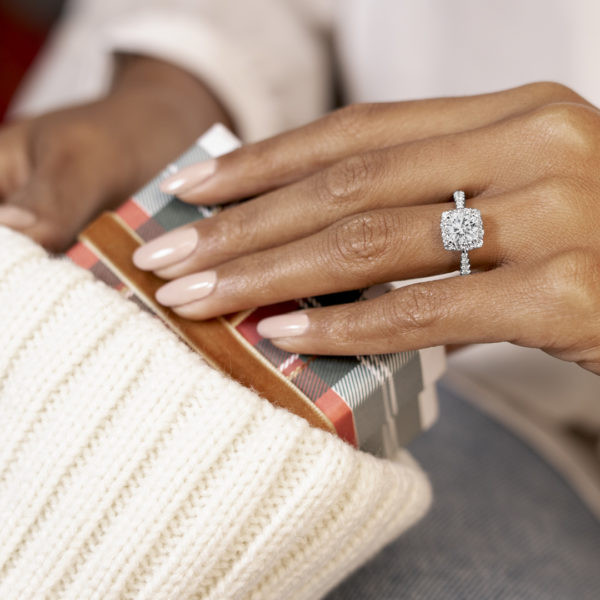 SOUNDOFF is a black and LGBTQ-owned, gender-neutral streetwear brand. Their new collegiate-inspired Varsity collection includes a new collection of hoodies and crewnecks that offer premium comfort without sacrifice.
The "S" hoodie pullover and SOUNDOFF crewneck are both made of an ultra-comfortable fleece sponge that you'll never want to take off.
For the Home
Copper Cups
If you are looking for a beautiful gift for the home chef, check out accomplished coppersmith Sara Dahmen, who makes incredible artisanal items for the kitchen. Her 1.7 lb. solid copper cups retail for $90 and makes a great present! She also creates copper pots and straws, and re-tins, buffs and polishes old copper pots for clients. Her latest book is called Copper, Iron and Clay, a beautifully photographed book that shows you how copper cookware is made, cooking with copper and fantastic recipes.
Shop Now: Look for her work at housecopper.com!
Flights in Stilettos
FlightsinStilettos makes a terrific soft, makeup towel that is a perfect stocking stuffer! The company is owned by Kinyatta E. Gray, and is based on her real-life glamorous travel style. These face cloths are ideal for traveling and can be washed and reused hundreds of times! The company also makes a fantastic "Love Wins" Towel, which is perfect for lgbtq couples on their exotic beach getaway. https://www.flightsinstilettos.com/glam-girl-beach-
For The Foodie

Los Angeles' only shop featuring solely female-made wines is Vinovore–their wine bundles are perfect for any price point on your gift list – they are filled with a fantastic rotating selection of available wines and accoutrement. The "you can't go wrong" gift, these bundles can include cheese, chocolate, or a variety of wines based on buyer preference. All the customer needs to do is pick the price point, and Vinovore will handle the rest. I am sure owner Coly Den Haan, a member of the LGBTQ+ community, would appreciate your support!
Tiato Kitchen & Garden, sister restaurant to Crustacean Beverly Hills, has some amazing gourmet holiday takeout and delivery offerings for Christmas that are available to order. With exclusive menu options,  get your traditional favorites with An Family's Cal-Asian flair. Tiato's holiday meal packages and a la carte menu options offer the best fare from one of California's most revered restaurant families in the comfort of your own home. And yes, the An family's world-famous garlic noodles are being offered!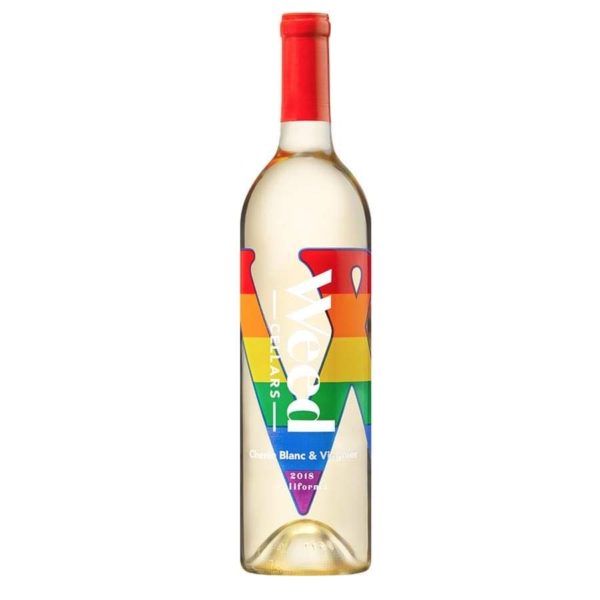 Weed Cellars brings you the Pride edition of a special white wine blend comprising 80% Chenin Blanc and 20% Viognier wine. Honor love with each sip as you enjoy rich notes of pear, ginger, jasmine, and honey. Dry and fruity, this wine has been meticulously crafted for perfect finish. Celebrate life. Celebrate you!
Barebells Functional Foods™ was launched in Sweden in 2016 to offer products high-in-protein that never compromise on flavor. Since the launch, the functional food brand has revolutionized the industry with its bestselling protein bars delivering 20g protein and no added sugar* – a real treat for everyone who wants to feed their cravings.
KÖE is the only kombucha that's fruit-forward, USDA Organic and packed with probiotics. KÖE was created for non-kombucha drinkers – people seeking a delicious, functional, sparkling beverage without the vinegary taste. KÖE is available in five flavors that are vegan, gluten-free, and certified Kosher. Made with black tea, natural fruit flavors, no artificial ingredients, and 100% organic cane sugar, each contains billions of live probiotic cultures and 15mg of caffeine. Formulated with just 9g sugar and 35 calories in a shelf-stable can, KÖE is the perfect on-the-go companion.
For Those Missing NYC:
Magnolia Bakery is your one stop shop for sweet treats and gifts for everyone on your holiday list this year. From holiday cookie + brownie sampler boxes for your family to festive cakes + cupcakes for your Secret Santa; DIY Banana Pudding Kits for a virtual holiday party giveaway + Magnolia Bakery's newest cookbook, The Magnolia Handbook for the aspiring home baker. The Magnolia Bakery Holiday Gift Guide has the perfect token for everyone and at every price point. No matter what the holidays look like this year, Magnolia Bakery will make sure that there is something delicious to celebrate! Each holiday treat is available for nationwide shipping via Goldbelly and directly from Magnolia Bakery's Holiday Gift Guide.
Katz's Deli offers various packages via its nationwide shipping platform along with the option to ship individual items. The iconic deli has been serving traditional Jewish deli fare in the LES for over 132 years, and this year has been no different, offering a constant place of comfort, quality and family at a time where New York needs it the most. Their pastrami and corned beef sandwiches are the gold standard for an 'authentic' NYC deli experience, thanks to Katz's emphasis on traditional slow-curing processes and hand-cut slicing techniques. Today, Katz's ships their deli classics nationwide, with free shipping for orders over $100.
Some great holiday gifts include:
Katz's Classic Subscription Package which provides the true taste of New York every month. It includes hand-carved pastrami and corned beef, plus all the fixings to make the classic Reuben and legendary pastrami on rye sandwiches. Each monthly package contains the most popular hand-carved meats & deli specialties. Subscriptions are available in 3-month increments. Subscribers will receive their package on the third Thursday of each month.
For those unable to get to NYC right now, the Taste of NY Package provides the perfect alternative. The package includes 1 lb. pastrami, 1 lb. corned beef, 1 small hard salami, ½ loaf seedless rye bread, 1 qt full sour pickles, 6 classic Katz's frankfurters, 6 frankfurter buns, 1 lb mustard, 1 lb sauerkraut, and 6 classic NY bagels. I
Katz's Complete 3-Course Dinner for 4 is the perfect special meal for the holiday season. The package includes 1lb each of hand-sliced pastrami and corned beef (2 lb total), New York deli rye and mustard, housemade matzoh ball soup, tangy full sour pickles, and rich old-world cinnamon babka. The dinner can also be ordered via Amazon.
Seeing as it is the season of giving, Katz's will continue its neighborhood and feed the frontlines charitable initiatives throughout the holiday season and New Year, always being a reliable and comforting mainstay.
Soothing Lips

If you want your person to have soft lips, consider gifting Miage Skincare's new lip treatment product, Bloom La Milpa. This item does so much more than hydrate your lips – it's a healing treatment, too. Miage is the first skincare line to entirely forgo water and bring into play, the effectiveness of isotonic La Milpa cactus juice and micro-molecule nutrient formulas. This works in osmosis with your skin to heal, nourish, and pamper your skin.
Valentine's gift of love is in the air
Something for everyone on your Valentine Day shopping list.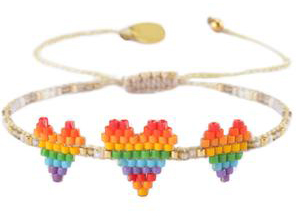 In such hard times, it's always nice to show a little love to the ones you care about! Los Angeles Blade has a plethora of lovely, exquisite gifts for everyone on your Valentine's Day shopping list. We have thoughtful gifts for him, gifts for her, and them! (And if you want to show some love to Mom too, we have some great gift ideas for her too!)
For The Body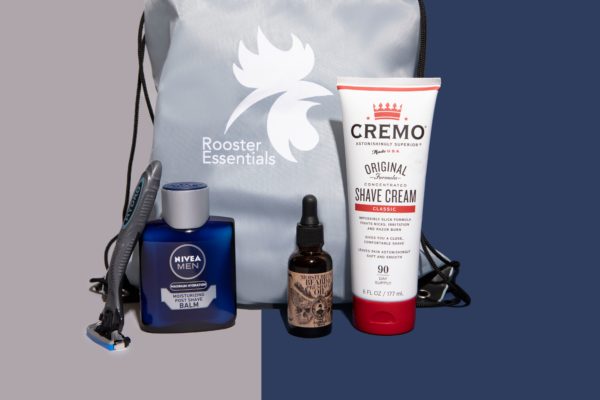 Rooster Essentials is a fully Self-customizable men's grooming store–you choose what you want and how often you want it and the company delivers it right to your door! So your man will never run out of toiletries, personal hygiene and grooming products ever again.
Currently boasting nearly 200 products from more than 80 brands, Rooster offers an expertly curated selection of lifestyle essentials and grooming necessities. Their goal is to make sure you always have everything you need to look, feel, and smell your best. RoosterEssentials.com
Daphne's Is Offering A Valentine's Day Two-Person Feast All Week Long (Locations Across California) In time for Valentine's Day, Daphne's is transporting guests to the Mediterranean coast. Starting on Monday, February 8th through Valentine's Day, Sunday, Feb 14, Daphne's will offer a 3-course dinner for two for those who want to celebrate the Mediterranean way. The package begins with a hummus and pita starter followed by two entrees with a protein of choice (gyro, chicken kabob, or falafel) served with basmati rice, a house salad, and pita bread with tzatziki sauce, and complete with choice of cookie or baklava dessert for $19.99. To find available locations in your area, visit daphnes.biz.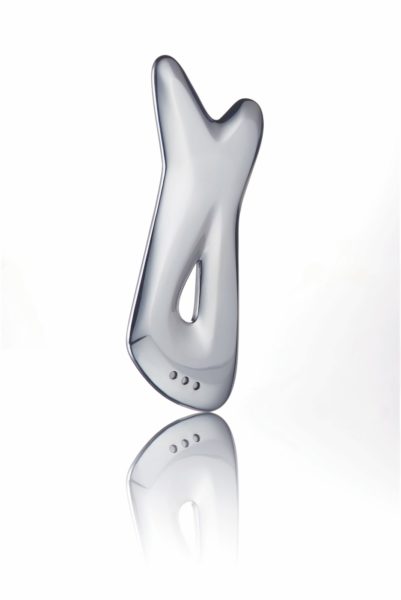 The Pause Fascia Stimulating Tool, an FDA-cleared Class 1 medical device, is engineered to stimulate fibroblasts—collagen-producing cells within the fascia connective tissue. Research suggests that external skin stimulation can reach beyond the surface to the subdermal level. Gentle stroking with The Tool to improve blood flow, support cell turnover, remove waste, boost collagen production, and optimize overall skin nutrition—which can help minimize sagging and enhance volume and elasticity. Price: $115. You can buy on Amazon, Nordstrom, see Pause Well-Aging.
Luxie also has their Glimmer Set, which was inspired by rose quartz and the healing qualities and properties that come from the earth's natural creation. The latest generation of synthetic tapered heads provide extraordinary performance and make this new set indispensable to all makeup enthusiasts. Explore the full array of looks the set helps you to perfect.
For Him/Her/Them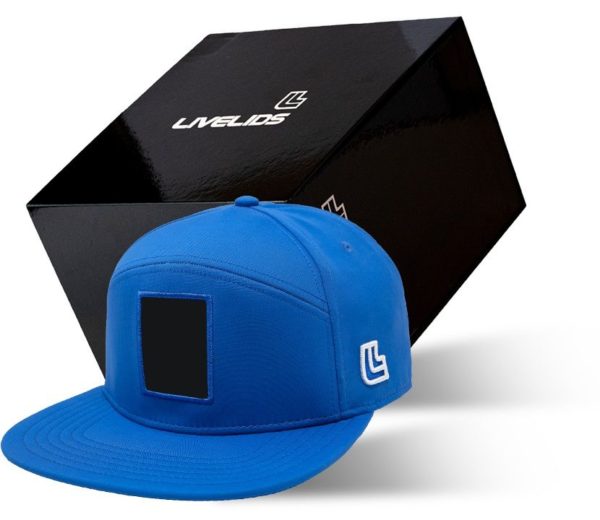 LiveLids is the ultimate in personalized gifts – a cap with an LCD display embedded unto the crown that allows its users to wirelessly upload and highlight images of their choice. The wearer can choose to show off their fashion savvy, favorite sports personalities or teams, rock or pop singers, or whatever fandom they love.
Ambition Worldwide "World's Fair Collection" highlights both the brand's NY roots with a pair of drawstring shorts in black destined to become a wardrobe staple due to its incredible fit and extended drawcards. It features the Gilmore D. Clarke unisphere logo referring to the 1964 New York World's Fair in Queens, NY. Since its inception, Ambition Worldwide has earned cult reputation as classic streetwear, earning raves from fashion and entertainment industry insiders like director Spike Lee and the cast of Fox's hit series, Empire, some of whom became early aficionados of the brand.
The most elegant design, Swiminista's Faithful Onepiece sits high on the neckline and features a chic keyhole cutout design. The thin braided ties weave through to the back and are adjustable to allow for the ultimate personalized fit. An underbust seam with hidden, removable softly moulded cups offers support and style. Designed in California. Eco-minded, luxury recycled material. Comes with a travel pouch.
Blossom & Stone has created a beautiful Venus Mask Chain (https://www.blossomandstone.com/venus-mask-chain ) which offers an opportunity to feel protected and grounded in an unpredictable world, while keeping ourselves and each other safe. Every chain is handmade to order with love and intention; rose quartz and clear quartz are charged in the new and full moons, and selenite is a natural energy clearer to keep you grounded. Glass beads are incorporated to keep the chains lightweight, and every order comes with a pair of silicone eyeglass chain loops for versatile wear.
DickPrint provides the perfect fit to show off your man's manhood and boost his confidence. It's fashion athletic wear with soft, quick-drying fabric great for nights in or days at the gym, designed for ideal comfort while transitioning through different parts of your day. Show off your sense of humor and your DickPrint.
Marisa Rae Corrado is a fantastic entrepreneur who launched Cameo Nouveau, a fashion website which features a beautiful array of new fashions and vintage finds.
She has been a designer in the fashion industry for over 15 years and was recently furloughed due to COVID 19. Marisa has made use of her creative energy to launch her lifestyle brand, which focuses on jewelry and home decor.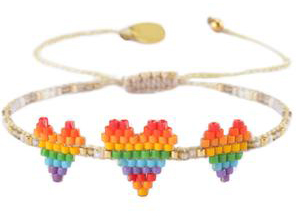 One of the amazing brands on the site is My Mom For Me – designer Mishky trains and employs women from low income communities to become artisan weavers and create these hand beaded beauties. This program encourages women to work from home in order to provide love, care and parental guidance to their children while having a sustainable income.
And Now For Something Different!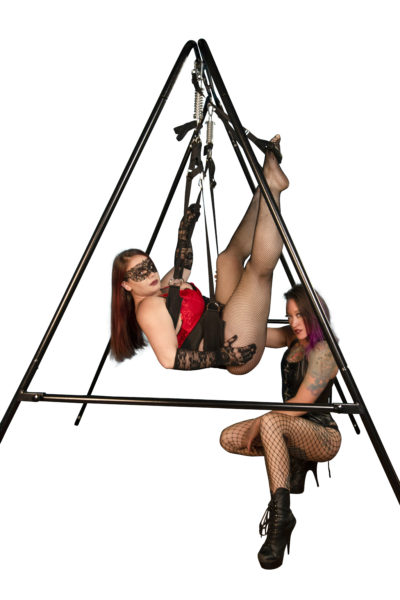 The pandemic may have curtailed travel, but that doesn't mean you can't have a wild ride in the privacy of your own home. Sexswing.com offers a variety of easy-to-install swings and slings guaranteed to take you higher and higher. You can bolt them to the ceiling or use in a stand. And once the pandemic is over, there's even a portable swing that fits over a door, which you can pack in your suitcase and take on vacation.
For The Eternally Romantic Person!
Nothing stirs the passionate heart like a fresh rose with its velvety soft petals and inimitable fragrance. But that beauty has been short-lived … until now. Empress Flora has created roses in a multitude of vivid colors that remain vibrant and smell wonderful for at least a year. One of the gift selections even comes equipped with a video screen for recording a sexy message that, too, will last for years.
Limited edition collaboration of Blvck Paris x Coup Champagne $225 in matte black bottle, this 2004 Vintage Brut Champagne by J. de Telmont opens up to delicate notes of ripe lemon, white-fleshed fruits and brioche. Lovely volume, full body yet also freshness and mellowness on the palate. Remarkable fullness and lengthy fruit exposure.
Weed Cellars has a fantastic fruity wine–Italian Sparkling Rose is a must for Valentine' Day! Purple violets greet you on the nose of this wine, along with whiffs of lime, peach, and vibrant red berries. A strawberry core meets with raspberry and tangy grapefruit on the palate. A vivid rosé that is beautifully textured and generously ripe, buoyed by fresh acidity. Pair it with seafood, cold meats and charcuterie, crab cakes, calamari, baked seafood, sponge and mousse cakes.
For The Fitness Geek
There's nothing sweeter, especially these days, than good health and fitness.
This Valentine's Day, treat your significant other to their very own Kemtai virtual personal trainer. You can choose from an extensive menu of workouts created by personal trainers from around the world AND available 24/7. There are gym classes too! Kemtaiuses computer vision and AI to see you and give you precise, real-time, feedback based on your exact movement. It's just like having a 'real' personal trainer in your house, adjusting your angles and motivating you along the way. And, you don't have to be a millionaire to afford this. Monthly subscriptions are equivalent to that of a TV streaming service. All you need is your lap top. Get Fit: Get Kemtai! App.kemtai.com
For The One Who Loves to Learn
Love means bringing out the best in your special someone. This Valentine's Day, inspire their inner genius and raise their level of confidence with the LINGO Coding Kit. LINGO makes coding super simple, incredibly fun and is truly perfect for the beginner – young or 'older'. Learn that you CAN do what you never thought you could! Build a back-up sensor for an autonomous car with a hardware/software combo. Yes, YOU CAN!! LINGO comes with a detailed, simple to follow, guide booklet as well as helpful instructional videos to walk you through step by step. Enjoy hours of fun, appreciating your loved one and exploring your new love of STEM! www.stemlingo.com
Confessions From Angels is a rare, but extremely gifted spiritual being, with a direct line to the Divine and Angelic Realm. She channels messages through the Angelic Realm, various synchronic events and with the use of lot of emojis to ad description, character, and sometimes a little bit of humor to her daily readings on Instagram: Confessions_from_angels
She has a talent to blend both material & spiritual energies together, romantic & spiritual energies together and even mental & spiritual energies together by using intelligence, truth and logic to her various readings.If you are lucky enough to get a private reading from her, she does not hold back. She will tell you what the Spirit Angels feel you need to know, not necessarily what you want to know.
She always adds positivity and angelic guidance from the Universe to all of her readings. You will not be left with questions, but with Divine inspiration and a clear direction in which direction to follow.Confessions From Angels specializes in Divine Masculine and Divine Feminine Soulmate Connections & and the rare yet coveted Twin Flame connections.
Confessions From Angels gives advice to harmonize and blend both masculine and feminine energies successfully, and with her professional background in the Medical, Managerial & Academia world's, she is an excellent source for a career related reading as well.
Residing in the Chicagoland area, she is quickly becoming one of our very sought after, up and coming tarot readers of our time.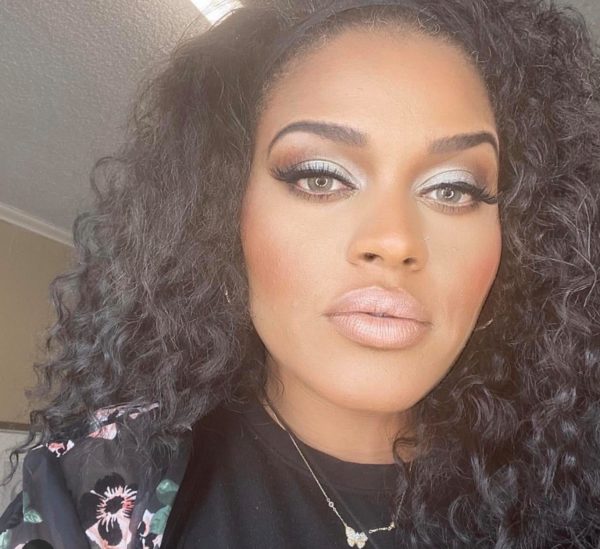 Sabrina Bradley, recognized as one of LA's true hidden gems, is a minority entrepreneur and a holistic skincare expert who has overcome so many obstacles in her life. She believes your face is your passport to the world, so learning to take care of your skin is crucial.
As its name indicates, this age reversal stem cell cream will definitely have you stopping traffic with your glow! This product is handmade in small batches using plant stem cells from Japanese Gardens. Yes, it is basically a fountain of youth!
Its natural ingredients help stimulate collagen and restore elastin. Your skin will look hydrated due to the hyaluronic acid and your pores will not be clogging. This combined with fatty acids, Squalane, and Jojoba will have you glowing from dawn to dusk!
Everyone wants to glow, so these Custom Cryo Globes by Sabrina took note of the best tips and are here to maximize your skincare routine. This product was made with exclusive Cryo Technology to stay could and penetrate through your skin to improve blood circulation and tighten your pores.
If you want to help your skincare products penetrate deeper into your skin, these globes will help you do that! Roll inwards and outwards for 20 seconds then rotate and massage for up to three minutes. You will come to realize a few days into this routine and your skin will be glowing like all those celebrities on TV.
Give Daddy what he deserves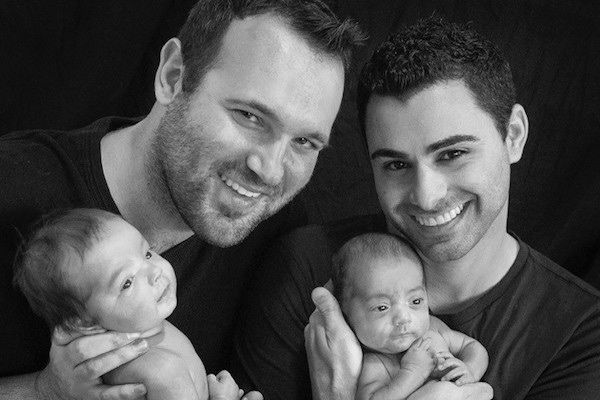 If you are going to see daddy this weekend for Father's Day, you might consider bringing him a gift. There are so many unique and fun ways you can "I Love You" and Los Angeles Blade has a few gift idea for you.
Food
Gelson's is offering a wide selection of thoughtful gifts which make it easy to celebrate with your #1 guy. Here are some fun options that Dad is sure to love: Cowboy Ribeye steak with a bottle of Big Poppa's double secret steak rub; Grilling tools; Cheese/charcuterie plate; Sees candies, peanut brittle and Toffee-ette's; Father's Day balloon bouquet; Selection of Wine & Spirits and Wine Accessories.
Customers can place their orders and pre-pay online then visit their local Gelson's during their reservation time.
Consider bonding with dad in the kitchen by ordering a Blue Apron box. You will get lots of great dishes for the family to cook. All the meals sound amazing–you can order the ingredients to make Southern-Spiced Chicken with Potato Salad & Maple Green Beans, Seared Steaks & Lemon-Caper Butter with Oven Fries, Curry-Peanut Chicken with Sushi Rice & Marinated Vegetables or Mexican-Spiced Shrimp Tacos with Guacamole & Poblano Pepper! Yum!
A great way to bond with dad is to take a cooking class together. Impastiamo is an amazing new online cooking platform. You can take an array of great cooking classes via Zoom through them! And all the chefs involved are incredible! Most of the money goes to the chef, many of whom are really hurting during this difficult time. Classes are only $12.50 and can be booked via the company's website.
HomeSomm is making fresh homemade pastas and sauces for you to prepare at home. You pick up, head home, boil water, heat the sauce and assemble. There is nothing better than fresh pasta! Plus Owner/sommelier Chris Lucchese, a wine expert,  will be giving you wine recommendations for your meals! Chris will be opening up a new wine bar this fall!
A great place to take dad for lunch is Lady Byrd Café, a charming, neighborhood gem nestled up in the hills of Echo Park. Committed to providing environmentally friendly farm-to-table, fresh, organic ingredients, with a wide variety of options for vegans, meat eaters and those with anyone looking for a delectable and unique dining experience, their selection, curated by Chef Fred Reyes, is sure to impress. He offers a fresh take on American cuisine, utilizing flavors that will undoubtedly please everyone's tastebuds, drawing particular inspiration from French, Italian and Mediterranean cuisines.
Carvery Kitchen has some fun stuff planned on their Instagram for Father's Day! So check them out! The restaurant is known for their excellent meal prep delivery and helping their community, as well as their slow roasted meats. Dad will love their new and exciting twist on your typical deli food. And if you are in need of paper products (tp paper, paper towels etc.) and other grocery items (like pasta) they have that too! For children under 18: free grab-and-go meal available for curbside pick-up (child must be present) 8:00a – 7:00p. Just drop by, no advance order necessary. For seniors 65 and over: 30% off all meals (free delivery). Order by phone or online.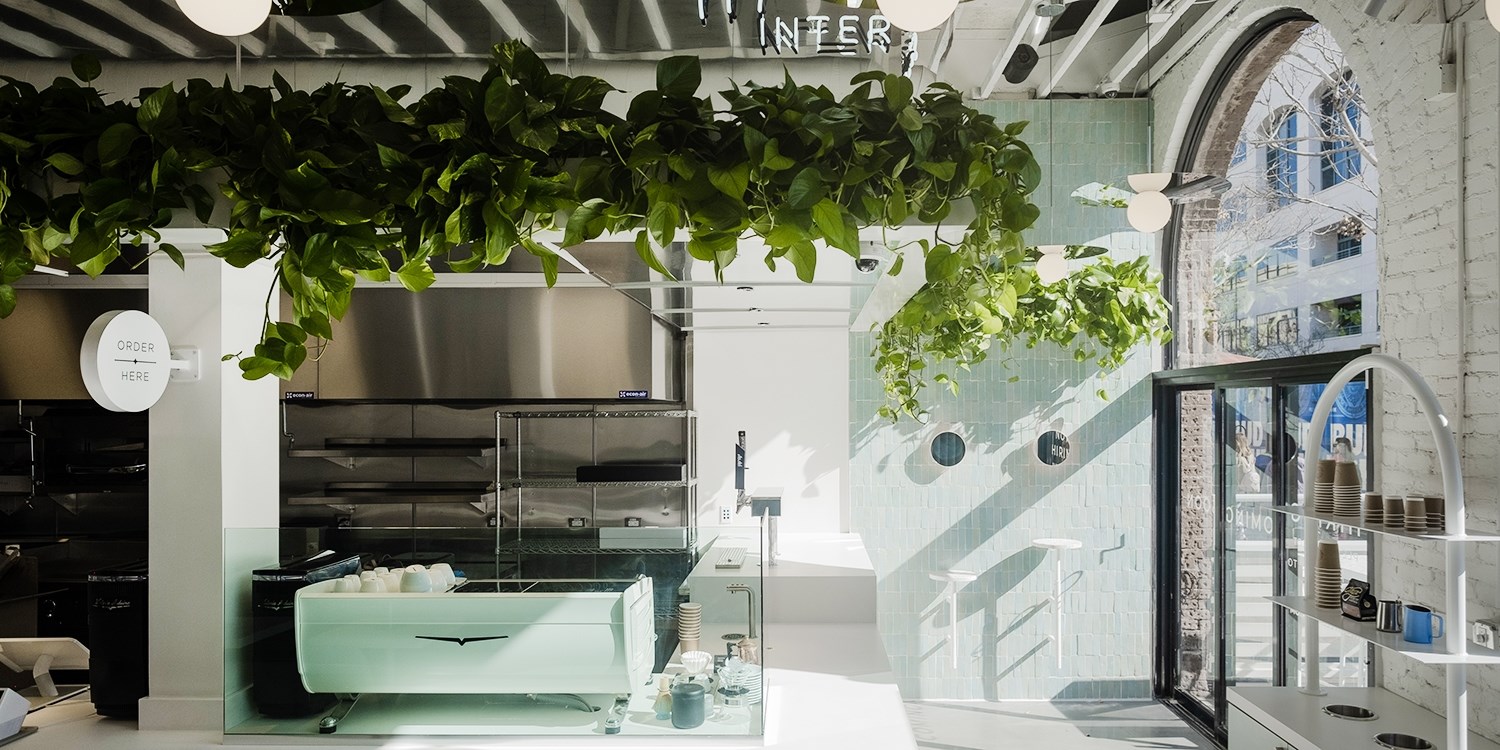 Interstellar (Santa Monica)
The internationally-inspired all day café will be offering a special bone-in prime rib dinner, seasoned with a garlic pepper rub, and choice of truffle fries or mash potatoes that customers can order ready-to-eat, or they may choose to sear the meat themselves at home. Additionally, Interstellar has created a "beers and brews" beverage add on, which includes 4 beers of the customer's choice (options ranging from LA's Boomtown Brewery to Japan's Kirin-Ichiban) alongside a box of fresh cold brew coffee, made with beans from Onyx Coffee Lab. Preorders are encouraged and can be placed via phone at 310.310.8820.
Urban Plates (locations throughout Southern California)
The chef-driven, fine casual brand that focuses on delicious, craveable and affordable foods made with clean, whole food ingredients will offer a Ribs Family Meal for Father's Day (available 6/17-6/21). The composed meal includes four half racks ribs, large side of roasted old bay potatoes, large side of harissa corn on the cob, and 4 slices grilled rustic bread. The Family Meal is priced at $59.95 at all locations.
El Torito + El Torito Grill (locations throughout LA and OC; see here)
El Torito will offer its award winning all-you-can-eat Sunday Brunch Buffet with Father's Day special menu items within the buffet, from 8 a.m. – 2 p.m. The Buffet allows guests to visit many stations where we will serve them from a variety of offerings like their favorite Hot Mexican Entrees, a Taco Station, Fresh Salads, Dessert Bar with Banana Locas made to order and other tempting sweets. Servers will take orders for made-to-order omelets, traditional menudo and pozole and freshly carved tri-tip and ham as a Father's Day special. Plus, bottomless mimosas! Prices vary by location; reservation can be made online via OpenTable or by calling the restaurant location of choice.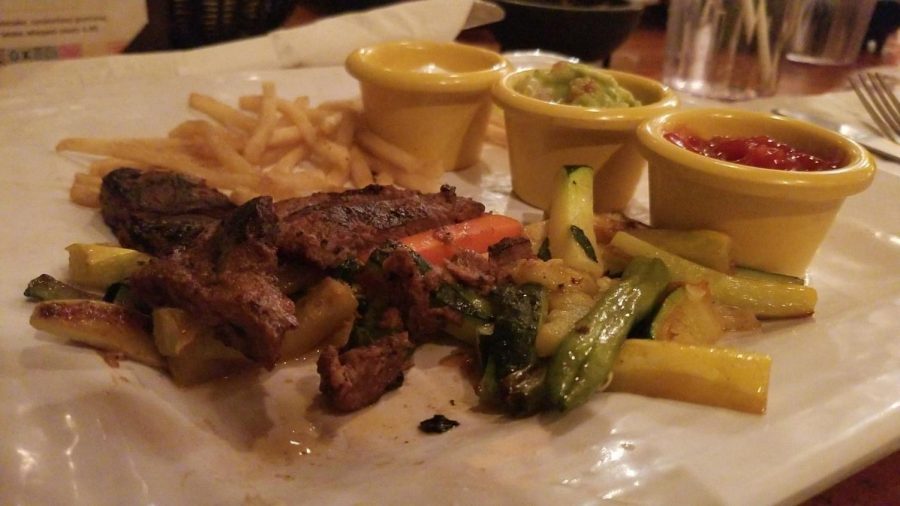 Acapulco (locations in Glendale, Costa Mesa, Downey and Marina Pacifica)
Acapulco will offer a special all-you-can-eat Sunday Brunch for Father's Day from 8 a.m. – 2 p.m. Guests can select from a variety of offerings like Mexican Entrees, Taco Station, Salads, Dessert Bar with Banana Locas made to order and other sweets. Servers will take orders for made to order omelets, traditional Menudo and Pozole and—special for Father's Day—a carving station with tri-tip and ham all brought to you at your table. In addition to bottomless mimosas, Acapulco will serve $5 Bloody Marys, Micheladas, Cadillac Margaritas and select Bottled Beers. $29.99 Adults / 8.99 Kids; reservations can be made online via OpenTable or by calling the restaurant directly.
SOL Cocina (Playa Vista, Scottsdale, Denver, Newport Beach)
Inspired by the best of coastal Baja California, SOL's kitchens feature a unique spin on fresh, healthy, coastal Mexican food, lovingly made from scratch. Treat the family to Sol Cocina's Father's Day brunch and dinner will be available Saturday and Sunday, all day. Menu highlights include the award-winning Taco Vampiro made with a double tortilla with cheese, serranos and green onions, guacamole, chipotle sauce, cotija cheese, and salsa fresca with choice of carne asada or grilled chicken; Pork Carnitas (available for dinner only), and the Grand Clase Azul Margarita. Reservations can be made online via OpenTable here, or by calling the restaurant.
Solita (Huntington Beach and Valencia)
Simplicity at its best for the father who loves specialty Mexican dishes and good food. Father's Day menu items include the Pork Belly Dorado Tacos house-smoked with amarillo hot sauce, onions, cilantro & slaw; Skirt Steak Asada made with wood-grilled angus steak, avocado, jalapeno toreados, scallions, and chimchurri, served with 2 sides, among others. Round of the meal with specialty margaritas, craft cocktails, or select from a wide selection of tequilas or beers.
Las Brisas (Laguna Beach)
Celebrate Father's Day, all day, with Las Brisas' four-course prix-fixe brunch ($75, includes bottomless mimosas) and dinner menus ($85). Brunch highlights include Prime Rib with mole-potato puree and charred scallion; Crab Scramble with scallions, crème fraiche, crispy potatoes, and fresh corn tortillas; and French Toast with seasonal fruit, cacao nibs, toasted macadamia nuts, and tangerine butter, among other menu favorites. Dinner features the famed Halibut Veracruz with capers, olives and rice; Steak & Lobster Enchiladas with guajillo sauce, tomatillo sauce, black beans, and rice, and more. At Las Brisas—the historic landmark restaurant perched cliffside with a view of the Laguna Beach coastline—the menu is inspired by the traditional authentic cooking found throughout Mexico. Our chef inspired recipes are perfected by adding simple ingredients to the region's wealth of fresh seafood. Reservations for dine-in are available via OpenTable or by calling the restaurant at  949.497.5434.
Health/Well Being
Even a case of Hint Water wouid be a nice gift. It's so important for your dad to stay hydrated! And Hint has a range of great flavors for you both to try!
ELSIUS is a healthy energy drink with no crash or jitters, unlike traditional energy drinks, and clinically proven to accelerate metabolism, burn fat, burn calories, boost endurance and help build lean body muscle. It is a great drink for dad since it has 7 essential vitamins; zero sugar, no added artificial flavors, colors or preservatives, no aspartame, no high fructose corn syrup, non-GMO and very low sodium.
FitFighter  is a  strength and conditioning system originally designed for the fire service and based on their own patent-pending Steelhose free weights and iOS training app. Give dad the timeless, priceless gift of strength, spirit, and service with a FitFighter Steelhose Home Gym Set, Made in the USA out of real fire hose, complete with iOS workout app, safe for kids, and perfect for home exercise.FitFighter was originally designed for FDNY Firefighters and is now available to the public. A portion of Steelhose sales sponsor the Stephen Siller Tunnel to Towers Foundation supporting Veterans, First Responders, frontline healthcare workers, and their families.
If your dad is big on smoothies, look into Roma Desai Patel's fantastic organic, plant+based protein powder called Tejari Blends. It's all organic, plant based protein powder. Roma is an ex-Coke employee who became very passionate about nutrition. She is coming out with new flavors next month, Cacao and Vanilla!
If dad loves to exercise, he will love RECOVƎR 180°, a new holistic hydration drink with 3x the electrolytes and half the calories compared to other leading sports drinks. RECOVƎR 180° is available in three all-natural fruit flavors – Blood Orange, Açai Berry, and Citrus – and has a roster of professional athlete supporters, including NFL Arizona Cardinals Wide Receiver Larry Fitzgerald, Major League Baseball National League MVP Christian Yelich and heavyweight boxing champion Deontay Wilder.
Fashion
Lgbtq dads may be interested in Revtown, a performance denim brand that brings to mind luxury brands like AG and Joe's –  but at a fraction of the price – $79 per pair. It is a great fit for you. These premium jeans are designed with the performance and comfort of an athletic pant, but with the look and feel of designer jeans.
Revtown is adapting to how people are purchasing by making great fitting garments and our proprietary digital tailor is what really makes us stand out..With their Digital Tailor,  you can size yourself with 96% accuracy in four clicks.
Daekshinco is a men's and womenswear denim brand that just launched their first collection. Daekshin denim is made from Japanese selvedge denim. Selvedge denim refers to any type of selvedge that is made by means of using one continuous cross yarn which is passed back-and-forth through vertical warp beams.  With this method it gives maximum stretching capabilities. This gives extra space for comfortability that is hard to find in most denim products.
Deborah Lindquist is a fantastic an eco clothing, accessories, and home decor designer who has styled celebs like Sharon Stone, Pink, Jessica Alba, Christina Aguilera and Rihanna. She has amazing masks you can buy dad that use leftover pieces from her upcycled denim jackets, embellished with appliques, studs, rhinestones and silk leopard, sari, vintage kimono prints.
Beauty
For the dads who love lipstick, check out Dirty Mind Cosmetics, lipsticks that have a range of vibrant fun colors, are vegan and cruelty free. This new indie makeup brand is sexy and carefree.
Avalon Organics Vitamin C Collection ($14.99-$29.99, Whole Foods Market, Amazon.com) Powered by Vitamin C, Avalon Organics® introduces the new Vitamin C Collection, a skincare line that provides consumer tested results, imparting a glow for rejuvenated skin. The complete line is infused with our Triple-C Complex, Olive Squalane, Kakadu Plum, Turmeric, Licorice Root and Milk Thistle, to allow you to take healthy, brighter skincare into your own hands! The formulas in the Avalon Organics® Vitamin C Collection are dermatologist tested!
Sephora.com, Algenist.com on June 16th and in-store at Sephora on June 26th)
The ultimate powerhouse for brightened, perfected and even looking skin. Formulated with Algenist's patented Alguronic Acid, and an exclusive blend of Vitamin C from Blue-Green microalgae, antioxidant Phycocyanin, and AHA, BHA & PHA, this exfoliating peel visibly reduces the appearance of dark spots and hyperpigmentation. Algenist's proprietary Blue C technology allows this powerful peel to work deep into the skin's surface to reveal fresh skin that has more radiance, a smoothed texture, even skin tone and an overall brighter complexion amplifying the skin's radiance.
Goodhabit Rescue Me Glow Potion Oil Serum ($80 on Goodhabitskin.com; Travel sized (15ml) available in September for $26)
This triple-layered elixir combines the powerful effects of an oil, serum and essence into one do-it-all formula, while our proprietary BLU5 technology minimizes and helps prevent future signs of aging caused by artificial blue light. The top layer is packed with antioxidant-rich oils that infuse skin with moisture, while repairing damage, restoring elasticity, and imparting a rejuvenated look and feel. The serum phase helps prevent water loss, locks in hydration, and strengthens the skin's moisture barrier. The rejuvenating essence phase plumps up fine lines, fades dark spots, and provides intense hydration. Instantly, skin looks and feels smoother, softer, and more hydrated with a radiant glow.
Alterna, the visionary creator of luxury haircare products free of harsh chemicals and additives, is thrilled to announce the launch of an entirely new collection aimed at celebrating consumer individuality and self-expression. Building upon the belief that hair care is self-care, My Hair. My Canvas. is the newest expression of Alterna Haircare's transformational experience. Created to empower the millennial woman to define beauty on her own terms, these versatile and indulgently playful products offer her the products she needs to create a healthy foundation via the "blank canvas" that is her hair.
Bosley Professional Strength Bos-Renew Rejuvenating Scalp Scrub ($19.99 at Ulta.com and Amazon.com)
For those looking to improve scalp health and hair appearance, this soothing and exfoliating charcoal-infused scalp shampoo detoxifies, moisturizes and invigorates a compromised scalp to help attain optimal scalp health. Gently removing debris and buildup from the scalp and hair, this energizing product is made with essential oils and Bamboo charcoal to gently cleanse, moisturize and balance for healthier-looking hair. To be used 2-3x a month, this product is designed to enhance absorption of Bosley Professional Strength hair and scalp treatments.
For Doggy Dads
EarthyPup is the first of its kind, a sustainable/eco-conscious dog subscription box. The best eco-friendly option for dog owners and their pups. My dogs love their dog biscuits!
Hound & Gatos' new dry food for dogs and cats features real poultry, fish or meat as the #1 ingredient. Plus, these recipes are packed with a spectrum of healthy superfoods, like blueberries, cranberries and dandelion greens. The result is a great tasting, limited ingredient diet that's made in the USA and pea, chickpea, lentil and white potato free. Three grain free options are available for cats and three grain free options are available for dogs. Additionally, two varieties made with the finest ancient grains, such as spelt and quinoa, are available for dogs.
www.HoundGatos.com
For many of us working from home, our pups have recently become our newest coworkers; reward their hard work (and keep them busy) with Frankly Pet's Beef Wraps, available in both natural and chicken flavors. Made in the USA, these chews are 100% collagen, making them a tasty way to strengthen joints, prevent injuries and ensure that your dog's nails and coat are at their healthiest. Perfect for all life stages, from puppies to senior dogs, the rolls are a great addition to any pup's balanced, healthy diet!
www.FranklyPet.com
Charlee Bear's new Bearnola Bites are everything they're baked up to be! That's because they're crafted with wholesome ingredients pet parents would find in their own kitchen pantry, like cranberries, peanut butter, honey and oats. Made without wheat, corn, soy, artificial flavors or preservatives, each crunchy cluster is bursting with irresistible aroma and taste. Plus, Bearnola Bites are perfectly sized for training or just for fun. Made in the USA by a family-owned company, four delicious flavors are available, including Blueberry Pie, Cranberry Cobbler, PB & Honey and Pumpkin Spice. Thanks to Charlee Bear, granola isn't just for pet owners anymore!
www.CharleeBear.com
HandsOn Gloves are a revolutionary grooming tool that make bathing and deshedding as easy as petting your pup. The scrubbing nodules help shampoo get to the hard to reach undercoat and can easily handle shampoo bottles, hoses or leashes and leads without slipping. Plus, they gently clean matted or muddy fur, especially in the more sensitive areas like legs, face and ears, with ease.
www.HandsOnGloves.com
Caru Pet Food's new Daily Dish Smoothies can be served in three delightful ways: squeeze up and directly feed to the pet, pour into the pet's bowl or use as a topper to moisten or enhance the flavor of dry food. They contain no artificial preservatives or colors and are wheat, corn, soy and GMO free. Formulated as a special treat for dogs or cats of any age, size or breed, it's a deliciously healthy snack to add excitement to their diet. Daily Dish Smoothies are simple to serve for a unique bonding experience.
www.CaruPetFood.com
Miscellaneous
Have you been made more aware of the seemingly endless sound of scratching in the walls and attic since you've been adhering to the COVID-19 "Stay at Home" order?  Several media outlets have recently published the significant increase of residential rodent infestation, due to restaurant closures and the lack of normally accessible food sources.  As rodents tend to carry an abundance of harmful bacteria and disease, this issue should not be overlooked especially at the present.
Zeev Dorfman, owner and founder of Southern California's Rodents Stop, is a revolutionary in the Pest Control industry, utilizing non-toxic and proven solutions to effectively manage and eradicate rodents from your residence.   An independent and family-owned rodent clean up and control company, Rodent Stop services Los Angeles, Ventura, Orange and San Bernardino Counties, applying their highly effective and years vetted five step treatment:
Staffing Properties founder Sam Palmer developed his company after identifying a need for himself and his growing family.  He lived for several years with his fiancée, Formula One Racing heiress Petra Ecclestone with their children at their Holmby Hills residence "The Manor", the famed 56,000 sq. ft. luxury estate built by Aaron Spelling and sold last summer for the California record breaking price of $119.7M.   Managing a home of that magnitude required a sizable staff, and Sam found that locating the right personnel to form a cohesive team was extremely challenging.  Therefore, he launched Staffing Properties as the concierge solution to help those in need curate and assemble a top performing arsenal staff at a reasonable price.
The company's recruitment process is simple and effective.  Staffing Properties' teams of field experts begin by meeting with the potential client in order to identify their specific needs for a well-functioning home.  Once the precise requirements are determined, they organize a cost-efficient pricing strategy and begin the talent search in order to present a short list of potential candidates who have been thoroughly vetted by the company's acute screening process.  Whether a staff of several dozen is required, or a modest work force will suffice, no project is too big or small and Staffing Properties ensures that a personalized, optimal and synergistic team will be forged.
"WeHo's Nights In" benefits area nightlife workers
Former WeHo bartender giving back amid crisis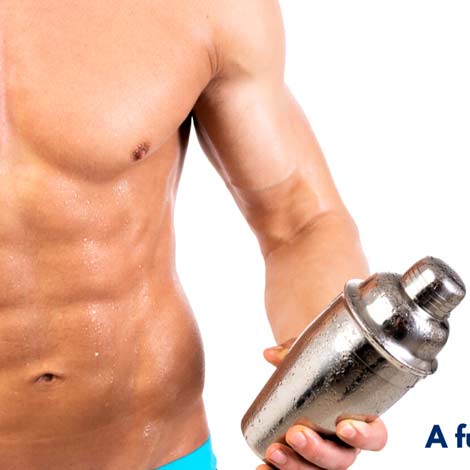 Kevin Spencer is a marketing guy these days, working in audience development for Ranker.com, but it wasn't too long ago that he was making his living as one of West Hollywood's most popular bartenders.
Given the legendary status of WeHo's nightlife scene, perhaps, it's not surprising that he looks back upon his former career, which culminated in a three-year stint at Flaming Saddles, with enthusiastic fondness.
"I loved my time there," he tells the Blade. "It was a really unique look at West Hollywood from the other side of the bar. You get a view of the community and the nightlife experience as a whole, whereas as a patron you only get a view of it from your own participation in it – you meet who you're there to meet, or you're there for whatever reason."
Those fond memories made it inevitable that when the COVID-19 crisis necessitated the closure of WeHo's bars and clubs along with all the other such establishments across Los Angeles, Spencer's thoughts would naturally turn to his former co-workers, and the crushing financial impact such a grave decision would have on their lives. He didn't just lament their fate, however. Instead, he took action.
"Like a lot of people, probably, I have wanted to volunteer, I've wanted to give back," he explains. "We always have our excuses as to why we don't – we're too busy or whatever it may be – but then I found myself in this crisis, fortunate enough to have a job, and thinking, 'I know what it's like to live paycheck to paycheck, and be out a job and not know where your money is going to come from.' If this had happened, even three years ago, I knew I would have been in that position with everybody else, not just in West Hollywood but across the country. So I decided this was an opportunity to step up and give back what I can."
His experiences behind the bar also allowed him to see a wider effect of the pandemic, even beyond the economic aspect precipitated by the shutdown.
"We've lost our community, we've lost our gathering space," he says. "For a lot of people, these places are their connection to the gay world… and yeah, there are the partiers, and the people we see that are making the most noise at the bars – but there are also those people who come and get their drink, and they're alone. They don't really talk to anyone, but just being in the room with their tribe is enough for them – that's how they escape, that's how they connect to their world, and it's gone."
He hit upon an idea that could provide some relief on both fronts.
"I thought we could do a fundraiser through a virtual community get-together – get people doing DJ sets in their living room, doing Zoom chats with their friends, what a lot of people were doing already, anyway – and then combine that with the added aspect of tipping your service workers while you're at home making your drink, talking to your friends, and dancing to music in your living room. If you're fortunate enough to have the resources, you might as well leave the same five-dollar tip that you would leave on a regular Friday night."
He reached out to WeHo Council member John Duran, who promptly put him into contact with Travis Garcia – another fixture in the community that had floated "almost the exact same idea" to him, according to Spencer. The two men connected, and a week later they launched WeHo's Nights In, with an initial goal to raise $10,000 within a two-week period in order to offer "immediate assistance for food, medicine, and other essentials" to the city's now-unemployed nightlife workers while they wait for government programs and unemployment to kick in.
"People have been able to defer rent and other bills," acknowledges Spencer, "but once you do that, you know, you still need some cash on hand to eat something."
The project met with surprising success, meeting $9,000 of its target over the first weekend after its April 8 launch. With several days still to go, it's a certainty that the fundraiser will far exceed its goal – especially considering the lineup of virtual events, such as an April 16 Digital Drag Fest performance by Jai Rodriguez (with all proceeds donated directly to WeHo's Nights In), which will bring contributions yet to be added to the final tally.
"So far, it's been a great response," says Spencer. "It's really important to me that it's not just a fundraiser asking for a handout, it's more of a fundraiser that gets people together and gets them talking about what that nightlife really means, as opposed to just giving a certain group of people some money.
"At the end of the day, it's not a lot, but I hope it's a way to inspire other people to give back, in any way."
This prompts him to share that there have been "some questions" about why the campaign benefits only West Hollywood's nightlife workers, when the whole city is affected by the shutdown. 
"My response has been that we just picked a community that means something to us," he says. "For us, it was a very clear and distinct place to start, with a well-defined community that we knew we had the connections and resources to raise money for – but it's something that anyone can do, to start a fundraiser for your own community.
"I've told everyone, 'Donate to our campaign, donate to any campaign, if you can't donate then use your time to find people who can.' I think it's definitely a time for us to act, and to show that our lives are not transactional – that there's actually a spirit of giving and helping each other out that exists, as well."
In keeping with that selfless spirit, Spencer is adamant in his insistence to give credit where its due; he wants to make sure that Garcia's efforts at his side are acknowledged ("Travis is my complete co-partner in all this, I think we make a great team!"), and that thanks are given to everyone who has "tipped" so far – making a point to highlight three mega-donors who each contributed $1k to the fundraiser: Mike Manning, Enrique Martin, and Kevin Huvane.
Brian Pendleton, entrepreneur and founder of ResistMarch and Cause Force, has also played a vital role. "Brian helped get the story and was one of the first people that I talked about my idea, an early mentor and guide in the process."
And what happens after the campaign reaches its deadline next week? 
"We're going to get through this weekend, and take stock of where we are, see how much we've raised," says Spencer. "I've envisioned it as this virtual community where we continue to tip as the weekends go along, so it's a lot of small donations over a period of time and nobody feels like they're dropping down huge sums of money."
As to the details about what might be part of a continuing effort, he's hesitant to say much, preferring to wait for official confirmations before doing more than hint at future virtual events and potential community partnerships designed to cover other communities across LA, such as downtown and the San Fernando Valley.
"This shutdown does not look like it's going to end any time soon, and I'm sure the bars and clubs are going to be the last things to re-open," he tells us. "As long as we can keep helping people, whoever they might be, I'd love to keep doing it."