It's not too late to give
We can't be together this year, so send something!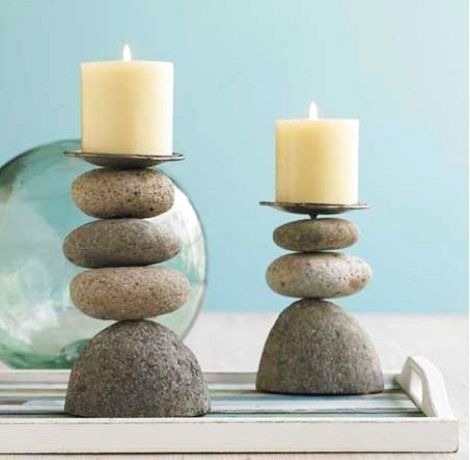 Holiday shopping for your friend or family member can be a tough task, which is why people often put off buying until the last minute! Lucky for you, Los Angeles Blade has crafted the perfect gift guide for all your loved ones! Given that everyone is struggling right now, please consider these purchases from these wonderful businesses all year round!
For That Fun Friend
DICK ON A DESK
If there is one thing we learned in 2020, it's how much we miss having fun. As many of us work from home, work responsibilities seem to be creeping outside of the typical 9 to 5 office hours and into our daily life. It's time to change all of that. As adults, we don't get Santa, or the Easter Bunny, or the Tooth Fairy. We get Dick. Thankfully, Dick is pretty cool. And he comes with a classic storybook tale about the joys of dicking around that will undoubtedly influence generations of sad adults. Life is for living, not just for working. Reclaim your humanity with Dick on a Desk. www.dickonadesk.com
Barefoot's Pride Packaging Collection features four unique and colorful designs that celebrate the strength and resilience of the LGBTQ+ community, and each design pays tribute to those who have made a significant impact on the community during Barefoot's 30+ year history of allyship. Barefoot's Pride Packaging Collection designs are featured on Barefoot Brut Rosé Bubbly bottles and Barefoot Rosé Spritzer cans. These bottles are great for host/hostess gifts for very small holiday gatherings or as a gift for your bubbly loving friend. Additionally, a portion of proceeds from Barefoot's Pride Packaging Collection, up to $60,000, will benefit Free Mom Hugs – a non-profit supporting the LGBTQ+ community.
For Him/Her/Gender Fluid
There are some great gifts available at Out & About Supply, which has a collection of luxurious and stylish masks, blankets, totes, hip bags, and duffel bags, encouraging people to safely enjoy the outdoors for a walk, hike, picnic, small gathering or a weekend away. Based in Silverlake and founded by Kathryn Hampton, owner of local interior design firm K2S Studio, and Dickey DeBiase, this is a great example of how local companies are applying their experience and resources in new ways to help during these unprecedented times. A portion of each sale will go toward building recreational space in underserved communities through The Los Angeles Neighborhood Land Trust. https://shop.outandaboutsupply.com/
Santa isn't going to need any help with this two-piece Santa bra set from 3Wishes.com – the online purveyor of all things sexy. This lovely set includes a stretch satin and net half cup bra with marabou trim, adjustable straps, a matching garter belt and a g-string. Whether you're the one wearing or admiring, this is a unique ensemble for all who have been naughty or nice. Or choose from one of their many sexy lingerie ensembles.
Robbins Bros has some wonderful sales if you are ready to pop the question! According to their research, nearly 90% millennial gay female couples have purchased traditional diamond engagement/wedding rings. About 65% of millennial gay male couples buy a diamond wedding ring for at least one partner in the relationship. Lab-grown diamonds offer an option that allows couples to get a bigger and more brilliant diamond than they may have expected.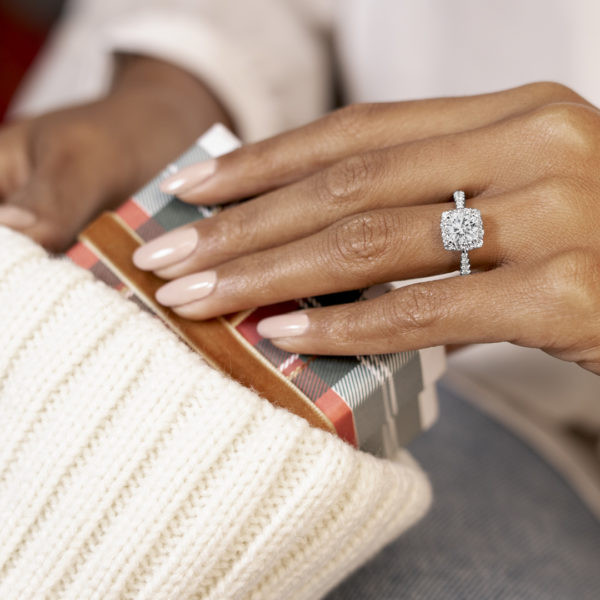 SOUNDOFF is a black and LGBTQ-owned, gender-neutral streetwear brand. Their new collegiate-inspired Varsity collection includes a new collection of hoodies and crewnecks that offer premium comfort without sacrifice.
The "S" hoodie pullover and SOUNDOFF crewneck are both made of an ultra-comfortable fleece sponge that you'll never want to take off.
For the Home
Copper Cups
If you are looking for a beautiful gift for the home chef, check out accomplished coppersmith Sara Dahmen, who makes incredible artisanal items for the kitchen. Her 1.7 lb. solid copper cups retail for $90 and makes a great present! She also creates copper pots and straws, and re-tins, buffs and polishes old copper pots for clients. Her latest book is called Copper, Iron and Clay, a beautifully photographed book that shows you how copper cookware is made, cooking with copper and fantastic recipes.
Shop Now: Look for her work at housecopper.com!
Flights in Stilettos
FlightsinStilettos makes a terrific soft, makeup towel that is a perfect stocking stuffer! The company is owned by Kinyatta E. Gray, and is based on her real-life glamorous travel style. These face cloths are ideal for traveling and can be washed and reused hundreds of times! The company also makes a fantastic "Love Wins" Towel, which is perfect for lgbtq couples on their exotic beach getaway. https://www.flightsinstilettos.com/glam-girl-beach-
For The Foodie

Los Angeles' only shop featuring solely female-made wines is Vinovore–their wine bundles are perfect for any price point on your gift list – they are filled with a fantastic rotating selection of available wines and accoutrement. The "you can't go wrong" gift, these bundles can include cheese, chocolate, or a variety of wines based on buyer preference. All the customer needs to do is pick the price point, and Vinovore will handle the rest. I am sure owner Coly Den Haan, a member of the LGBTQ+ community, would appreciate your support!
Tiato Kitchen & Garden, sister restaurant to Crustacean Beverly Hills, has some amazing gourmet holiday takeout and delivery offerings for Christmas that are available to order. With exclusive menu options,  get your traditional favorites with An Family's Cal-Asian flair. Tiato's holiday meal packages and a la carte menu options offer the best fare from one of California's most revered restaurant families in the comfort of your own home. And yes, the An family's world-famous garlic noodles are being offered!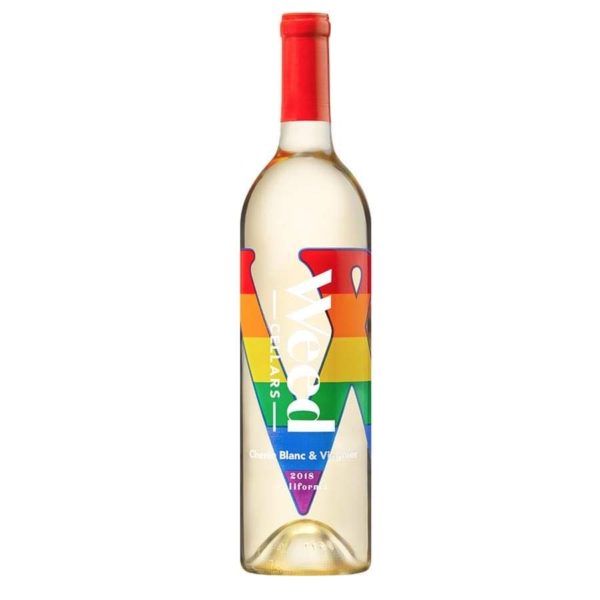 Weed Cellars brings you the Pride edition of a special white wine blend comprising 80% Chenin Blanc and 20% Viognier wine. Honor love with each sip as you enjoy rich notes of pear, ginger, jasmine, and honey. Dry and fruity, this wine has been meticulously crafted for perfect finish. Celebrate life. Celebrate you!
Barebells Functional Foods™ was launched in Sweden in 2016 to offer products high-in-protein that never compromise on flavor. Since the launch, the functional food brand has revolutionized the industry with its bestselling protein bars delivering 20g protein and no added sugar* – a real treat for everyone who wants to feed their cravings.
KÖE is the only kombucha that's fruit-forward, USDA Organic and packed with probiotics. KÖE was created for non-kombucha drinkers – people seeking a delicious, functional, sparkling beverage without the vinegary taste. KÖE is available in five flavors that are vegan, gluten-free, and certified Kosher. Made with black tea, natural fruit flavors, no artificial ingredients, and 100% organic cane sugar, each contains billions of live probiotic cultures and 15mg of caffeine. Formulated with just 9g sugar and 35 calories in a shelf-stable can, KÖE is the perfect on-the-go companion.
For Those Missing NYC:
Magnolia Bakery is your one stop shop for sweet treats and gifts for everyone on your holiday list this year. From holiday cookie + brownie sampler boxes for your family to festive cakes + cupcakes for your Secret Santa; DIY Banana Pudding Kits for a virtual holiday party giveaway + Magnolia Bakery's newest cookbook, The Magnolia Handbook for the aspiring home baker. The Magnolia Bakery Holiday Gift Guide has the perfect token for everyone and at every price point. No matter what the holidays look like this year, Magnolia Bakery will make sure that there is something delicious to celebrate! Each holiday treat is available for nationwide shipping via Goldbelly and directly from Magnolia Bakery's Holiday Gift Guide.
Katz's Deli offers various packages via its nationwide shipping platform along with the option to ship individual items. The iconic deli has been serving traditional Jewish deli fare in the LES for over 132 years, and this year has been no different, offering a constant place of comfort, quality and family at a time where New York needs it the most. Their pastrami and corned beef sandwiches are the gold standard for an 'authentic' NYC deli experience, thanks to Katz's emphasis on traditional slow-curing processes and hand-cut slicing techniques. Today, Katz's ships their deli classics nationwide, with free shipping for orders over $100.
Some great holiday gifts include:
Katz's Classic Subscription Package which provides the true taste of New York every month. It includes hand-carved pastrami and corned beef, plus all the fixings to make the classic Reuben and legendary pastrami on rye sandwiches. Each monthly package contains the most popular hand-carved meats & deli specialties. Subscriptions are available in 3-month increments. Subscribers will receive their package on the third Thursday of each month.
For those unable to get to NYC right now, the Taste of NY Package provides the perfect alternative. The package includes 1 lb. pastrami, 1 lb. corned beef, 1 small hard salami, ½ loaf seedless rye bread, 1 qt full sour pickles, 6 classic Katz's frankfurters, 6 frankfurter buns, 1 lb mustard, 1 lb sauerkraut, and 6 classic NY bagels. I
Katz's Complete 3-Course Dinner for 4 is the perfect special meal for the holiday season. The package includes 1lb each of hand-sliced pastrami and corned beef (2 lb total), New York deli rye and mustard, housemade matzoh ball soup, tangy full sour pickles, and rich old-world cinnamon babka. The dinner can also be ordered via Amazon.
Seeing as it is the season of giving, Katz's will continue its neighborhood and feed the frontlines charitable initiatives throughout the holiday season and New Year, always being a reliable and comforting mainstay.
Soothing Lips

If you want your person to have soft lips, consider gifting Miage Skincare's new lip treatment product, Bloom La Milpa. This item does so much more than hydrate your lips – it's a healing treatment, too. Miage is the first skincare line to entirely forgo water and bring into play, the effectiveness of isotonic La Milpa cactus juice and micro-molecule nutrient formulas. This works in osmosis with your skin to heal, nourish, and pamper your skin.
Change the world with a gift: giving back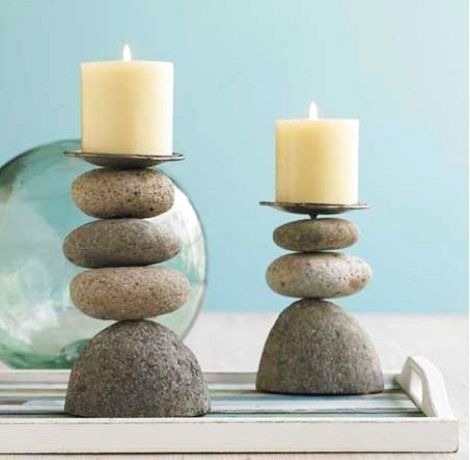 It's that time of year when we all think about what to give the people who matter most to us. It's always a last minute thing and always a struggle for most. According to Consumer Report, 75 percent of all retail store gift buying takes place on the final three days before Christmas. And so, if you are like everyone else in Los Angeles, don't worry, the Los Angeles Blade has you covered. Here's our comprehensive holiday gift guide"
Giving Back
The WaterAid #GiveAShit Mug is the perfect conversation starter. Engage your friends over coffee when you explain that 2.3 million people worldwide lack access to a decent toilet. Two-tone molded ceramic. 9oz. Dishwasher safe. Proceeds go to help WaterAid's mission of reaching everyone, everywhere with water and toilets by 2030.
$15.00
WaterAid #FinishThirst Tank Top: Show your support to #FinishThirst in style. With every purchase you will be supporting our mission to reach everyone, everywhere with clean water by 2030. The soft feel and great drape of this racerback tank makes it the coolest tank for trips to the gym, hot summer days, or for layering. Made from our ultra-soft Bamboo. 100% organic. Made in USA.
$30.00.
Cookies for Kids' Cancer, a non-profit founded 10 years ago by the mom of a little boy named Liam who was battling cancer, offers delicious holiday cookies in 11 gourmet flavors including Mint-Night Chocolate, Ginger Spice, and Peanut Butter Chocolate Chip, to name a few. Cookies can be purchased by the dozen, as a cookie of the month subscription or in honor of a child who has battled cancer. Every box ordered supports research at the nation's leading pediatric cancer centers.
A box of a dozen cookies is $29.99.
Looking Good
Here's how to ensure your complexion glows and lips are mistletoe-ready:
NeoStrata SKIN ACTIVE Tri-Therapy Lifting Serum: The brand's NEW and most potent serum to date launches in November. This supercharged serum volumizes slack skin, renews tone, and smoothes skin with a proprietary triple antiaging complex of Aminofil®, Gluconolactone, and Hyaluronic Acid. Once you have this product, cross aging backwards off your holiday wish-list. @NeoStrata
HALO: Repair skin damage from summer sun with the celeb-approved HALO laser treatment. The hybrid laser combines two different wavelengths to target both upper and lower layers of skin. Just one session can help even texture, reduce pigment problems, improve tone, and diminish the look of pores. With no downtime, you won't miss one holiday shopping trip. @halobysciton
DefenAge Clinical Power Trio: This breakthrough skincare line corrects up to 16 signs of aging with its patent-pending key ingredient – Age Repair Defensins®. These miracle workers minimize pores and wrinkles, firm skin and improve evenness, brightness and hydration. The Clinical Power Trio includes a 2-Minute Reveal Masque, 24/7 Barrier Balance Cream and 8-in-1 BioSerum so you can get party-ready skin in 1-2-3. @DefenAge
HydraTint Pro Mineral Broad Spectrum Sunscreen SPF 36: Protect skin from winter burns with this all-in-one moisturizer, foundation and sunscreen. The highly effective hydrators, antioxidants and skin-soothing phyto-nutrients will keep your skin protected and glowing all the way up the ski lifts and down the slopes. @alastinskincare
EpiCeram-L Lip Care – Soothing Aloe and blend of vital lipids are exactly what your lips need to avoid cracking and feeling chapped this winter. This medicated, fragrance, steroid, and paraben-free lip balm protects your pucker and its pocket-size makes it the perfect stocking stuffer. @EpiCeram
MARAJÓ™ is made with the hydrating, restorative Pracaxi Oil extract found in Alessandra's native country of Brazil and has been revolutionizing the industry since its recent launch. Users of the innovative new hair products experience salon-like results from MARAJÓ's simple 2-step regimen. The Nourishing Cleansing Crème refreshes as it fortifies and hydrates hair, while the Deep Treatment Butter works to help restore, protect and add vitality while not weighing hair down.
Philosophy's "hope & grace" initiative is the first of its kind in the beauty industry to support mental health and well-being. Millions of LGBTQ people worldwide suffer from mild to serious mental health issues, such as post-traumatic stress, depression, anxiety, bipolar disorder, self–esteem and financial worry.
So if you would like to support this worthwhile beauty brand, they have gentle products like "all is smooth, all is bright!," a complete pore-perfecting regimen which gently resurfaces, retexturizes and refreshes, revealing a smoother complexion with less-visible pores. Your soft skin is infused with all-day hydration. $34
For a guy's sensitive skin, Philosophy's mattifying moisturizer is enriched with skin-soothing ingredients to calm freshly shaved skin. the lightweight texture absorbs quickly, offering lasting hydration without heaviness or greasiness. A perfect pre-shave primer.
Winter is here and bad hair days are coming with it. Joico, a renowned haircare brand, offers several products that enhances and restores the strength and shine of hair during the most festive time of the year.
Joico K-Pak Holiday Trio W/Gift Tote 3-pc. Value Set – 24.9 oz.
Damaged hair's hero $33.9
Gadgets are always a big score when opening holiday presents. This season, there has been nothing girls have wanted more than big, plump lips and JuvaLips is a convenient and natural way to get them. Gifting something significant on your honey's holiday wish list will show them you really care.
Achi's new line of beauty products include gel polishes for amazing manicures that will last and tweezers to keep a beautifully groomed face throughout the chilly season. These essentials make adorable stocking stuffers for the person who loves to open pretty things. Achi gel polishes come in scents that will put you right in the bright and cheery holiday mood. No matter what holiday you're celebrating, achi has colors tied in with every festivities whether it's fizzy champagne shimmer, snow white or as red.
The Cleopatra Cat Eye Stamp is a unique product that solves a key problem, creating a perfectly symmetrical "cat eye" or "winged eye" look in less than 60 seconds with minimal effort. The patent- protected stamp is a compact pen- shaped applicator that features a cat eye stamp on one end, and a slender nib on the other. It is available in two different sizes, bold and sleek.
PHLUR's holiday giftset features three distinctive fragrances: "FOR HER" includes Hanami, Moab and Siano; "FOR HIM" includes Hepcat, Olmsted & Vaux and Greylocke and "ANYONE" includes Hanami, Moab and Hepcat. Also, $5 from every full-size bottle purchase goes back to the Central Park Conservancy and the IUCN (International Union for Conservation of Nature – an offshoot of the UN). $18 – includes a beautifully wrapped sample set of 3 trial vials.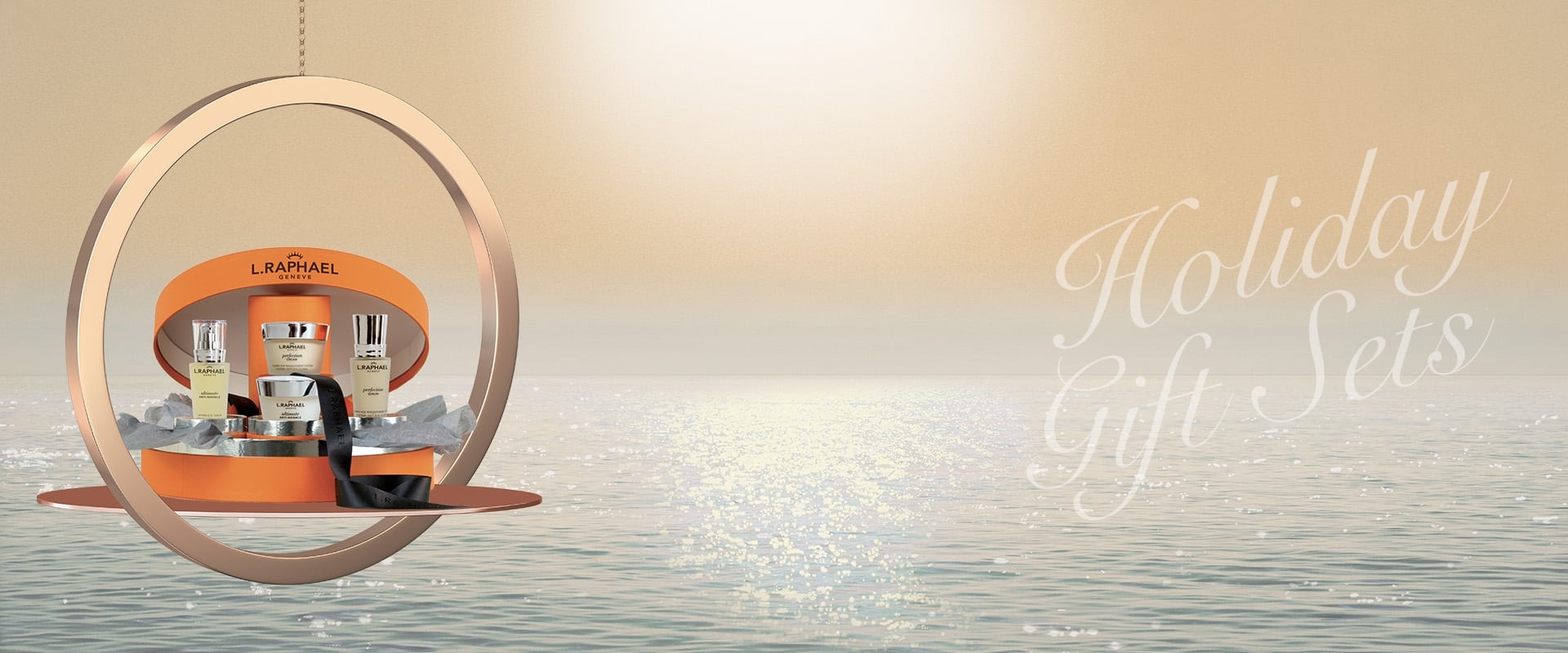 Raphael Beyond Spa oils can be used on either dry skin as a moisturizing aid, or on slightly damp skin post-shower to enhance relaxation and deeply penetrate skin, maximizing moisturizing and balancing benefits. Favorite products: Energizing Lemon Oil: A fresh, invigorating blend of lemon and citrus oils to awaken body and spirit. Soothing Lavender Oil: A relaxing infusion of lavender and herbs to calm the body and mind.
Burke Williams is a great place for a mini retreat. The stress of everyday life can get to you, which is why a massage for you and your person might be the perfect gift. And, you can take the spa home with you by using Burke Williams exclusive H2V skincare line. For more information on the spa and products visit www.BurkeWilliamsSpa.com.
Treat your loved one or dear friend to the LATHER Jasmine & Plumeria bath set for a romantic night in this holiday season. The sulfate-free bath gel can be used in the bath or shower as a body wash, or added to a warm bath for a soothing, aromatic soak. The body whip quenches dry skin with a rich, yet light, petal-soft whipped texture. And the non-greasy, silicone-free and lightweight body oil spreads easily and absorbs instantly with a "dry" velvety finish. Free of parabens, sulfates, mineral oil and synthetic fragrance and colors, this set is a luxurious kit for the partners who want to stay in for a romantic evening for two but that won't break the bank at $58.
Elevate your travel skincare ritual with the Ranavat Botanics Discovery Collection – Featuring 6 single-use masque sachets (2 of each: Kiss of Royal Tea, Eternal Reign and Flawless Veil) + 1x10mL Mighty Majesty fortifying Hair + Body serum all in our travel-friendly canvas bag – it is the perfect gift to ensure you look the part for any holiday or new years parties and your skin is prepped to meet the love of your life.
Sol De Janeiro Bum Bum Beauty Escape Brazilian Beauty Essential Gift Set
$59.00 ($82.00 Value) – Sephora/Sephora.com
Your Sol de Janeiro favorites are great separately, but together they create a one-of-a-kind, full-body, sensory escape. No need to book a flight: with a spritz and a swipe, this intoxicating trio whisks you away to the sun-drenched beaches of Rio de Janeiro. And with all your obsessions in one place, you'll always be ready to Love it. Flaunt it. and show You've got it!
Moonlight by Ariana Grande Holiday Gift Set ($52.00, Ulta/Ulta.com) a great fragrance for any Ariana fan. Also available is a gift set with a few of her perfumes.
Mirai Clinical has seen much success in Japan with its proprietary line of body care products containing persimmon extract – the one ingredient that eliminates certain body odors including nonenal, vaginal and foot odor.
Biolage R.A.W. Shampoos, Conditioners, and Stylers—a next-generation collection of natural-origin hair styling formulas. Biolage R.A.W. Styling provides a "naked touch," with high performance styling results that are seen but not felt. ** All Biolage holiday gift sets retail in salons for $24-$40.
If you want a bit of lift in your hair, check out the voloom, a volumizing hair iron.(YOU HAVE TO TRY THIS THING!) Great for all hair types, it's especially helpful for those with aging or fine hair.
For the Pup
For dog lovers, consider Nitey Leash. gay inventor Joseph Hassan created the illuminated leash, which helps keep you and your pup safe during your nightly walks.
Dog Lover's Gift — $69.99, GourmetGiftBaskets.com
Pamper your favorite pooch with this delightful reusable tin perfect for keeping food and treats fresh, Fido or Fifi will discover an assortment of delectable doggie treats, like maple bacon as well as peanut butter biscuits, along with irresistibly fun toys. Complete with a knotted rope toy, bright bouncing Kong ball, and a soft fleece toy, this arrangement is guaranteed to keep their tail wagging!
Made in a human food plant in the USA and with 100-percent human grade ingredients, the new Daily Dish Stews from Caru Pet Food look, smell, and taste like a home cooked meal. The protein in these stews comes from meat and/or poultry, as well as chickpeas, flaxseed and egg whites. These delicious stews are made with non-GMO ingredients and do not contain any wheat, gluten, soy ingredients or animal by-products. Plus, they're packed in 12.5-ounce Tetra Pak cartons, BPA-free sustainable packaging that keeps the stews fresh without preservatives. These stews make for the perfect stocking stuffer for those looking to give their pups a home cooked meal this holiday season and they're perfect for holiday travel!
The Crazy Curly Chew Beef Bully Stick from Bravo Pet Foods is made from premium quality beef pizzle and are 100% all-natural. They help keep pet's teeth clean and promotes healthy teeth and gums. These chews have no added preservatives, flavors or colors and are made in the USA.
Big or small, fluffy or short-haired, young or old, everyone loves photos of adorable pooches. So what happens when you pair the cutest pups on earth — who just happen to be in need of forever homes — with beautiful, hunky men? The year's most buzzed-about calendar, that's what.
Photographer Mike Ruiz's 2018 calendar, "HeartThrobs and Hounds," is thirteen months of perfection (1 bonus month in 2019) that will put a smile on your face every day of the new year.
Ruiz is a celebrity photographer whose clients include Kim Kardashian, Katy Perry, and even legendary pop icon Prince. In addition to his work in Hollywood, Ruiz is known for shooting top male fitness models. "I admire men who have sculpted their bodies into works of art," he says. "It takes incredible skill and knowledge to form human tissue to near perfection. Photographing their work is quite gratifying to me."
The hunks in "HeartThrobs and Hounds" are some of the biggest male fitness models working today including James Alexander Ellis, Dragos Sykos, Myles Leask and cover-model Mike O'Hearn. Each has hundreds of thousands of followers online as well as a personal link to animal advocacy.
Mike Ruiz, too, is an animal rescue rockstar. He saved Oliver, a beautiful pit bull who had been left for dead, five years ago. Through Oliver, Mike was inspired to help other dogs like him by fusing his two passions — photography and dogs in need — together into an annual calendar.
For The Foodie
The perfect culinary treat, for you and your sweet, this homemade tomato and veggie rich sauce is a light compliment to any dish, made fresh at celebrity haven, Golden Door spa. Gay stylist Joe Zee was at the spa this year and loved it. Since it's launch, the spa has been frequented by numerous celebs including Elizabeth Taylor, Julia Roberts and Amy Schum.
Golden Door has a variety of spa products too, including their fantastic face oil. Best of all, 100 per cent of all their profits go to children's charities.
Thoughtfully's holiday cocktail gifts welcome every family member to their place at the dinner table. Each ornament contains a festive cocktail mixer and name tag, perfect for personal place settings or unforgettable stocking stuffers. Each set contains cocktail mixes consisting of Candied Appletini, Cozy Sweater Cranberry Martini, Mistletoe Margarita, Tartan Plaid Mango Margarita, Blue Hawaiian Christmas and Red Nose Strawberry Margarita.
Check out the sports beverage, Hotshot, which prevents muscle cramps by stimulating the nerve. Invented by a Nobel Peace Prize winner and backed by science, this unique 1.5 fl oz, spicy drink helps fitness enthusiasts have a better overall workout experience.
If your recipient loves coffee, the Community® coffee Premium line is made only with 100% select Arabica coffee beans. Their Private Reserve line of gourmet coffees is made only with the top 1% of coffee beans from around the world. The wide variety of light, medium, and dark roasts includes their House Blend, which combines Colombian and Brazilian coffee beans, and the Louisiana Blend, which embodies the distinctive flavor of Community's home state. Several seasonal coffees that are only picked and roasted during peak ripeness are available during their specific harvesting season in order to ensure maximum taste and freshness.
We love natural food company Crunchies and its tasty line of all-natural, freeze-dried fruit and vegetable snacks. With just one simple ingredient – fresh produce – Crunchies has developed a snack food that's packed with nutrition.
Crafted with organic ingredients like cold-pressed coconut oil and fair trade cocoa powder, Emmy's Organics Coconut Cookies offer consumers a clean treat they can feel good about eating. All Emmy's products are made without artificial flavors or coloring and are certified USDA organic, non- GMO, gluten-free, soy-free and vegan. Plus, each serving of Emmy's contains only six grams of sugar or less.
With dry cold weather, it's always a good thing to stay hydrated. If your loved one loves to workout, make sure they drink Propel Water. Available in different varieties, the water has electrolytes that give you more energy.
If you can't see mom this holiday, but still want to feel like she is close to you, check out Mom in the Mail, a home delivery baked goods box that makes you feel like she sitting right next to you. Perfect if you have a college kid who is away from the fam.
Flahavan's Irish Oatmeal.
They are Ireland's oldest family owned business (over 250 years) and practice 100% sustainable milling. Their oatmeal is delicious, much creamier than any American oats and they have a ton of really cool recipes (oat sushi, boozy oatmeal, etc.). Not to mention, they are high in beta glucan, which is great for gut health.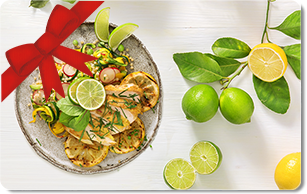 HelloFresh Gift Card
For the young couples, empty nesters, or notorious takeout devotees on holiday shopping lists this year, this is a gift they will all be thankful for with no wrapping paper required. While anyone can deliver a box of food, HelloFresh opens an experience that goes beyond the final plate and brings the fun of cooking back into people's lives. By covering the shopping, planning, and delivering step-by-step recipes and ingredients, customers can relax and enjoy all there is to love about cooking — and eating! In just a few easy-to-master steps, home cooks can chop, zest, and sauté like naturals thanks to recipes that take just 30 minutes. Starting at $59. Gift cards are available at hellofresh.com. *Ships nationwide excluding Alaska and Hawaii.
Munk Pack Oatmeal Fruit Squeezes
This ready-to-eat oatmeal, packed with grains and fruit bites, is perfect for a quick breakfast or snack on the go! Available in five delicious flavors, including Apple Quinoa Cinnamon, Maple Pear Quinoa, and more, they are gluten-free, non GMO, vegan and high in fiber.
Munk Pack Protein Cookies
With 18G of plant-protein and 6G of fiber per cookie, Munk Pack Protein Cookies are a delicious, on-the-go protein bar alternative. In flavors like Double Dark Chocolate, Coconut White Chip Macadamia, Peanut Butter Chocolate Oatmeal Raisin Spice, these vegan and gluten free cookies are soft baked and filled with fiber.
Brooklyn Crafted Ginger Beers & Ales
The newest craft beverage collection to come from BCGA, Brooklyn Crafted brings seven bold ginger flavors into the mix due to popular demand. Made with 100% real ginger, the 12 oz. bottle flavor profiles include Extra Spicy Ginger Beer, Sugar Free Ginger Beer and Sugar Free Ginger Ale. The 7 oz. mini bottle flavor profiles include Traditional, Earl Gray, Lemon & Lime and Mango.
Gender Fluid Clothing
UglyChristmasSweater.com has some great sweaters for LGBT readers. This brand new one has been a huge hit with our gay social media influencers so far:
We bet that these fun, playful, and sometimes very suggestive sweaters resonate with customers, who also can customize their very own exclusive sweater to say or show whatever they'd like using their sweater customizer
LaCoste has hot boxers for your man to wear. He will look so hot you may even forget to drink your eggnog!
Thinking of "gifts for her" during the holidays can be a real challenge, especially when you don't want to break the bank. This season, check out French Affair's gorgeous selection of bralettes that offer everything you could want in a gift– comfort and style all for $20 or less.
The Spa Dress® is a slip-on towel with less wardrobe malfunction than a traditional towel, changing the way we use and wear towels. Doesn't fall when you need a towel to stay up, reducing public displays of 'towel dropping syndrome' found prevalent at spas, healthy clubs, and in particular, hotels opening doors to room service. Stretchy top provides light support.
It's the perfect time to add a few necessities to your wardrobe with the new year coming around. American Made Supply Company (AMSCO) creates all around apparel that can be dressed up, dressed down and lounged in. Layering is the perfect way to stay warm and achieve trendy yet comfortable fashion combinations. AMSCO's T-shirt necklines won't twist or torque and have pre- washed materials that come out of the dryer looking the same way every single time.
You can't go wrong with the Classic V-Neck Pocket t-shirt, outfitted with their signature pocket adding a bit more style. You can throw this on going to the gym, or out to dinner with friends. Keep the bottoms clean with nice chinos or fresh jeans, with a spotless pair of shoes.
Black Lapel is a hot new fashion brand that specializes in high-quality custom suits, shirts, blazers and more — all online and all from the comfort of your home. The brand also has great accessories like the Grey Geometric Pocket Square (featured here), which would be perfect for many types of suits, giving you just the right added flair. The beauty of Black Lapel is that it's reasonably priced for upscale items and its style experts will work with you to custom design exactly what you want to wear.
One of their newest additions is a WOW-inducing Blue Velvet Dinner Jacket. Just imagine how you would look in this gorgeous jacket at your next festive dinner party. It's also available in Deep Purple and Black, depending on just how much you want to make a statement. Let's face it, any man arriving to dinner wearing one of these jackets will be the very definition of handsome.
Obama Watches offers five limited edition, collectible timepieces, including an "Obama Pride" watch— a perfect gift for any LGBT that is missing our former POTUS (guaranteed to be more accurate than Donald Trump… LOL!) FYI, three of the items are in the Smithsonian Institution. Retails for $75.
Looking slim is always hard during the holidays, with all that eating. But if you are wearing Skinnytees, their fabric works to create a shrinking effect, specifically around the mid section. Skinnytees are longer in length than most tanks and tops and this extra length really works to elongate the figure and create a slimming effect.
If you are looking for unique jewelry, PONO by Joan Goodman has beautiful pieces. $265.00 Glittering, glamourous and playful, the Stella Resin Choker is the gift of sparkle. Made from beautiful Italian resin, this colorful show-stopper is all adazzle!
PONO's Polaris Drop Resin Earring is lovely too.  $130.00
Like shimmering beacons of light across the night sky, the earrings are the cool girls answer to modern elegance. Available in 4 colors.. each gal can wish upon her own star..
There are loads of pretty new dresses for the holidays too on www.tahariasl.com. Their Embroidered Crepe Fit-And-Flare Dress, this flattering v-neck dress style is accented with piping around the waist.
Also lovely is the Bell-Sleeve Plaid Jacquard Shift – $138.00. Finished with faux suede edging the boat neck and slant pockets, the classic plaid is modernized in this jacquard knit dress with of-the-moment bell sleeves.
Flag & Anthem's chinos are a great fit for holiday. Available in 3 different styles (Oakland Slim, Nashville Straight, Portland Relaxed) and a handful of colors, the Castleton Chino ($59.50) is known for its comfortable fit, trendy look and is appropriate for any occasion.
Evolve by 2(X)IST: Sleepwear Makes a Great Gift. Just in time for the gifting season, Evolve has brand new sleep and underwear lines. The sleep collection (online only) features two ultra-comfy options: Space Dye Crew with Zip Pocket and Pant – in Burgundy and Black and Mesh Panel Shirt with Moto Pant / Capri– in Heather Grey and Varsity Navy
If you are looking for something really special to wear this holiday season, look no further than AQ/AQ, which feature gorgeous jumpsuits and dresses in dynamic colors..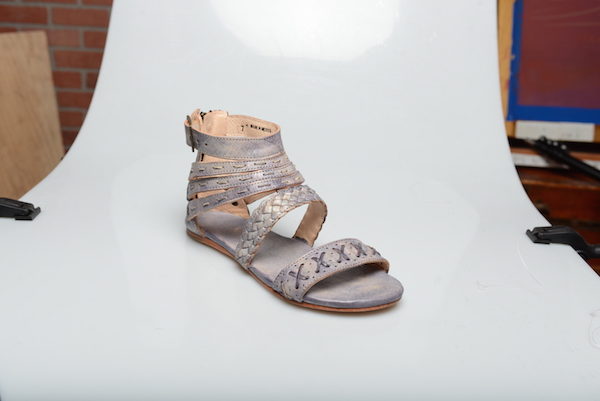 BED|STÜ boots and sandals are attractive and comfortable. Just like no two finger prints are the same, each BED|STÜ product is distinct. Inspired by the resilient streets of Brooklyn, New York, BED|STÜ opened for business in a small Los Angeles warehouse in 1995. Lots of styles to choose from.
Give your loved one the gift of art this holiday season with K-apostrophe's signature prints. Los Angeles-based mixed media artist K'era Morgan creates a colorful world in her small works on paper and has a long term love affair with textile traditions from around the world. All prints start at $36 and are printed on 100% textured cotton archival paper with fade resistant ink. Perfect for the interior design buff or art lover in your life.
Music
Is learning guitar on your friend's bucket list? The new American Professional Stratocaster is the latest evolution of the world's most-loved electric guitar, with a host of new features aimed at professional players. Kick off their musical journey with Fender Digital's new digital learning program Fender Play ($9.99 per month through Dec. 31), an online and mobile platform geared to educate beginners and intermediates alike on guitar foundations. Fender, in addition to its talented team of world-class instructors, as well as music professors from esteemed universities, developed the curriculum making it feasible for beginners. Subscription gift cards will be available for purchase on Fender.com.
The Christmas season is in full show tune swing now that the 19th volume of the popular Broadway's Carols for a Cure album has arrived. The latest compilation from the beloved series continues Broadway Cares/Equity Fights AIDS' tradition of pairing the casts from award-winning Broadway musicals with seasonal songs that are both classic and new. Once again, the result is pure magic and is sure to help make the 2017 holiday season shine brighter than ever before.
For The Home
HGTV star Josh Johnson's has had tremendous success with his signature product, the "Sparklicious Pillow" by Josh Johnson Home, available in different sizes and colors. Johnson also sells "Hollywood Glamclock," which was an exclusive gift to A-Listers backstage at this year's Emmys. All of these items are featured and available to purchase on his website, www.JoshJohnsonHome.com .
"My husband and I are the founding, Senior Pastors at InVision Church LA, which is a Christian, non-denominational church that is INCLUSIVE," said Johnson. "Our primary focus is to reconcile members of the LGBTQ community to a relationship with God. We want to be an example of the "REAL Jesus", and to reflect Him in all we say and do. We proclaim a steadfast, bold decree of acceptance, affirmation, and inclusion for every child of God in our midst and every person that is to come, regardless of race, gender, class, background, or sexual orientation."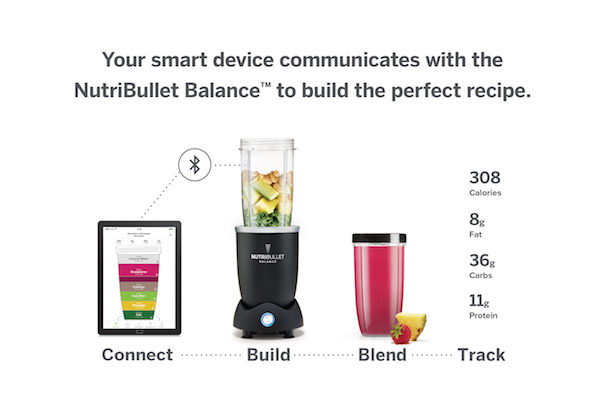 Deck the halls with fabulous nutrition! Abs are created in the kitchen, not the gym… so cheat now and stash NutriBullet's latest secret weapon for January 1. The Nutribullet Balance's built in Smart Nutrition SensorTM connects to an app via Bluetooth and visually counts calories, protein, carbs, fat, sugar and more—it's like having your own Virtual NutritionistTM at home!
NutriBullet BalanceTM takes out the guesswork with no more recipe books, measuring cups or eating programs. Connect NutriBullet BalanceTM to your smart device to get REAL-TIME nutrition data as you build recipes customize recipes to your tastes set and track nutrition goals, ward off chronic disease.
T3 makes a really good shower head which filters remove dirt, odors and other impurities from your shower water.
Greige is a dynamic ecommerce furniture store, run by gay owners/best friends Scott Frankum and Doug McNatton. Frankum is not your average sales guy, his insight into each item is impressive.
"There is a book I love by a guy I know who used to be the Curator of Architecture and Design at SFMOMA," notes Frankum. "Aaron Betsky makes the case that gay people become visually astute adults because we recognize our own otherness early on. Consequently, we spend our lives looking into the eyes of others to see if we will be safe with them. Over time, all that looking makes us visually sophisticated and often leads us into appreciation for design. In that way, design-forward products are queer."
If you want more info on the book: https://www.amazon.com/Queer-Space-Architecture-Same-Sex-Desire/dp/0688143016
Britten Couture's new Dirty Linen® sets make the perfect gift for any host or hostess! Hot-stamped in metallic foil with one of their cheeky sayings on our thick and luxurious Linen-esque®, or as they like to say, Linen-risqué, napkins and guest towels are sure to liven any soiree!
Guest Towels in this fun gift box set/12, includes three of each saying;
Take Me, Want Me, Have Me, Use Me Hot-stamped in gold metallic foil on our luxurious Linen-esque® paper guest towels 8.25″x4.25″. MSRP: $32
Lutron Caséta Wireless Lighting System (SRP: $99.95): Caseta Wireless (dimmer and pico remote control) is small enough to fit into a stocking – you can simply control your lights (on/off/dimming) in your home, perfect when getting the kids in bed before Santa comes. It's also pretty affordable, too. You can purchase the Smart Bridge (pictured) separately, which hooks up to your home's WiFi router to control via your phone or using voice devices like Google Home, Amazon Alexa and Sonos.
If you love fresh flowers, Bouqs are available in a variety of sizes (Original, Deluxe or Grand) and prices range from $40-$80 (including shipping). All flowers are grown on sustainable, eco-conscious farms in California or South America and are cut to order then shipped directly from the farm to your door.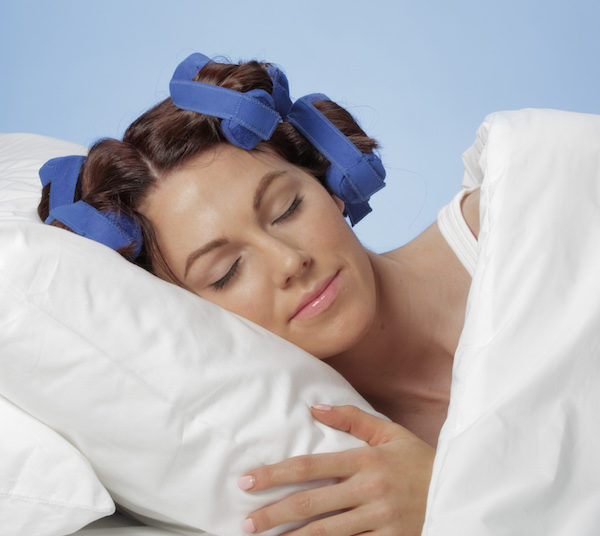 Recently featured on Shark Tank, The Sleep Styler is a lightweight, ultra-soft hair roller that both dries and curls a user's hair while they sleep. Made from 100% microfiber materials, The Sleep Styler quickly absorbs moisture while remaining dry to the touch. The Sleep Styler works with short, medium, and long hair lengths, and can be used to create straight, curly or wavy looks.
$29.95 plus S+H; bundle pack of mini and large $54.90
An ode to unforgettable So Cal, the Jennifer Adams Lux Collection Sheet Set feel even better than they look. Whether you use the top sheet or go California-style, Lux will have you sleeping in incomparably soft comfort.
Lux Collection Sheet Set
https://marketingmaven.box.com/s/719snf8lfe5av9kddm7eb2ws10xgau1j
For The Drinker
Want to know the perfect gift for that fashionista in your life who loves a libation? Pick up a limited edition bottle of Disaronno designed by legendary Italian fashion house, Missoni. According to Paul Zahn, their gay director of brand ambassadors who is well known in the LGBT community, the bottle is filled with the original amaretto liqueur and is a collector's item.
"One of their biggest accounts is Weho's The Abbey—it's no wonder Disaronno has been a staple at many LGBTQ events," said Zahn, who noted that the brightly colored zig zags Missoni is known for makes the bottle a perfect holiday accessory.
Disaronno has partnered with iconic fashion houses like Versace and Moschino in the past, donating a portion of sales to Fashion 4 Development, which helps humanitarian efforts in Africa.
For health conscious gifting, Blüm Beverages is a non-alcoholic, plant-based, low calorie, botanical elixir. Blüm offers two culinary-inspired blends: Uplift is loaded with anti-oxidants and yerba mate and gives drinkers an elegant boost for social engagement, while Zen is loaded with hibiscus, chamomile, anti-inflammatory and anti-oxidants which help you relax and un-wind. Both blends balance earthy tones of brewed herbals with brighter floral notes.
Jameson Caskmates is a one-of-a-kind whiskey created out of passion for craft, quality and neighborhood collaboration. Finished in stout seasoned barrels, Jameson Caskmates combines the triple distilled smoothness of Jameson Original with the richness of stout beer, adding notes of coffee, cocoa and hops for a truly unique finish.
Jameson The Blender's Dog celebrates the role of Jameson Head Blender, Billy Leighton; a tribute to his craft and the fine art of blending. A master at matching whiskeys across ages and characters, Billy is tasked with uniting the crafts supplied by distiller and cooper to create harmonious, perfectly balanced whiskeys.
Named after Billy's go-to instrument, a 'dog', used to collect whiskey samples from the casks, The Blender's Dog pays homage to Billy's ability to bring together complementary spirits from Midleton's extensive range of maturing stock. The second of three in The Whiskey Makers Series to launch in the U.S., The Blender's Dog focuses on the art of marrying whiskeys.
Altos Tequila Plata is made from 100% blue agave grown in the Los Altos highlands of Mexico. Complete with herbal notes of cooked agave, thr Plata is slightly citric and sweet with a fruity aroma. It's a classic tequila for the modern world.
Malibu Rum is a light and sweet rum infused with smooth and creamy coconut that is perfect for happy hour.
In celebration of everyone's two favorite things at this time of year (chocolate & wine!) – Kim Crawford Wines has teamed up with Brooklyn based desert company, Mini Melanie to create a delectable box of 24 karat gold, Sauvignon Blanc infused, chocolate cake truffles, to pair with the brand's limited edition 2017 Holiday Bottle.
These one of a kind, assorted boxes of dark, milk and white chocolate truffles are hand-painted with 24 karat gold leaf and adorned with mini gold sugar dragees. Dark chocolate ganache made with Kim Crawford Wines Sauvignon Blanc oozes from the center with every bite.
Légende, a collection of wine that offers the Lafite Bordeaux experience at a fraction of the cost, is a lovely drink for those who like to relax with a glass after work.
Mionetto Prosecco is releasing their brand new Luxury Cuvee Anniversario 130th Anniversary Millesimato in celebration of 130 years as Italy's foremost Prosecco producer. This is the perfect wine for any occasion (and specifically for that Prosecco lover in your life!).
Patron Silver Limited Edition Tequila 1L $59.99: This beautiful limited-edition 1 liter bottle was inspired by Mexico's rich heritage of art deco design. The bottle features a black and silver handcrafted pewter label, intricately adorned with detailed geometric lines and the iconic Patrón bee.
We love the Ferrari Rose NV to add some sparkle to holiday season. It's the perfect addition to any holiday spread as it looks festive in a glass and the fresh, fruity taste in combination with the flavor of sweet almond supported by an acidulous vein makes it extraordinarily appealing.
Also lovely is Vina Casablanca Pinot Noir Nimbus 2015 from Casablanca, from one of Chile's best regions for producing Pinot Noir. This Pinot Noir is garnet red in color. The nose displays black fruits like blackberries and blueberries, notes of earth and forest undergrowth. A wine of medium, complex body. The palate is enhanced by the silky texture of its tannins.
Moët Impérial Golden Sparkle Bottle (SRP $39.99) – A chic dressing of the House's iconic Impérial Brut champagne, this bottle embodies Moët & Chandon's unique style of bright fruitiness and elegant maturity with a seductive palate; the gold bottle adds a touch of glistening glamour to all holiday meals.
Moët Impérial Golden Sparkle Gift Box (SRP $39.99) – This festive go-to gift for seasonal festivities will make any party-goer a crowd favorite. Bringing a bottle of Moët & Chandon's iconic Impérial Brut Champagne will add a golden touch to any end of year festivities.
Moët Impérial The Greatest Entertainer Gift Box (SRP $39.99) – In partnership with 20th Century Fox's holiday hit movie The Greatest Showman, a film inspired by the imagination of P.T. Barnum, Moët & Chandon's limited edition gift box is the perfect offering for any movie or Hollywood fan.
Fresh off the boat, The Sexton Single Malt Irish Whiskey was launched in the U.S. just this month, making it the perfect gift for even your biggest whiskey-loving friend or client who is unlikely to have it yet. The whiskey is aged in Oloroso Sherry casks, which gives a smoother, light and fruit-forward taste.
Best served neat or poured over one large ice cube to savor the clean malt flavor followed by the complexity of spices, nuts, and sweet oils, the whiskey is a perfect holiday gift to yourself after a long day of cooking and dealing with relatives.
The striking, hexagonal black bottle makes for a modish gift and looks very cool on anyone's home bar or shelf. Retails for about $27.99.
Travel
The London Fog Heathrow 21" Expandable Spinner from Leisure Merchandising, a hardside carry-on in 100% polycarbonate that features maximum durability with a scratch-resistant micro texture finish. A silent 8-wheel system with precision tracking control makes maneuvering through crowded airports and aisles a breeze. A thoughtfully organized interior offers zippered dividers, integrated shoe pockets and small zip pocket. MSRP: $300
The Kate Nylon Under Lock & Key Fabia Tote from LODIS features dual-function exterior zippers that can be used as a pocket or a slot for a suitcase handle; interior zip, slide and phone pockets; and a padded laptop compartment. Kate keeps your personal information "Under Lock & Key" by blocking hackers with RFID protection in the interior zip pocket. MSRP: $224