Instagram's anti-LGBTQ trolls use algorithms & zap gay influencers
Your account has been disabled for pretending to be someone else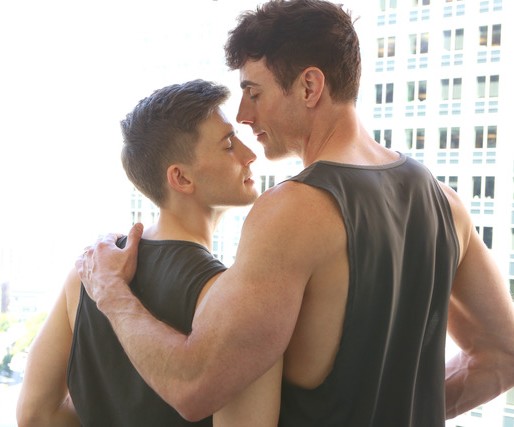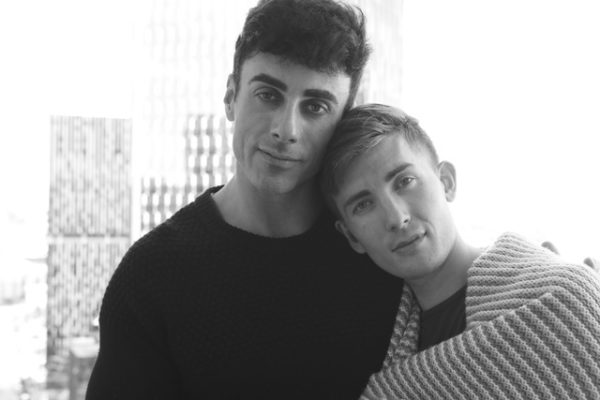 SEATTLE – The never-ending war by LGBTQ+ creators to protect their accounts against bullies who manipulate the automated fiefdom that is Instagram, has once again claimed another casualty as two gay Instagrammers had their account disabled with no apparent hope of appeal.
The reason is that the social media company, owned by Facebook, is built on a system that makes it nearly impossible to restore an account, have a fair hearing with human interaction, or even receive email communications to dispute the company's seemingly arbitrary decisions to disable or delete an account.
This allows the anti-LGBTQ+ trolls who target LGBTQ+ people nearly free reign.
There is a long history of the Instagram "systems" targeting LGBTQ people, based on the ability of online trolls to be able to manipulate those systems. In May of 2017, Joe Putignano, the author of the bestseller "Acrobaddict" and a gay man who is also a Cirque du Soleil performing artist, model, and a Broadway performer wrote in the Huffington Post,
"We have learned that Instagram does not investigate pictures or accounts that get removed; it is based on an algorithm and bot from a number of reports that deem the account to be either inappropriate or unfit. Instagram claims to take their harassment and bullying seriously; however in a world where LBGTQ people are still considered "inappropriate" where anything we do is considered "adult content" or "pornographic," then this raises the question "Is our community actually truly safe from discrimination and harassment?"
He then added, "My own account, @joeputignano, had 264.2K followers and disappeared last week when Instagram decided to delete it without word or warning. I woke up in the morning, and it was gone. I was someone who had been harassed since the inception of my account and had been very public about that harassment because I was trying to get help to stop it. It wasn't a minor harassment either; it was an army of people with fake accounts using homophobic slurs and remarks to report every photo I posted."
Like most people caught up in the never-ending vortex of non-communications and auto-response, Putignano, also received no answers. However after a concerted campaign of Facebook posts and publicity the social media company relented and reactivated his account.
For husbands Matthew Olshefski & Paul Castle, not unlike Putignano, they now also face the never-ending battle with the social media giant trying to regain access and reestablish their account disabled due to the anti-LGBTQ forces that bully the community at large and Instagram which makes no allowances to stop this scenario from repeating.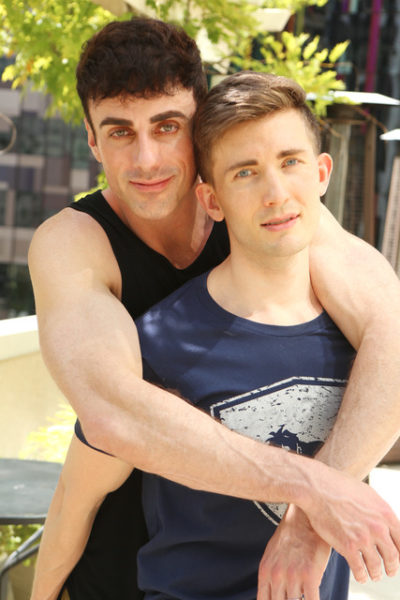 Shortly after Matthew and Paul went on their first date in 2016, they started sharing their stories and talents on the internet.
Paul is an artist with a rare form of blindness, and Matthew is a classical violinist who survived a cult in his childhood years. Bonded by their love of the arts, and a shared understanding of "overcoming the odds", not only did Matthew and Paul become social media influencers: They fell in love and got married.
Along the way, their combined creative forces garnered 100,000 instagram followers, 150,000 TikTok followers, 200,000 Facebook followers, and over 15 million YouTube views.
Matthew shared his beautiful violin music; Paul shared his paintings and illustrations; and together they shared a love story built on unconditional support and a deep admiration for each other.
When the pandemic forced the world indoors last March, Matthew and Paul started their own podcast called "His and His" which touts itself as a "conversation between husbands." Each week, Matthew and Paul discuss different topics relating to their experiences as gay men. From coming out, to dealing with homophobia, to getting married.
"We had no idea our podcast would resonate with so many people around the world. We have received countless messages from listeners thanking us for giving them the courage to be themselves," says Paul. "We were so humbled."
At the launch of their podcast, Matthew and Paul also started a joint Instagram page simply called "Matthew and Paul" where they shared daily pictures along with essay-style posts about their lives together.
"I was stunned by the reaction to our Instagram page," says Matthew. "I had no idea our stories would bring hope to so many people. Every day we received hundreds of messages from people around the world, thanking us for being so open about our lives and experiences."
Within a handful of months, the Instagram page grew to 33,000 followers.
"We've been creating social media content for over 4 years. This was the fastest growth we've ever seen. Something was really connecting with people," says Paul. "We were thrilled to be representing a same-sex relationship in such a positive way."
Matthew and Paul's social media presence began to shift from hobby, to part-time work, and finally to a full-time job. By May of 2020, social media influencing was their primary source of income.
Then, on the morning of December 20, 2020, Matthew and Paul logged onto their shared Instagram account only to find…nothing.
It was gone.
A single message appeared onscreen informing them that their account was disabled for violating Instagram's terms of use. A second window revealed the "violation" in question.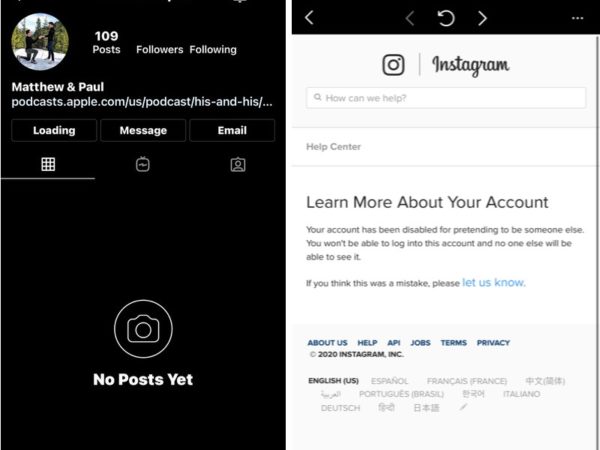 "Your account has been disabled for pretending to be someone else."
Matthew and Paul were stunned. Pretending to be someone else? For the past 4 years, all Matthew and Paul had aimed to do was be their most authentic selves. It was, in fact, the most frequent comment from their fanbase.
"It's ironic that we were accused of being someone else," says Paul, "when our fans and followers thank us for being 'real' on a daily basis."
The next window prompted Matthew and Paul to submit photo identification and await an email from Instagram within 24 hours. An email never came.
"While we waited for the email, we did some research online and discovered people in similar situations waited over 2 months to hear back from Instagram" says Matthew, "and others never heard back at all."
Meanwhile, their many fans were concerned and confused. What happened to the daily pictures and stories of love that had provided them with so much hope?
"We love bringing this kind of content to the world," says Paul. "But it's more than just a bunch of pictures and posts; it's a message of equality and representation in a world where homophobia still thrives."
They have been left wondering: Was the takedown an act of discrimination?
"We want answers," adds Matthew, "but more importantly, we want to get back to what we were doing, being our most authentic selves."
This is not an issue that occurs in isolated circumstances either it is widespread on the Instagram platform. Adding to the frustrations of LGBTQ users who have lost access to their accounts is the fact that like most of the IT/Internet companies in the San Francisco Bay area which have gone remote as a result of the coronavirus pandemic and its continuing grip on California and elsewhere, Instagram is not staffed except remotely.
A source knowledgeable of the company's operations but not authorized to speak to the media told the Blade that almost complete reliance on the automated systems and next to no human oversight as a result of the remote virtual work environment has developed into a backlog of disputed decisions on accounts that have been disabled- as a direct result of the algorithms being tripped by repeated so-called 'complaints' over content in particular.
The Los Angeles Blade has reached out to Instagram for comment but has not received a response.
Related Story:
https://www.losangelesblade.com/2020/12/15/tiktok-deleted-my-account-because-im-a-latina-trans-woman/
Charles Busch reflects on the paths he didn't take in new book
'Leading Lady' a riveting memoir from legendary entertainer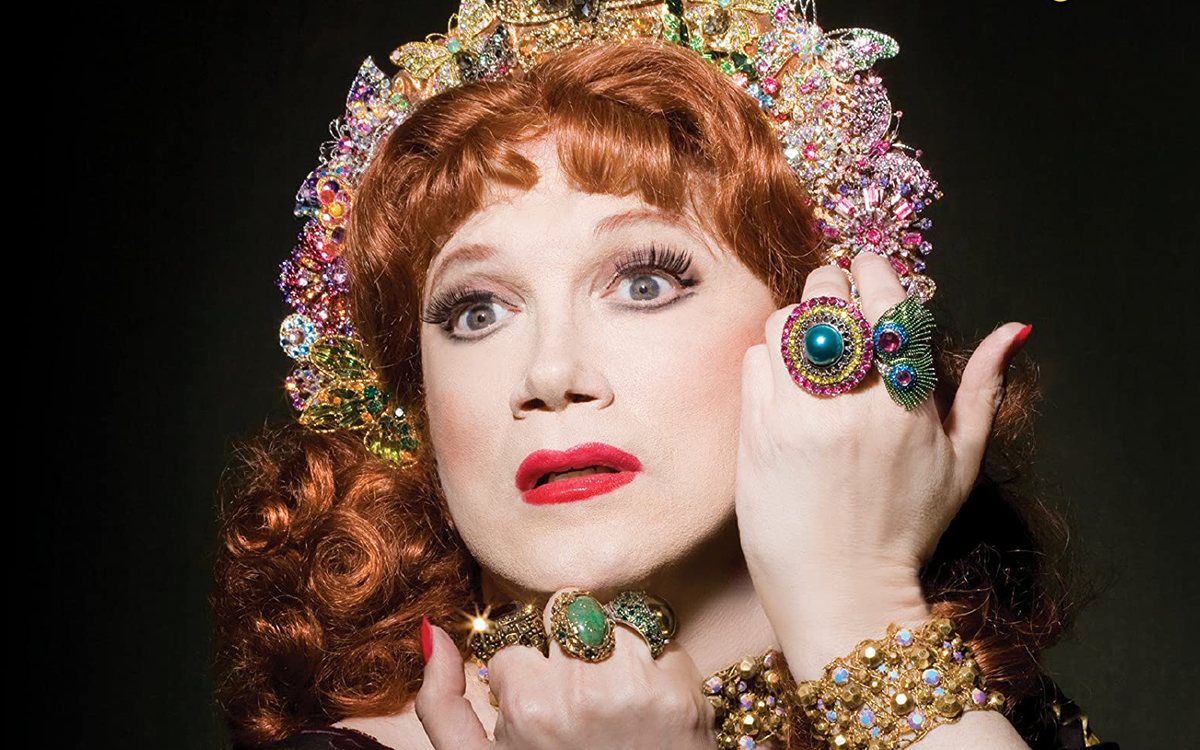 "Charles, I'm telling you, I go to plays in rat-infested basements where I'm the only one who shows up," the late queer icon Joan Rivers once told the queer, legendary playwright, actor, director, novelist, cabaret performer and drag icon, Charles Busch. "I can see the actors peeking through the curtain and groaning, 'Oh God, that old bitch in the fur coat is here. Does that mean we've gotta go on?'"
Busch reminded Rivers that she'd seen him perform in a rat-infested basement.
This is just one of the many stories that Busch, born in 1954, tells in his riveting memoir, "Leading Lady: A Memoir of a Most Unusual Boy," which comes out on Sept. 12.
"Leading Lady" is a page-turner. Some of its tales of Busch's life and career, such as his account of a Christmas party with Rivers as a guest, are dishy. Others, like his memories of trying to care for his beloved Aunt Lil, when he knew she was dying, would make even the Wicked Witch in Oz tear up.
The memoir, is, as Busch says on his website (charlesbusch.com), the story of "a talented artist's Oz-like journey."
"Leading Lady" isn't linear. This isn't a detriment. Busch deftly intertwines memories of his life and career from his mom dying when he was seven to being raised by his loving Aunt Lil to being the author and star of the cult classic "Vampire Lesbians of Sodom" to watching Kim Novak handle fans to being the Tony-nominated writer of "Tales of the Allergist's Wife" to being creative during the pandemic.
"Storytelling is a huge part of my life," Busch told the Blade in a lengthy phone interview, "I get into various adventures and, I think, this could be a good story to tell."
Interviewing Busch is like chatting with a fab storyteller over coffee or a glass of wine. Except that you're talking to a legend who's entertained and inspired queers (and discerning hetero audiences) for decades. (I'm wearing my "Vampire" T-shirt as I write this.)
As a playwright, Busch writes "linear" plays, with a beginning, middle and an end, he said. As a cabaret singer, "the way I sing songs is telling a story," Busch said.
Since childhood, he's been creating vivid scenes in his imagination. From early on, Busch has felt as if he's both a spectator and star in the movie of his life.
It seemed inevitable that he'd write a memoir. It's the ultimate form of storytelling. "You reach a certain point in your life," Busch said, "where you're more reflective and see your life as a whole."
"You reflect on the paths you didn't take," he added.
Busch spent his childhood in Hartsdale, N.Y. He had two older sisters, Betsy and Margaret. His mother's death was devastating for Busch. His Aunt Lil and Joan Rivers have been among the women who have been "mothers" to Busch since his mom died.
Once, Busch said he and Rivers dined with friends. "Joan Rivers said 'I wish I had a gay son I could phone at midnight and discuss whatever movie was on TCM,'" he recalled.
Busch would have loved to have been Rivers's "gay son."
Life in Hartsdale was hard for Busch after his mother passed away. His father was often absent and showed little interest in his children.
Things were miserable for Busch when his grandmother, for a time, cared for the family. He knew, as a boy, that he was gay and hated going to school where a movie-and-theater-loving kid who liked to draw wasn't one of the cool kids.
Yet Busch forgave his "father's failings," he writes in "Leading Lady, "because he gave me the theater."
Busch became entranced with the theater when his father, an aspiring opera singer who performed in summer stock, took him to the old Metropolitan Opera House in New York City to hear Joan Sutherland sing the role of Amina in Bellini's "La Sonnambula."
Busch was saved from a life of boredom and bullying when Aunt Lil, his mother's sister, took him to live with her in Manhattan. There, like Auntie Mame, she raised him. She prodded him into applying to the High School of Music and Art in New York City. He was accepted there.
After high school, Busch graduated with a bachelor's degree in drama from Northwestern University in 1976.
"My Aunt Lil is the leading lady [of the title of his memoir]," Busch said, "she was the most influential person in my life."
One of the reasons why Busch wrote "Leading Lady" was to paint a full portrait of her. "It was important that it not be this kind of gauzy, sentimental memory piece," he said, "making her out to be a saint."
Aunt Lil adopted Bush when he was 14. Her goal was that he would go to college, become independent, be a survivor – make a place for himself in the world.
"I don't know what would have happened if she hadn't stepped in," Busch said.
"She was very intellectual," he added, "I've never met anyone [else] with such a pure devotion to thinking. It was a little intimidating."
Aunt Lil's standards for caring – for giving of oneself – were so high that it was almost impossible to meet them. "She believed that you should anticipate what people would need," Busch said, "before they told you."
Looking back, Busch is most proud of himself when, "I've gone past my natural self-absorption," he said, "when I've thought of someone else."
Busch is being too hard on himself. In "Leading Lady," and when interviewed, he's caring and curious as well as witty, savvy, and as you'd expect, a bit campy.
His sister Margaret died recently. "She declined gradually over nine months," Busch, said, choking up, "I gave her my bedroom and I slept on my sofa."
Like many of her generation, Aunt Lil didn't understand queerness or drag. But she loved Busch. She didn't go to see his productions, he said. "She could have gone like other parents," he said, "and been tight-lipped. And said something nice that she didn't believe."
But "she didn't want to lie or be hurtful," Busch added, "so, for her, it was: can't I just love and support you, and not go?"
Aunt Lil didn't get Busch's sexuality. But she knew about secrecy. Busch learned of a terrifying secret that his aunt had long kept hidden. In the 1930s, during the Depression, Aunt Lil worked as a nurse. One day, when she worked overtime, one of the patients suffered a burn. She had to leave nursing. "Her sister in a nasty mood revealed this," Busch said, "Aunt Lil never discussed it."
In the 1970s, Busch had trouble getting into theater because there were only roles for actors playing straight male characters. "The only way I could get on stage was to write my own roles," he said, "I have a rather androgynous nature."
Busch found that the feminine within him was a place of authority and strength. "I'm fine when I play male characters," he said, "but I'm better when I play female characters."
Why this is so liberating for him is a bit of a mystery to Busch. "But I accept and love it," he said.
Times have changed since Busch made his first big splash with "Vampire Lesbians of Sodom." "In 1985, being a drag queen was considered a negative," Busch said, "my generation of drag performers bristled at being referred to as drag queens."
Busch no longer bristles. "I feel like the characters," he said, "I enjoy costumes and getting the right wig."
"But, I go from male to female not through trickery or anything visual, I transfer through my soul."
In "Leading Lady," Busch recalls AIDS and other dark moments from the past. Many of his friends and colleagues died from AIDS. "AIDS was the World War II of our generation," he said.
But Busch, in his memoir and in his life, isn't only looking back. He's very much in the present. Busch is embarrassed to say he was lucky. During the pandemic, devastating to many, he made art. He did play readings on Zoom and finished writing "Leading Lady" which he'd worked on for 14 years.
During the pandemic, Busch with Carl Andress co-wrote and co-directed the movie "The Sixth Reel." The film's cast includes Busch, Julie Halston (Busch's longtime muse), Margaret Cho and Tim Daly.
Busch describes the film, an homage to the Hollywood madcap movies of the 1930s, as "a comic, caper movie."
"I play a disreputable dealer in movie memorabilia," Busch said, "a legendary lost film is found, and I see it as my ticket out of debt."
The "Sixth Reel" is playing from Sept. 21 to Sept. 27 at the LOOK Dine-In Cinema West 57th Street in New York City.
"I hope the run in New York will encourage people to distribute this little movie," Busch said.