December 31, 2020 at 5:49 pm PST | by Brody Levesque
"Nobody should be gathering at a big party"- LA Mayor Garcetti, L.A. County on brink of catastrophe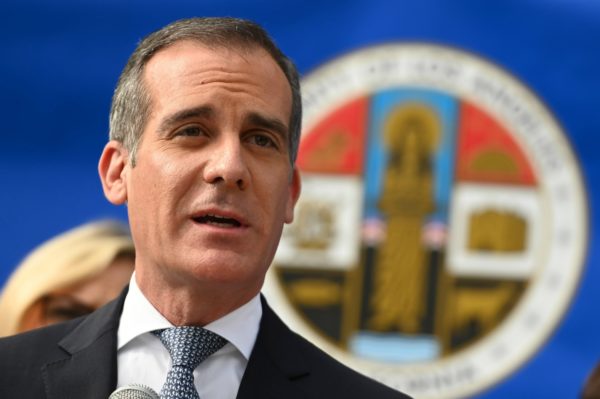 LOS ANGELES – Authorities in Los Angeles are cracking down on any potential New Year's Eve celebrations that would create more havoc for an already overburdened healthcare system, which over the past thirty days has been crushed by a deadly COVID-19 coronavirus surge.
"Nobody should be gathering at a big party, and nobody should be gathering in a small party, as well," said Los Angeles Mayor Eric Garcetti. "These are the ways that this virus will spread to your loved ones. Some who won't be taken from us will spread to others and those people will be taken from us. It's all it takes to set off a dangerous and often deadly chain of events."
Garcetti told reporters that the Los Angeles Department Police police will "have a significant deployment" on the lookout for large gatherings being held in violation of health protocols.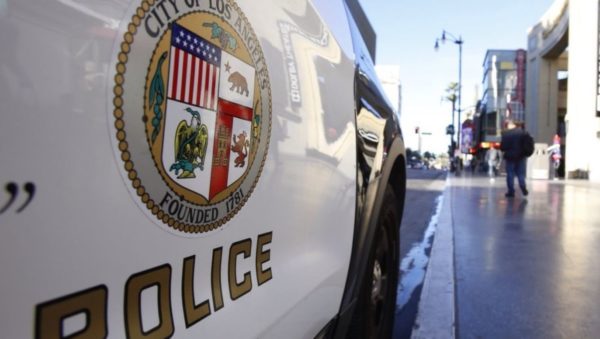 An LAPD source confirmed to the Blade Thursday afternoon that the department has ramped up its capabilities and added additional manpower to respond to any gatherings that run afoul of the public health orders.
A city spokesperson acknowledged that Los Angeles City Attorney Mike Feuer had asked the web-based Eventbrite to remove invitations to New Year's Eve parties from its website. There has been several dozen invitations that had been posted over the past several weeks, many which specified that 'time & location' would be disclosed upon purchase of a ticket.
Eventbrite is an event management and ticketing web-based service that allows users to browse, create, and promote local events. The company charges a fee to event organizers in exchange for online ticketing services, unless the event is free.
The Blade reached out to Eventbrite for a comment but received no response.
Responding to an inquiry from the Blade regarding New Year's planning, West Hollywood Mayor Linsey Horvath replied;
"Our Public Safety Director tells me that increased LASD presence is not requested by the City. It is LASD's own preparation to support the region. She, as public safety director, did not request anything extra this year since we don't have the approved planned parties we normally would. West Hollywood Station – as always – coordinates with the broader county resources monitoring New Years. It goes without saying, this is not a request from me or the Council, either."
A spokesperson for the City of West Hollywood also referred the Blade to the office of Captain Ed Ramirez of the Los Angeles County Sheriff's office West Hollywood Substation in regards to the health order enforcement. A spokesperson for Ramirez said that the LASD will not be taking added measures.
The traditional New Year's Eve gathering at LA's downtown Grand Park was cancelled as an in-person event and was shifted to a virtual celebration, which will be streamed on Grand Park's YouTube channel Facebook page, and broadcast nationally on Fuse TV according to Grand Park's website and Twitter account.
"As the year comes to an end, though, we know that everyone wants to celebrate the end of this year and the beginning of the next. But please, do not go outside of your household to celebrate New Year's Eve. Stay home. Stay with those in your household. And save the out-of-house celebrations for next year," Dr. Christina Ghaly, Director for the Los Angeles County Department of Health Services urged Angelenos in an emailed statement.
"We absolutely have to get this surge under control and it will take everyone's effort to do so," she said. "If we don't, then the beginning of 2021 will be worse than the end of 2020, and that is not a situation that any of us want to have happen."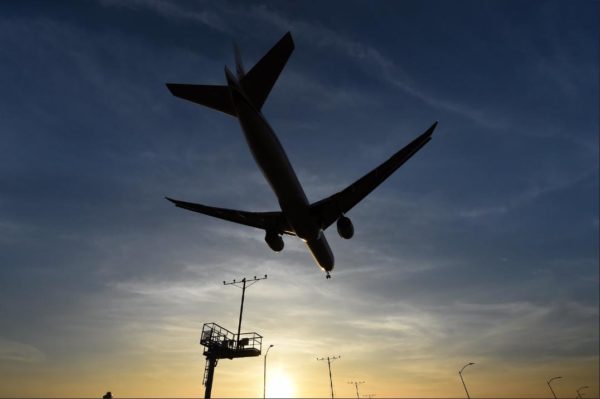 The Los Angeles World Airports (LAWA), the agency that oversees LAX and Van Nuys airports said that both airports- but with emphasis on LAX, will be strictly adhering to the LA County Public Health Department mandate that is listed on their webpage:
LA COUNTY HEALTH ORDER EXCERPT:
[..] LACDPH as of December 29, 2020, has issued the following travel requirement as part of their updated Health Officer Order: Persons arriving in the County of Los Angeles from other states or countries on non-essential travel, including returning County of Los Angeles or California residents, must practice self-quarantine for 10 days after arrival.
Such persons must limit their interactions to those within their immediate household (unless they are also under quarantine). If such quarantined person develops symptoms of or tests positive for COVID-19 during the quarantine period, they must isolate themselves as required by the Health Officer's Order for Isolation. […]
Lengthy wait times to offload patients at Los Angeles County's critically overcrowded hospitals are increasingly keeping ambulances from being able to respond to other emergency calls, officials told the Los Angeles Times Thursday. It's the latest repercussion of the rampant and widespread coronavirus surge that's walloping the region's healthcare system.
"We're running out of ambulances, and our response to 911 calls are getting longer and longer," said Cathy Chidester, director of the L.A. County Emergency Medical Services Agency. "We are in the midst of a disaster."
The Los Angeles County Department of Public Health confirmed 290 new deaths and 15,129 new cases of COVID-19. The number of new deaths reported Thursday surpasses yesterday's all-time high. A significant number of deaths reported today are from the backlog associated with the Spectrum outage and holiday reporting delays.
According to a spokesperson for Public Health, Younger residents continue to drive increases in community transmission in the county. At the beginning of the current surge on November 1, there were 463 cases a day among residents between the ages of 30 and 49 years old.
By December 22, there were 4,419 cases a day among residents in this age group; an increase of about 950%. The next group driving increases are young adults between the ages of 18 and 29 years old. When the surge began, there were 303 cases a day among adults between the ages of 18 and 29 years old. On December 22, there were 3,072 cases a day; a nearly 1,000% increase.
There are 7,546 people with COVID-19 currently hospitalized and 20% of these people are in the ICU.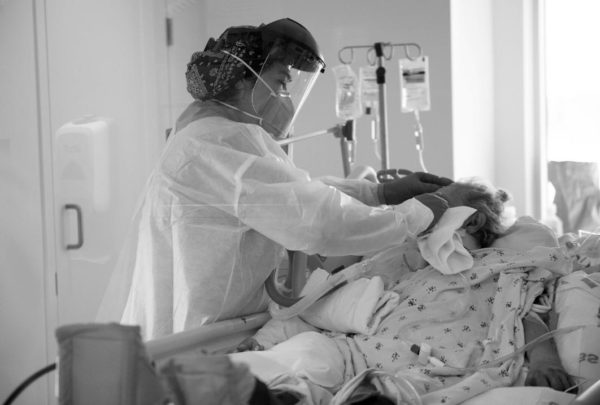 "As we come to the end of 2020 and as this awful pandemic continues, I want to express our deepest sympathies to everyone who lost a loved one, a friend, a co-worker or a neighbor from COVID-19 this year. Our thoughts are with you and we wish you healing and peace," said Dr. Barbara Ferrer, Director of Public Health.

"We thank everyone – as this year ends – for all you have done to protect each other and wish we didn't need to ask folks to continue to forgo certain activities that are important to well-being.

Unfortunately, the urgency has never been greater to protect those we love and all those essential workers caring for our loved ones in healthcare facilities and providing us with essential services. Tonight, and throughout the weekend, we need everyone to stay home and celebrate the advent of the new year with just your immediate household. All it takes is one slip to have one exposure and the coronavirus has found another host, another victim. And, our dangerous surge continues. As we head into a new year, we wish everyone peace and ask that we work together to save lives."