Politicos Mourn Passing of Top Campaign Consultant Steve Afriat
Afriat helped change the landscape in Los Angeles and West Hollywood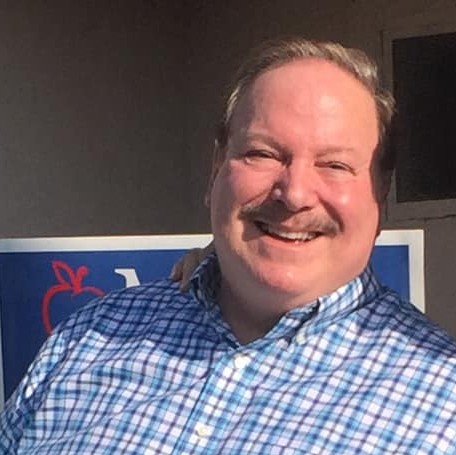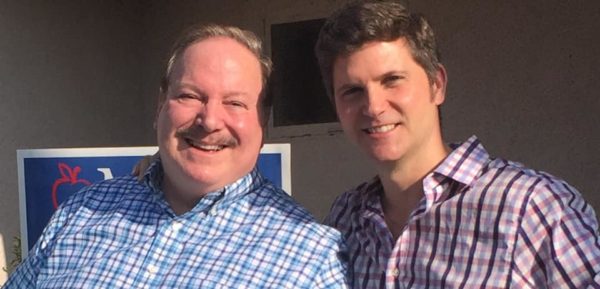 LOS ANGELES – Steve Afriat, a prominent and well-liked gay insider's insider in the turbulent world of California governmental relations and land-use policy, passed away suddenly at his home in Sherman Oaks on Monday night from unknown causes. Curtis Sanchez, his partner and husband of 30 years, was home at the time. Afriat was 68.
Attorney and former West Hollywood City Councilmember John Duran posted the announcement about his dear friend of 30 years on his Facebook page. Afriat "was the calm voice in the Storm," he wrote. "He was the strategic mind that we all relied upon for wisdom and experience. He was the guy I went to for resolve and uplifting. More than all this – I loved him and knew he loved me."

Duran's post was immediately deluged with comments from around the state, including from John A. Perez, gay Speaker Emeritus at California State Assembly, California State Controller Betty Yee, gay LA County Assessor Jeffrey Prang, and 2012 gay Republican presidential aspirant Fred Karger.
"Steve Afriat was the political guru for numerous LGBT elected officials, candidates and activists. His work spanned decades from fighting homophobic LaRouche initiatives, incorporating and building West Hollywood to serving on the Equality California board to advance LGBT rights," Duran tells the Blade. "He was the helpful ear to so many LGBT politicos – his calm wisdom will be sorely missed "
Afriat helped change the landscape in Los Angeles and West Hollywood
Rep. Mark Takano, the first out gay Congressmember of color, called Afriat a "wonderful person" in a comment on Afriat's Facebook page in a post by gay Progressive Victory President Hans Johnson. Afriat's passing, Johnson said, "leaves a grievous gap on the civic landscape." That landscape includes ushering through the governmental maze such famous West Hollywood landmarks as the Pacific Design Center, SOHO House, and The London West Hollywood.
Afriat was a Social Studies teacher in an L.A. County magnet school in 1978 during the ugly fight over the Briggs Initiative that would have mandated the firing of gay teachers and their allies.
"We had a lot of enemies that people don't remember, and John Briggs is a name that people should not forget. He was the Donald Trump of Orange County of the 1970s," Afriat said on "Sidebar," Duran's Channel Q radio show last year. "I came out in baby steps because it was a scary time and I was worried about my job and I was also worried about how people would react. It was not a time when a lot of people were coming out."
In 1980, Afriat ran unsuccessfully for a state Assembly seat but met L.A. City Councilmember Zev Yaroslavsky in the process. Yaroslavsky subsequently hired him as chief of staff in 1983 and the two became fast friends.
"I showed up at City Hall and all of a sudden we have an AIDS crisis and it impacted Zev's district significantly," Afriat said on "Sidebar." Yaroslavsky chaired the city Budget and Finance committee at a time when "there were not three friendly votes on the Board of Supervisors" or a pro-gay majority in the state legislature.
"We got the first initial funding for AIDS Project Los Angeles. It wasn't a lot of money — just to do outreach, help them pay their rent and begin to figure out a way to start educating people because back in 1983, I don't think any of us were fully educated."
Two years later, Afriat's close friend Craig Miller asked for help producing the first APLA AIDS Walk on July 28, 1985. "I played a role in securing Paramount Studios and helping with some permit issues and, of course, doing a lot of strategy," including securing and introducing L.A. Mayor Tom Bradley as honorary chair of the historic event.
Afriat started Afriat Consulting in 1985 and achieved notable success, including being tapped by Mayor Richard Riordan http://afriat.com/team/ to organize a coalition supporting City Charter Los Angeles Reinvents Itself, Adopting New City Charter (Published 1999) reform.
"Steve was a towering figure in our field, always pressing on to achieve our clients' goals while also being a wise consensus-builder," says longtime friend Jim Arnone, a gay land use partner at Latham & Watkins law firm.
"He worked hard with local communities to understand their needs and concerns, always being respectful to all. And he worked hard with our clients to help them craft projects that would be win-win for community and business needs. For Steve, it wasn't about 'I win/you lose.' It was about building bridges when you could and finding that elusive spot where good people who disagree can still find a consensus. The world needs more people like Steve."
"As the first openly gay Chief of Staff at City Hall, he was a trail blazer," now retired Supervisor Yaroslavsky tells the Blade. "In his extraordinarily successful business career, he was a pacesetter. As a political and community activist, he was a leader. And through it all, he never lost his humanity. He was a great friend. He was family. A brother. A first-class person, and a mensch."
LA City Council bans Styrofoam, plastic bags, & have "Zero Waste"
"There is no place in the City of Los Angeles for harmful environmental products like Styrofoam, & today we are making that a reality"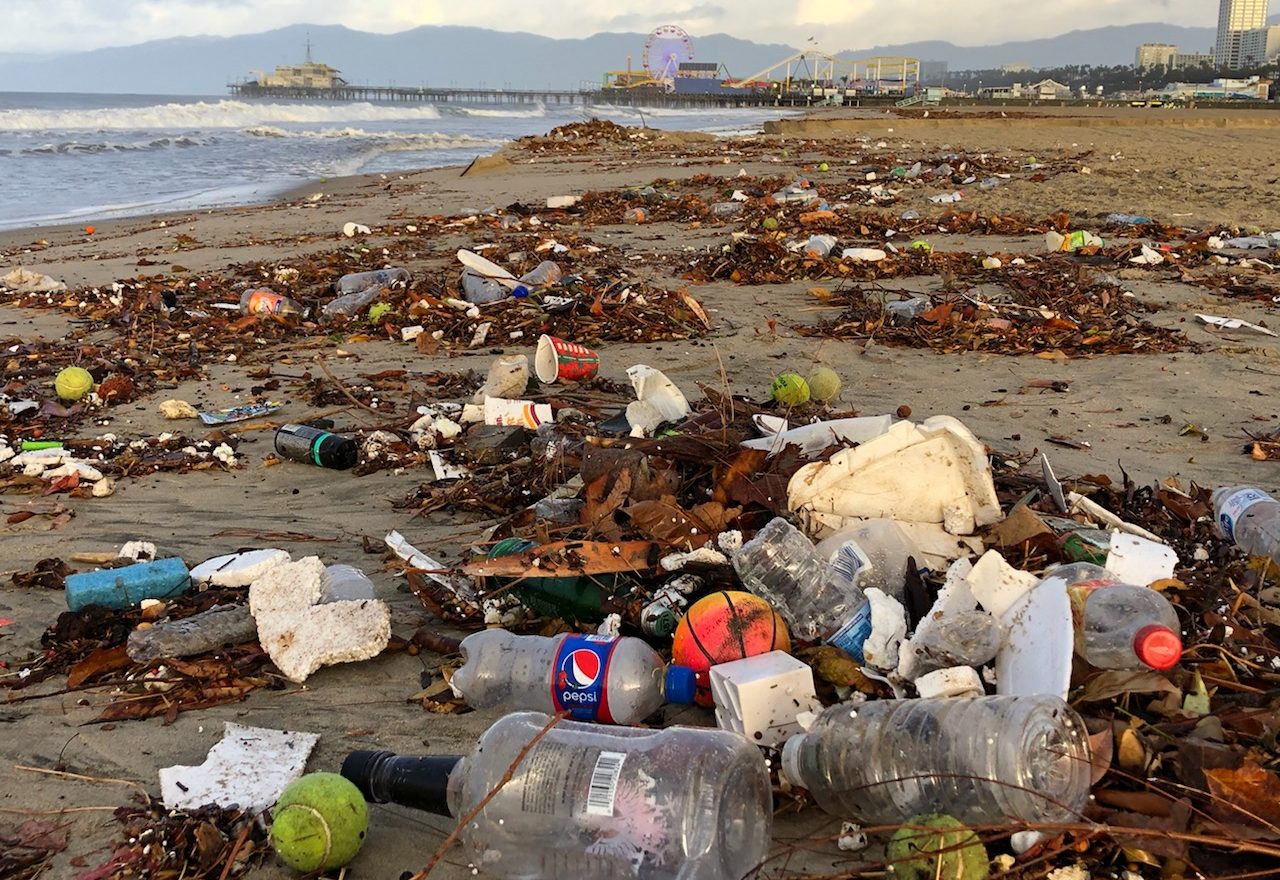 LOS ANGELES – In a unanimous vote, the Los Angeles City Council today approved an ordinance that will prohibit the distribution and sale of Expanded Polystyrene (EPS) products, commonly referred to under the trade name Styrofoam, in the City of Los Angeles.
"I am pleased that we were able to advance yet another transformative environmental policy with unanimous support of the City Council," said Councilmember Mitch O'Farrell, the chair of the Energy, Climate Change, Environmental Justice, and River committee. "Angelenos want to be good stewards of the environment, and this legislation is reflective of that value – as well as the urgency with which it must be implemented. There is no place in the City of Los Angeles for harmful environmental products like Styrofoam, and with today's decisive action we are making that imperative a reality. I hope that future Councils, along with other jurisdictions across the country and the world, follow our lead on environmental justice and the elimination of products that degrade public health."
"Our world is drowning in plastic. To the point where, in any given week, each of us ingests enough plastic from our food and water to make a credit card," said Council President Paul Krekorian.  "The petrochemical industry is lying to the people of the United States by trying to convince them that somehow it's OK to use these products because they're recyclable. They're not. Almost no plastic ever gets recycled and styrofoam definitely does not.  The steps that we're taking today are an important part of changing industries, changing consumer behavior and educating the public about the harm that this is causing them,"  Krekorian said.
"EPS foam, also known as Styrofoam, is toxic from production to usage to landfill. The Styrene and Benzene in EPS are both known carcinogens and can also negatively affect workers inside EPS factories. The manufacturing process can contaminate neighborhoods outside EPS factories. The toxins can leach into hot drinks and food as people use cups and food containers. And then EPS ends up as little white bits marring our world-class beaches," said Councilmember Paul Koretz, the author of the original legislation. "Even worse, the manufacturing process releases significant amounts of hydrofluorocarbons, which are massively potent greenhouse gasses. It's way past time for Styrofoam to go away forever."
The Council also approved an additional ordinance that adds to the Los Angeles Municipal Code a section promoting the use of reusable bags and regulating the use of plastic and paper single-use carryout bags at apparel stores, farmers' markets, food or beverage facilities, hardware stores, and open air markets. In addition, the Council approved instructions to LA Sanitation and Environment (LASAN) requiring reports back to the Council, by April 2025, regarding compliance with these new policies. The Council also instructed LASAN to prepare outreach programs to educate stakeholders on both ordinances.
Additionally, the Council requested that all proprietary departments, along with their respective boards, adopt and implement the ordinance requiring "zero waste" at City facilities and events, along with a direction to LASAN to prepare an outreach program and further instruction to all departments to report back on progress with this ordinance, which was passed earlier this year.
"LA Sanitation and Environment (LASAN) has a unique responsibility when it comes to protecting public health and the environment," said Alex Helou, LASAN Assistant Director. "We do that through the hard work of collecting, recycling and composting materials, but also through the much less visible work of educating residents on what can and can't be recycled. Items like expanded polystyrene, plastic bags and single-use foodware accessories do not belong in the blue bin."
"For more than 30 years, Heal the Bay has conducted thousands of cleanups, removing millions of pieces of plastic off of our beaches and out of our waterways. It is clear that cleanups will never solve the issue of plastic pollution. To truly protect public health, we need aggressive and responsible solutions like today's unanimous vote by the Los Angeles City Council to ban polystyrene addressing upstream sources and slowing the production and sale of plastic products, said Tracy Quinn, President and CEO of Heal the Bay. "We commend Councilmembers Koretz, Krekorian, and O'Farrell for their leadership on this issue and look forward to helping put these laws into effect in the new year."