Politicos Mourn Passing of Top Campaign Consultant Steve Afriat
Afriat helped change the landscape in Los Angeles and West Hollywood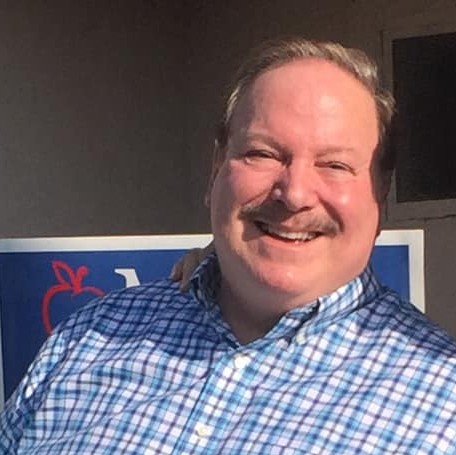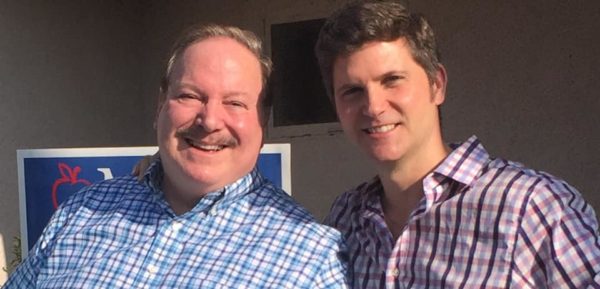 LOS ANGELES – Steve Afriat, a prominent and well-liked gay insider's insider in the turbulent world of California governmental relations and land-use policy, passed away suddenly at his home in Sherman Oaks on Monday night from unknown causes. Curtis Sanchez, his partner and husband of 30 years, was home at the time. Afriat was 68.
Attorney and former West Hollywood City Councilmember John Duran posted the announcement about his dear friend of 30 years on his Facebook page. Afriat "was the calm voice in the Storm," he wrote. "He was the strategic mind that we all relied upon for wisdom and experience. He was the guy I went to for resolve and uplifting. More than all this – I loved him and knew he loved me."

Duran's post was immediately deluged with comments from around the state, including from John A. Perez, gay Speaker Emeritus at California State Assembly, California State Controller Betty Yee, gay LA County Assessor Jeffrey Prang, and 2012 gay Republican presidential aspirant Fred Karger.
"Steve Afriat was the political guru for numerous LGBT elected officials, candidates and activists. His work spanned decades from fighting homophobic LaRouche initiatives, incorporating and building West Hollywood to serving on the Equality California board to advance LGBT rights," Duran tells the Blade. "He was the helpful ear to so many LGBT politicos – his calm wisdom will be sorely missed "
Afriat helped change the landscape in Los Angeles and West Hollywood
Rep. Mark Takano, the first out gay Congressmember of color, called Afriat a "wonderful person" in a comment on Afriat's Facebook page in a post by gay Progressive Victory President Hans Johnson. Afriat's passing, Johnson said, "leaves a grievous gap on the civic landscape." That landscape includes ushering through the governmental maze such famous West Hollywood landmarks as the Pacific Design Center, SOHO House, and The London West Hollywood.
Afriat was a Social Studies teacher in an L.A. County magnet school in 1978 during the ugly fight over the Briggs Initiative that would have mandated the firing of gay teachers and their allies.
"We had a lot of enemies that people don't remember, and John Briggs is a name that people should not forget. He was the Donald Trump of Orange County of the 1970s," Afriat said on "Sidebar," Duran's Channel Q radio show last year. "I came out in baby steps because it was a scary time and I was worried about my job and I was also worried about how people would react. It was not a time when a lot of people were coming out."
In 1980, Afriat ran unsuccessfully for a state Assembly seat but met L.A. City Councilmember Zev Yaroslavsky in the process. Yaroslavsky subsequently hired him as chief of staff in 1983 and the two became fast friends.
"I showed up at City Hall and all of a sudden we have an AIDS crisis and it impacted Zev's district significantly," Afriat said on "Sidebar." Yaroslavsky chaired the city Budget and Finance committee at a time when "there were not three friendly votes on the Board of Supervisors" or a pro-gay majority in the state legislature.
"We got the first initial funding for AIDS Project Los Angeles. It wasn't a lot of money — just to do outreach, help them pay their rent and begin to figure out a way to start educating people because back in 1983, I don't think any of us were fully educated."
Two years later, Afriat's close friend Craig Miller asked for help producing the first APLA AIDS Walk on July 28, 1985. "I played a role in securing Paramount Studios and helping with some permit issues and, of course, doing a lot of strategy," including securing and introducing L.A. Mayor Tom Bradley as honorary chair of the historic event.
Afriat started Afriat Consulting in 1985 and achieved notable success, including being tapped by Mayor Richard Riordan http://afriat.com/team/ to organize a coalition supporting City Charter Los Angeles Reinvents Itself, Adopting New City Charter (Published 1999) reform.
"Steve was a towering figure in our field, always pressing on to achieve our clients' goals while also being a wise consensus-builder," says longtime friend Jim Arnone, a gay land use partner at Latham & Watkins law firm.
"He worked hard with local communities to understand their needs and concerns, always being respectful to all. And he worked hard with our clients to help them craft projects that would be win-win for community and business needs. For Steve, it wasn't about 'I win/you lose.' It was about building bridges when you could and finding that elusive spot where good people who disagree can still find a consensus. The world needs more people like Steve."
"As the first openly gay Chief of Staff at City Hall, he was a trail blazer," now retired Supervisor Yaroslavsky tells the Blade. "In his extraordinarily successful business career, he was a pacesetter. As a political and community activist, he was a leader. And through it all, he never lost his humanity. He was a great friend. He was family. A brother. A first-class person, and a mensch."
The Los Angeles Blade celebrates West Hollywood as it turns 37
The City of West Hollywood was incorporated on November 29, 1984 by a coalition of LGBTQ activists, seniors, and renters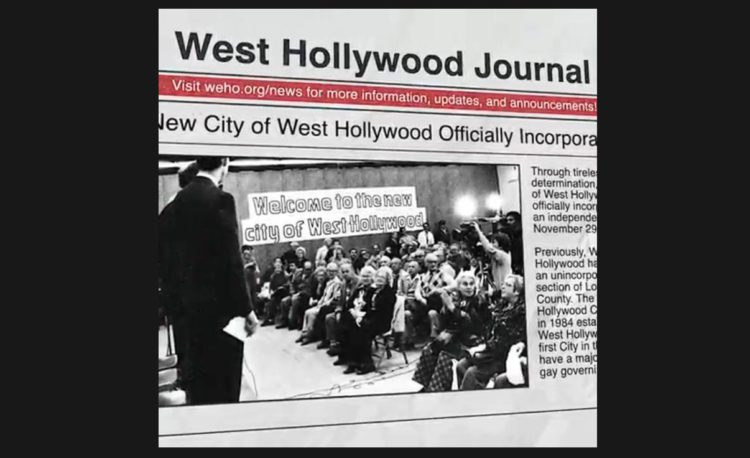 LOS ANGELES – Incorporated on this date 37 years ago, the City of West Hollywood became the 84th city in Los Angeles County. The "Creative City" was formed during an extremely difficult time for the LGBTQ+ people who lived in the region as the HIV/AIDS pandemic took countless lives.
The city's founding was also unique as it brought together an eclectic mix of renters, seniors, LGBTQ+ and others to form the basis of what is arguably one of the world's most prominent LGBTQ+ communities.
The City of West Hollywood was incorporated on November 29, 1984 by a coalition of LGBT activists, seniors, and renters. Since then, #WestHollywood has been the progressive leader for cities nationwide.

Take a look back at this past year in #WeHo! Happy West Hollywood Day! 💙 pic.twitter.com/GK1cHLFtxt

— City of West Hollywood (@WeHoCity) November 29, 2021
The spirit of that inclusivity and free-spirited thinking continues today even as the city and the surrounding greater LA region has survived yet another pandemic.
Celebrate West Hollywood's 37th Birthday!
California expands broadband infrastructure & internet access across state
The initial project locations based on unserved/underserved areas that don't reliably have download speeds of at least 25 Megabits per second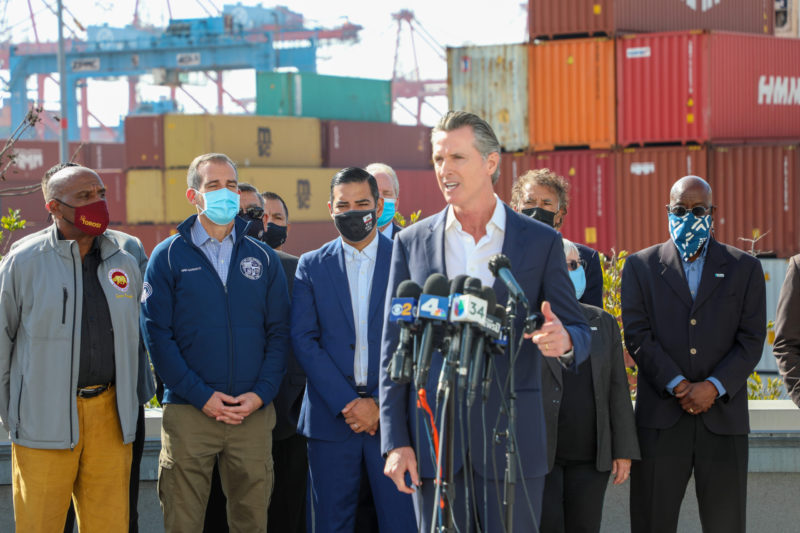 SACRAMENTO – Advancing California's commitment to bridge the digital divide, Governor Gavin Newsom announced that the state has identified 18 projects to begin work on an open-access middle-mile network that will provide missing infrastructure paths to bring broadband to all communities.
As part of the historic $6 billion broadband investment advanced in partnership with legislative leaders earlier this year, the initial project locations are based on known unserved and underserved areas across the state. The projects will connect to the core of the global internet and interconnect to last-mile infrastructure, which is the final leg that provides internet service to a customer.
"California is committed to taking on the challenges laid bare by the pandemic, including the digital divide holding back too many communities across the state," said Newsom. "These projects are the first step to delivering on our historic investment that will ensure all Californians have access to high-quality broadband internet, while also creating new jobs to support our nation-leading economic recovery."
The initial 18 projects represent a range of geographic locations and technical approaches. Projects are being initiated in the following tribal communities, counties and cities: Alpine County; Amador County; Calaveras County; Central Coast; Coachella Valley; Colusa Area; Inyo County; Kern County; Kern/San Luis Obispo Area; Lake County Area; Los Angeles and South Los Angeles; Oakland; Orange County; Plumas Area; Riverside/San Diego Area; San Bernardino County; Siskiyou Area; and West Fresno.
Evaluation of project areas included consideration of public comments, prioritization of unserved or underserved areas of the state, and inclusion of tribal communities, cities and counties. An unserved or underserved area has households that do not reliably have download speeds of at least 25 Megabits per second (Mbps) and upload of at least 3 Mbps.
"Core to our success will be the deep partnerships we've built with a diverse set of community organizations and last mile providers. Through many years of engagement with metropolitan planning organizations, CPUC-supported broadband consortia, Tribal organizations, community-based broadband advocacy groups, and organizations like the Rural County Representatives of California, the NAACP, and the California Emerging Technology Fund, we are now ready to take this historic step towards broadband equity for California," said Louis Fox, Founder and Chair of GoldenStateNet, the state's third-party administrator.
State partners implementing the middle-mile initiative include the California Department of Technology, California Public Utilities Commission (CPUC) and Caltrans. GoldenStateNet was selected as the Third-Party Administrator (TPA) to manage the development, acquisition, construction, maintenance and operation of the statewide open-access middle-mile broadband network. As the TPA, GoldenStateNet will partner with key stakeholder groups across the state to investigate the best technical, financial and operational models to meet the needs of the project sites.
A map and additional information on the initial projects can be found here.
"A reliable broadband connection makes the difference between having access to full-service health care, education and employment or sometimes going without," said State Chief Information Officer Amy Tong. "Through a historic partnership between our Governor, the Legislature, state agencies and a third-party administrator, we are taking immediate action to improve connectivity for Californians in the northern, central and southern parts of the state."
"These initial routes have been identified to accelerate projects in areas of the state that are unserved because of the lack of open middle mile infrastructure to serve them. We are accelerating the selection of a diverse set of routes — those that are ready to build and those that are not ready to build. This allows the state to partner with locals on these diverse projects and learn by doing, as we concurrently work to finalize all the needed routes in the State. There are many more communities like those in Phase I that will be included in the final map," said Martha Guzman Aceves, Commissioner at the CPUC.
Sen. Alex Padilla & Santa Monica College- Thanksgiving grocery giveaway
"As we approach Thanksgiving, it is important to support each other and our communities, and give back when we can"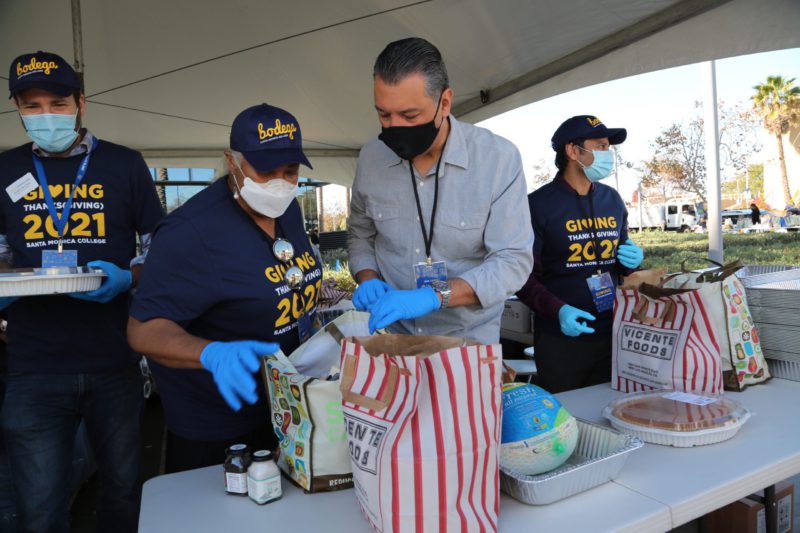 SANTA MONICA — Ahead of Thanksgiving, U.S. Senator Alex Padilla (D-Calif.) on Tuesday volunteered with Santa Monica College (SMC) for their 2nd Annual GIVING THANKS(giving) Holiday Grocery Drive-Thru Giveaway.
Padilla joined dedicated SMC volunteers, along with state and local officials to provide fresh holiday groceries to 1,500 food insecure students.
"As we approach Thanksgiving, it is important to support each other and our communities, and give back when we can," said Senator Padilla. "I was proud to join Santa Monica College and regional partners for their annual holiday food drive to make sure students have access to fresh food and groceries this holiday season. But this is also a stark reminder that there is more work to be done to address student food insecurity, an issue that existed since before the pandemic. I've introduced the BASIC Act to give students the resources they need to stay focused on their education. No student should have to worry about meeting their basic needs while pursuing their education."
"Having Senator Padilla attend today's event is so powerful because it raises the importance of giving back to our community," said Lizzy Moore, president of the Santa Monica College Foundation and Santa Monica College's dean of institutional advancement. "The Santa Monica College community is grateful for his leadership in the Senate to push for the BASIC Act and other legislative proposals to address the dramatic rates of food insecurity that exists on all college campuses including Santa Monica College."
Even before the pandemic, 50 percent of California Community College students were food insecure.
Senator Padilla has been a strong advocate for addressing food insecurity and ensuring students can meet their basic needs while pursuing a higher education. This year, Padilla introduced the Basic Assistance for Students in College (BASIC) Act, bicameral legislation to ensure college students are able to meet their basic needs while pursuing their education. Specifically, the legislation provides $1 billion for grants to ensure institutions of higher learning have the resources they need to support their students' most fundamental needs, and directs the federal government to streamline data sharing across agencies to help students qualify for aid – particularly Pell Grant recipients and attendees of community colleges and minority-serving institutions.
Senator Padilla also joined his colleagues in introducing the Student Food Security Act of 2021. This bicameral legislation helps address food insecurity on college campuses by enabling more low-income college students to access the Supplemental Nutrition Assistance Program (SNAP), improve data collection and sharing, and create a new grant program to help colleges and universities support their students.