December 29, 2020 at 7:57 pm PST | by Brody Levesque
Stay-At-Home extended- hospitals in crisis care mode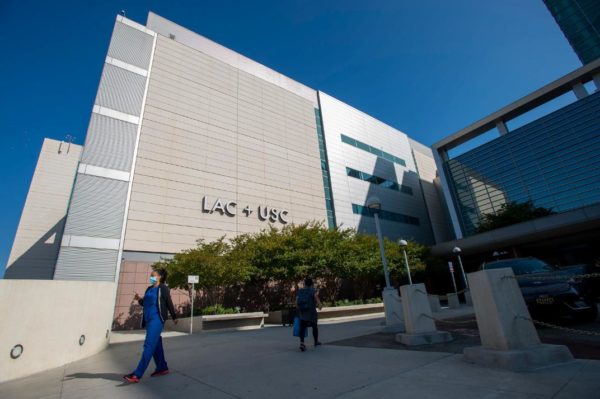 SACRAMENTO – California's top health official announced that the stay-at-home restrictions instituted three weeks ago- as ICU bed capacity fell below 15% eventually bottoming out at 0.0% in Southern California and other parts of the state, were being extended.
California Health and Human Services Secretary Dr. Mark Ghaly speaking to reporters Tuesday in his weekly briefing held on the state's response to the coronavirus pandemic, said that the Southern California region- in particular Los Angeles County, has virtually no ICU capacity to treat COVID-19 patients.
While he refused to set a timeline, Ghaly acknowledged that relief from the restrictions was heavily dependent on ICU capacities and added that officials were alarmed at the potential for crushing caseloads as a result of the Christmas-New Years holiday break's travel. The TSA estimated that nearly 2 million people have been screened over the last four day period alone.
"We have not heard yet that any hospital is at the point where they need to make a decision between two patients who both need a ventilator, and they only have one ventilator," Ghaly said. But some overwhelmed hospitals don't have space to unload ambulances or get oxygen to patients who can't breathe he also acknowledged.
"We certainly know that Southern California hospitals are in crisis, and some have begun to implement parts of crisis care," he said. California's "crisis care" guidelines allow for rationing treatment when staff, medicine and supplies are in short supply.
The Los Angeles County Department of Public Health confirmed the highest number of hospitalizations reported in a day with 7,181 people with COVID-19 currently hospitalized as of Tuesday. This is an increase of 267 people reported on Monday. Of the 7,181 people with COVID-19 currently hospitalized, 20% of these patients are in the ICU.
Tuesday's number of daily hospitalizations is nearly a 1,000% increase from two months ago, when on October 29, L.A. County experienced 750 COVID-19 hospitalizations. For comparison, today's number is more than three times the peak of the July surge, when L.A. County experienced 2,232 people hospitalized with COVID-19.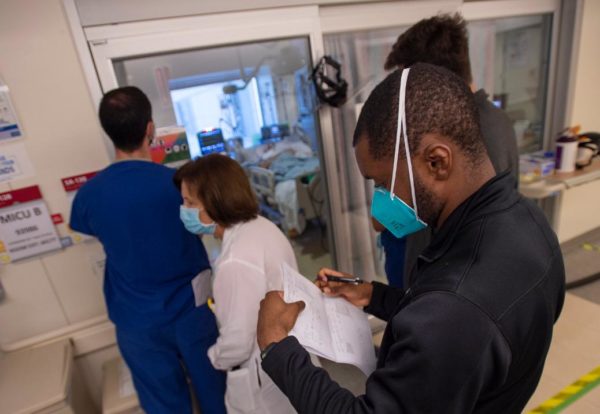 The department also confirmed 227 new deaths and 12,979 new cases of COVID-19. The high number of new deaths reflects a significant number of deaths from the backlog associated with the Spectrum outage and holiday reporting delays. Public Health anticipates confirming additional deaths due to the backlog of death reports over the next two to three days.
To date, Public Health identified 746,089 positive cases of COVID-19 across all areas of L.A. County and a total of 9,782 deaths.
California reported more than 31,000 new cases Tuesday and 242 deaths, but the numbers are likely to increase this week as labs and counties catch up their reporting from the Christmas week. More than 2 million people have been diagnosed with COVID-19 in California and nearly 25,000 people have died from the virus.
Ghaly said that in addition to Southern California, the primarily agricultural San Joaquin Valley region also has what is considered no ICU capacity to treat coronavirus patients and that the state's restrictions would continue in that region. Much of the state is under orders to stay home.
The COVID-19 variant that's been reported in the United Kingdom has been identified in a 20-year-old male resident of Elbert County, a rural area outside of Denver, Colorado Governor Jared Polis announced Tuesday.
"Today we discovered Colorado's first case of the COVID-19 variant B.1.1.7, the same variant discovered in the UK. The health and safety of Coloradans is our top priority and we will monitor this case, as well as all COVID-19 indicators, very closely," Polis said.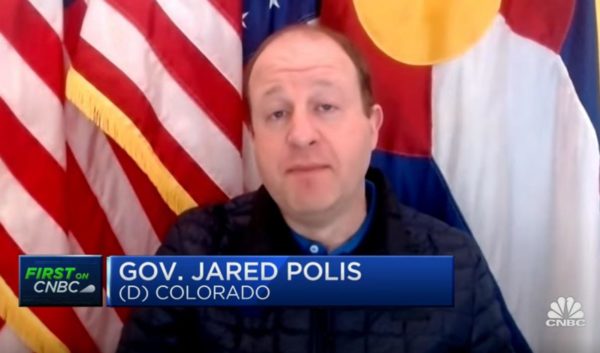 "There is a lot we don't know about this new COVID-19 variant, but scientists in the United Kingdom are warning the world that it is significantly more contagious. The health and safety of Coloradans is our top priority, and we will closely monitor this case, as well as all COVID-19 indicators, very closely," the governor added.
The Colorado State Laboratory confirmed the virus variant, and the Centers for Disease Control and Prevention was notified.
Scientists in the U.K. believe the variant is more contagious than previously identified strains. The vaccines being given now are thought to be effective against the variant, Colorado health officials said in a news release.
Los Angeles County Public Health scientists have begun to test samples of the coronavirus from local patients to determine if a new, more contagious strain that is circulating in the United Kingdom has arrived in California as some Public Health officials believe is likely amid a major surge of infections the Los Angeles Times reported last week.
The variant is a concern because it makes the virus easier to be transmitted from one person to another, officials said. But once a person has the virus, the variant doesn't appear to make the person more likely to die.