January 5, 2021 at 8:03 pm PST | by Eddie Martinez
During a worldwide pandemic the only thing worse than hosting a "White Party" is attending one.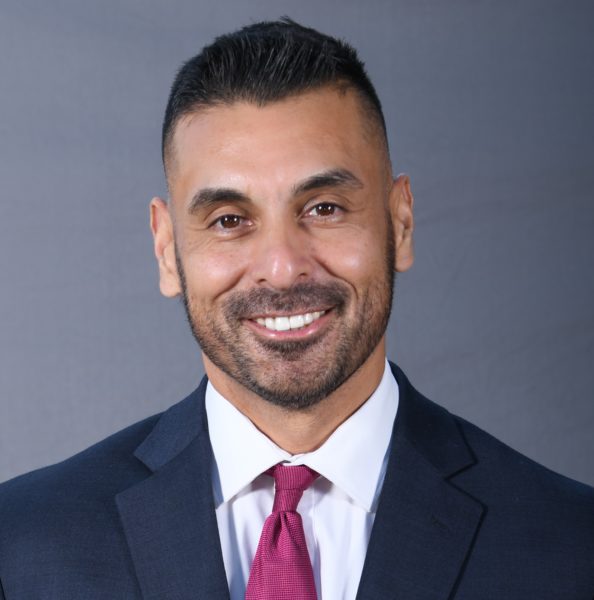 I first visited Puerto Vallarta 20 years ago with my then boyfriend. It was an amazing experience where we got to enjoy the Mexican culture (my culture), the food, scenery and most importantly the people. It was the first time I traveled to a tourist destination as an out gay man. Having recently come out and being Mexican-American and Catholic, I still struggled with acceptance from within my Latinx culture, faith and community.
At the time, the LGBTQ community was not thinking of "marriage equality" – we lived with AIDS stigma, legal discrimination and without the vast support by corporate America we enjoy today. What we did have was our friends, our fight, Circus/Arena and Puerto Vallarta.
Even back in the 90's, Puerto Vallarta was known as an LGBTQ destination. Friends who visited excitedly shared how friendly and welcoming the people of the Mexican Riviera were to them. To me, it was more about a place to drink, dance and enjoy. Puerto Vallarta represented my culture, faith and my identity. It is located in the state of Jalisco where my dad grew up in nearby Guadalajara.
My roots are embedded in the Catholic faith of this country. Knowing the people of Puerto Vallarta could welcome the LGBTQ community to their town and treat them with respect gave me hope that I would be accepted more within my own LatinX community in Southeast Los Angeles.
However, today we are fighting a worldwide pandemic. We are in the midst of the "2nd wave" surge of Covid-19 to which we have already lost over 350,000 Americans! With the highest infection, hospitalization and death rates, L.A. County Latino residents are now infected with the virus at more than double the rate of white residents, data show.
Hospitals and morgues are overwhelmed and Latin America, including Mexico, is seeing similar outcomes without the advanced healthcare system we have in the U.S. making their struggle to survive Covid even worse than ours.
More and more, I see Facebook friends' post of a tía, mother or abuela who has died from the "Rona." It is hitting my LatinX community hard and it is spreading through households where at least one member continues to work outside the home where they are exposed to the virus.
With that in mind, consider my shock and disappointment in hearing that my own LGBTQ community is disregarding warnings about the Covid rampage by promoting and sponsoring a "White Party" in Puerto Vallarta for New Year's Eve! Worse, when local authorities objected the promoter, Jeffery Sanker, bypassed additional warnings by moving to a secret location and asking attendees to keep it on the down low.
Mr. Sanker and his White Party Entertainment group, although having cancelled or gone online with gay circuit events in Coachella and Palm Springs earlier in the year, has in effect decided its business interests are more important.
This is a slap in the face to Mexico and the beautiful people of the country for thinking you are entitled and privileged to host, sponsor and attend large gay circuit parties in Puerto Vallarta putting the people of that community, that for so many years have so graciously welcomed you with open arms, at risk for the COVID-19.
As the surge and deaths increased in both the United States and Mexico, the promoter had the opportunity to lead and show our LGBTQ gratitude to the people of Puerto Vallarta by canceling the events. Instead the promoter tried to hide behind a veil of secrecy then flew back safely on a private jet leaving the people of Mexico and the event attendees at greater risk for infection in the wake the NYE super-spreader event.
Now, as hundreds of privileged gay boys return to cities like Los Angeles and West Hollywood with the virus, our people here are at risk too. A risk that will spread to already devastated communities like Boyle Heights and South LA including my hometown of Huntington Park.
It is time for the LGBTQ community, including party promoters, sponsors and those who frequent gay circuit parties, to step-up and be socially responsible! We are all fatigued of Covid but that is no reason to throw caution to the wind now. #StayStrong #LGBTQhealth #StayHome #MaskUp
Eddie Martinez is the Executive Director of the Latino Equality Alliance and also currently serving as a council member for the City of Huntington Park, California.