Trump's attempted coup requires a bold response — from all of us
If we have learned anything- it's that democracy is not a promise made to us, but one we make to each other.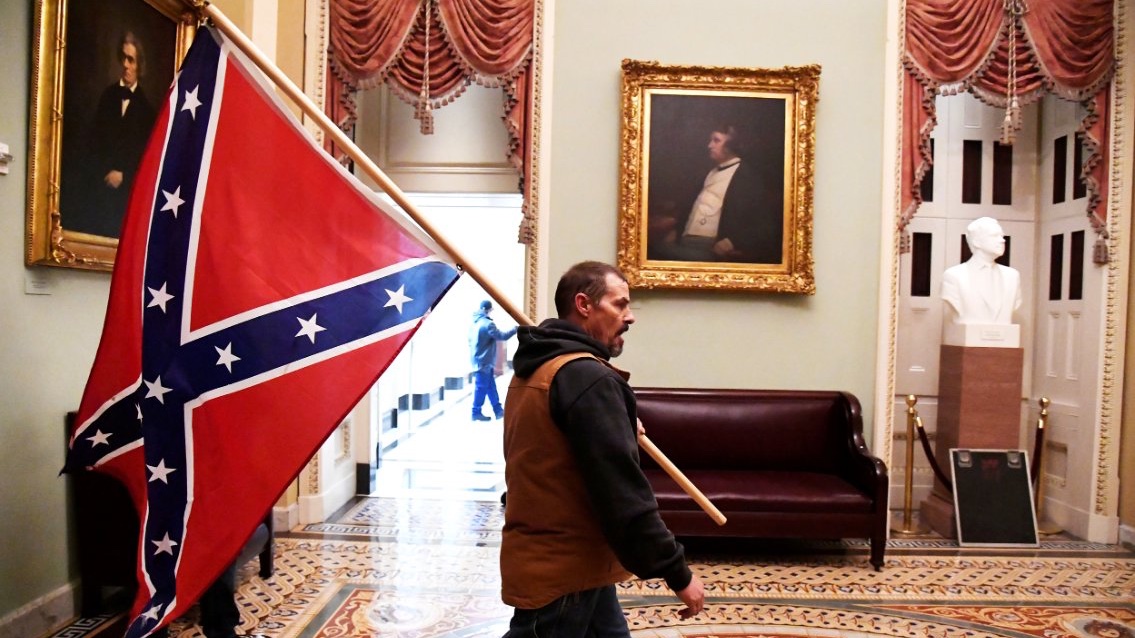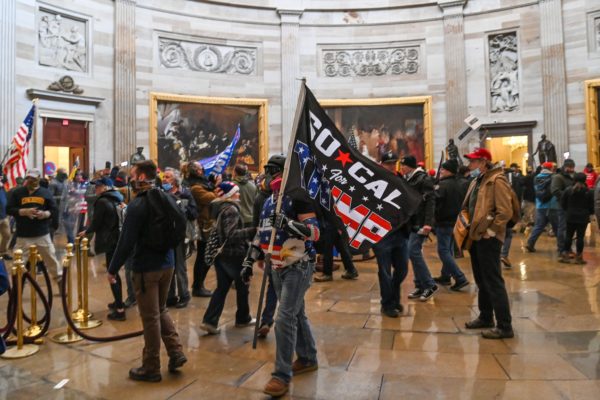 Thousands of Trump supporters swarmed the U.S. Capitol on Wednesday to commit seditious acts that were motivated by ignorance and white supremacy, which obviously go hand in hand. But the looting and deadly violence never would have occurred without the encouragement of a treasonous crook in the Oval Office.
President Trump was the evil puppet master of an insurrectionist mob, and every second he remains in office between now and Inauguration Day on Jan. 20 poses a grave threat to our democracy.
Throughout his time in office, but especially since the 2020 election, Trump has repeatedly refused to respect one of the core tenets of our democracy: the peaceful transfer of power. More than 60 lawsuits challenging the results of a free and fair election have been dismissed, and yet he still refuses to come to grips with reality. Even worse, Trump casually sat back and watched the mayhem unfold Wednesday, refusing to provide adequate security and risking the lives of Congress members and their staff. In a video posted to social media before having his accounts indefinitely locked, Trump said he loved the people committing crimes he previously argued should carry a minimum 10-year jail sentence.
"We love you," Trump said. "You're very special."
The inequity in how the overwhelmingly white rioters were treated by law enforcement Wednesday compared to peaceful protesters of color over the last four years couldn't be starker.
In June, we saw the president order the firing of tear gas on peaceful protesters for a sacrilegious photo-op. Millions of people peacefully took to the streets over the summer and stood up for racial justice, only to have police and federal forces — at Trump's urging — respond with militarized sweeps, rubber bullets, and other ammunition. Disabled health care activists have been dragged out of the halls of the Capitol more than once and 100-plus LGBTQ activists were arrested during a peaceful protest in October 2019 in front of the U.S. Supreme Court. The number of arrests after hundreds of people stormed the Capitol in an act of domestic terrorism: 52.
Entitlement, white supremacy, and a lack of respect for the rule of law were on full display in the attempted coup, all at the urging of a pseudo strongman who thinks the best way to wield power is through his clumsy thumbs and a smartphone.
Trump, of course, is not the only official who should be held liable for one of the darkest days in our nation's history. Republicans in Congress have repeatedly echoed his lies and carried Trump's water, spreading misinformation to sow distrust. Every single supporter of the president's treasonous election claims has blood on their hands after five people died as a result of Wednesday's riots, including a Capitol police officer. The applause we hear coming from our enemies abroad should inspire shame — shame to be shared exclusively by Trump and his loyalists.
Republicans who retain any sense of honor must join Democrats and leaders across the country in calling on Vice President Mike Pence and/or the President's Cabinet to invoke the 25th Amendment. If the 25th Amendment is not invoked, the House should move to introduce new articles of impeachment. We cannot wait to find out if Wednesday's horror show was rock bottom for this failed administration.
But this is not simply a time for condemnation.
Those who were horrified by what we witnessed Wednesday must take action. The LGBTQ+ has consistently been under assault by the Trump administration, from blocking the Equality Act to guarantee non-discrimination protections to banning transgender service members from the military. In the 2020 election, LGBTQ+ voters turned out in numbers nearly double their proportion of the population, according to national election polling. The impact of our votes will no longer allow officials to see us as an after-thought in the political process.
But with power — even power as seemingly insignificant as one vote — comes responsibility. Too many people in our society have grown comfortable with the idea that the American way of life will sustain itself.
The truth is our Democracy is fragile. Progress is incremental. And apathy for doing our civic duty — voting, engaging on issues that affect our communities, calling out racism and misinformation — can lead to irreparable harm when one political party seeks power solely for the sake of power and personal gain.
One of the lasting images I'll remember from this week is a picture of Rep. Andy Kim (D-New Jersey), who was photographed after midnight picking up trash left inside the Capitol. He didn't have to do it, but he said he felt a personal responsibility. I suspect the LGBTQ+ community as a whole will have a similar role to play in helping to clean up this mess.
I was proud to see members of Congress return to the floor late Wednesday to certify President-elect Joe Biden's victory. Those who stood in the way of those efforts have shown which side of history they've chosen to align. Their disgraceful actions will not be forgotten.
All Americans must take this ominous moment in history and channel it into purpose. We must seek to repair the damage of the last four years. Connect with your local, state, and federal elected officials. Get to know them and hold them accountable to better safeguard our democracy.
If we have learned anything from the past week, it's that democracy is not a promise made to us, but one we make to each other.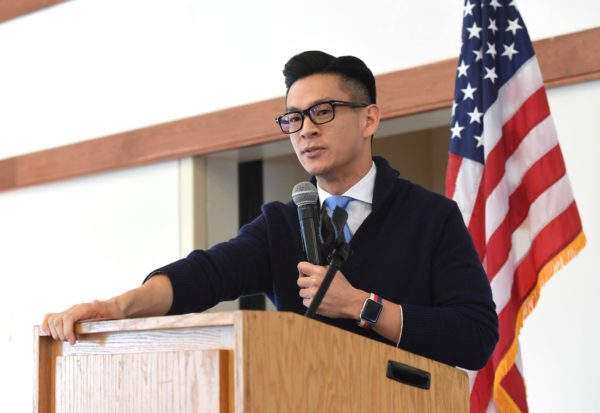 Assemblymember Evan Low was elected to the California State Legislature in 2014 and represents Silicon Valley. He is Chair of the Legislative LGBTQ Caucus and Vice Chair of the Asian & Pacific Islander Legislative Caucus.
Thank you Madam Speaker: Karen Ocamb reflects on Nancy Pelosi
Whether comforting a friend with AIDS or pointing a powerful finger at Trump, Pelosi exemplifies the humble nobility of servant leadership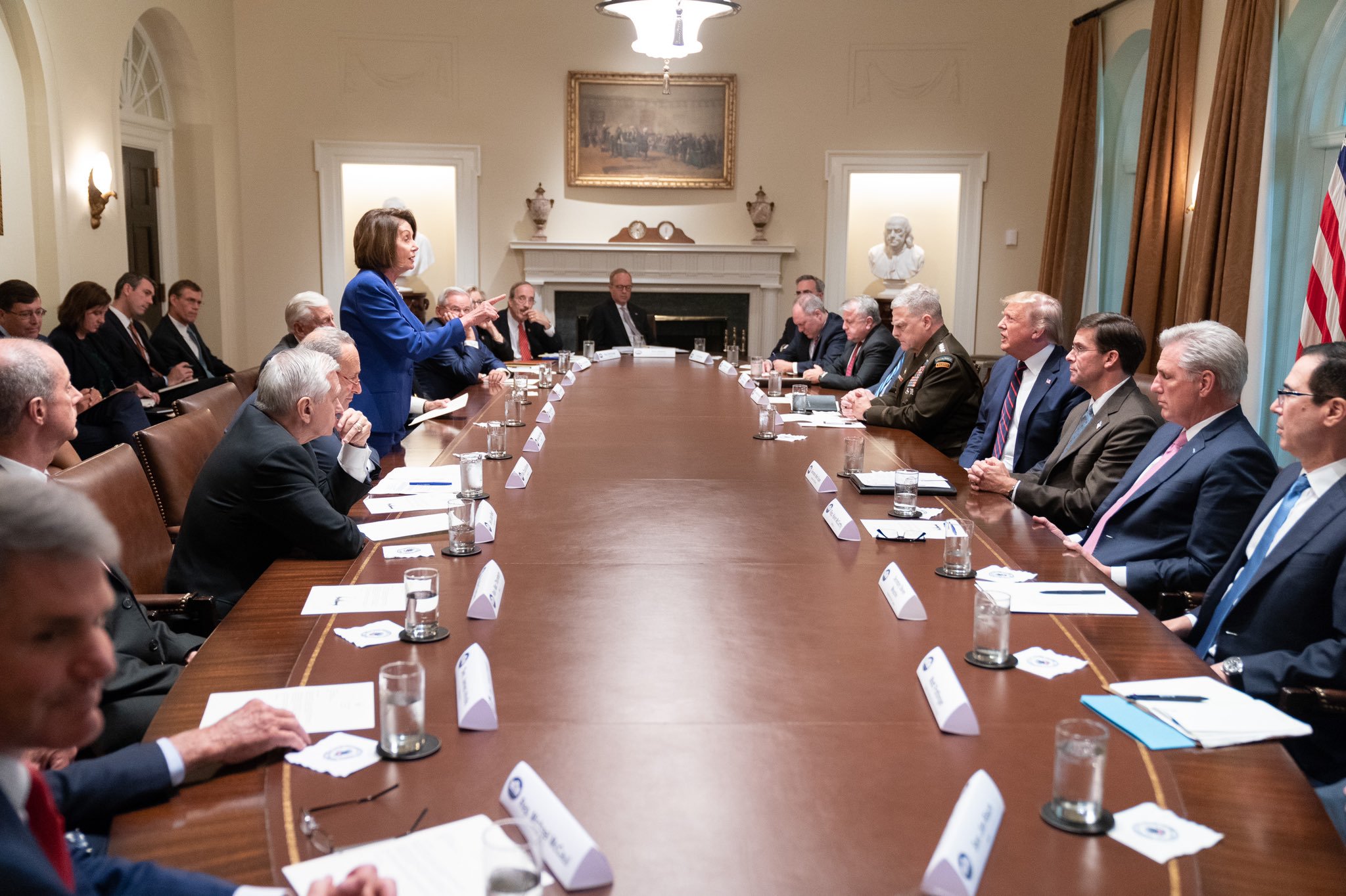 WEST HOLLYWOOD – Thank you, Speaker Nancy Pelosi! Let me add my gratitude to the praise that's poured in since Pelosi announced she would stay in Congress but was not seeking re-election as Speaker to make way for a younger generation.
In typical Trumpian fashion, CA GOP colleague Kevin McCarthy rudely absented himself as commentator after commentator – including some Republicans – called Nancy Pelosi the best Speaker in American history as she gave her "future plans" speech from the Floor of the House of Representatives.
Some commentators applauded how many extraordinary pieces of legislation she got passed – key among them ObamaCare, about which Pelosi repeatedly said: "Because of the Affordable Care Act – and I hope that every woman in America understands this – being a woman is no longer a preexisting medical condition. As a mother of five children, four daughters and one son, I'm very excited about this."
Thanks to one of those daughters, Alexandra Pelosi, who caught her mother's brave, caring and powerful reactions during the Jan. 6th insurrection when domestic terrorists where hunting her down, the world got to watch America's top Congressional leadership demur to the woman who is third in line of succession as she essentially served as Acting President of the United States and helped effectuate the Constitutional transition of power from Trump to Joe Biden.
I'd met and photographed Nancy Pelosi very briefly over the years when she came to Los Angeles for an event I was covering. But after the #ResistMarch in 2018, it occurred to me that so many of the young people raising their fists in exuberant agreement with her remarks probably had no idea who she really was. I got in touch with her terrific out deputy chief of staff Drew Hammill and asked for an interview. We were slated for 15-20 minutes but she wanted to go longer.
It was May 2018. We talked about Donald Trump and his threat to democracy; the looming midterm elections; how Republicans brand her as being from San Francisco – a "coded" gay slur; the Equality Act; and her Catholicism in the context of a Church that worked hard to oppose Prop 8, calls homosexuality "intrinsically evil," and excluded her from taking Communion in SF because of her views on abortion.
"As a Catholic, I was raised to respect every person. We're all God's children. In my family, there was never any question about that," Pelosi told me. "In Baltimore, we did have a growing LGBT community—we didn't call it that then but it was part of our lives and it was not any question that we would be any more respectful of one person than another. It wasn't even an issue with me and I didn't ever even describe it or associate it with Catholicism because Catholicism taught me something different. It didn't teach me discrimination. It taught me respect. And so it prepared me very well, my Catholicism, for being a representative in San Francisco."
"There's no question the Catholic Church in California was a participant in Prop 8 in a negative way," Pelosi said. "We were on the other side of that. But to me—it was their problem. It wasn't anything that was any moral imperative to me for me to follow the Church in enshrining discrimination in the law in California."
Ironically, in San Francisco, the Church "was more sympathetic to people when they had HIV/AIDS because they needed help then they were to people who weren't infected. It was the strangest, strangest thing," Pelosi said.
AIDS was – and is – deeply personal to the Speaker of the House.
"Some people criticized me for talking about AIDS on my first day in Congress (in 1987) and I realized that it was not just about getting funding for AIDS research and prevention and care but it was about ending discrimination against people with HIV and AIDS," Pelosi told me.
More from the my cover story:
Pelosi responds viscerally when asked about losing friends. "Oh, my gosh. Oh, my gosh. A little flower girl in my wedding. My dear, dear friends in the community in San Francisco. We were going to two funerals a day. I was visiting people in the hospital all the time and quite frankly, when I say losing people," Pelosi says, "I lost friends because I just walked away from them because they were not treating people with HIV and AIDS with respect. They would say to me, 'I don't know why you hire that caterer – don't you know that everybody there has HIV?' And I'd say, 'Don't bother to come to my house anymore if that's your attitude.' It just changed my whole view of them."…
"I'll never stop missing some of my dearest dear friends from then," she says. "Of course, we went from funerals to people saying help me make out my will because this is going to end soon, to those very same people looking for a job and then wanting to get married. So, everything has improved but I would never have thought 30 years ago when I started all this in Congress that we still wouldn't have a cure for AIDS. We've improved the quality of life, we've sustained life. Everything is better but it's not over, not finished."
Whether comforting a friend with AIDS or pointing a powerful accusing finger at Trump, Nancy Pelosi exemplifies the humble nobility of servant leadership with a touch of classy swagger.
Thank you, Nancy Pelosi, for representing so many of us who still haven't found our power
Read the entire story here:
******************************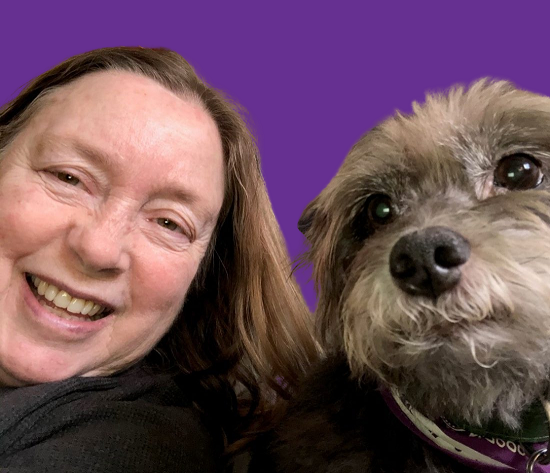 Karen Ocamb is the former news editor of the Los Angeles Blade. She is an award-winning journalist who, upon graduating from Skidmore College, started her professional career at CBS News in New York.
Ocamb started in LGBTQ media in the late 1980s after more than 100 friends died from AIDS. She covered the spectrum of the LGBTQ movement for equality until June 2020, including pressing for LGBTQ data collection during the COVID pandemic.
Since leaving the LA Blade Ocamb joined Public Justice in March of 2021 to advocate for civil rights and social, economic, and racial justice issues.
She lives in West Hollywood, California with her two rescue dogs.
******************************