January 8, 2021 at 8:18 pm PST | by Karen Ocamb
LA Dodgers legend Tommy Lasorda dies- left a messy legacy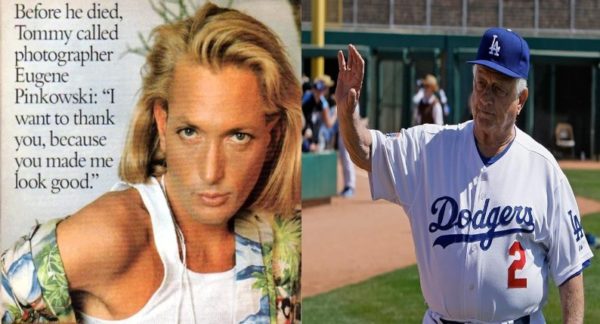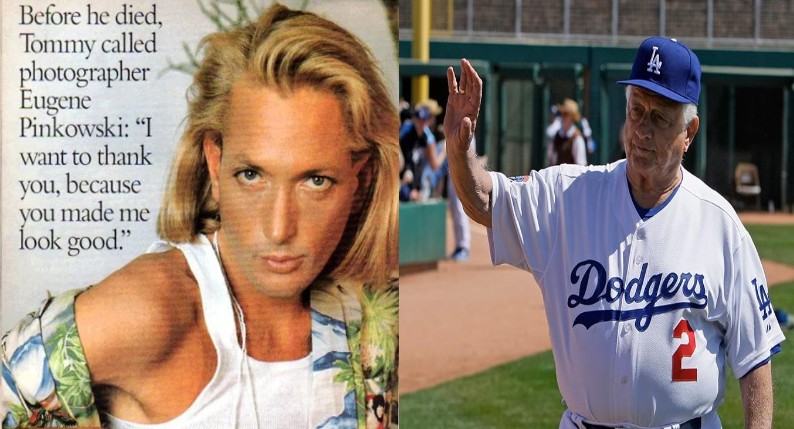 Editor's note: Former Los Angeles Blade News Editor Karen Ocamb reflects on the painful truth that is for too many in the LGBTQ+ community, especially those in their 40's onward, a reality that they live. While some celebrity parents in this modern era enthusiastically embrace and affirm their queer children- that was hardly ever the case in years past to the point of erasure.
LOS ANGELES – LA Dodgers icon Tommy Lasorda has died at 93. He was a character worthy of his Hall of Fame status. But he also exemplified the horrendous personal struggle gays and their families faced during the AIDS crisis.
When his beloved gay son Tommy Jr. died on June 3, 1991, Lasorda publicly lied about Tommy being gay or dying of AIDS and asked that all charitable donations in Tommy Jr's name go to the Association of Professional Ball Players of America.
I was FURIOUS! Tommy Jr. was a fashionista around WeHo. When I met him at a 12 Step meeting, he looked like Andy Warhol. His father may have loved Jr – but he repudiated him at death. I was so furious at this deliberate homophobic erasure – especially at a time when the announcement could have done so much good – I wrote a scathing opinion piece that was so controversial, it was even picked up by a gay porn magazine.
Years later, at some charity event, not in an interview, Lasorda admitted that Tommy Jr was gay and had died of AIDS – and he apologized for his homophobia. I remember struggling with forgiveness. It may have only come after I read Peter Richmond's extraordinary article in GQ about the father-son relationship.
"He loved the Dodgers. He attended many games each season. His father regularly called him from the road. In his office at Dodger Stadium, the father kept a photograph of Tommy on his desk;" excerpt from The Brief Life And Complicated Death Of Tommy Lasorda's Gay Son by Peter Richmond
The LA Times piece mentions the GQ story though most other Lasorda obits do not. I can't find a story on the apology though I must have written about it somewhere.
This, too, must be part of the story – part of Tommy Lasorda's legacy – that he loved his gay son, was with him as he died of AIDS – but denied him immediately afterwards – only to hurt so much from that denial that he finally apologized, perhaps following the lead of another sports great, HIV-positive Magic Johnson, who also has a gender-fluid son.
I'd say there's something metaphorically biblical here – but it's really only another story of our fragile humanity. RIP Tommy Lasorda – both Jr & Sr.