Taylor Dayne and Terri Nunn fully deserve the blowback after NYE concert at Mar-a-Lago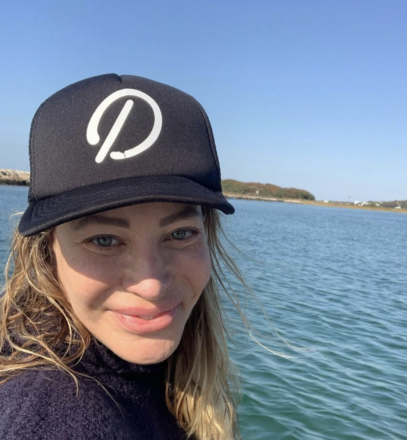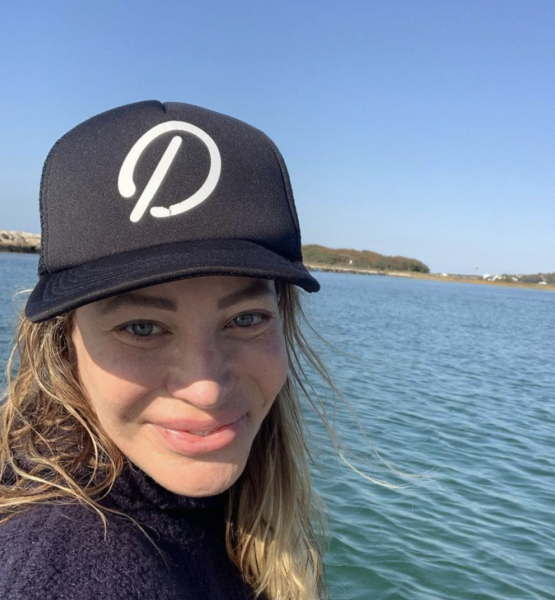 2020 is finally over, but any hope that a new year might bring a general lowering of the anger level in American public life had already been dashed long before the clock chimed midnight on January 1.
We knew better, of course; even if the country wasn't still consumed in virulent debate over political ideologies and an election drama that feels like an assault on our very Constitution, there's that whole Covid thing – or, more to the point, the fact that the pandemic is surging into an ever-deepening crisis even as an alarming number of Americans continue to deny, dispute, dismiss and defy public health guidelines without concern or regard for the danger to fellow citizens who might be infected as a result.
New Year's Eve, of course, brought that festering cultural boil to a head, as the pull of tradition combined with "quarantine fatigue" to lure thousands of Americans to "super-spreader" events all across the country – and even some outside of it, like the instantly infamous White Party in Nuevo Vallarta, where a disappointingly large contingent of circuit partiers proved, in the eyes of many, that stereotypes about narcissistic gays who only care about sex and drugs are truer than the community would wish to believe.
While it's regrettable that so many members of the LGBTQ population are willing to risk spreading disease just so they can dance in their underwear, at least these people (or most of them) are private individuals, who can pretend to themselves that their choices have no influence over anyone else. But there's a special kind of betrayal involved when allies in the public eye – especially allies whose fame and success have been greatly bolstered by LGBTQ support – choose to participate in, and thereby endorse, similarly irresponsible events, particularly when they do it in the company of the kind of political Covid-deniers who are also known for their anti-LGBTQ agendas.
Those were exactly the kind of people who were in attendance on New Year's Eve at Mar-a-Lago, Trump's Palm Beach resort, where a crowded and mask-less party provided an employment opportunity for a whole string of "where are they now?" musicians willing to perform at a celebration that marked not just the holiday, but Donald Trump Jr's 43rd birthday. Most of the lineup, which included such enduring-yet-long-irrelevant luminaries as Vanilla Ice and Mike Love of the Beach Boys, was unsurprising; but among the evening's entertainment were also Taylor Dayne and Berlin's Terri Nunn, two singers for whom the embrace of the gay community was instrumental in catapulting them to whatever stardom they once held – and their participation did not slip by without notice from their LGBTQ fans, who took to social media in droves to express their disappointment and outrage in no uncertain terms.
In a day and age when "cancel culture" has become an inescapable fact of life, it's hard to imagine that anyone, let alone a celebrity, would be clueless enough not to understand the ramifications of choosing to perform for a crowd of virus deniers who are also serial homophobes. Yet, in their after-the-fact attempts at "damage control" when angry fans called them out for their tone deafness, both singers have latched onto exactly that excuse; worse still, in "apologizing" for their tone deaf decisions, they have even claimed ignorance of the fact those decisions might have even been problematic.
In a tweet that has since been deleted, former not-quite-superstar Dayne offered a not-quite-defense for her actions, writing, "I'm saddened by all this. I have a 30 year careers [sic] … [and] many diverse friendship[s] … I try to stay non political and non judgmental and not preach… I sing from my heart purely…. I wish for all to be who they need to be and find their way."
Among the hundreds of respondents who were quick to point out that Dayne being "saddened" was irrelevent as an answer to the criticisms being levied at her was author and memoirist Josh Sabarra, who responded, "You've no reps who suggested that this may alienate fans?"
"And saying 'but I have friends who are diverse' is perhaps the most offensive answer," he continued. "Not to mention, attending a large, maskless event in these times is a slap to those doing their part to keep others safe."
"I'm trying to protect my elderly parents while you're being irresponsible," said another commenter. "Decisions have consequences and she made a poor decision to play in a super spreader event."
A third cut straight to the chase by saying, "If you're singing for anti-LGBTQ people, maybe you need to rethink your life choices." Yet another went further down that path, telling the 58-year-old has-been pop footnote, "Hope it was worth it. You betrayed us. Good luck booking Pride events after this!"
For those who may have forgotten (or never cared), Dayne has been vocal in the past about her gratitude to the LGBTQ fans that helped to buoy her career. In 2015, she gushed in an Advocate interview about watching the community grow into "families" over her years of performances at Pride events, and in 2017 she joined a number of other celebrities who contributed "Love Letters" to Billboard Magazine in honor of Pride. Apparently, the chance to earn a paycheck in Florida was a bigger priority than her supposed love for her gay fans.
For her part, Nunn – whose 80s hits with Berlin included "Sex," "The Metro," and "Take My Breath Away" – seemed to be willing to take on full responsibility for her actions and offered an actual apology instead of just trying to paint herself as a victim.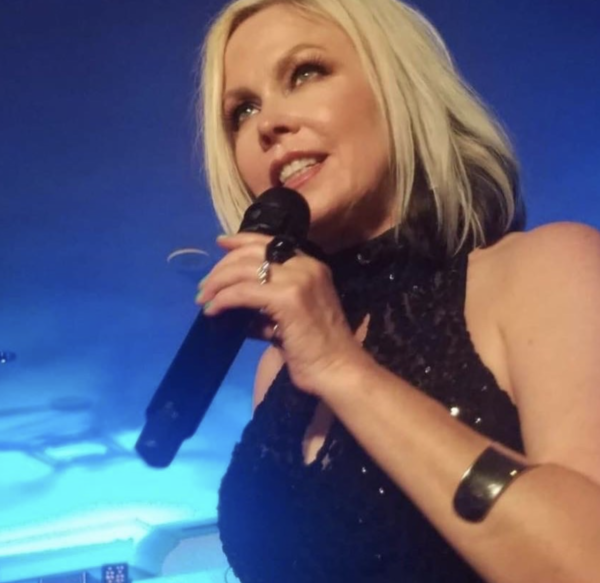 "I am truly sorry I performed at Mar-a-Lago and would not have done so if I'd known what I learned while I was there," Nunn wrote in a statement she posted on Berlin's Facebook page. "My goal in performing was not to support a political party. I see now that that's not the way it appeared and I am apologetic for that as well."
She might have stopped there, but she went on to offer some excuses that, to put it bluntly, called either her sincerity or her grasp of reality into question. "The contract stated it was a small Covid-safe event for the members of Mar-a-Lago," she added. "Unfortunately it was not Covid-safe anywhere in Florida. I had no idea masks and social distancing were not required. I thought I was current on all Covid news everywhere, but clearly I was not. I was shocked by Florida and Mar-a-Lago's lack of regard for the pandemic, and if I'd known I would never have gone. Once I fulfilled my contractual obligation, I left the event as quickly as I could. It is a mistake I regret. I took a Covid 19 test yesterday and tested negative."
As the quote goes, "The lady doth protest too much, methinks."
As many disillusioned fans were quick to point out, Florida's obstinate refusal to do anything to control the spread of Covid has been an oft-repeated theme in the headlines since almost the very beginning of the pandemic, so claims that she was unaware cannot help but strike most reasonable observers as disingenuous. It's also worth noting that she left the event AFTER making sure she had done what she needed in order to get paid.
To underscore Nunn's sole culpability for choosing to perform at the Mar-a-Lago super-spreader bash, her Berlin bandmate and cofounder, David Diamond, had previously posted to his own Twitter account to clear up any confusion that he might have been involved.
"A number of news outlets have reported that 'Berlin' played Mar-a-Lago for NYE," Diamond wrote. "I want to make clear that I was not at this show, nor did I ever plan to attend. I spent the evening at my home in Truckee."
It might seem harsh to lambast these two once-beloved musicians – or any of the many other celebrities who have made similar missteps – over an error in judgment. But these are not normal circumstances. The Covid crisis continues to devastate America, and the world, rendering literally millions of people vulnerable not only to severe sickness and death but to the economic devastation being ravaged by months of ongoing shutdowns; LGBTQ rights have been under assault for the last four years by a political faction that is, at the time of this writing, still actively trying to subvert the United States Constitution in order to keep its tenuous grip on power despite receiving a resounding repudiation from a majority of the American people. To pretend that it's even possible to be apolitical when choosing who we align ourselves with, or that it's "business as usual" when we decide to contract ourselves to people who support irresponsible and harmful policies, is delusional thinking at its most insidious, and we as a society can no longer give out passes to those who are willing to set aside ethical considerations in order to make a profit. We must struggle for unity – but not if it is based on a tacit understanding that we will look the other way when matters of personal gain are on the table. In truth, that is probably the one thing we must not be tempted to do; it might be an easier path, but it will only take us in an endless circle through an ever-worsening landscape of conflict and chaos.
It's true that both Dayne and Nunn will continue to have fans and supporters; their music will keep getting played, and appreciated, and deservedly so – though they might have some difficulty securing new gigs for the foreseeable future.

Even so, their songs will now, forevermore, be colored by this defining moment in their careers, and we will never again be able to listen to them without feeling a twinge of distaste – like the one we experience when watching a movie by Roman Polanski or a performance by Kevin Spacey. The talent is unmistakable, the work worthy of praise, but the artist is irredeemably tainted.
More than the temporary discomfort of backlash from their fans, that is the true cost of Dayne's and Nunn's decision to perform at Mar-a-Lago. For their sakes, I hope whatever boost they may have gotten from it, whether to their egos or their bank accounts, was worth it.
Riding the joy train with Amy Ray
New solo project 'If It All Goes South' focuses on healing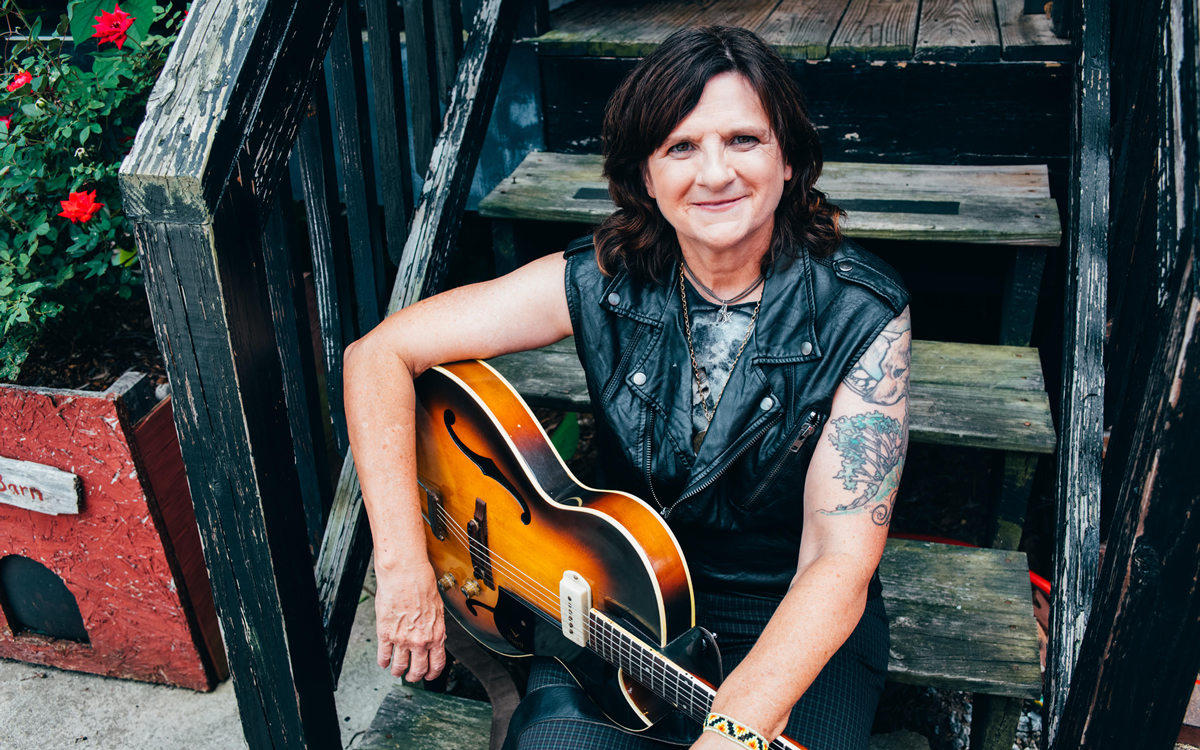 Whether out singer/songwriter Amy Ray is performing with longtime musical partner Emily Saliers as one half of the Indigo Girls, as she has since the mid-1980s, or going solo as she did with her solo debut "Stag" in 2001, you recognize her instantly. Her distinctive vocal style, which suits whatever genre she's performing – folk, punk, Americana, or gospel – has become as much her trademark as the outspokenness of her lyrics.
"If It All Goes South" (Daemon), Ray's exceptional seventh solo album is a welcome addition to her singular output, touching on themes of queerness and social issues, all performed in her warm and welcoming manner. Amy was gracious enough to make time to talk about the new album around the time of its release.
BLADE: Before we get to your new album "If It All Goes South," I wanted to go back in time a little bit. Your 2001 solo debut album "Stag" and its 2005 follow-up "Prom" are firmly rooted in a punk rock/riot grrrl aesthetic. While the Indigo Girls are more than capable of rocking out, did you feel that the songs on those albums wouldn't have been a good fit for what you do with Emily (Saliers)?
AMY RAY: Yes. I think it was because of two things. One was the collaborators. Those were people I'm a fan of, most of them are people that Daemon Records (Ray's record label) had an association with, in some way or another. It was kind of like this other camp of people that were different from the collaborators that the Indigos would typically play with. It tended to be more studio accurate, in some ways. As opposed to that punk rock ethic which is music being from a different place, and accuracy maybe being less important than technical prowess.
BLADE: A little more DIY.
RAY: Yeah! And I also think the subject matter, the songs were just a little more singular in a way that was hard to do them as the Indigo Girls and not dilute the message. As soon as you get us together, we really shift the other person's song, it becomes a duet. The subject matter to me was so specific and gender queer and punk rock edge that it didn't feel like it would work. At that time, when I wrote (the song) "Lucy Stoners," Emily wasn't interested in doing some of those songs. She wasn't down with the attitude. Now, she would say, I'm sure just knowing her, that [laughs] she'd do it now. Because her attitude has changed. I was hanging out with and influenced by people that were from that DIY movement, and there was lots of gender queer conversation. It was a different place than Emily was in as a gay person. Now, I look back on all of it and I think I was, all the time, reaching around to different collaborations because I love collaborating with different kinds of people. It always teaches me something. It's also a different itch that I get scratch.
BLADE: In terms of trajectory, to my ear, your most recent three solo albums – 2014's "Goodnight Tender," 2018's "Holler," and the new one, "If It All Goes South" (Daemon) – in addition to being alphabetically titled, feel like an Americana trilogy. Do you consider them to be linked?
RAY: Yeah. I mean I didn't say to myself, "This is the third one and then I'll stop." But "If It All Goes South" was definitely a record where there was a thread from the other ones and some things that I wanted to achieve that I didn't feel like I was able to do on the other ones. I think I didn't even know that until we started making this one. This is more successful at combining a few of my punk-abilly influences into an Americana world. Also, some of that spontaneity we were starting to get on "Holler." Now that we've played together as long as we have as a band, it was at its peak on this record. I think we just needed to make a couple of records to get to that place. I like them all, but for different reasons. They do different things for me. This one gathers up all the loose ends of "Holler" and "Goodnight Tender" musically and ties them up and puts them in a different context, and almost raises the bar. Lyrically, I wanted to have songs that were about healing, a "you're not alone" kind of vibe, because of the time period that we had just been through. It's also the same producer (Brian Speiser) on all three, and we've worked together on projects. It started off casually – "Hey, I've been wanting to do this country record with these songs. Let's do this together."
BLADE: Am I reading too much into the album's title "If It All Goes South," or is it a play on words, as in "goes south" as a direction and as deterioration?
RAY: You're not reading too much into it. There's even more you can read into it, politically. When I was writing (the song) "Chuck Will's Widow," Georgia was the epicenter of some big political movement. When Warnock got elected and Abrams declared running for governor again, I was like, "Oh man, I'm in the right place for once." But we knew it wasn't always going to be easy. My perspective in that song was a couple things. "If it all goes South, count it as a blessing, that's where you are." Yes, it's directional, and also like, if things get really shitty, try to make the best of it, of course, it's what you tell your kids all the time.
BLADE: As any Indigo Girls fan or follower of your solo output knows, you have a history of playing well with others, in addition to Emily (Saliers), "If It All Goes South" is no exception with guest vocalists including Brandi Carlile ("Subway"), H.C. McEntire ("Muscadine)," Allison Russell ("Tear It Down"), Natalie Hemby ("From This Room"), and the trio I'm With Her ("Chuck Witt's Widow"). When you begin the recording process for an album do you have a wish list of musical guests or how does that work?
RAY: I usually have a wish list when I'm writing the song. Alison Brown, she's part of the band, so I always think about her banjo playing when I'm writing. She doesn't tour with us, but she's in the band. I started writing "From This Room" a long time ago, and I started writing it as a duet. I didn't have anybody in mind at that point, but I hadn't finished it yet. When I was finishing it for the record, I had just seen Natalie Hemby with The Highwomen and had also just had met her and Emily writes with her sometimes. So, I knew her and I was thinking about her voice. When I wrote "Subway," in part, in tribute to (the late DJ) Rita Houston, who had been so crucial. She and Brandi Carlile were super close. She really helped develop Brandi's career in being such an indicator station, getting other people on board. So, I was thinking about Brandi and the chorus vocals that would be there because I was writing kind of an ambitious chorus for me [laughs]. I'm like, "I'm gonna have to have Brandi in here!" For "North Star," that kind of gospel song at the end, when I wrote it and Jeff Fielder, the guitar player, and I were demoing it, I was like, "This is not right. There's another ingredient. I don't know enough about the kind of music I'm trying to write to do it." I got Phil Cook to come in, as a co-writer really, to finish the song musically. Fill out the chords and make it the gospel song I was trying to write. The only person I wanted to do this was Phil Cook. I am just very specific. Like Sarah Jarosz, on this record in particular I wanted to get a mandolin player and I wanted Sarah to play mandolin. We're always covering the parts ourselves. Jeff's a great mandolin player, but Sarah Jarosz is a fucking prodigy [laughs]. … It's never like a wish list of, "Who's famous? Who can we get?" It's more a case of who are these songs geared towards, so that when they come into the studio, you don't tell them anything, really. They just do what they do great, and it works.
BLADE: You mentioned the late, queer, influential WFUV DJ Rita Houston, and I was wondering what you think the loss of Houston means for new artists?
RAY: It's a huge hole in the universe of people that would take a new artist and sort of help develop them, take chances at radio, and give people that space. She also was a mentor to artists. She wasn't ever judging your art by whether you were gay or not, or what color your skin was. … She was a mentor in shared musicality. Being able to trust her and understanding how that taught you about the terrain that you're in and who you can and can't trust in that way.
BLADE: "Subway" ends with the line "This Georgia girl has got it bad for New York." With that in mind, could there be an Amy Ray or Indigo Girls musical on Broadway at some point in the future?
RAY: [Big laugh] That's Emily's territory. She's working on some things. A couple of different musicals, and I'm not working on them with her. She's developing two different ones, and I think one of them has actually gotten some traction and some workshopping that's pretty important. There is a musical that a friend of mine from high school has been writing that's really interesting and it's gotten a lot of workshops. It's still in the early stages. It uses Michelle Malone's music and my solo music. Then there's a movie coming out called "Glitter and Doom" which is a movie musical that's just Indigo Girls music. It's coming out next year, I think. We're still working on the final credits song.
BLADE: After the current Indigo Girls tour wraps up, is there a possibility of an Amy Ray solo tour?
RAY: Yeah. We're booking dates in February for the South. I've tried touring in cold places in February, and it's hard [laughs]. We'll head up to the North in May.