January 13, 2021 at 1:56 am PST | by Eric Garcetti
A Fair Shot: COVID-19 vaccines can end the pandemic –– and fight inequity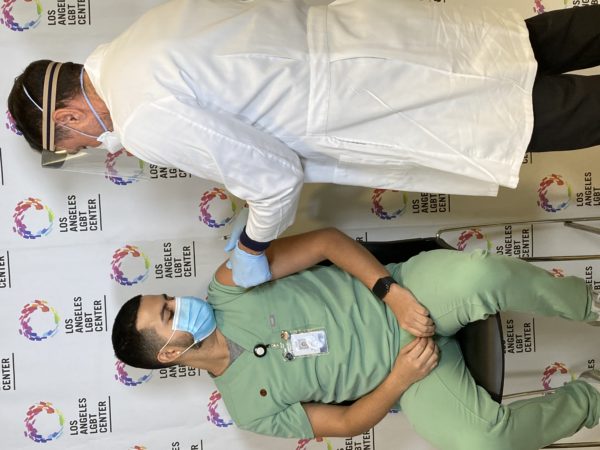 The COVID-19 pandemic has torn through Los Angeles with devastating force. Even as we have responded rapidly and decisively –– setting up universal testing, enacting historic renter protections, and championing economic relief programs –– the virus has upended life in every neighborhood and community.
But it has not hit us all equally. Since the start of this emergency, COVID-19 has laid bare old disparities and forged new and devastating injustices.
The virus has claimed the lives of 1 in every 783 Black Angelenos and 1 in every 859 Latinos in our area. LGBTQ+ people, who disproportionately work in jobs without health insurance or paid leave, have borne an unequal economic and mental health burden. And the pandemic's disruptions have arrived against the backdrop of rising violence against transgender and gender non-conforming Angelenos.
This is a moment of great peril for our entire city, county, and region –– and it's hitting our most vulnerable communities hardest.
We have a clear path out of harm's way: scientists have developed a safe and effective vaccine for COVID-19, offering us a tool to get this disease under control, get our lives back on-track, and get relief to struggling workers, businesses, and families across Los Angeles.
Our clear and urgent task in this time is to deliver this shot into as many arms as possible, as quickly as we can.
Equity will drive the distribution of the vaccine. For that reason, our first public vaccine sites — where healthcare workers are getting their shots right now — are located in neighborhoods on the front lines of the impact of COVID-19: the Crenshaw Christian Center in South L.A. and select Recreation and Parks facilities in East L.A. and the Northeast Valley, with more to come in the weeks ahead.
As our region gets more doses of vaccine, they will become available to more groups in phases. Frontline essential workers will be next in line. That includes teachers, daycare staff, people experiencing homelessness, grocery, manufacturing, food, and postal workers — jobs that are filled disproportionately by Black, Latino, and Indigenous employees and put folks at a higher risk of contracting the virus.
Soon, vaccines will be available to some of our most vulnerable, like seniors and those with underlying health conditions, before reaching the general population.
Make no mistake: this vaccine can end the pandemic –– but its success will depend on all of us rolling up our sleeves when our turn arrives.
I know there is some hesitation around this vaccine, particularly among Black and LGBTQ+ Angelenos. Generations of unequal access to quality care, rooted in systemic inequity, only deepened by COVID-19. The legacy of the racist Tuskegee Syphilis Study and the deceitful use of Henrietta Lacks' cells. An American government that turned its back and averted its eyes as HIV/AIDS wiped out gay men en masse.
These memories are painful and searing –– each one grounds for mistrust and suspicion.
But I want to assure anyone reading: every vaccine reaching our communities is safe. Every dose has been tested and authorized by the very best public health professionals in the world, with a technology that has been in development for two decades. Our doctors, nurses, and paramedics are already receiving it, and our medical experts would not allow it into our hospitals if they didn't believe in it.
The City is partnering with queer and people of color-led organizations to hear community-specific concerns, work to demystify the vaccine, and ensure all public health outreach is culturally competent. This is our way forward.
A few weeks ago, Representative Karen Bass –– who represents South Los Angeles in the U.S. Congress –– received her first dose of the COVID-19 vaccination. As she finished getting her shot, Rep. Bass, once a longtime nurse and now the leader of the Congressional Black Caucus, had a clear message for her constituents:
"This is something that everyone needs to do as soon as it is available in your community."
She added: "I trust it and you should too. This is how we win."
The Congresswoman is right. We have lived in fear for too many months, suffered too much loss, and experienced too much grief. After the most challenging year in our city's history, each of us must do our part to put this chapter behind us –– and that's by getting vaccinated.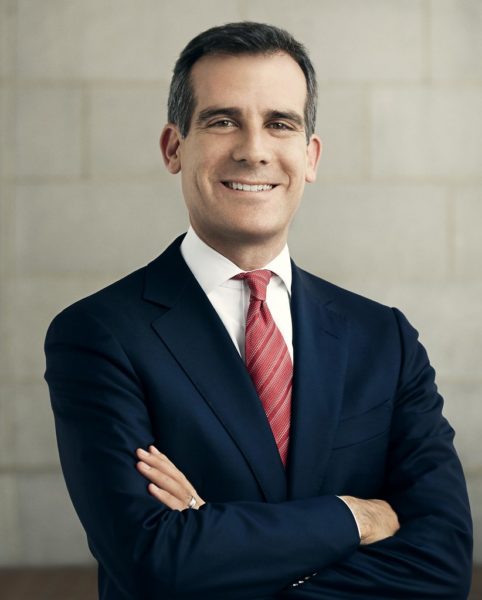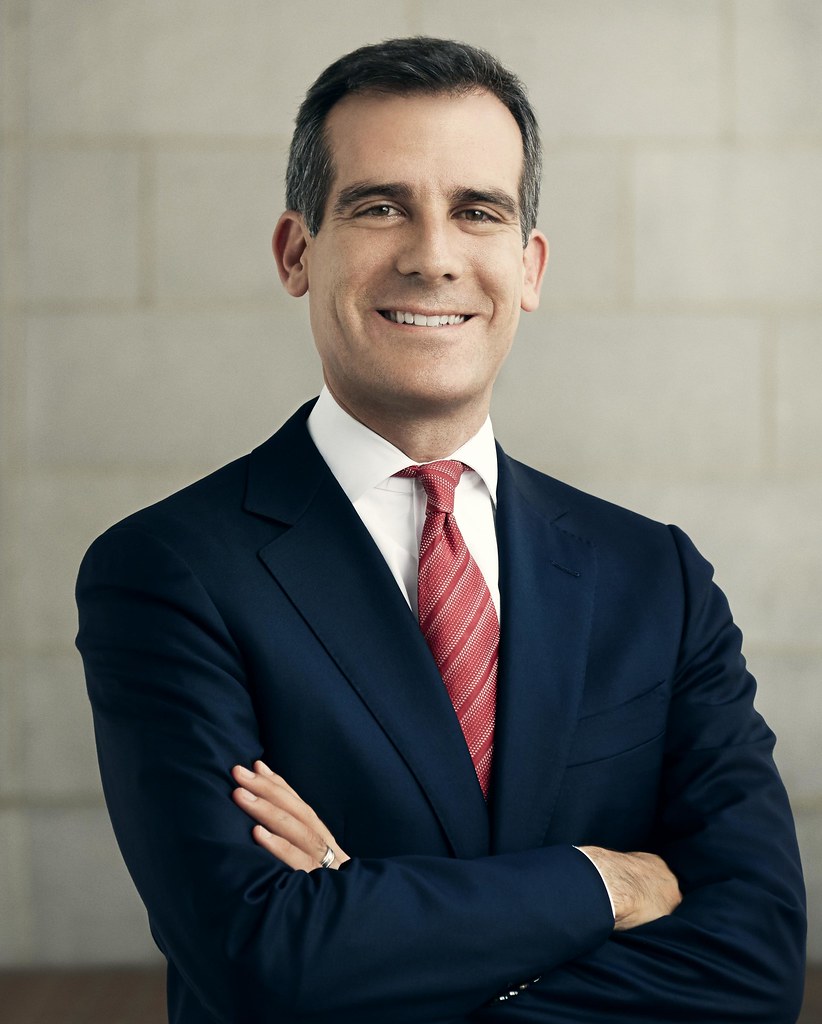 Eric Garcetti is a fourth-generation Angeleno and the 42nd Mayor of Los Angeles. Born and raised in the San Fernando Valley — the son of public servants and the grandson and great-grandson of immigrants from Mexico and Eastern Europe — Mayor Garcetti's life has been shaped by a deep commitment to the core values of justice, dignity, and equality for all people