January 12, 2021 at 10:52 pm PST | by Brody Levesque
Business & personal compliance is essential to slow COVID-19 spread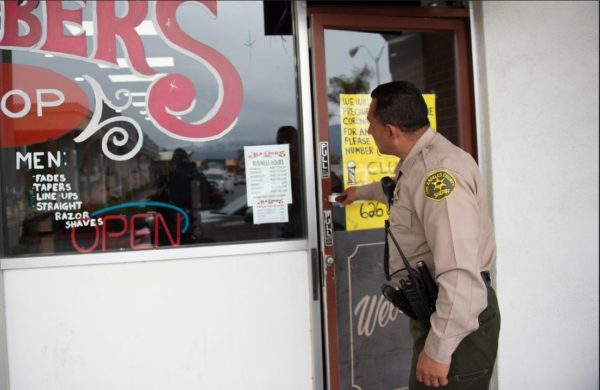 LOS ANGELES – The risk of acquiring and spreading COVID-19 continues to be elevated in Los Angeles County and businesses and employers play a key role in preventing and slowing the spread of COVID-19 within the workplace and community public health officials stressed Tuesday.
The Los Angeles County Department of Public Health has confirmed 288 new deaths and 11,994 new cases of COVID-19, noting that to date, Public Health has identified 944,319 positive cases of COVID-19 across all areas of the County and a total of 12,674 deaths.
The County is experiencing horrific loss of life due to COVID-19. Over the last seven days, 1,606 people lost their lives and this is an average of nearly 230 deaths per day, a public health spokesperson said in a statement.
The grim reality of families being forced to say good bye by tablets or mobile phones to loved ones as they are alone in ICU's dying was brought home during today's County press conference by Los Angeles County Supervisor Hilda Solis.
"The situation is more dire than ever before, which is why I'm going to share some stories from our local hospitals," Solis said. "Dying from COVID in the hospital means dying alone. Visitors are not allowed into hospitals for their own safety. Families are sharing their final goodbyes on tablets and mobile phones."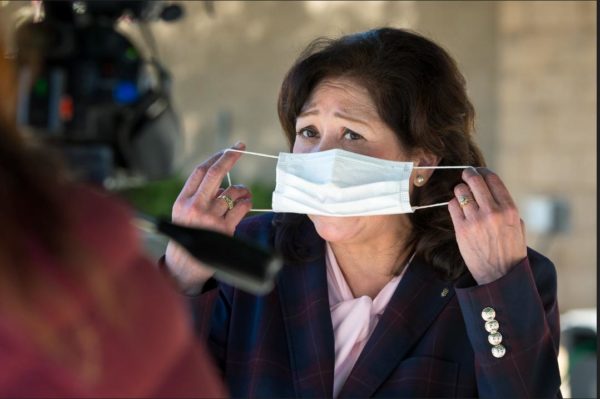 "One of the more heartbreaking conversations that our healthcare workers share is about these last words when children apologize to their parents and grandparents for bringing COVID into their homes for getting them sick. And these apologies are just some of the last words that loved ones will ever hear as they die alone," Solis said. "Please, for your loved ones, stay home. Stay safe. Keep your loved ones alive."
"Our hearts go out to every person experiencing the sorrow of losing a loved one to COVID-19," said Dr. Barbara Ferrer, Director of Public Health. "Please do not underestimate this virus or let your drive to interact in person with friends outweigh following the safety measures that are put in place to save lives. Like many residents, I am cheering for the Rams in the playoffs and grateful to be able to watch basketball games again, but we cannot make the same mistakes we did last year. There were far too many gatherings, viewing parties, and celebrations with others that contributed to increased cases; the outcome will be disastrous to our healthcare system if we don't follow the rules."
Public Health's compliance teams continue to visit businesses across the County every day. Inspectors review the requirements of the Health Officer Order and Public Health protocols with business owners, identify deficiencies, and issue citations for businesses out of compliance.
During Public Health's most recent business compliance checks, inspectors noted that the majority of businesses visited were in compliance with most of the Public Health protocols. However, some businesses failed to adhere to capacity limits, ensure employees and patrons were appropriately distanced and wearing required face coverings, and did not post their completed protocol checklists.
From January 3 through January 11, a total of 83 citations were issued to businesses including restaurants, gyms, personal care salons, hair salons/barbershops, places of worship, and shopping malls for noncompliance with Health Officer Orders.
"Everyone must stay home as much as possible during this devastating surge. When you must leave your home for essential services, wear a face covering and stay at least 6 feet away from people you do not live with at all times; there should be no mingling, no crowding, and ample opportunities to sanitize your hands. If you live with people who are older or have underlying health conditions, we are advising wearing a face covering while indoors as well, a spokesperson said in a statement.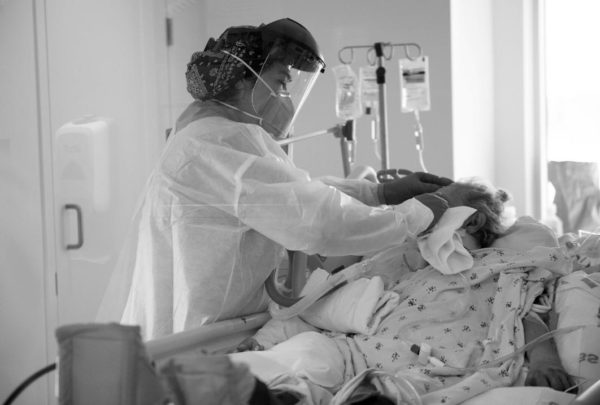 There are 7,926 people with COVID-19 currently hospitalized and 22% of these people are in the ICU. While the number of people hospitalized with COVID-19 each day has stabilized over the last few days at slightly under 8,000 patients, the demand on LA County healthcare systems and hospitals remains overwhelming.