January 13, 2021 at 1:05 am PST | by Noah Christiansen
COVID19 LGBTQ safe space casualties mount- 2 more disappear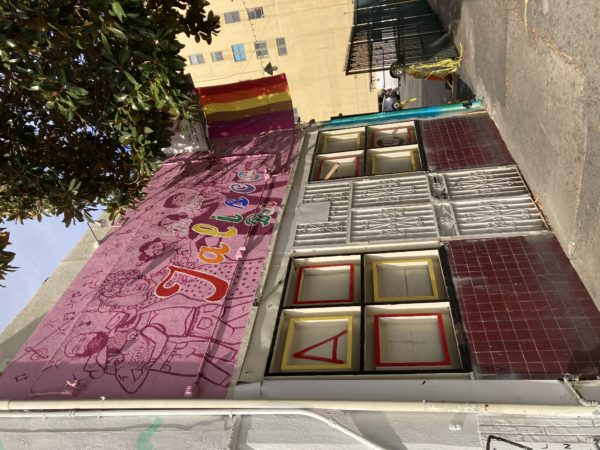 LOS ANGELES – The New Jalisco Bar has served as a safe space for LGBTQ+ individuals for over twenty-plus years, but is now on the brink of closing its doors due to lack of rent relief. It first opened in the 1990s to cater to LA's growing LGBTQ Latino crowd.
Many restaurants and bars in the LA area have shut down as a result of the COVID-19 pandemic which has caused many people to lose the businesses that they spent their whole lives working on. For LGBTQ+ bar and club spaces in particular, not only is losing one's business a problem, but losing that safe space is also a unique problem that many LGBTQ+ people will have to face as a result of the pandemic.
The owners of the bar, Rosa Maria Hernandez and her husband Sergio Hernandez, have been working since the 1990's to sustain a space for LGBTQ+ nightlife. Because of their dire situation, they have created a GoFundMe page online to raise money for their business. The webpage has been up since December 20th and has already raised $30,000 of their $80,000 goal.
On the GoFundMe description, it says, "Our doors have been closed since March 2020 and we have not been able to obtain financial relief to support our business expenses or rent commitments. Unfortunately, we now owe our landlord 10 months of rent with interest."
The bar itself is easily recognizable with its political messages on the building. Everything ranging from "NOT OUR PRESIDENT" to "BLM" can be found on the building. The letters of "Jalisco" on the building are in different colors used to express the pride flag as well.
"We are reaching out to our clients, supporters, and friends to please consider donating to our cause," says the couple. 
Many people find The New Jalisco Bar important to them and there have been numerous comments left on the GoFundMe page reflecting that. Some individuals highlight the impact that the bar had in their life some saying, "This is my all time favorite bar in LA. It has given me so much life and I love a good show!!!" Other people have talked about the importance of preserving a space for LGBTQ+ people of color – specifically Latinx people. Daniel Jauregui commented "We need to save Latinx queer spaces", after donating $150. The comments are endearing and show the importance of saving The New Jalisco Bar to its clientele.
The Hernandez couple realizes and recognizes the importance of The New Jalisco Bar and understands that it is a safe haven for LGBTQ+ people of color. "Your contributions will help save a community space that has served as a safe haven for generations of Angelenos in our city," says the Hernandez couple.
The LA Blade reached out to The New Jalisco Bar for a comment and received none.
Many small businesses, especially in the service hospitality sector, have suffered as a result of the COVID-19 pandemic due to lack of relief for rent and mortgage payments. The state of California's health officials have also repeatedly opened and closed restaurants and bars in response to the number of new cases or hospitalizations which has made it difficult for small businesses to stay alive.
In WeHo, the popular venues Rage, Flaming Saddles, Gym Bar, Cuties and the Gold Coast all shut down permanently due to mounting debt and ongoing disputes with landlords such West Hollywood commercial real estate property mogul Monte Overstreet.
Overstreet has numerous multi-million property holdings on Santa Monica Boulevard as well as various LA and WeHo apartment buildings.  There is a Facebook group devoted to airing grievances against Overstreet called Boycott Monte Overstreet Properties, which details the following;
This page is devoted to the LGTB+/gay male citizens of West Hollywood and other patrons who rise up in protest of the closures of our city's many iconic and historical gay bars which are located on commercial real estate owned by Monte Overstreet.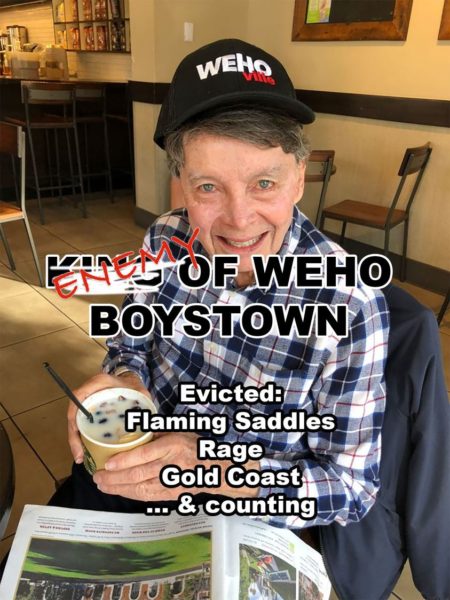 For the Silver Lake neighborhood's queer bar, Akbar, it has been an ongoing struggle to keep up with the monthly mortgage payments. Akbar's owners, Peter Alexander and Scott Craig quietly posted a $150,000 fundraiser on popular crowdfunding site GoFundMe last week, hoping to save the 24-year-old Silver Lake bar from closing forever as a result of the ongoing coronavirus pandemic,
But, for the iconic LGBTQ+ bar, Oil Can Harry's, there's more than what meets the eye. 
It's easy to assume that Oil Can Harry's recently shut down due to the pandemic, but in reality, it's actually due to the property owner wanting to sell the property- Monty Overstreet.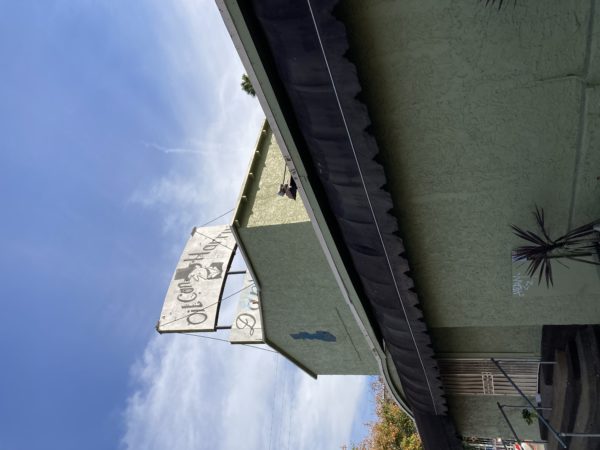 On Oil Can Harry's website, there is a bold statement describing the reasons for the closing of Oil Can Harry's. The statement said, "The property sold in December, thanks to Monty and Jon just needing to shut down another establishment."
Overstreet had an interview with WEHOville talking about the sale. Overstreet didn't give much information about the specificities about the sale other than the fact that it was a "losing venture" for him as well as a "loss on the sale." 
At the moment, there will be a jazz club that replaces Oil Can Harry's, but there's no sign of it being a safe space for LGBTQ+ individuals. The statement on the Oil Can Harry's website went on to say, "I fought hard to keep it, but just had to give up."
The statement on Oil Can Harry's website ended by talking to all of the people that we involved with Oil Can Harry's. "Thank you all for this beautiful gift that we shared for 52 years," the statement said, "Please, no negative posts on social media! It only hurts. Only positive would help!"