January 14, 2021 at 6:57 pm PST | by Staff reports
LA County- 2,000 deaths in one week from COVID19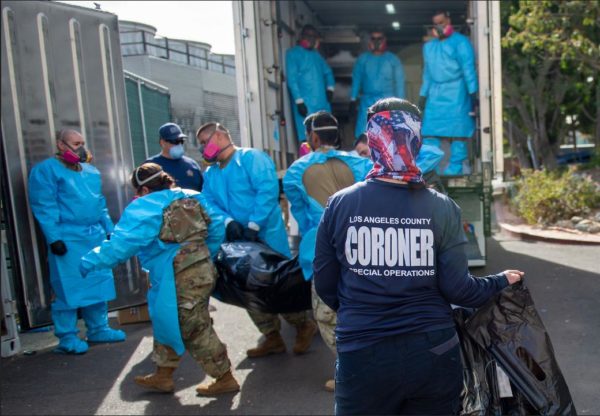 LOS ANGELES – Los Angeles County has tragically experienced nearly 2,000 COVID-19 deaths in just a week, and marked another grim milestone of recording more than 13,000 total COVID-19 deaths.
To date, the Los Angeles County Department of Public Health (Public Health) identified 975,299 positive cases of COVID-19 across all areas of L.A. County and a total of 13,234 deaths. Last Thursday, Public Health reported a total 11,545 COVID-19 deaths.
Today, Public Health confirmed 287 new deaths and 17,323 new cases of COVID-19.
According to Dr. Mark Ghaly,  the Secretary of the California Health and Human Services on Thursday, the Southern California Region continues to have 0% ICU capacity remaining.
There are 7,906 people with COVID-19 currently hospitalized and 21% of these people are in the ICU. The County has gone from under 800 people hospitalized with COVID-19 two months ago to slightly under 8,000 patients. 
"The number of people hospitalized with COVID-19 must significantly decrease in order to relieve our overwhelmed hospitals and healthcare workers," said a spokesperson for the Los Angeles County Department of Public Health in a statement.
"To the families and friends of the more than 13,000 L.A. County residents who have passed away from COVID-19, we send our deepest sympathies," said Dr. Barbara Ferrer, Director of Public Health.
"When we ask our residents to stay home and follow the rules and businesses to follow the Health Officer Orders, it is to stop the loss of life from COVID-19.  This disease is running rampant right now, and we continue to plead with residents, businesses and government, the community to do all possible to stop the spread," Ferrer added.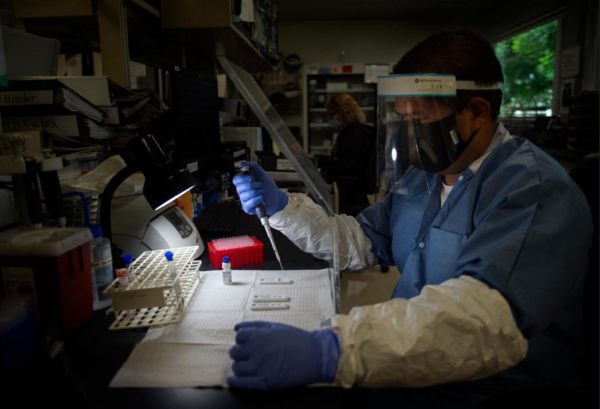 One in three Los Angeles County residents have been infected with the coronavirus, according to new estimates by county scientists, an astonishing sign of how rapidly the virus is spreading in the hard-hit region, the Los Angeles Times reported Thursday.
The estimate, based on scientific modeling, means officials believe more than 3 million of L.A. County's 10 million residents have been infected including nearly 13,000 Angelenos who have died.