January 13, 2021 at 10:36 pm PST | by Staff reports
Surge in outbreaks at workplaces across the Southland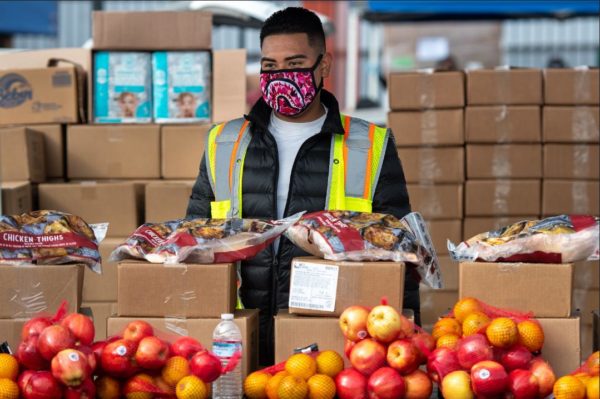 LOS ANGELES – The COVID-19 surge in Los Angeles County has contributed to a surge in outbreaks at workplaces across the county, including grocery stores, warehouses, manufacturing facilities, and many other workplaces where people come together on a daily basis. 
The largest increase is among general worksites, which includes warehouses, manufacturing facilities and logistics companies.   In just over a month, outbreaks at these worksites increased from 9 per week on November 1, to 44 per week on December 6, nearly a fivefold increase. 
The County has also experienced an increase in outbreaks in schools and daycare settings. Starting in the middle of November, outbreaks increased from about 20 outbreaks to a total of 70 outbreaks by mid-December. And while almost all the outbreaks were small and well-contained, dozens of staff and a small number of students were affected.
The County is also experiencing increases in workplace outbreaks at food facilities which includes retail food outlets such as grocery stores and convenience stores as well as food manufacturing facilities.
These increases reflect a pattern of transmission: from worksite to home and back to worksites. As the percentage of people who are positive with COVID-19 increase, there is a larger pool of infected people walking around without symptoms who now expose a greater and greater percentage of people to this virus.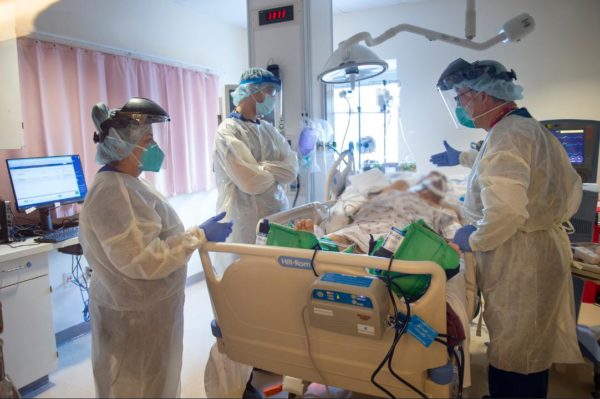 The Los Angeles County Department of Public Health confirmed 281 new deaths and 14,564 new cases of COVID-19. To date, Public Health identified 958,497 positive cases of COVID-19 across all areas of L.A. County and a total of 12,955 deaths. 
There are 7,949 people with COVID-19 currently hospitalized and 22% of these people are in the ICU. With 14,000 or more people testing positive every day, we can predict with a fair amount of accuracy that 10 -12% of those who test positive will become sick enough to require hospitalization.
As the COVID-19 pandemic worsens, certain groups are again bearing a greater burden of serious illness than others. Latino/Latinx residents are now experiencing a 7-day cumulative rate that has more than doubled, from 773 cases per 100,000 people on December 1, to 1,763 cases per 100,000 people on January 6.
This is more than two times that of African American/Black residents, the group with the second highest case rate of about 790 cases per 100,000 individuals. White residents experienced 650 cases per 100,000 people and Asian residents are close behind with 555 cases per 100,000 individuals.
The County is witnessing the tragedy from the surge in cases, and Latino/Latinx residents are faring the worst.  In early-November, the death rate among Latino/Latinx residents increased more than 800%, from 3.5 deaths per 100,000 residents a day to 28 deaths per 100,000 residents a day.
Over this same period, the death rate among African American/Black residents increased from less than 1 death per 100,000 people a day to more than 15 deaths per 100,000 people. Deaths also have increased dramatically among Asian residents, from 0.5 deaths per 100,000 people in early November to 12 deaths per 100,000 people and among White residents, there are now at 10 deaths per 100,000 people.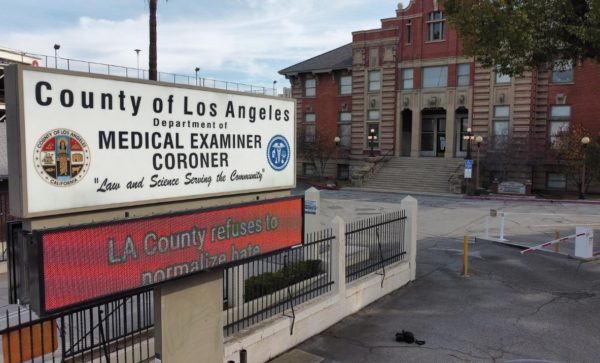 "We continue to see a high mortality rate among people living in areas with the highest levels of poverty, with three times the death rate compared to people living in the lowest levels of poverty," a spokesperson said in a statement Wednesday.
"We remain deeply committed to addressing the root causes of this disproportionate impact on health. This means standing up against racism, increasing access to medical care and ensuring that every individual, family and community has the resources needed to survive this pandemic. Individuals and families living in the hardest hit communities remain a priority for us as we move toward a mass vaccination program," the spokesperson added.