January 11, 2021 at 6:12 pm PST | by Brody Levesque
10 People in L.A. County Test Positive for COVID-19 Every Minute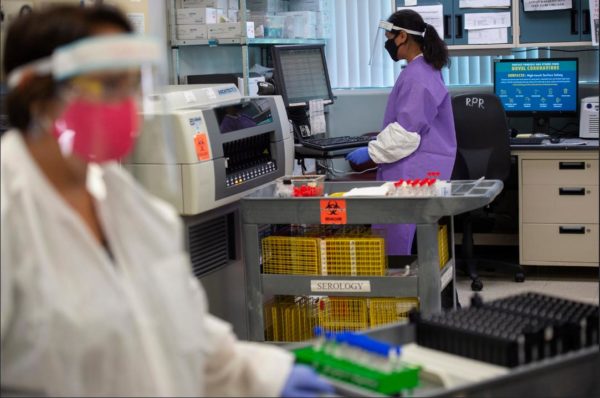 LOS ANGELES – Every minute, on average, 10 people in L.A. County test positive for COVID -19, and these 15,000 individuals who test positive each day were capable of infecting others for two days before they had any symptoms or knew they were positive. At least 10-12% of people infected with the virus end up hospitalized at some point, and more than 1% of people diagnosed with COVID-19 end up dying.
Since this surge began in early-November, deaths increased by more than 1,000%. Deaths increased from 12 deaths a day in early-November to more than 200 daily reported deaths last week.
The Los Angeles County Department of Public Health confirmed 137 new deaths and 12,617 new cases of COVID-19. "The number of new cases and deaths reported Monday is likely to reflect a reporting lag from over the weekend," a LAPDH statement read.
"We are approaching the one-year anniversary of our first known positive case in L.A. County. We understand it's been a long and exhausting journey these past 12 months. With the roll out of vaccinations, there is hope for a brighter future. However, we need to make sure everyone survives to benefit from the vaccine," said Dr. Barbara Ferrer, Director of Public Health.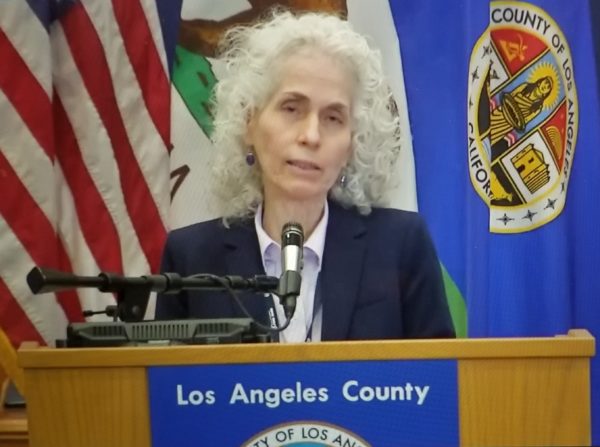 "Now is not the time to meet with friends at your home to watch the game. It is not the time to go for a walk without a mask. All it takes is one mistake and soon, five, 10 or 20 other people become infected – many of whom could be your friends, family members, or colleagues. This deadly virus continues to spread at alarming rates and the most important way to stop it in its tracks is to avoid interactions with others and protect ourselves at all times."
Addressing concerns over the homeless population in the County, a spokesperson noted, "While the surge has not impacted people experiencing homelessness to the same degree as others, there has been an increase in deaths among people experiencing homelessness. In early December, there were about 2 deaths a week among people experiencing homelessness and now for the seven-day period ending January 2, there were 14 deaths among people experiencing homelessness."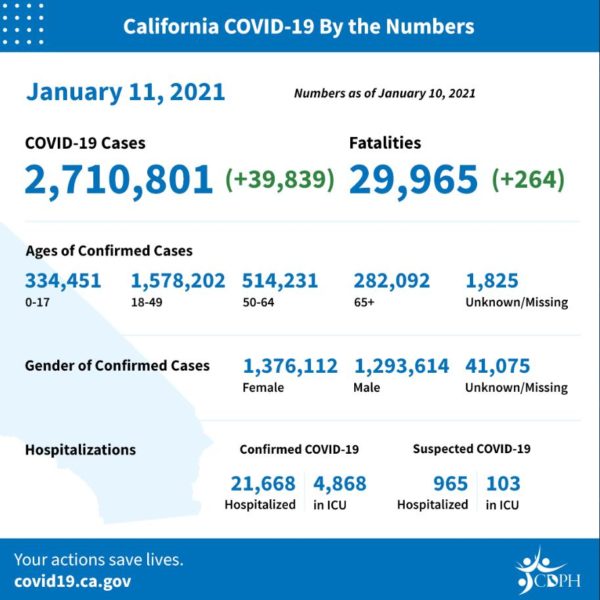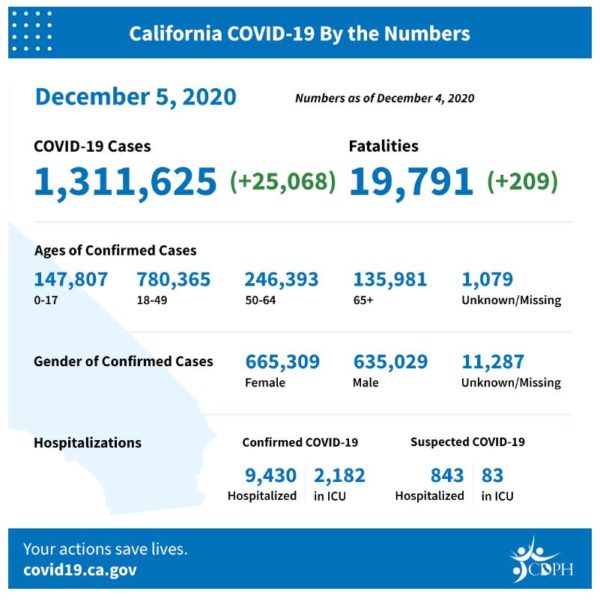 There are 7,910 people with COVID-19 currently hospitalized and 22% of these people are in the ICU. The County has gone from an average of 791 people hospitalized with COVID-19 two months ago to an average of around 8,000 patients. That is an increase of more than 1,000%.
Meanwhile, new hospital admissions dropped from about 3,500 each day across the state earlier this month to about 2,500, "a significant difference" that shows the earlier holiday surge from Christmas "isn't as significant as we had anticipated," said Dr. Mark Ghaly, secretary of the California Health and Human Services Agency told reporters during Governor Gavin Newsom's coronavirus update press briefing Monday.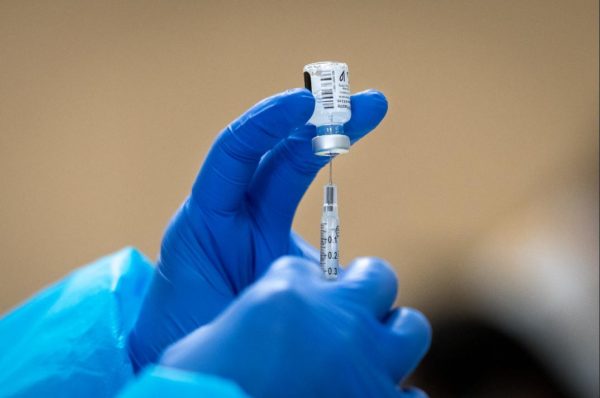 LA County Public Health announced Monday that as of last week, hospitals received 220,000 COVID-19 vaccine doses and vaccinated 160,000 healthcare workers; about 75% completion rate. Hospitals began providing their eligible staff second doses last week and more than 22,000 healthcare workers are now fully vaccinated.
Hospitals received 37,000 additional doses last week, in addition to the 60,000 remaining doses, to ensure they can continue to provide second doses this week. Hospitals have 74,000 confirmed vaccination appointments for their healthcare workers this week.
The city of Los Angeles announced late Sunday that its huge COVID-19 testing site at Dodger Stadium will be transformed into a massive vaccination center by the end of the week. That will temporarily reduce LA County's testing capacity but with 12,000 inoculations forecast daily it will more than triple daily vaccinations, KTLA reported.