January 9, 2021 at 6:57 pm PST | by Brody Levesque
Record 695 COVID-19 deaths in 1 day in California- LA has 221 deaths Saturday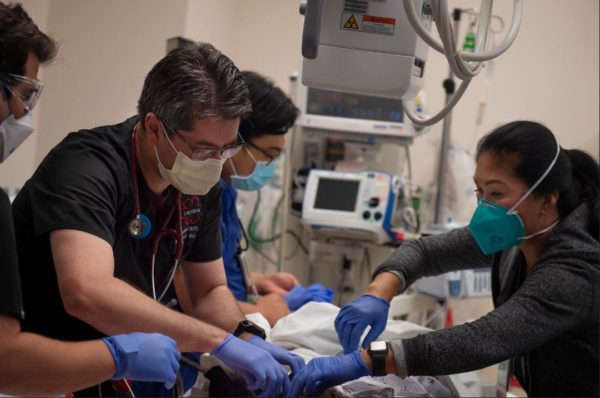 SACRAMENTO – In a grim tabulation of misery inflicted on the Golden State which has escalated since the Thanksgiving holiday period, public health officials recorded 695 COVID-19 deaths Saturday. That is the highest single day total since the pandemic began last February.
The death toll since the start of the pandemic has risen to 29,233, according to California Department of Public Health's website. In hard hit Los Angeles where the holiday surges have left area hospitals crippled with a lack of ICU and regular ward bed space alongside staff shortages, the Los Angeles County Department of Public Health confirmed 221 new deaths and 16,982 new cases of COVID-19.
L.A. County has experienced more than 1,000 new COVID-19 deaths in the last 4 days and more than 100,000 new cases this past week. Across the state hospitalizations are nearly 22,000, and California Department of Public Health models project the number could reach 30,000 by Feb 1.
The post-Christmas surge was worsening in Los Angeles County, where figures released Thursday and Friday showed a new daily caseload of nearly 20,000, significantly above the average of about 14,000 new cases a day over the last week. In all, 100,00 new cases were recorded this week.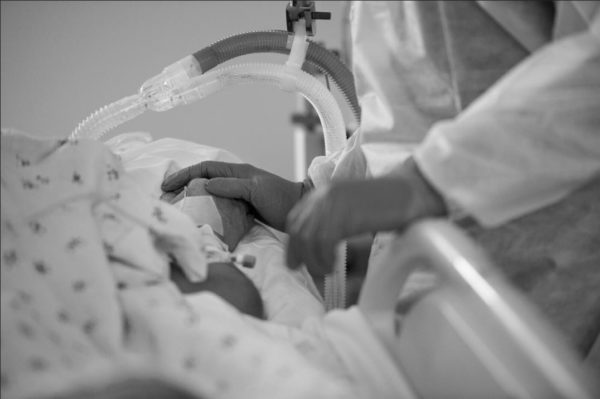 With new figures released Saturday, the county surpassed 12,000 deaths caused by COVID-19 — 1,000 of which happened in the last four days.
"This is another devastating day for Los Angeles County. The speed with which we are reaching grim milestones of COVID-19 deaths and cases is a devastating reflection of the immense spread that is occurring across the County. And this accelerated spread reflects the many unsafe actions individuals took over holidays. The travel and inter-mingling with non-household members made it much easier for transmission of the virus," said Dr. Barbara Ferrer, Director of Public Health.
"As a result, there is so much more risk when engaging in any activity that has you exposed to people outside your household. The best way to protect ourselves, slow the spread, and stop overwhelming our hospitals, is to pause participating in any activities that aren't absolutely essential. This is just not the time to go to the shopping mall or to a friend's house to watch a basketball or football game."