January 19, 2021 at 2:05 pm PST | by Brody Levesque
FBI arrests anti-LGBTQ Beverly Hills salon owner for Capitol attack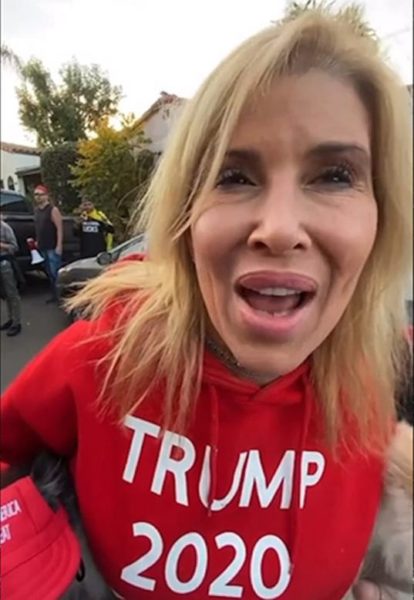 LOS ANGELES – A Beverly Hills salon owner was arrested at her apartment in the city by FBI agents in connection with her involvement in the attack on the U.S. Capitol building, on January 6.
Gina Bisignano, 52, was taken into custody by FBI agents at around 7 a.m. Tuesday at her apartment in the 300 block of North Palm Drive in Beverly Hills, FBI spokeswoman Laura Eimiller confirmed to KCBS LA.
Bisignano had been identified via several dozen social media (Twitter) video clips, posts, and she confirmed to a reporter from the Beverly Hills Courier newspaper that she was present when the mob of pro-Trump militia groups, white supremacist's, and other extremists overran the U.S, Capitol Police and illegally entered the building.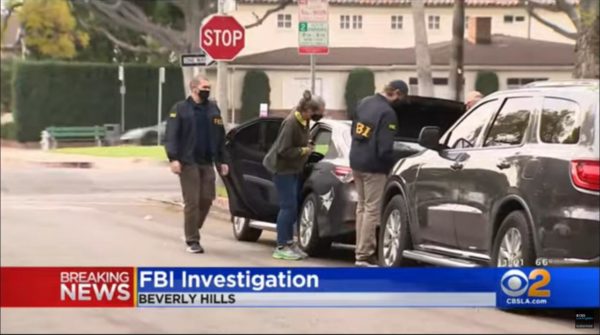 The FBI, with the help of Beverly Hills police, also arrested 37-year-old John Strand and 55-year-old Simone Gold on Monday, KCBS reported.
Bisignano was caught in a homophobic rant on a now viral video last month during a demonstration in front of the home of Dr. Barbara Ferrer, the Director of the Los Angeles County Department of Public Health. There were approximately 50 people protesting the coronavirus restricts imposed by Governor Gain Newsom and Ferrer.
Bisignano, however, erupted at a counter-protestor filming her using an anti-LGBTQ slur and then launched into a lengthy tirade that included other bizarre and false accusations.
The owner of Gina's Eyelashes And Skincare, she and the other two taken into federal custody are expected to make their first appearances in U. S. District Court in downtown Los Angeles Tuesday afternoon for the federal charges stemming from the incident at the Capitol.