January 19, 2021 at 7:53 pm PST | by Noah Christiansen
Trans Chorus of Los Angeles performs at Biden inaugural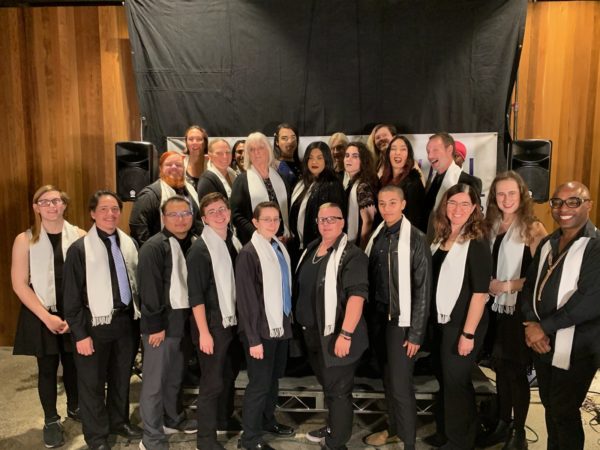 LOS ANGELES – Except for the swearing in of President-elect Joe Biden and Vice President-elect Kamala Harris, and the limited select events socially distanced such as the traditional presidential escort- the Presidential Inaugural Committee decided that under the twin considerations of the coronavirus pandemic and security concerns, a virtual inauguration would be best. They are calling it the "Parade Across America."
Although it won't be in front of a live audience, the virtual inauguration still will showcase speeches and live performances from people across the nation. According to bideninaugural.org, "[The inauguration] will feature diverse, dynamic performances in communities in all 56 states and territories, celebrate America's heroes, and highlight the diversity, heritage, and resilience of the country."
The inauguration will feature performers such as Lady Gaga, Jennifer Lopez, Kerry Washington Jon Stewart, Andra Day, and in among the headliners will be the Trans Chorus of Los Angeles.
In terms of representation, this is the first time that a trans chorus has performed at an inauguration.
The Blade interviewed Abdullah Hall, the Artistic Director of the Trans Chorus of Los Angeles, and asked them about the important event. "When president-elect Biden spoke on Transgender Day of Remembrance, he said something that resonated with me… He quoted that trans rights are human rights."
Hall pitched their idea of having the trans chorus perform at the inauguration to some of their connections they developed while working for the Human Rights Campaign. "I was really honored that [Presidential Inauguration Committee] responded to us and really wanted us to participate."
Because the inauguration is entirely online, Hall indicated that there is some difficulty in having members of the chorus work from home – but that doesn't stop them from practicing and preparing for the inauguration.
For Hall, "It was really based on president-elect Biden's quote to the trans community" that gave them the idea to pitch the idea of having the chorus perform at the inauguration. "It's all about the visibility," Hall said,
The diversity of the chorus should also be highlighted according to Hall. "Our chorus is the most diverse out of all the other trans chorus' – we do represent the whole BIPOC (Black, Indigenous, People of Color) experience," Hall said. For the people who aren't in an accepting space, it's also important for them to see a performance like this. Hall says, "At the inauguration, some kid in the Midwest is going to see trans people on the TV not hiding who they are. This gives me hope for the kids out there."
Hall believes this will be a wonderful experience and although they received the information that the chorus would be performing a while ago, Hall says, "I'm still grinning from ear to ear."
On the Trans Chorus of Los Angeles website, it states; "America's first Trans Chorus, embracing all members of the trans, non-binary and intersex communities. Sharing our LGBTQIA+ spirit through awareness and song." 
For this group, representing Trans people at Biden's inaugural not only embraces but also shares that sense of spirit with a global audience in a historic way.