January 21, 2021 at 12:14 pm PST | by Scott Stiffler
Blade's 'Best Of' awards: The show must go on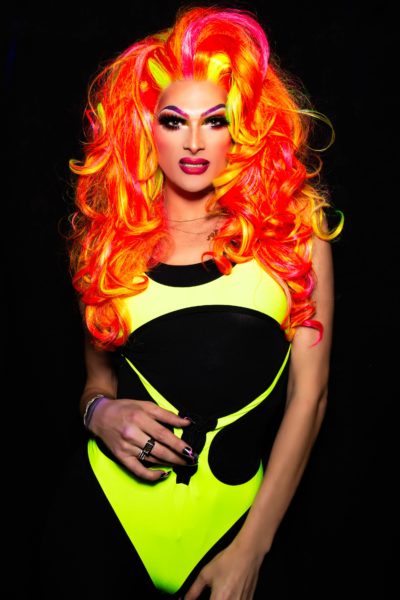 Resilient, resourceful, and ready to deploy the same long-term resolve that made marriage equality the law of the land and led to a daily pill that keeps HIV viral load at undetectable levels, the LGBTQ+ community's hard-won survival skills were suddenly a hot commodity, when the world realized their plague was as deadly and indiscriminate as ours.
"What we brought to the conversation," said Los Angeles Blade publisher Troy Masters, of LGBTQ media in the early days of the pandemic, "was a lot of useful experience, that was sought out by the mainstream media. Because of the AIDS crisis, we have a history of accepting and applying the behavioral changes required to survive an epidemic." (COVID-19's face masks are HIV's condoms, right down to the learning curve about which end is up and how far down it should go.)
As face masks and markers spaced six feet apart became more common sights, so too did the businesses, organizations, and people begin to pair back their hours, then simply withdraw their presence altogether. By the time Los Angeles canceled its Pride event, Masters had already decided that the paper's marquee event, seven months away, would take place online.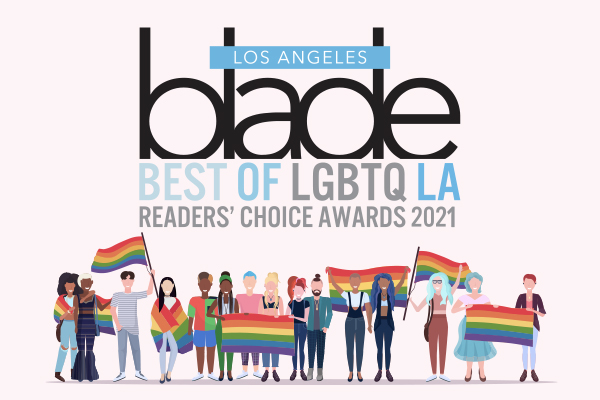 "This year's Best Of awards are unique because so much of life as we are used to experiencing it, our favorite places, even our favorite people, have been painfully inaccessible," said Masters, adding, "It's still the 'Best Of Los Angeles,' but in some instances, it's the 'What We Miss The Most Awards.' "
Many of the classic categories remain intact (Best Restaurant) while others have had a little nip and tuck work that plays to the strength of their pandemic pivots (Best Outdoor Drink). And while some were able to continue doing business remotely (The Los Angeles LGBT Center), others simply shut their doors and are waiting it out with the rest of us (The Abbey).
"So many bars are closed. So many retail outlets have closed," said Masters, of destinations we once took for granted. "Those brief, spontaneous, random interactions we enjoyed by popping into a social scene seem to have vanished for now. Little things, like hugs with acquaintances, quick chats at a bar, table hopping in a restaurant, bumping into friends on a sidewalk and catching up without fear, just the randomness of life, turned out to be the basis of our emotional health. They were all such validating things."
But the show must go on, and it shall — on Jan. 28 at 7:00 PM, via Instagram Live, hosted by digital drag performing pioneer Rhea Litre. Rhea will adapt her standard-setting "Quarantine Queen" format to redefine the notion of two people at a podium reading canned copy and mispronouncing winners' names. That's been replaced by the best drag you can't see in bars or clubs, courtesy of an all-star lineup handpicked by Litre, "Drag's Baddest Bitch," whose album, "Buckbonkey," will be released Jan. 22.
"I am so thrilled to be hosting The Best Of LGBTQ LA Reader's Choice Awards 2021," said Litre. "We are doing this live on Instagram—my forte. We have giveaways, performances and special guests! Oh, yeah—it's free!"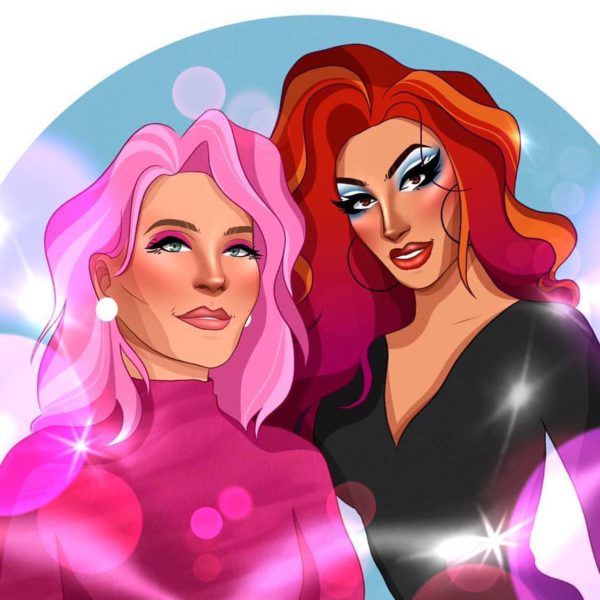 As in years past, the Hero Award is given at the discretion of Los Angeles Blade publisher Masters, who said that choosing a recipient in this exceptionally challenging year was one of the easiest decisions he's made in years.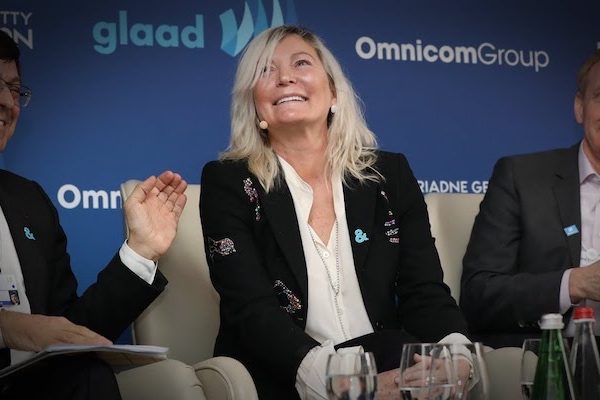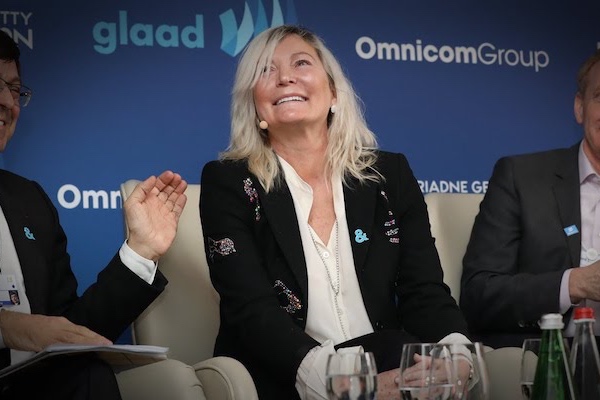 "I believe Ariadne Getty is most deserving of the award because of her constant concern for every aspect of our community," said Masters. "Because of her mindful generosity, many frontline and essential LGBTQ agencies have been able to continue providing services and support to LGBTQ people—not just throughout Los Angeles, but around the world."
Without Getty's timely intervention, "Many agencies might have, and some certainly would have, failed (during the pandemic)," said Masters, whose own publication had, at the height of economic upheaval, seen its advertising revenue shrink dramatically, and many of its distribution sites closed. As with many publications, the Blade was forced to pivot, but Los Angeles Blade, unlike many others, never ceased publication. For some service-based, in-house or in-person agencies or community-based organizations, noted Masters, the struggle to accommodate all of the restrictions necessitated by social distancing and limits on public gatherings "created an unforeseen situation that threatened their mission. The storm of the pandemic raged around all of us, battering us, but Ari did not retreat. Instead, she stepped up."
"When Ari associates herself, her family name and her team with a cause, she rolls up her sleeves and gets results," he added.
There are literally thousands of people in the Los Angeles area "who will see the benefits of her work this year and for years to come," noted Masters, providing his final, and most personal reason for honoring Ari with the Hero Award: "As the mother of two children who are LGBTQ, she wants the world to be a safer place that protects and welcomes us, just as "Mama G" does so fiercely for her own children and extended chosen family. She's determined our community will have the resources, the agencies and institutions it needs to be strong and healthy."
Sounds like a hero to us.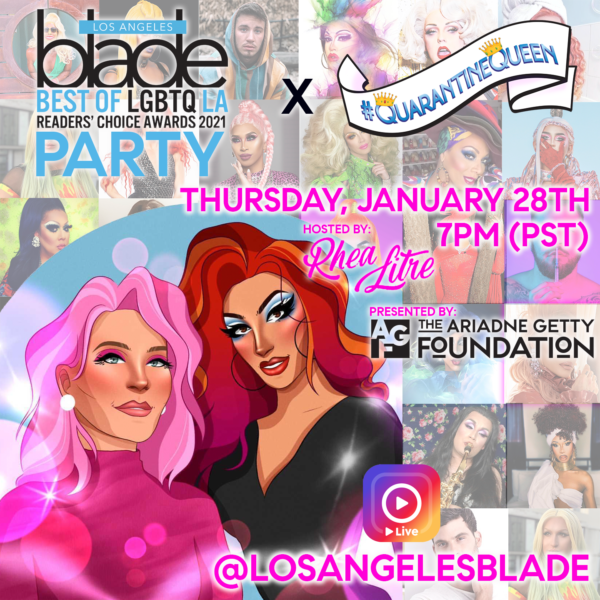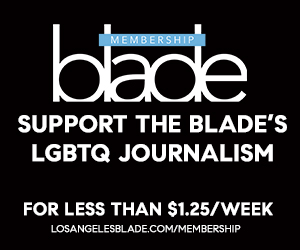 Sign Up for Blade eBlasts