January 19, 2021 at 4:22 pm PST | by Staff reports
Wiener- new Mental Health Caucus Chair; introduces bill to stop unnecessary intersex surgeries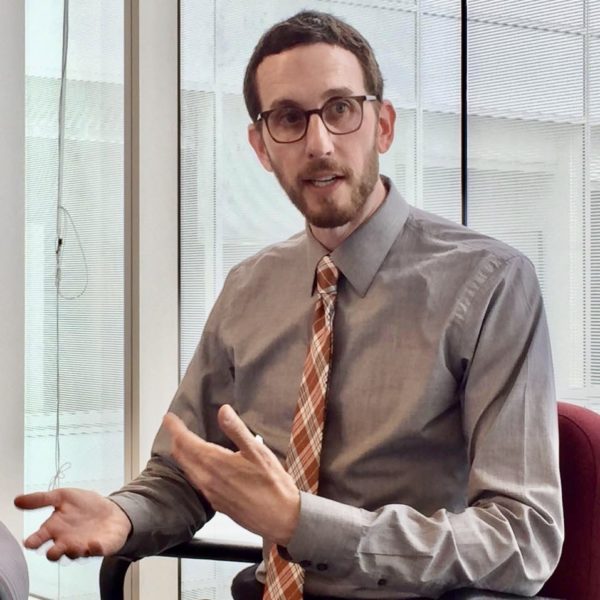 SACRAMENTO – Senator Scott Wiener (D-11, San Francisco) has been named the Chair of the California Senate Mental Health Caucus, which focuses on improving the state's resources and care for Californians experiencing mental health and substance use disorder.
I'm deeply honored to take on the role of Chair for the Senate Mental Health Caucus. Mental health and substance use disorder are two of the biggest crises of our times, and we must do everything in our power to destigmatize and increase treatment options for mental illness and addiction. Wiener said in an emailed statement.

COVID-19 has been a challenging time for everyone's mental health, and we are sadly seeing increases in depression, anxiety, suicide, substance use, and overdoses. We need to act now, which is why I'll continue fighting to pass badly-needed legislation that addresses these crises.
As Caucus Chair, Wiener will continue focusing on destigmatizing and increasing treatment options for mental health issues and substance use disorder, and on implementing harm reduction measures – like overdose prevention programs – to help people who are struggling with addiction be safer and access treatment and services. He has introduced three bills in this legislative session focused on mental health and substance use disorder.
SB 57, Overdose Prevention Programs: would implement an overdose prevention program (safe consumption sites) pilot in San Francisco, Oakland and Los Angeles County where intravenous drug users could safely inject drugs with supervision, clean supplies, and overdose prevention medications like Narcan available.
SB 210, Recovery Incentives Act: would legalize and authorize Medi-Cal to reimburse contingency management programs, in which those struggling with addiction are giving small financial incentives for staying sober. Contingency management is one of the only effective treatments for methamphetamine addiction.
SB 221, Timely Mental Health Care: would require health plans and insurers to provide patients with timely follow-up care for mental health issues and substance use disorders.
Last week Wiener introduced SB 225: the Bodily Autonomy, Dignity and Choice Act, to provide children and their families a chance to make informed decisions about major surgeries to change variations in the appearance of genitalia and other sex characteristics.
Under SB 225, these surgeries will be prohibited when a child is under the age of six (except in the cases where it is medically necessary), allowing for parents to continue to learn with their child and child's physician regarding the potential need for medical interventions.
SB 225 will provide a way for families and children to have autonomy over decisions about their children's bodies and their identities by delaying these surgeries until a child has reached six years old. Six is around the time when research shows that for many, gender identity has begun to form and take shape. The only way to know what an individual will want is to safely delay these non-emergency surgeries.
The bill will delay procedures to reduce the clitoris, create vaginas, and remove hormone-producing tissues often performed on infants – such as clitoroplasty, clitoral reduction, clitoral recession, gonadectomy, procedures to lengthen or reroute a urethra from its native orifice, vaginoplasty, urogenital sinus mobilization, and vaginal exteriorization
"People should have the chance to make informed decisions about their own bodies instead of having those decisions made for them and without their input," said Wiener. "This legislation gives children and their families more time to research and opt in or out of non-emergency surgeries to irreversibly change a child's sex characteristics. We must provide people the ability to make important healthcare decisions for themselves."
SB 225 is cosponsored by Equality California, interACT: Advocates for Intersex Youth, the National Center for Lesbian Rights, and the ACLU of California.
"Building on 15 years of advocacy work by interACT, we saw two premier children's hospitals finally commit to stopping infant clitoral and vaginal surgeries in 2020. Now it's California's time to shine," said Kimberly Zieselman, Executive Director of interACT: Advocates for Intersex Youth, herself an intersex woman. "SB 225 builds on SCR 110, California's 2018 resolution that established the state's commitments to equality and autonomy for people born with variations in their sex anatomy."