January 22, 2021 at 1:53 pm PST | by Brody Levesque
Biden's economic relief plan expands assistance for 3 million LGBTQ adults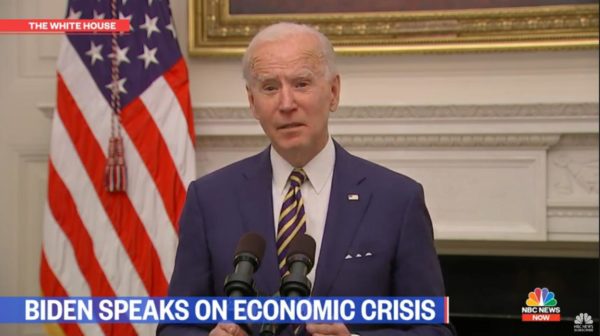 WASHINGTON – President Joe Biden signed additional executive orders Friday to address the devastating economic impact of the COVID-19 crisis. These include plans to expand the supplemental federal nutrition assistance program referred to colloquially as SNAP, pause federal debt payments for veterans, establish a $15 an hour minimum wage for federal employees and employees of contractors, and provide unemployment protections for workers.
According to research from the University of California Los Angeles School of Law's Williams Institute, LGBTQ people across the United States are disproportionately unemployed, food insecure, and living in poverty.
In data collected before the pandemic began, 9% of LGBT adults were unemployed, 27% experienced food insecurity, 22% were living in poverty. On all measures of economic stability, LGBTQ people of color fare worse than their white counterparts
Deferment of debts could help many of the estimated 601,000 LGBT veterans in the U.S.
"While millions of Americans are suffering from the economic effects of the pandemic, our research shows that the recession has hit LGBTQ people particularly hard," said Christy Mallory, legal director at the Williams Institute at UCLA. "Before COVID-19, LGBT people were more likely than the general population to experience unemployment, poverty, and food insecurity, and the pandemic has likely only worsened those disparities."
Key findings from Williams Institute research related to today's executive orders from the president include: