Firth, Tucci face tragedy with restraint in 'Supernova'
Oscar buzz mounts for two straight actors playing gay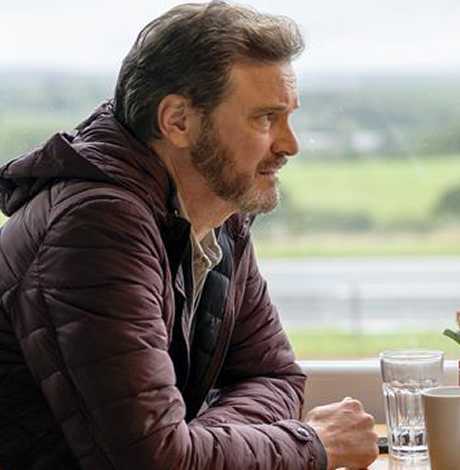 After decades of films in which LGBTQ people were so often victims of tragedy (it became known as the "kill your gays" trope) it's nice to see more movies being made where we don't have to suffer so much.
We now have queer love stories that end happily, stories about queer young people that have nothing to do with the struggle to come out, and even stories that feature LGBTQ superheroes. Even better, we are now allowed to exist in stories that aren't about us; our queerness is unimportant to the plot but we're part of it, nonetheless.
That's the goal of representation; the onscreen world needs to include LGBTQ people right alongside everyone else, just like real life. More than that, it needs to depict the experience of being LGBTQ authentically.
True authenticity, however, requires showing the bad along with the good, and that presents a quandary. There is a tendency to equate positive representation with a happily-ever-after ending, and anything falling short of that ideal runs the risk of being characterized as a regression to the days when we were punished in the movies simply for being who we are. It's understandable, of course; for a community so long deprived of positive stories about itself, it's easy to see why anything less would be a hard pass.
That's one of the hurdles faced by "Supernova" in finding a queer audience. The new film by British writer/director Harry Macqueen may be a love story between two gay men, but it's every bit as bleak as it is authentic.
The two men in question are Sam (Colin Firth) and Tusker (Stanley Tucci), a deeply bonded couple on the upper end of middle age, who've been together so long they are like extensions of one other. Sam, a once-prominent pianist, has been coaxed into playing his first recital in years, so the pair set out in their old RV on a road trip across the English countryside; their plan is to visit family, friends, and hallowed spots from their memories together as they make their way to the performance venue, but there's a deeper motivation, too.
Tusker has been diagnosed with early-onset dementia, and his condition is deteriorating faster than either of them want to admit. Hoping to make the most of the time they have left, the two men are on a quest to come to terms with the future before Tusker's mind and memories fade away forever.
Audiences jaded by Hollywood's typically ham-handed treatment of such subjects might be tempted to assume that's a scenario for just another overtly sentimental tear-jerker. Fortunately, Macqueen's film (his second feature after 2014's "Hinterland") is not a product of Hollywood, but of the UK film industry, and while that doesn't necessarily guarantee a higher level of sophistication, it certainly improves the odds. What pushes "Supernova" into the category of a sure bet is its understated, elegiac screenplay.
Macqueen lets his characters reveal themselves gradually. The depth of their relationship is built for us in observing these two men interact with the kind of casual comfort that comes from years of being together, a sort of intimate indifference that any long-term couple is sure to recognize. Their tenderness is matter-of-fact, and when they snipe at one another it's only for the fun of sparring. When things inevitably begin to get heavy, there are no emotional outbursts, no histrionic laments, no ugly crying. Instead, their feelings are expressed in small moments, through a tender touch, a burst of anger, or a shared laugh over a bit of gallows humor.
The true weight of their grief, however, is most obvious in the way they talk around it. Like the proverbial elephant in the room, it's there for everyone to see, but there's nothing to be done about it. The sorrow is a given. What matters to these lovers – and ultimately, to "Supernova" – is how they can each make peace with a grim but inevitable future, so they can find the strength to face it together as a couple.
As a director, Macqueen doubles down on the same restraint. His visual style, composed within the gold-tinted hues of Dick Pope's rich cinematography, is stately and picturesque, capturing the soothing calm of England's Lake District while evoking a sense of nostalgic melancholy. At the same time, he artfully exploits the power of simplicity by letting the imagery speak for itself, without embellishment.
He captures moments that are both intimate and profound; his artful shots of the two lovers – whether entwined in naked sleep on their bed, holding hands as they enjoy a beautiful view, or gazing into the vastness of the eternal cosmos together – tell us more about shared human experience than any heart-tugging monologue could ever hope to convey.
The studied elegance of his "less-is-more" aesthetic keeps his film from veering into the manipulative territory that could easily undermine the cumulative emotional power it works so carefully to build.
Macqueen's greatest asset, though, is undoubtedly his actors. In Firth and Tucci, he has two such gifted collaborators that he can trust them completely to honor the subtlety of his script, and he takes full advantage by simply putting them in front of his camera and letting them do their thing. Neither actor identifies as gay, though both have notably "played gay" several times before; while today's sensitivity around the subject of inclusion might make their casting in these roles a point of contention for some (that's the other hurdle the movie has to face), it has nothing to do with the quality of their work.
They are utterly, heartbreakingly believable together; the depth of Tusker and Sam's connection – or of their love for each other – is never in doubt for a moment, thanks to the skill of these two veteran film artists. There's Oscar buzz around both performances, and deservedly so.
The result of all this subdued emotion is a movie that can be called stoic in the best sense of the word. By making its protagonists face their hard truth without allowing them the luxury of wallowing in their extreme emotions, "Supernova" forces its audience to do the same. There is no illusion of hope offered, despite half-hearted discussions of promising treatments or clung-to fantasies of some future trip to Italy; there is no remedy and no escape. Yet somehow, the cold frankness of their circumstance never dulls the love they feel for one another, nor diminishes the value of what they have shared during their many years together; somehow, even in the midst of their sorrow, there is joy.
That's what makes "Supernova" remarkable. It confronts us with the hard truth that every love story ends unhappily, if you follow it all the way, and that's something most of us must eventually face but few of us want to think about. By letting us share in Tusker and Sam's tragedy, it allows us to rehearse for our own; that makes it a hard film to watch, but for viewers who are brave enough to stick it through, the rewards are rich indeed.
Bernal shines as real-life gay wrestler in 'Cassandro'
A polished, engaging film about a real-life figure that carries message of hope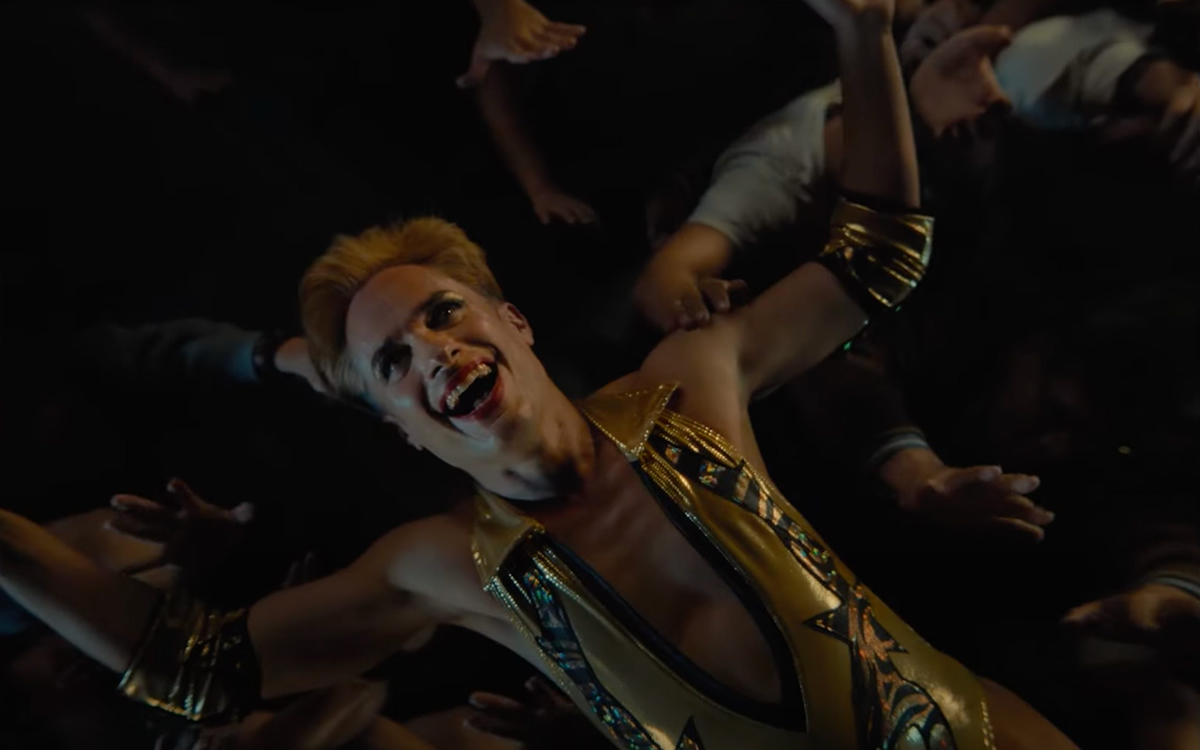 For most Americans, any knowledge of the Mexican wrestling style known as lucha libre is probably limited to what they gleaned from the 2006 Jack Black comedy "Nacho Libre," which (it should go without saying) is not a movie that anyone should consider "factual."
Now another movie about the subject has arrived, and this time it's not an anything-for-a-laugh fantasy but a biopic about a real luchador who rose to international fame in the 1980s and remains one of the most celebrated and popular figures in Mexican professional wrestling to this day.
The luchador in question is Saúl Armendáriz – better known to his fans as "Cassandro" – and the eponymously titled movie about his ascendency begins streaming on Amazon Prime Video Sept. 22 after a limited theatrical release on Sept. 15.
Directed by Roger Ross Williams (who may not be a household name but has the distinction of being the first Black director to receive an Oscar, thanks to the 2009 win of his "Music by Prudence" for Best Documentary Short), "Cassandro" stars Gael García Bernal – a longtime ally who became a queer fan-favorite thanks to his work in films like "Y tu mamá también" and "Bad Education" – as the openly gay Armendáriz and tells the story of his rise to fame in direct defiance of the culturally reinforced homophobia that permeated the professional environment of his field. Set in the 1980s, it follows the future superstar from the early days of his career, tracing his steps as he forges a path to success as an exótico – a wrestler who assumes a flamboyant persona based in queer (and largely homophobic) stereotypes – while simultaneously rising above the stigma of his sexuality and his impoverished upbringing to become a pioneering force in LGBTQ+ acceptance within the deeply traditional Latino culture to which he belonged.
Like most biopics, it also focuses on the personal: much of the film's first half is dominated by the relationship between Armendáriz and his mother, Yocasta (Perla De La Rosa), a professional "good-time girl" whose acceptance of his queer identity is absolute yet tempered by her fear for his well-being. There is also a long-running thread about his desire for approval from his father – a married man with a "legitimate" family in which he is decidedly not included – and the pattern in his personal life of repeating that dynamic in romantic relationships with unavailable lovers like closeted big-name luchador "El Comandante" (Raúl Castillo) and an apparently fluid but firmly "on the DL" associate named Felipe (Benito Antonio Martínez Ocasio, aka Puerto Rican rapper Bad Bunny for those unfamiliar with his "real" name) who clearly meets more than just his need for a reliable supplier of cocaine – it is the '80s, after all – while maintaining a strict-if-not-quite-convincing "no homo" stance.
Ultimately, though, as presented by first-time narrative feature director Williams (who co-wrote the screenplay with David Teague after previously covering Armendáriz' story in the 2016 documentary short "The Man Without a Mask"), "Cassandro" is driven by a narrative about overcoming and reclaiming the pejorative cultural tropes around queer sexuality and turning them on their ear as a means toward fully inhabiting queer identity. Blessed with a relatively supportive mother – a plainly-implied career sex worker who is depicted as much as a kindred spirit as she is a maternal figure – and comfortable enough in his own skin to flaunt his "deviance" in the public eye, the film's version of Armendáriz moves through a clearly defined arc toward self-acceptance on his own terms.
Much of this is mirrored, of course, in the tale of his accelerated rise to stardom, in which he wins the hearts of lucha libre fans enough to subvert the accepted formula that the exótico is always the loser, and reinforced by the ways in which he responds to the various long-term relationships in his life – some nurturing, some toxic – as his career trajectory helps him to recognize his own worth. In this way, "Cassandro" becomes a true-life tale of queer affirmation, the saga of a person who overcomes hardline traditional expectations and deep-rooted social prejudice to use his own queer identity as an avenue to personal empowerment.
That, of course, is exactly what it sets out to be: it's an unabashedly pro-queer narrative that brings the highest level of professional artistry into the mix, using it to convey that subtle blend of aloof observation and emotional engagement that can sometimes win viewers' hearts and minds.
In recognition of that artistry, the foremost acknowledgement must go to Bernal, who turns in a career-highlight performance as both Armendáriz and his over-the-top titular alter-ego, which requires an impressive display of physicality in addition to keen emotional intelligence. The actor is more than capable on both fronts, and while it would frankly be nice to see one of our queer heroes portrayed in a mainstream film by an actual queer actor, it's hard to complain when the actor is someone like Bernal, who finds within his own lived experience the authenticity to make it all ring true. Kudos are also deserved for both De La Rosa, who establishes an emotional core to the story that endures even after she leaves it, and openly-queer actor Roberta Colindrez as the trainer (and friend) that helps "Cassandro" conquer the world of professional lucha libre wrestling by literally flipping the script.
Still, though there is clearly a heartfelt desire to inspire behind the movie's portrayal of its hero's unlikely rise to glory, "Cassandro" doesn't quite deliver the kind of unequivocal "feel-good" validation for which it aims. There's something rote about the story as it's told to us; Armendáriz' success seems a foregone conclusion, and his personal struggles – though impeccably acted and depicted with sincerity – feel somehow manufactured for the sake of a desired emotional response. There's a sense of "Hollywood" about the film's approach, a deliberate framing of the material which makes this real-life success story seem much too easy, its subject's struggles too much like tropes to deliver the kind of authentic satisfaction the movie clearly aims for. Built on familiar formula, it all feels a little too predictable – especially for a saga centered in such a messy, wild-and-wooly environment as professional lucha libre. Yes, it inspires, but much of that is accomplished by playing to sentiment, by what seems a deliberate effort toward building and reaffirming a legend rather than revealing the real human experience behind it, and many details of Armendariz' real story are left out – a suicide attempt, a struggle with substance abuse, even the origin of his iconic stage name as a tribute to a brothel-keeper of whom he was fond – that might have made for a less-sanitized and much more interesting story.
Such quibbles, however, are probably a moot point for most viewers; while "Cassandro" might feel a little too hollow to satisfy completely, it's a polished, entertaining, and engaging film about a real-life figure that should – and does – carry a message of hope and transcendence for queer audiences.
Why would we ever complain about that?