Awards season brings queer cinematic delights
'Bare,' 'Supernova' among anticipated debuts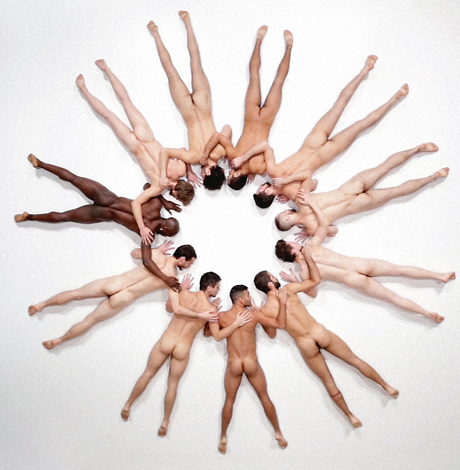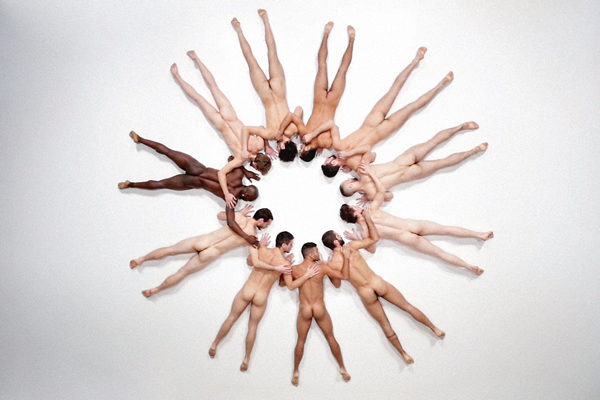 This year is anything but normal, but we can always count on the film industry to cling to the tried-and-true, and that means November still marks the beginning of "Oscar season," which means it's time for those awards hopefuls to start coming our way.
For LGBTQ+ audiences, it's always an occasion to start scanning the horizon for contenders representing the community – and one early entry this year certainly fits the bill.
"Supernova," is the second feature from British writer/director Harry Macqueen, which debuted at the San Sebastian Film Festival in September and is slated for release in the UK later this month. Its early reviews are mostly glowing, with particular praise for stars Colin Firth and Stanley Tucci, who portray a longtime gay couple taking a road trip after one of them has been diagnosed with early-onset dementia.
With all the earmarks of the kind of "art film" that Hollywood loves to embrace at awards time, it seems more than likely that this heart-tugging gay romantic drama will be in the running (provided it meets Academy screening requirements in the U.S., of course – no date is currently listed for a U.S. screening before its official release date in January).
Certainly, its two stars must be considered as potential front-runners; Firth is already a proven awards champ, and Tucci is exactly the kind of longtime screen stalwart "Oscar" loves to single out with a late-career nod. Their reputations are such that most anyone would have no doubt, even sight unseen, that their performances here would be worthy of recognition.
Still, inevitably, a long-standing and inevitable controversy has already manifested itself in discussions around the casting of these two actors – both superb, yes, but also both straight – in these two plumb gay roles.
There's no need to launch into an argument about the appropriateness of such casting in 2020; the pros and cons of each side have been well documented in countless other articles, as they will continue to be as long as homophobia is still as much of a force as it is in the film and entertainment industry.
Still, it might help gain some perspective (at least in this instance) to remember that "Supernova" is a UK film. While the British movie industry of the past was certainly just as repressive as Hollywood when it came to even the suggestion of anything "homosexual," in recent years the sexuality of both the actors and the characters they portray has become undeniably less of a "thing."
Out actors like Ian McKellen or Derek Jacobi have moved freely between gay and straight roles for decades, with a younger generation of players such as Ben Whishaw or Russell Tovey following in their footsteps; and while it's true that there are still some Brit thespians who remain cagey about identifying themselves publicly, those tend to be the ones with an eye toward the potential of Hollywood stardom.
It must also be said that both Firth and Tucci have proven repeatedly that they are capable of portraying gay characters with sensitivity and empathy; we can at least be relatively sure their performances will be delivered with the dignity, the honor, and the humanity that we have every right to expect.
Whichever side you come down on in the debate, you're not likely to get a look at "Supernova" soon, but it's something to keep in mind if early handicapping of the Oscar race is your game.
In the meantime, November offers some authentic queer content to keep viewers occupied – especially if you're a subscriber to Revry, the global LGBTQ+ virtual network that has been providing a steady stream of it since 2016. The platform has just launched the newest addition to its lineup with OML on Revry, the first 24/7 live TV channel exclusively catering to queer womxn (lesbian, bi, trans female, gender non-binary, queer, etc.).
OML has actually been around since 2009 (formerly as "One More Lesbian"), with the mission to become a hub for lesbian members of the LGBTQ+ community seeking visual representation in the media and to allow access to this content on one platform.
The channel joins the Revry lineup after having amassed millions of visitors and serving over a half million YouTube subscribers with curated lesbian content, as well as content for a broader queer audience, inclusive of all female and gender-expansive viewers.
OML on Revry features several tentpole attractions for its launch, including both established and brand new original series. One standout offering in the latter category is "Dating 'In' Place," described in publicity as a "socially distant" comedy following two young women who are dating and falling in love during a global pandemic, bringing a femxle-focused comedic spin on the realities of dating in the "new normal" of COVID-era social constructs. Timely and relevant, to say the least, it debuted on Nov. 1, and you can watch the whole thing on demand. If you're not already a Revry subscriber, it's a good time to become one.
Lastly, if you're a fan of male nudity, you won't find a more intriguing viewing option than "Bare," a documentary being screened at this month's DOC NYC festival.
One of the few consolation prizes of 2020 is that such an event, normally out of reach for anyone not able to show up in person, is made accessible to anybody thanks to the necessity of virtual presentation. That's good news for this fly-on-the-wall, cinema verité-style effort from filmmaker Aleksandr M. Vinogradov, which follows a group of dancers as they work with renowned Belgian choreographer Thierry Smit on his contemporary dance piece, "Anima Ardens," which is presented entirely in the nude.
The film documents the process of auditioning, rehearsing, and performing the piece, which (for obvious reasons) could easily veer into eroticism; instead, "Bare" is as much anthropological study as it is provocative arts documentary, exposing us – literally – to so much visible male genitalia that it becomes commonplace.
This opens up the experience to become a meditation on everything from the aesthetic beauty of the naked form to the dynamics of male power to the simple natural beauty that comes in the interactions of these men as they become gradually more at ease with being "bare" – in every sense of the word. The result is a powerful and transcendent film that might, on the surface, seem no more profound than a high-end coffee table book, but that end up having the potential to change your relationship with nudity – both your own and everyone else's – by the time the final credits role.
Yes, the dancers are fit and attractive, and yes, they are mostly, if not all, gay men. In the end, those things matter, of course, but they are immaterial in the face of the film's perspective on nakedness – and the body itself – as the "last bastion of personal freedom."
If that's something that appeals to you – and why wouldn't it? – you can get tickets to the Nov. 11 online screening of "Bare" on the DOC NYC website at docnyc.net.
Belgian Oscar contender strikes 'Close' to home
Exploring gender expectations we force upon our children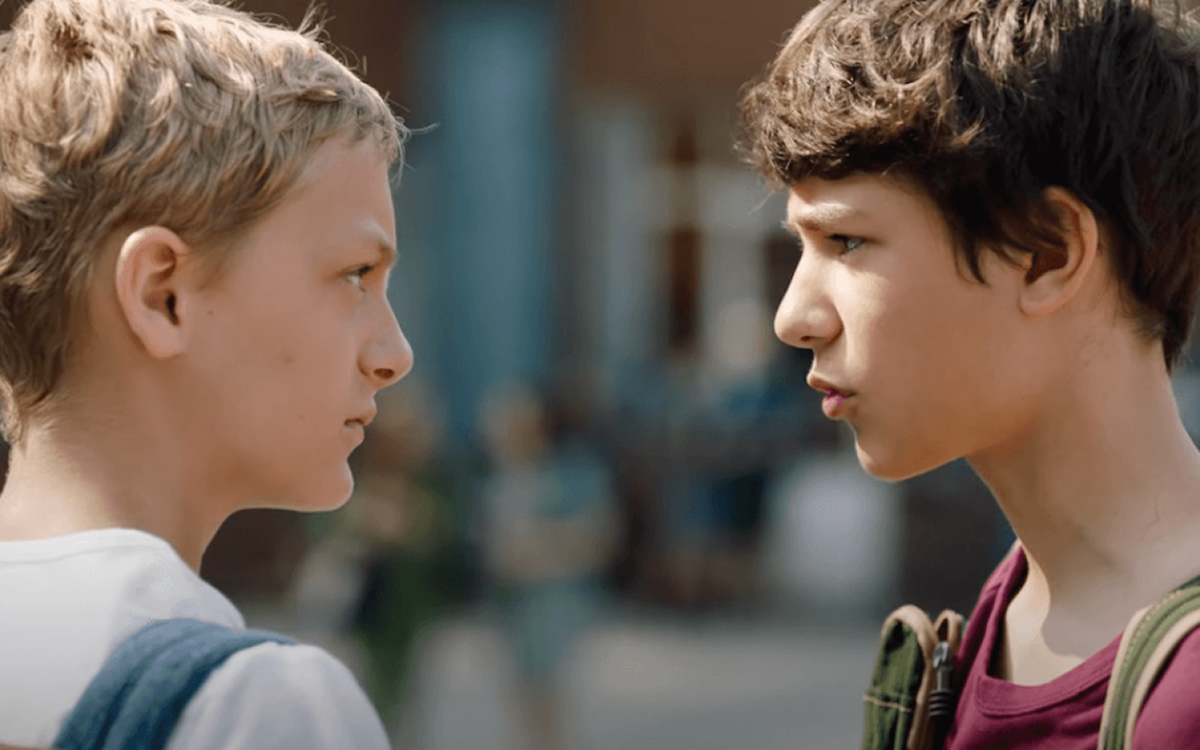 When queer Belgian director Lukas Dhont debuted his first feature film "Girl" at the 2018 Cannes Film Festival, it made quite an impression. As winner of the Caméra d'Or prize for Best First Feature, as well as the Queer Palm Award and a Jury Award for Best Performance for its star Victor Polster, it was quickly acquired by Netflix and catapulted Dhont onto the international cinema scene. He was even named on the Forbes "Europe 30 Under 30" list of business and industry professionals to watch.
Not all the attention heaped on his movie was positive, however. The tale of a teen trans girl seeking a career as a ballet dancer, it raised sharp objections from some queer and trans commentators for what they perceived as a sensationalized approach to gender dysphoria and self-harm, not to mention for the casting of cisgender actor Polster in the leading role; though other queer and trans voices – including real-life trans ballerina Nora Monsecour, who inspired the story and consulted with Dhont and co-screenwriter Angelo Tijssens during the writing process – were quick to defend the movie, the controversy nevertheless created a blemish on its reputation, and that of its filmmaker, too.
Now, Dhont is back with his second full-length film, and while it certainly marks an escalation of his success, it's not without its own detractors. "Close," based on experiences from his own childhood and again co-written by Tijssens, also took Cannes by storm, winning the Grand Prix Award this time, and has gone on to accumulate accolades from other festivals and awards bodies around the world; yet its subject matter, perhaps inevitably, has opened the filmmaker up to another round of criticism from queer observers who are uncomfortable with the story he has chosen to tell – or at least with the way he has chosen to tell it.
It centers on two young teen boys, Léo (Eden Dambrine) and Rémi (Gustav De Waele), tightly bonded best friends who start their first year of secondary school after a summer spent together in innocent but intimate companionship working on Léo's parents' farm. When new schoolmates begin to make comments about the closeness of their relationship, Léo begins to distance himself from Rémi, becoming involved with hockey and pursuing a camaraderie with the rougher, more athletic boys on his team instead; first confused, then devastated by his abandonment, the heartbroken Rémi is moved to a public schoolyard confrontation with his former friend, further driving a wedge between them and setting the stage for an unthinkable turn of events.
The film's provocative title is partly a nod to psychologist Niobe Way's book, "Deep Secrets: Boys' Friendships and the Crisis of Connection," which documents a study of intimacy among teenage boys – frequently using the term "close friendship" to describe their relationships – and was one of Dhont's inspirations for making the film. More than that, however, it's an important clue to what his movie is all about. Though the director revealed before making "Close" that it would be about a "queer character," there is no suggestion, either explicit or implicit, that its two teen friends have a sexual relationship with each other, or even that such a thing has ever crossed their minds; they are simply two boys, comfortable with each other in that tender and trusting way that only boys at their age can be. Likewise, there's no bullying, no aggressive or even "microaggressive" shaming; it's only their schoolmates' perceptions that introduce the suggestion this friendship might be something more – but that's more than enough to sour the sweetness between them, forcing us to question why some ways of being "close" are only OK for boys until they start to become men.
More to the point, perhaps, it begs the question of how this kind of low-key homophobia, so culturally ingrained that it is perpetuated without a flicker of awareness, remains persistent in a community that should know better. We don't see a lot of the adult world in "Close," but what we do see leads us to an impression that most of the grown-ups around Léo and Rémi are intelligent, educated, compassionate, and sensitive; their parents are unconditionally loving, and more than welcoming of the close companionship between their respective offspring. Yet throughout the film, throughout the boys' conflict and beyond, there is no adult figure in their lives who seems willing or able to broach the subject of sexuality, or to show by example that there's nothing about being queer – or even being perceived as queer – to be ashamed of.
These things, of course, are part of the criticism that has been leveled at the movie. Without positive messaging to counter its bleak narrative, some have seen "Close" as perpetuating a bevy of toxic tropes. Though we try to avoid spoilers, it's hard to discuss a movie like this without revealing that something tragic happens, and many have expressed disappointment that Dhont's film "punishes" its gay characters – even if we're never sure they're really gay. Further, in the absence of any affirmation of queerness (or even non-traditional masculinity), some have been troubled by an assumed reinforcement of a homophobic status quo within its narrative.
We can't – and won't – argue with any of those points. "Close" is a challenging film in the same way as "Tár," another controversial title among this year's awards contenders, in the sense that it presents a problem and doesn't offer a solution or tell you how to respond to it – yet unlike "Tár," it encourages us to feel things for its characters, and the consequences here are much more tragic. That might be especially true for queer men, certainly of older generations but still among today's youth, for whom the film may trigger traumatic memories that hit particularly close to home. That means, when it comes to deciding if you're up to the substantial challenges of watching it, you're on your own. (SPOILER ALERT: it's rough going, emotionally speaking.)
Still, "Close" is a beautiful film on a lot of levels. In the most literal sense, it's visually stunning, framed with an almost tactile up-close intimacy and brimming with the preternatural light that glows through Frank van den Eeden's delicate cinematography; in a larger sense, it strikes a resonant chord for anyone who has ever (is there anyone who hasn't?) experienced the terrible pangs of losing a childhood friendship, an unforgettable hurt it captures with heart-rending authenticity. Though we want our coming-of-age stories to be uplifting, there are some kinds of pain that cannot be erased, and it's to Dhont's credit that he doesn't try. He wants you to feel those feelings, and his movie is delicately crafted to make sure that you do, complete with the remarkable performances he elicits from his two underage stars.
That doesn't make it easy to watch, of course, but for those who are willing to take it on, it offers plenty of food for thought; and if the observations it makes about the gender expectations we force upon our children make you uncomfortable, then it's accomplished what it set out to do in the first place.