Celebrating Leachman's wonderful work, fearless life
Iconic actress defied ageism, sexism to conquer Hollywood, Broadway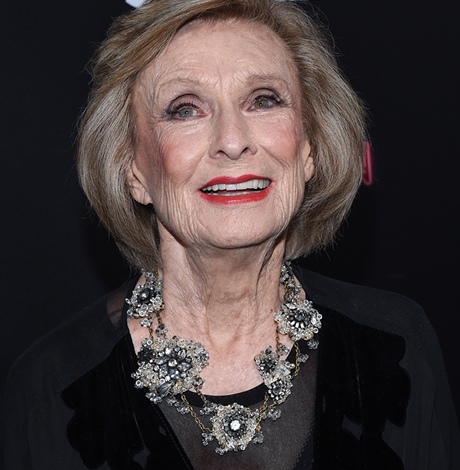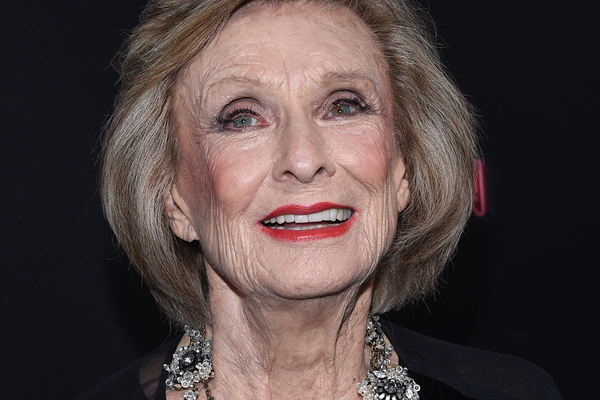 Some icons seem stiff, formal – ethereal. That was never the case with Cloris Leachman, the queer icon and legendary actress who died at 94 on Jan. 27 at her home in Encinitas, Calif. Leachman was as earthy as your granny, as eccentric as your wacky, but beloved aunt and sassier than any diva you ever met.
To me and her many other aficionados, aged eight to 80, it feels as if we've lost the actress who could tear your heart out (in movies like "The Last Picture Show") one minute, and leave you rolling on the floor laughing (as in "Young Frankenstein," the hilarious Mel Brooks horror spoof) the next.
It's a hoary cliche to say that someone's a life force. But, how else to describe Leachman? Born in Des Moines, she acted in children's theater when she was 7. After becoming a Miss America finalist, Leachman studied at the renowned Actor's Studio. In 1950, Leachman appeared on Broadway in "As You Like It" with Katharine Hepburn.
Decades later, she went back to the stage. In 1989 and 1990, she appeared in theaters across the country in "Grandma Moses: An American Primitive."
Some Boomers remember Leachman as Ruth, the mother in the 1957-58 season of the TV show "Lassie." Leachman told interviewers that the show's powers-that-be had to remind her that the star of the show was Lassie, not her.
You wonder how Leachman could have the energy, stamina, and talent to do all that she did in her lifetime. She won a Best Supporting Actress Oscar for her heart-rending portrayal of the lonely coach's wife in "The Last Picture Show" and eight Primetime Emmys (for her work on "The Mary Tyler Moore Show," "Malcolm in the Middle," "Cher" and other shows).
Leachman flipped the bird to ageism. Until, the end of her life, she defied stereotypes about getting old. At 82, she appeared on "Dancing with the Stars."
In 2009, "Cloris," her autobiography (written with her ex-husband, the late George Englund), came out. From it, we learn that Leachman, among her many accomplishments, cooked chili "that was given four stars by both Elizabeth Taylor and the volunteer firemen of East Rochester." (Englund sponsored a theater in East Rochester, N.Y.)
In her 80s and into her 90s, Leachman played zany, bawdy, demented grannies on "Malcolm in the Middle" and other shows.
At age 94, the last year of her life, she appeared as a frail, but energetic, grandma in the queer family drama "Jump, Darling."
"At that age, most people are either long since passed or snoozing all day in front of their televisions," Glenn Gaylord wrote in "The Queer Review" of her performance in the movie. "Cloris, however, is still at the top of the Call Sheet, showing up for work, and delivering powerful performances."
Like many of my generation, I came to love Leachman as Phyllis, the bonkers, exasperating, but lovable, and in her way, loving friend on "The Mary Tyler Moore Show." In college, we watched Mary (Mary Tyler Moore), single and the only woman, navigate the newsroom in fictional TV station WJM in Minneapolis. Rhoda (Valerie Harper) was her BFF. Yet, in many episodes, Phyllis (played fabulously by Leachman) was the highlight of the show.
As I've written in the Blade before, one episode of the program in 1973, "My Brother's Keeper," was groundbreaking in its queer representation. The show treated being gay as a normal part of life. Phyllis is dismayed that her brother Ben, who's visiting, is hanging out with Rhoda. "I'm not going to marry, Ben," Rhoda says, "he's not my type."
"Why not?" asks Phyllis, "he's educated, he's successful…"
"He's gay," Rhoda says.
At a time when being gay was thought to be a mental illness, the show helped us to come out to ourselves.
Thank you, Cloris, for your wonderful work and fearless life. R.I.P.
June Jambalaya, lightly seasoned newcomer thickens mix of RPDR14
Jambalaya's drag name came about when a dance instructor asked for her birth month and the last thing she ate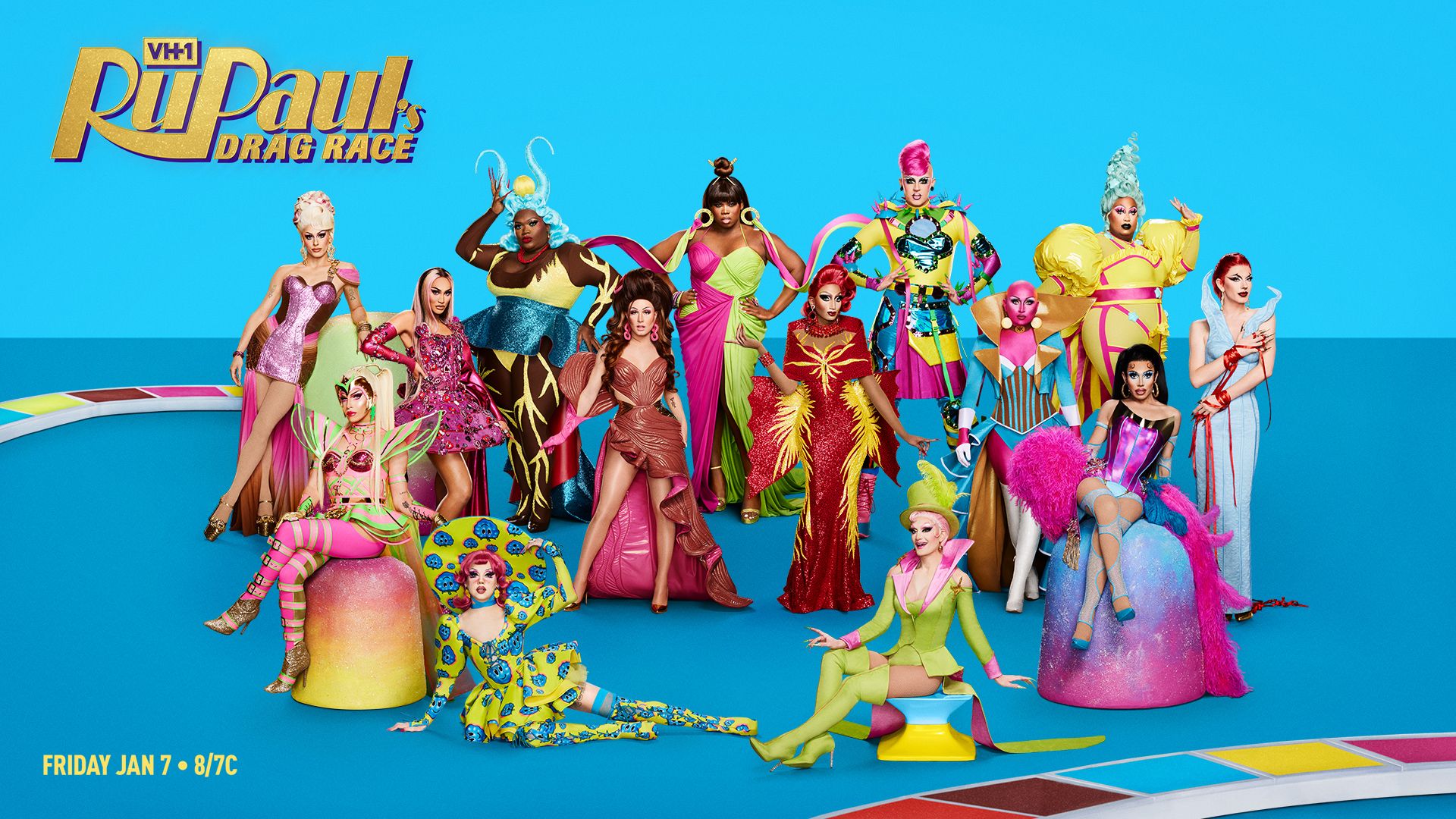 "Some are born into drag greatness, some achieve drag greatness, and some have drag greatness thrust upon 'em."
LOS ANGELES – That iconic line, from the 1602 Shakespeare play "RuPaul's Twelfth Night," is as true today as when it was first spoken on the stage of London's Globe Theatre. Back then, the female roles were played by men.
Times may have changed, but the song remains the same: Those with male plumbing who plumb the depths of what it takes to play a woman find themselves doing so through dynasty, scrappy determination, destiny, or a road they have to hoe on their own.
Season 14 "RuPaul's Drag Race" contestant June Jambalaya found herself in the iconic workroom and runway in a very roundabout way, indeed.
"I have been in the performing arts my entire life, going to performing arts school, and I moved out to LA to get my degree in fine arts" said the 29-year-old Jacksonville, Florida native, who spoke with the Blade just prior to the Season 14 premiere episode, in which she's introduced alongside half of the cast.
Jambalaya, whose drag name came about when a dance instructor asked for her birth month and the last thing she ate, stayed in LA after graduation but found things, "didn't go as planned, you know, just auditioning but still working my job. I worked as a visual manager for a luxury department store, so it [drag] gravitated to me because actually, I was choreographing for a co-worker. It gave me an opportunity to use my degree and use my talents—because I felt kind of frustrated with auditioning and the world of performing. I didn't fit the stereotypical body that a male backup dancer or performer should have and so it drew me to drag because this was an art form where you got to make your own rules and really pick your narrative, which made me even more intrigued to do it for myself."
While doing choreography for local LA drag queens Jambalaya noted, "They encouraged me to try it [drag], and I entered a nightly competition at Revolver and won and then I did a 10-week competition at Revolver and won. So all the stars just kind of aligned. It just felt like I was doing something right with all of the talents and gifts I felt like I had."
BLADE: What sort of style were you drawing from in those early performances?  
JUNE JAMBALAYA: When I first started drag, my references were from the Latrice Royales and the Roxy Andrews. I looked at the queens before me that really put on high-energy, like high old school drag numbers and performances. But the more I got to experience who June was, her brand and you know my own artistry I started to really pull from my love for the modern woman and thinking about like, my mom and my sister and my aunts and how I was always inspired by women, especially minority women, because they were the strongest, most fearless, most stylish women that I got to encounter so I really drew a lot of those references into my drag. And then I also, you know, I call myself The Real Housewife of Drag because of my love for the franchise and how real women just sit there fully dressed and living their fantasy on television. That's sort of what this is for me.
BLADE: You're serious about the way you use fashion. Does that clash with camp elements of drag? 
JUNE: Yes I'm funny, but I don't consider myself a comedy queen. I think it's performance with looks, um, because I revealed myself in a Christopher John Rogers couture gown and then I added a train and airbrushed my name on there to make it, you know, it was fashion but then I made it camp and, you know, urban by airbrushing it—having my nails, have my name hang off… So I'm wearing these designer pieces that you typically don't see from someone; I'm a size 14, 16 and you haven't really seen a big girl pull out these type of designers this way and I think that's interesting. So my camp comes in my love for the visual… You'll see me inside a waterfall performing a song for a video. That's where I think my camp comes through, in my visual artistic side. But with my fashion, I really do try to show that plus-sized women and full-figure people love and respect fashion and there is room for us there, too.
BLADE: What is an LA club experience with you like, as opposed to what we're going to see on television?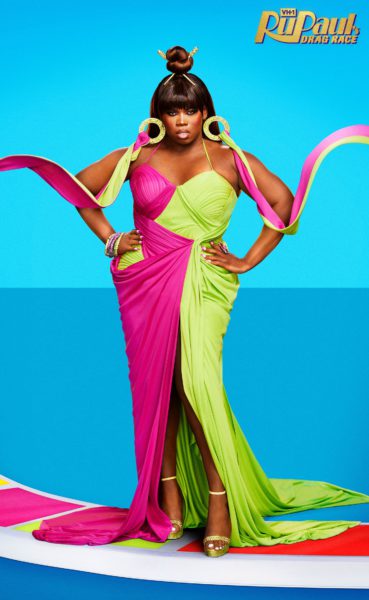 JUNE: I have always picked things that felt good to me, but I'm learning that I still have to pick numbers that people are going to enjoy. But when you come to a June Jambalaya performance, you want high energy. You know I'm gonna have backup dancers. So like me and my girls, we rehearse these numbers for weeks on end before the show. One of my biggest inspirations is Beyoncé. I've been to more concerts than I'd like to admit.
BLADE: Oh, there's no shame in that.
JUNE: (laughs) Seeing those shows, all the way down to the costumes and the choreography, all that time and effort that went into it—so I try my best, with the resources I have, to give people that live tour show experience.
BLADE: Your life will be different from the moment the show starts airing. What is the waiting experience like, and have you been given any helpful advice from other queens?
JUNE: So recently, I posted a Christmas video that took three months to film—and it's different now, because of the [Season 14] announcement, and people know the show is coming. So I get to hear from people from Brazil and Belize message me and tell me how much they enjoyed my video, and people who don't even celebrate Christmas, that these visuals and these packages of my art are reaching all over the world—it's blowing my mind to think about this time last year. I had maybe 2,000 followers and I just had dream and I was making videos and taking photos like crazy, and now it's [the buzz leading up to the show] unfolding before my eyes.
I've been fortunate enough to have conversations with Gigi Goode, Kandy Muse, and LaLa Ri. They have all been so extremely supportive. I think Gigi Goode gave me some of the best advice. She came to my "Showgirls" performance and she was like, "Do everything, every opportunity that comes to you. You're going to be tired but this is going to be the ride of your life—and everything you've dreamt of, you can literally do right now. So whatever is in your head, let it out."
BLADE: What advice would you give to those who are just starting out with their drag, and is having a formal background like yours helpful?
JUNE: I think it [education] definitely helped me, but I haven't been doing drag that long. I started April 2019… But I think when you find something you're passionate about you will do the work to further educate yourself on it, and I really do believe I did that. So my advice to anyone embarking on something or doing something they're passionate about is, pull from people who are doing it really, really well. I think one of the best things that I did, I watched Roxy Andrews. I studied with Aquaria [as I was preparing my audition tape]. I saw what the best of the best were doing, to prepare myself to meet that level of excellence. When you're in this high-pressure drag situation, and mind you, this was just a hobby for me. I had a full-time job. So I went from a part-time baby queen to now doing it full-time, 18-hour days. So it showed me there's still so much to be done, to be in drag all day, to go from doing an acting challenge to getting ready for a runway. It's so physically demanding, to be a full-time drag queen.
BLADE: So are you in better shape now than you were before?
JUNE: Well, we filmed it a while ago. I was in really good shape. Then I took a break and ate some food, enjoyed the holidays. Now it's kicking back in. You know, press [to do] and outfits need to fit (laughs).
BLADE: What do you hope to achieve, as a result of being on the show?
JUNE: I've never been to Fashion Week. I would love to experience that or walk and be a part of it, or be part of a beauty brand or something of that nature. But when it comes down to artistry, we have a whole Vegas residency with "RuPaul's Drag Race" now. I would love the opportunity for that—or the Werq the World Tour, to actually; Imagine if I got to take all of my visuals and put it on the stage… that's an artist's dream.
Follow June Jambalaya on Instagram/TikTok/Twitter: @junejambalaya.
To stay up-to-date on all things #DragRace Season 14, follow along on Instagram, Twitter, Facebook, YouTube and TikTok at @rupaulsdragrace.
'Jeopardy!' champ helps 83-year-old accept Trans people
Schneider recognized the challenges that come with being an openly Trans woman on national TV, but noted: "I thought it would be worse"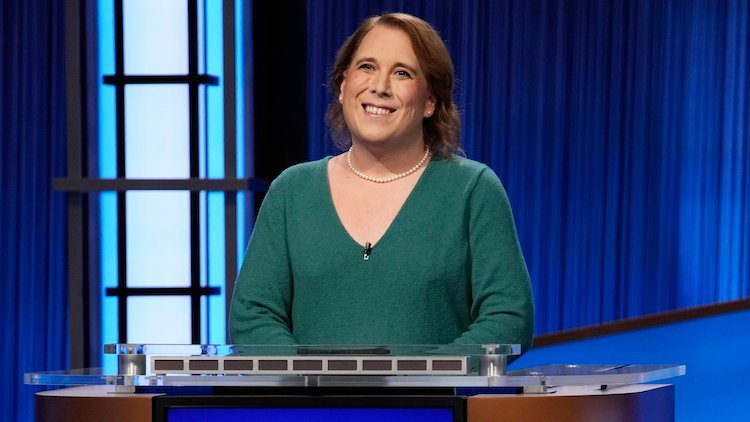 OAKLAND – Trans "Jeopardy!" champion Amy Schneider, the most winning woman in the show's history, opened up in a recent interview about learning that her TV presence helped an 83-year-old man learn to accept Trans people. 
In an interview with NPR, Schneider recognized the challenges that come with being an openly Trans woman on national TV, but noted: "I thought it would be worse."
Though Schneider has dealt with her fair share of transphobic comments on the internet, she told NPR's Ari Shapiro that she stays out of the comment sections because it's better for her mental health.
However, she did recall receiving one Twitter post that highlighted the positive impact of her visibility.
"After two to three years of conversation, you being on "Jeopardy!" every night has taught my dad to be accepting of Trans people," the post said, according to Schneider. "You're the first person he's used correct pronouns with, an 83-year-old man saying, this isn't too hard. Thanks for your message of love." 
"That is just one of the best things I could hear," Schneider said. "And that I've been able to do that, give people that experience – and if I'm helping them, that's what I want to do most of all."
On Friday, Schneider won her 33rd straight game, the third-longest winning streak in "Jeopardy!" history, amassing $1,111,800 in winnings.
Recently, the history-making contestant returned to Twitter after a brief hiatus sparked by being robbed at gunpoint over the New Year's weekend.
"Hi all! So, first off: I'm fine. But I got robbed yesterday, lost my ID, credit cards, and phone," she said, adding: "So, I doubt I'll even start writing tonight's game thread today, and if I keep winning, it may take a bit for me to get caught up. Thanks for your patience!"
Schneider, an engineering manager from Oakland, has been an inspiration to many during her historic run on the show. 
"Seeing Trans people anywhere in society that you haven't seen them before is so valuable for the kids right now that are seeing it," she told ABC affiliate KGO-TV in November, adding: "I'm so grateful that I am giving some nerdy little Trans kid somewhere the realization that this is something they could do, too."
Amy Schneider becomes first Transwoman $1M Jeopardy! winner
Schneider, 42, commenced her winning streak in November hitting the million mark during her 28th game this past Friday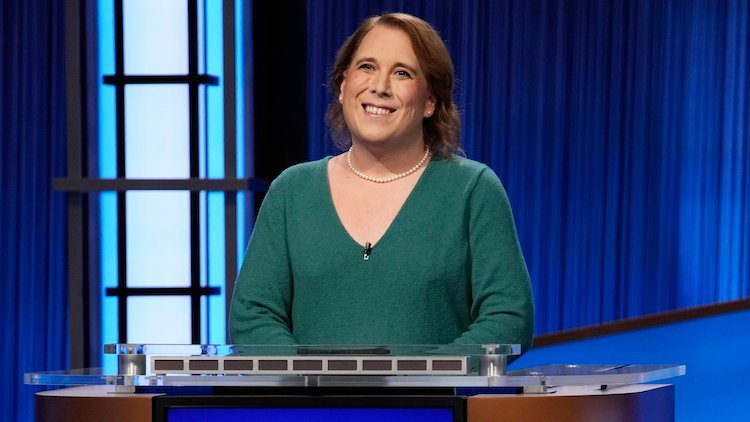 CULVER CITY, Ca. – Amy Schneider, the Transwoman software engineering manager from Oakland, became the first woman and fourth $1 million Jeopardy! winner since the game show first aired on March 30, 1964.
Schneider, 42, commenced her winning streak in November hitting the million mark during her 28th game this past Friday. "It's not a sum of money I ever anticipated would be associated with my name," Schneider said. "To be good at Jeopardy!," Schneider added; "you just have to live a life where you're learning stuff all the time."
The New York Times reported that the other three $1 million Jeopardy! winners, Ken Jennings who went on to compete in a record 74-game run, won in 2004 after his 30th game. In 2019 the distinction was also won by James Holzhauern and this past Fall, 2021 by Matt Amodio.
GLAAD's director of transgender representation, Nick Adams, in an emailed statement said; "Amy Schneider's incredible run on Jeopardy! allows families all over the country to get to know her as someone who is great at word puzzles, has in-depth knowledge on a range of topics, and who also happens to be a transgender woman. Amy is using her history-making appearances and new platform to raise awareness of transgender issues and share a bit of her personal story too."
After her early successes last November, Schneider told Newsweek that she had been trying to get on the show for over a decade.
"I'm not sure quite how long [ago I first applied], but I remember trying out when I still lived in Ohio, and I've lived in Oakland since 2009, so it has to have been at least that amount of time," she said.
Schneider also explained how her transition in 2017 might have helped her finally get a spot on the show.
"The reality is that for the first few years of that, when I was trying out, I was, as far as any of us knew, a standard white guy," she told the magazine. "And there's just more competition for those slots on Jeopardy! They're making a TV show, they don't want everybody to look the same, and I looked a lot like many of the other contestants, and I think that definitely made it a little tougher for me at that time. I would have got on eventually — I was never gonna stop trying!"
In the post-Alex Trebek era, multiple trans contestants have appeared on the show, including Kate Freeman, who became the first out trans champion in "Jeopardy!" history last December.
Schneider, who became the first trans contestant to qualify for the Tournament of Champions in November, was robbed at gunpoint over the New Year's weekend in her home city of Oakland.
"Hi all! So, first off: I'm fine. But I got robbed yesterday, lost my ID, credit cards, and phone," she said. "I then couldn't really sleep last night, and have been dragging myself around all day trying to replace everything," she wrote in a tweet about the incident.
Hi all! So, first off: I'm fine. But I got robbed yesterday, lost my ID, credit cards, and phone. I then couldn't really sleep last night, and have been dragging myself around all day trying to replace everything.

— Amy Schneider (@Jeopardamy) January 4, 2022
According to the Associated Press, Oakland police said they are investigating the armed robbery that occurred on Sunday afternoon. No arrests have been made.
The robbery took place just days after Schneider won her 21st consecutive game, surpassing Julia Collins as the most winning woman in the show's history.
In an email statement to NBC News, a "Jeopardy!" spokesperson said, "We were deeply saddened to hear about this incident, and we reached out to Amy privately to offer our help in any capacity."
Schneider, an engineering manager from Oakland, has been an inspiration to many during her historic run on the show.
"Seeing trans people anywhere in society that you haven't seen them before is so valuable for the kids right now that are seeing it," she told ABC affiliate KGO-TV in November, adding: "I'm so grateful that I am giving some nerdy little trans kid somewhere the realization that this is something they could do, too."