Fox leads midseason charge with LGBTQ inclusion
New and returning shows include queer characters, storylines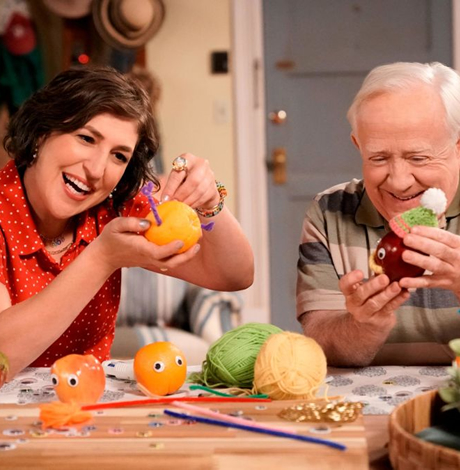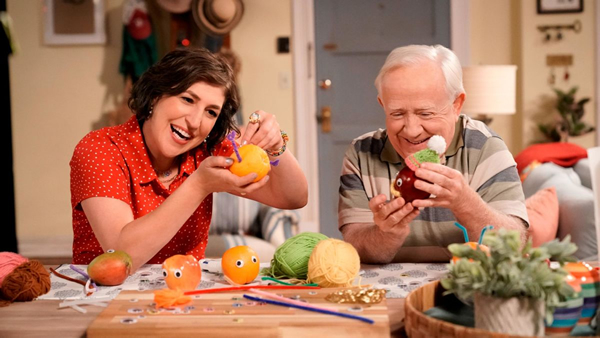 It's a new year, and considering what the last one was like it's not surprising that so many of us are breathing a sigh of relief. But that doesn't mean we're not still in for a long haul before it's going to be possible to spend less time on our socially distanced couches, and since most of us have already binge-watched our way through much of the content available on our TV screens over the past 10 months, the pickings are starting to look a little slim.
Fortunately, January also means it's time for the providers of that content to roll out a new slate. Midseason arrivals are on deck from the networks, and while many of them won't arrive for a few weeks, there are still a few new options coming our way – including several proudly LGBTQ-inclusive shows that might catch your eye.
Leading the charge this month is Fox, with three debuts poised to hit our screens.
First up, and already here, is "Call Me Kat," based on the BBC UK original series "Miranda," which was created by Miranda Hart, the UK writer and actress known and beloved for her work in the long-running fan-favorite series, "Call the Midwife." The American version, which aired its premiere on Jan. 3, stars Emmy-nominee Mayim Bialik ("Blossom," "The Big Bang Theory") as a woman who has spent her entire life savings to open a cat café in Louisville, Ken. Kat is a non-conformist, who struggles every day against society and her mother (Emmy-winner Swoosie Kurtz, "Mike & Molly," "Sisters") to prove that she can be happy and fulfilled despite still being single at 39. Helping out Kat at the café are Randi (Kyla Pratt, "One On One"), a confident millennial and self-proclaimed "non" cat person, and Phil (Emmy-winner and LGBTQ fan favorite Leslie Jordan, "The Cool Kids," "Will & Grace"), who is recently single after a break-up with his longtime partner. Throwing a wrench in the works of Kat's plans to proudly maintain her single status for life, however, is Max (out actor Cheyenne Jackson, "American Horror Story," "30 Rock"), a friend and former crush who returns to Louisville to take a job as a bartender at the piano bar across the street, where he works with his friend Carter (Julian Gant, "Good Girls").
It would be nice to offer a glowing recommendation on this one, especially since it involves the return so many of our favorite small screen stalwarts, but reactions to the pilot episode have been mixed, at best. While critics and viewers have praised Bialik's ability to shine even when she's forced to handle sub-par material, they've also been less-than-encouraged by much else about the series, with Hollywood Reporter critic Robyn Bahr writing, "Kat's sparkle […] isn't enough to illuminate her bland surroundings, which include the topical-in-2014 cat café setting, her gnattish mother and her nondescript barista buddies." That's not likely to discourage sitcom fans hungry for something new, however, and any true TV junkie knows that even the greatest shows sometimes get off to a rocky start. Instinct says to give "Call Me Kat" a chance to find its stride; once it does, it might just end up being one of our new favorites.
Fox is also hoping for a double hitter as it steps up to the plate with the return of its #1 drama, "9-1-1," and last season's new spin-off series, "9-1-1: Lone Star," which will have their back-to-back season premieres on Jan. 18. The LGBTQ appeal of these popular shows is a given for their pedigree alone – they come from the entertainment powerhouse that is Ryan Murphy, alongside Brad Falchuk and Tim Minear – but both also wear their queerness on their sleeve with inclusive casting and storylines.
The fourth season premiere of "9-1-1" follows its characters through the aftermath of a devastating Los Angeles earthquake, with Athena (Angela Bassett) trying to shrug off her physical and emotional injuries and jump back into the job, while Maddie (Jennifer Love Hewitt) and Chimney (Kenneth Choi) prepare for the birth of their baby, and Buck (Oliver Stark) searches for answers in his past to help him face his present. For those keeping track, Stark is one of several actors portraying queer characters on the show, with others played by Aisha Hinds, Ryan Guzman, and Rockmond Dunbar.
As for "9-1-1: Lone Star," the new season brings Gina Torres ("Suits," "Firefly") on board as a new captain, replacing Liv Tyler, who declined to appear in the second season due to concerns about traveling from the UK for the shoot in the middle of a pandemic. She joins returning star Rob Lowe, as well as trans actor Brian Michael Smith, in an ensemble cast that also includes Ronen Rubinstein, Jim Parrack, Sierra McClain, Natacha Karam, Rafael Silva, and Julian Works – with both Rubinstein and Silva playing gay characters. As for the plot, all that can be known for the moment is that it will involve the characters dealing with their personal and domestic dramas as they rescue the citizens of Texas from one emergency after another – in other words, all the things we love about these kinds of procedural dramas.
NBC is also serving up some LGBTQ-friendly fun with the return of "Zoey's Extraordinary Playlist," the hit fantasy/comedy about a smart young tech kid who experiences a strange event that leaves her with the ability to hear the innermost thoughts, wants and desires of everybody around her. The twist (and it's a twist that makes all the difference), is that she hears them not as thoughts, but as songs. Making things just a little more glorious is the presence of Zoe's friend and neighbor Mo (Alex Newell), who is gender-fluid. If you missed the boat for season one, you'll definitely want to take the opportunity to jump on board. You might need to catch up first – but it's 2021, so there are ways to easily accomplish that.
"Superstore," another popular and inclusive NBC comedy, returns this month (Jan. 14), too – but since it's technically a midseason return (the current season began in the fall, albeit for only a handful of episodes), it's not exactly new. Nevertheless, that's good news for fans who may have felt cheated by the brief taste they were given a few months ago.
Lastly, if you're a fan of the CW's Greg Berlanti-created "Riverdale" (and who isn't, whether they'll admit it or not?), the newest season of that candy-colored, deliciously queered reimagining of the "Archie" comic books will drop on January 20 – presumably bringing K.J. Apa's frequently-flashed abs with it.
Of course, if you're one of the many people who have come to prefer their entertainment on demand, rather than waiting a week in between episodes to find out what happens next, you already know that the big streamers have their own new offerings waiting in the wings, ready for you to binge your way through January in the style to which you've become accustomed. A lot of those shows are geared for the queer eye, too – but that's a whole different article in itself.
'Modern Family' creator returns to form with hilarious 'Reboot'
Show about a show ditches tired mockumentary format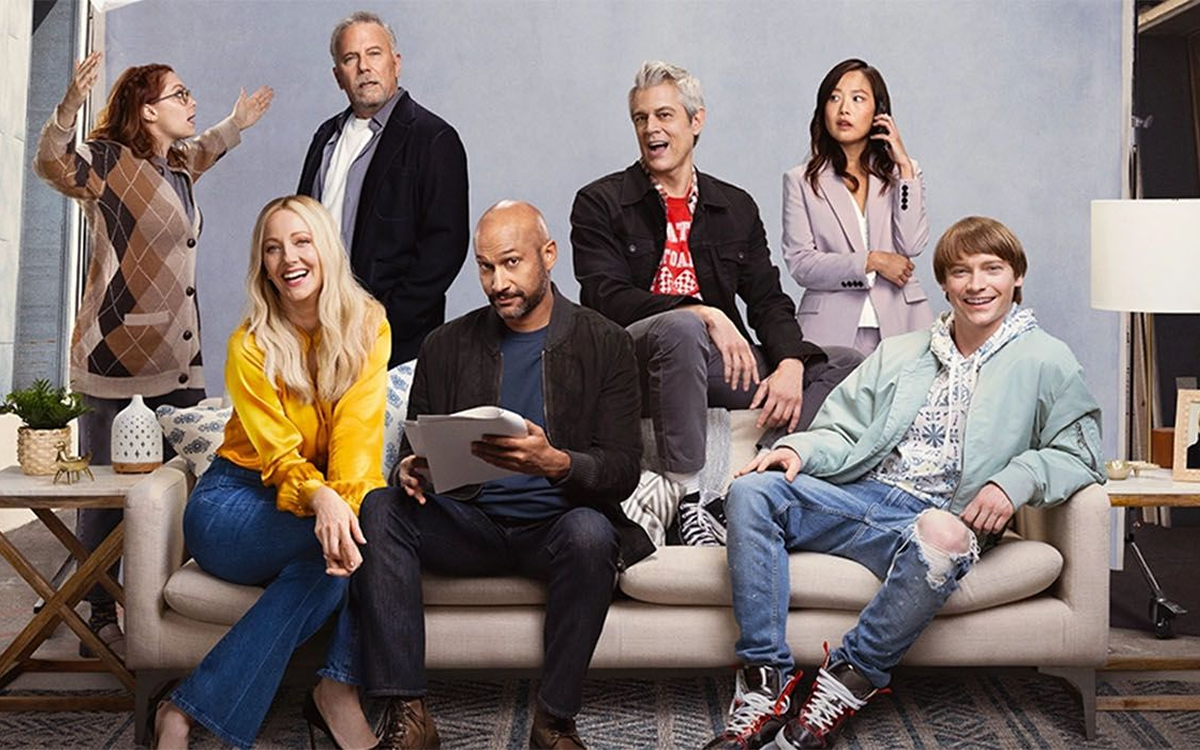 TV veteran Steven Levitan already had a lot of success as a writer, showrunner, and producer before the premiere of "Modern Family" – a series he co-created with Christopher Lloyd – in 2009. That show turned out to be a cultural phenomenon, helping to redefine and normalize the representation of LGBTQ relationships on TV by including a gay couple within its ensemble of central characters while also becoming a long-running fan-favorite, winning scores of awards (including nine primetime Emmys) and being nominated for scores more before airing its final season in 2020. Even with a resume that includes shows like "Wings," "Frasier," "The Larry Sanders Show," and "Just Shoot Me," that's got to be considered a career-topping triumph.
Now, Levitan is back with a new show, "Reboot," which premiered on Hulu Sept. 20, and from its very first pre-credit sequence it signals a welcome return to the same rapid-fire comedic style that kept "Modern Family" on everybody's weekly watchlist for 11 years – still inclusive, with prominent queer characters and storylines, but thankfully without the mockumentary format.
"Reboot" is a good-naturedly irreverent send-up of the Hollywood entertainment machine featuring "Crazy Ex-Girlfriend" star Rachel Bloom as Hannah, a TV writer who gets greenlighted on her pitch for a revival of "Step Right Up," a beloved sitcom from the early 2000s. She manages to convince the original cast to reprise their roles as the show's "wacky family" – despite their complicated offscreen history – by promising to adapt the show for a contemporary audience, eliminating the corny, outdated humor and shifting toward a more sophisticated, realistic tone. At the first table read, however, Hannah's plan for a reimagined series is met with a significant obstacle – the unexpected presence of the original sitcom's creator, Gordon Gelman (Paul Reiser), who has wielded his industry clout to insert himself into the mix as a showrunner and ensure that "woke" ideas about comedy don't get in the way of the laughs.
Obviously, this scenario provides a ripe field for jokes about the cultural conflicts that have become a fact of life in 2022 – mostly around the differing attitudes between older and younger generations, always a sure-fire bet for relatable comedy. The "OK Boomer" sparring at its core is common fodder these days, but Levitan and his creative team know comedy well enough to make it feel fresh – and their secret is to make sure that the characters are always the main attraction.
In this case, they've given us plenty of them to choose from. Besides Hannah and Gordon, whose rivalry for the reins quickly becomes just one of many thorns in their relationship dynamic, we also get the leading players of "Step Right Up": Reed Sterling (Keegan-Michael Key), a Yale-trained thespian who ditched the show's first run to pursue a movie career that never materialized; Bree Marie Johnson (Judy Greer), a once-popular star who left showbiz for a now-failed marriage to an obscure Scandinavian Duke; Clay Barber (Johnny Knoxville), a "bad boy" stand-up comic known less for his talent than for being a train wreck; and Zack Jackson (Calum Worthy), a former child star who seems to have reached his mid-20s without actually growing up. Rounding out the main ensemble is Krista Marie Yu as Elaine, a young production exec transplanted from the tech industry whose fish-out-of-water incongruity provides a necessary outsider perspective amid the show-biz histrionics that surround her.
There's a host of supporting characters, too – a roomful of writers, for instance, hilariously bridging the generation gap with their common love of comedy even as they clash over cultural values. Drawn in broad strokes, all of them could easily be dismissed as generic tropes, stock figures updated to fit the latest cultural zeitgeist; that they come off as fully realized human beings instead of lazy stereotypes is a testament to Levitan and the real-life writers' room responsible for bringing them to life.
It's also a testament to the actors who play them. Key and Greer have the biggest challenge, in many ways; their characters, cut from the same egocentric cloth as so many other parodies of vain and pretentious Hollywood stars and clearly designed to be adorably insufferable, come off in early episodes as simply insufferable. As the season progresses, fortunately, their skill as performers permits them (and their characters) to rise above the flaws and foibles and win us over. The ever-reliable Knoxville does what he does best – sending up his own wild-man persona – and occasionally reminds us that he's not a bad actor, when he gets the chance; Worthy, an ex-Disney-kid also spoofing his own real-life image, likewise injects surprising doses of winning humanity as the show goes on.
As for Bloom, essentially the main character though surrounded by an ensemble of zanies, she holds her own with all the juggernaut talent she used to make "Crazy Ex-Girlfriend" a wildly popular cult hit; required to be a grounding force while dealing with her own whirlwind of personal and professional dysfunction, she succeeds more than well enough to anchor the show. Finally, Reiser brings his status as a venerable sitcom legend to give his old-school character an appropriate presence, while making him much more layered and likable than the Archie Bunker-ish throwback we expect him to be.
With such a solid cast doing the heavy lifting onscreen, "Reboot" is able to cast its satirical net wide enough to poke fun at our rapidly changing culture without losing the important human connection that keeps its never-ending bombardment of one-liners – something for which Levitan's previous shows have been widely known and admired – from feeling hollow. That doesn't mean the comedy ever lulls; on the contrary, even the show's most tender and meaningful moments – which often take us by pleasant surprise – are punctuated by zingers. And while the series leans hard into the kind of uncomplicated vibe that usually marks popular mainstream sitcoms, it also lets itself play at more complex levels, getting a lot of comedic mileage out of the inescapable "meta" quality of being a show about a show – for example, the fictional series, like the real one, is produced by Hulu, just one such cheeky touch among many that make it feel more subversive and iconoclastic than perhaps it really is.
What might work even more to the benefit of "Reboot" than the considerable lineup of talent it boasts both on and behind the screen is its format – and we're not just talking about its choice to eschew the mockumentary thing, a masterfully innovative tactic that has now become tired from overuse, even on Emmy-favored "Abbot Elementary." In the new era of streaming content, the 23-episode season feels like an increasingly outmoded way of doing things; with only eight episodes to undertake, there's far less chance of stretching the material (and our patience for it) thin, or of running out of ideas and undermining the show's integrity with sub-par writing just to pad things out.
Unsaddled from that burden, "Reboot" manages to be laugh-out-loud funny throughout each episode of its first season. That alone is enough for us to look forward to season two.
"Dr. Jackie: Unlicensed Psychotherapist" premieres on OUTtv
Jackie Beat's new series is just what the (unlicensed) doctor ordered. The show is available exclusively on OUTtv.com & on the OUTtv Apple TV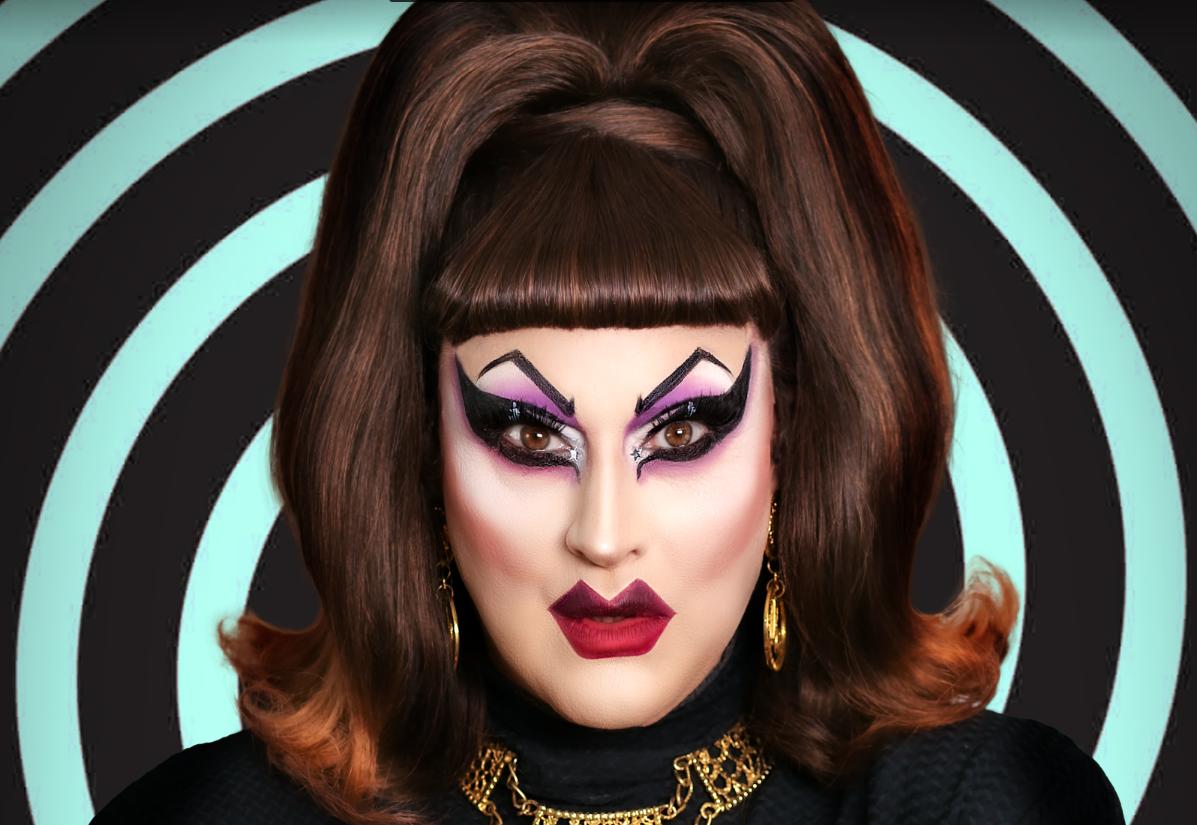 NEW YORK – While much of the world spent the pandemic sheltering in place and binging on Netflix in an attempt to stave off madness, innovative (and already insane) Jackie Beat found herself pounding a different drum.
The veteran drag queen known for belting out hilariously filthy song parodies while hurling cruel insults at delighted audience members immersed herself in online academia, only to emerge several hours later with… no formal education, but a self-declared title that everybody agreed would also be a kickass concept for a TV show, and a pretty good title to boot: "Dr. Jackie: Unlicensed Psychotherapist."
And so, on this day, September 19, 2022, it shall be so: "Dr. Jackie" premieres on OUTtv with new episodes each week through October 24. Watch the trailer HERE. The premise is simple: Dr. Jackie runs her "practice" out of an office managed by her "cute but confused assistant" (played by longtime creative collaborator Sherry Vine, whose ballsy, bonkers variety show had its premiere season on OUTtv last year). Sherry's the dutiful gatekeeper who shepherds a revolving cast of funny, famous people (mostly top-notch drag queens) into their sessions with tough-but-fair, decidedly uncredentialed Dr. Jackie.
"It's such a great feeling to not only entertain people, but be able to help them, too," said Dr. Jackie, in a press announcement for her six-part series. "It's a real win-win. I'm very proud of the fact that I am able to make mental health just a little more glamorous and fun! And if anyone wants to cancel me for 'mocking' pyschotherapy, please do it! I haven't been on THAT reality television show so I need all the publicity I can get!"
Taking a leap of faith that "Dr. Jackie" will be up to the level of quality we associate with the sold-out stage shows of Jackie Beat—and also betting heavily that Dr. Jackie has already figured out a way to dispense prescription drugs—The Los Angeles Blade is happy to generate more publicity for the good Doctor, who along with Sherry Vine took some pre-premiere time to participate in the spirited Q&A you see below.
The Los Angeles Blade (Blade): How did the show come about? Is this a product of your frequent collaborations with Sherry Vine?
Jackie Beat (Jackie): Sherry gets all the credit for making this happen! After being in show business for over three decades, I sort of had the attitude of, "This will never happen"—but Sherry was beyond optimistic and determined. I'm sure the success of her variety show on OUTtv helped. Oh, and my beauty!
Sherry Vine (Sherry): We had talked about this idea for a few years and I said, "Let me run with this and see if I can get it picked up" and Jackie said, "OK." I went to PEG and OUTtv who did my variety show, and they immediately said, "Yes." I worked very hard on the pre-production and filming but was less involved in the post-production. Jackie had a very clear vision of how she wanted it to look and sound so other than offering my opinions, I let her run with it.
Blade: How did the pandemic impact the shooting of episodes?
Jackie: We obviously had to adhere to very strict COVID protocols… Testing, masks, limiting the cast and crew, etc. But once this queen had gotten the green light on her own TV show, no pesky little virus was gonna stop her from getting it done!
Blade: Is there improvisation? If so, discuss how that played out.
Jackie: Yes, and everyone really delivered! We had an outline—a beginning, middle, end, maybe a plot twist or two—but then we just let people go for it. The hardest part, as you can imagine, is not cracking up. There was also quite a bit of stuff that was so out-there and just plain disturbing that we were like, "Oh God, we can't use that!" The brilliant improvising also made it very difficult to edit because there was so much gold!
Blade: What part, if any, did you play in the editing? How did the editing process impact the show's pacing and style?
Jackie: Well first off, the editor, Kain O'Keeffe, is a genius! He really has great comic timing so that certainly helped. I have worked with some editors who are technically amazing but don't really get comedy. Kain's instincts are great. And he also kept his cool—most of the time, LOL—working with this control freak. I was really very painstaking in the editing, because one beat or one moment or one word can change everything. The most frustrating part was having to watch each episode 50 or 60 times. I was like, "Is this even funny?" The answer to that question, of course, is YES!
Blade: With "Dr. Jackie," you enter the pantheon of small screen shrinks. What sets your style of therapy apart from colleagues like Lucy Van Pelt and Dr. Bob Hartley?
Jackie: First of all, I could be the illegitimate love child of those two because Lucy is an unqualified, self-centered bitch and Bob is dry and cool as a cucumber. I think I fall somewhere in the middle. A self-centered cucumber?
Blade: Talk about the role of ensemble and/or guest players.
Jackie: We were so blessed to get so many amazingly talented people—most of whom I consider friends. And I also love that people like Elvira [Cassandra Peterson] or Margaret Cho, who couldn't shoot in person, were able to be involved and get "emergency phone sessions" thanks to modern technology! I have several "Drag Race" stars such as Bianca Del Rio, Alaska Thunderfuck, Bob The Drag Queen, Katya, Trixie Mattel, BenDeLaCreme, Tammie Brown, Kelly Mantle and Monét X Change but I also wanted to include supremely talented friends of mine such as Mario Diaz, Nadya Ginsburg, Daniele Gaither, Drew Droege, Sam Pancake, Calpernia Addams, Selene Luna, Pete Zias, Roz Hernandez, and Muffy Bolding.
Blade: Sherry, you play Jackie's sidekick. Is the dynamic similar to, different than, what we see when the two of you work together on stage?
Sherry: Well the dynamic is different in terms of I'm playing her receptionist and she is the star—this time! Lol. But after 30 years of performing together we have a natural chemistry and play off of each other so well. It was scripted but of course there was plenty of improvisation. We were cracking up the whole time! On stage and on camera we are usually in synch—I know exactly where she's going.
Blade: Jackie, what can decades-long fans of your stage work expect from a show not grounded in parody songs?
Jackie: They can expect to be laugh and be entertained so… Same old thing!
Blade: Jackie, Sherry, what's happening between now and the end of the year, in terms of traveling and performing live?
Jackie: I'm doing lots of writing right now, but I will never stop performing. I will do my annual holiday tour, of course. I'm doing my holiday show at The Palm in Puerto Vallarta on Christmas Eve and Christmas Day!
Sherry: We are now in pre-production for "The Sherry Vine Variety Show" Season 2! Yay! We start filming at the end of October, so I'm writing, casting, recording, etc. Lots of exciting guests and surprises—and Jackie will be returning as my partner in crime.
Blade: How do you find performing and living in the "post-pandemic" era: Has it change the way you do things, creatively and personally? What lessons did we learn or ignore from all that time sheltering in place?
Jackie: People seem very appreciative of live shows right now. It's like they didn't realize just how precious those moments of sitting in a darkened theater or nightclub watching a live performer was until it was suddenly gone. I have also learned that if you are naturally funny and talented you can entertain people no matter what – even on their laptop or phone. I was very happy to learn that my comedy and magic could survive and translate to that format. Again, I ain't never gonna let no pesky virus stop me from doing what I do!
"Dr. Jackie: Unlicensed Psychotherapist"—written by Jackie Beat—is directed by John Mark Hostetler and produced by Producer Entertainment Group (PEG) for OUTtv. As of September 19, the show is available exclusively on OUTtv.com and on the OUTtv Apple TV Channel in the US and Canada, OUTtvGo.com and the OUTtv Amazon Prime Channel in Canada and FROOT.tv in the UK and Ireland.
Follow Jackie Beat:
Website: HERE
Instagram – HERE
Website – HERE
Twitter – HERE
Facebook – HERE
Fall TV offers vampires, royals, and return to Gilead
'Handmaid's Tale' even more essential after fall of Roe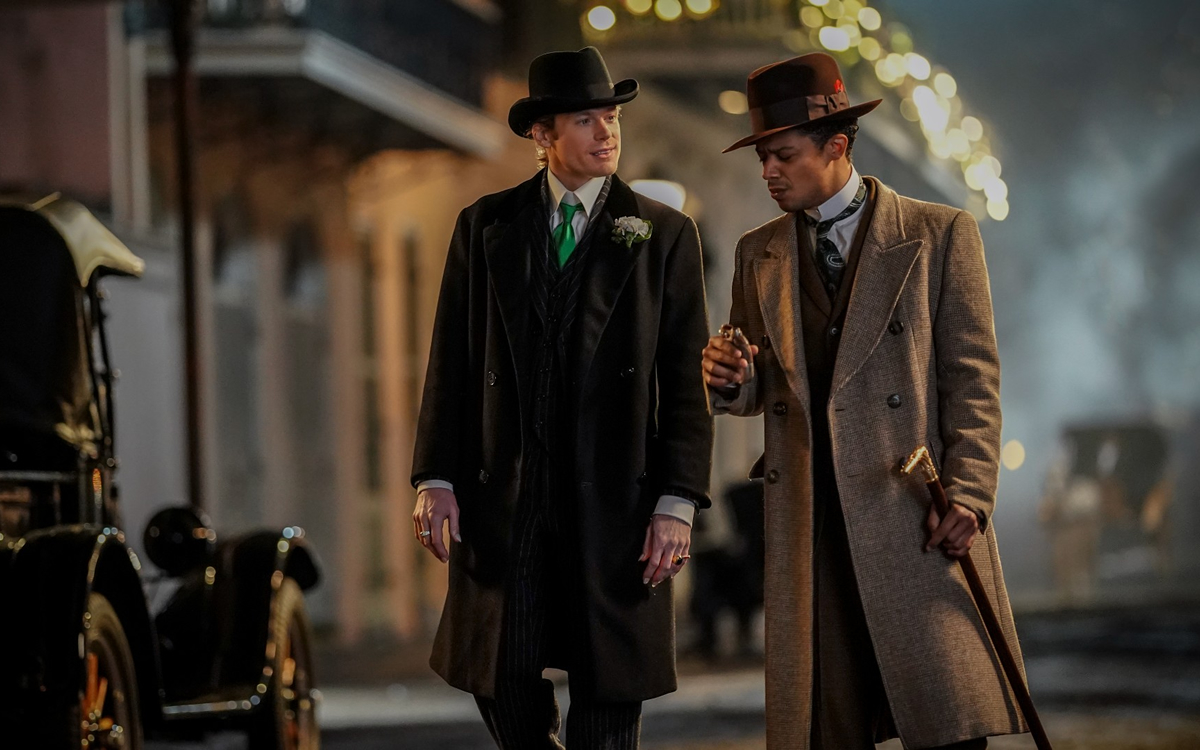 Once upon a time, TV premieres were the province of fall, and there was something exciting about seeing all the new titles unveiled. In the streaming era, of course, new shows debut all year long – but we think there's still a special excitement surrounding the ones that come out at this time of year. Call us old-fashioned.
Here's our list of the shows we think you'll find watch-worthy:
THE HANDMAID'S TALE (Hulu, Sept. 14)
The critically acclaimed and popular series based on Margaret Atwood's chillingly prescient dystopian novel just dropped the first episode of its fifth season, in which now-escaped refugee June (Emmy-winner Elisabeth Moss, "Mad Men," "Top of the Lake," "The Invisible Man") works from afar to be reunited with her daughter, while her co-conspirators in theocratic Gilead find an unlikely ally in Aunt Lydia (Ann Dowd). Meanwhile, Serena Waterford (Yvonne Strahovski), now a widow in Toronto after the violent end met by her husband at the end of season four, attempts to raise her profile as her homeland's influence spreads into Canada. The ominous too-close-to-home quality that made this series tough-but-essential viewing during the Trump years has taken on a renewed power with the fall of Roe v. Wade, which means its latest (and possibly final) installment will likely be a must-watch for more audiences than ever. Also starring Max Minghella, Bradley Whitford, O-T Fagbenle, Samira Wiley, Madeline Brewer, Amanda Brugel, and Sam Jaeger.
MONARCH (Fox, Sept. 20)
Self-described as "a Texas-sized, multi-generational musical drama about America's leading family of country music" and starring Oscar-winner Susan Sarandon "Dead Man Walking," Thelma & Louise," "Feud") as a "tough-as-nails" country music legend, this ambitious new offering from creator/writer/executive producer Melissa London Hilfers features a lesbian couple among its principal characters and looks to be cut from the same guilty-pleasure cloth as all the classic primetime soaps the queer community has always loved. The saga of a fictional country music dynasty with superstars Dottie and Albie Roman at its center, it promises plenty of scandal, sex, bad behavior, and music (both original songs and covers) as it unwinds the secrets and lies at the heart of their success and forces them to protect the family legacy – from both rivals and each other. Featuring multi-Platinum country music star and three-time ACM winner Trace Adkins as Sarandon's other half, the series also stars Anna Friel, Joshua Sasse, Beth Ditto, Meagan Holder, Inigo Pascual, Martha Higareda, and Emma Milani.
REBOOT (Hulu, Sept. 20)
From "Modern Family" creator Steven Levitan comes this good-naturedly irreverent (and queer-inclusive) send-up of the Hollywood entertainment machine featuring "Crazy Ex-Girlfriend" star Rachel Bloom as a TV writer who gets greenlighted on her pitch for a revival of a beloved sitcom from the early 2000s – a dream come true, until her hopes for a more "woke" update of the outdated classic are threatened by the involvement of the show's original creator (Paul Reiser, "Mad About You"). Making things even more unpredictable is the original cast (Keegan-Michael Key, Judy Greer, Johnny Knoxville, and Calum Worthy), whose complicated history of offscreen relationships and personal dysfunctions is part of the package deal that comes with reuniting them to reprise their roles. Fast, funny, and full of the rapid-fire comic zingers Levitan's shows are famous for, it's a shrewd and deliciously "meta" satire that pokes fun of all the usual Hollywood flaws and foibles – not to mention currently raging generational conflict of attitudes and values – while making sure its gallery of goofy-but-lovable characters are always the main attraction. This one is a definite gem.
INTERVIEW WITH THE VAMPIRE (AMC, Oct. 2)
For the many devoted followers of author Anne Rice, who sadly passed away at 80 last December, this one is huge. Ever since it was first published in 1976, Rice's gothic tale of a New Orleans vampire revealing his 200-year history as a denizen of the night has been embraced by queer fans, who saw their own outsider experience reflected in its sensual and sensitive cast of undead protagonists. The novel spawned an entire series of books – "The Vampire Chronicles" – that enriched and expanded the stories of her beloved characters and spread them across a vast historical landscape, and branched off into other sagas populated by more of Rice's supernatural creations; a 1994 film adaptation starring Brad Pitt and Tom Cruise, though successful, felt straight-washed to many of Rice's readers (and the less said about 2002's "Queen of the Damned," the better), but series creator Rollin Jones has already promised his new adaptation – modernized from the original's mid-70s setting – will be true to the queer subtext of the author's original work. The involvement of Christopher Rice (the author's son) as an executive producer bodes well that such promises will be honored. Starring "Game of Thrones" favorite Jacob Anderson as Louis and Australian actor Sam Reid as Lestat, the 8-episode first season will also feature Bailey Bass, Assad Zaman, Eric Bogosian, Chris Stack, Maura Grace Athari, and Kalyne Coleman.
THE YOUNG ROYALS (Netflix, Nov. 2)
The popular Swedish teen drama about the inconvenient romance between young Prince Wilhelm and his classmate Simon (Edvin Ryding and Omar Rudberg, respectively) returns for a second season that sees its protagonist embarking on a plan of revenge meant to win back Simon's trust, giving rise to complications that threaten the entire monarchy.
PLANET SEX WITH CARA DELVINGNE (Hulu, Nov. 18)
For those with a taste for the provocative, there's this promising docuseries, in which model-turned-actress Cara Delevingne goes for a deep dive into some of the biggest questions about sexuality. According to publicity materials, the show is an "immersive journey" in which the star "puts her mind and body on the line in search of answers regarding human sexuality, its joys, mysteries, and constantly changing nature." Delevingne, who appeared in a recurring role on the second season of Hulu's "Only Murders in the Building" opposite friend Selena Gomez, came out as pansexual in 2020, telling Variety, "Growing up, I didn't really see many people like me, so I'm just really grateful to be one of those people representing." We can get behind that, and we'll be watching when the show drops later this fall.
In addition to these, there's A TRIO OF SHOWS from Netflix with TBD Premiere Dates:
EAST-BAKE BATTLE – Season 1 of a new culinary competition show hosted by "Queer Eye" heartthrob Antoni Porowski.
DEAD END: PARANORMAL PARK – The delightful animated adventure based on Hamish Steele's graphic novels about a transgender boy named Barney and his friends, who secretly work as the "demon cleanup crew" at a haunted theme park returns for a second season. Real-life trans actor Zach Barach provides the voice of Barney.
WENDELL & WILD – Animated denizens of the underworld also inhabit this new stop-motion series from collaborators Henry Selick ("The Nightmare Before Christmas") and Jordan Peele ("Get Out") about a scheming pair demon brothers trying to be summoned into the Land of the Living by a guilt-ridden 13-year-old. Voice talent includes Peele, Keegan-Michael Key, Lyric Ross, Angela Bassett, James Jong, Ving Rhames, and trans actor Sam Zelaya.