This is how 300 LGBTQ people in the first Honduran migrant caravan of 2021 live
Community members left San Pedro Sula on Jan. 15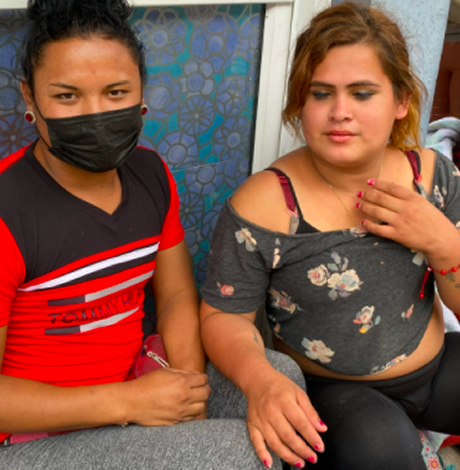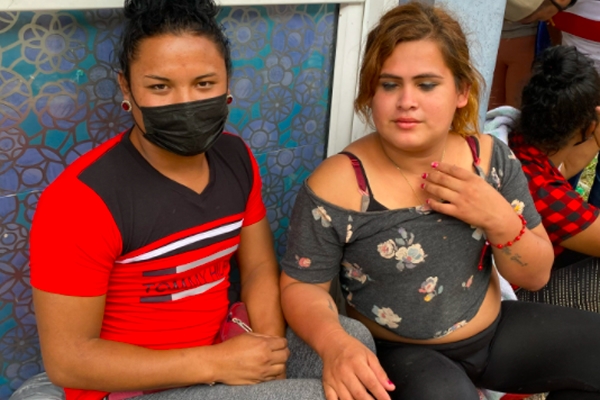 Editor's note: Presentes is a media outlet that covers gender and human rights in Argentina, Uruguay, Chile, Paraguay, Peru, Mexico, Honduras, El Salvador as a way to fight discrimination. The Los Angeles Blade received permission to republish this article that was published on their web site on Jan. 18.

EL FLORIDO, Honduras-Guatemala border — 100 transgender women are part of the more than 300 LGBT+ Hondurans who have decided to flee their country in a migrant caravan that left from San Pedro Sula early on Jan. 15, 2021. They are all stranded in Chiquimula, Guatemala, as they wait for the authorities of this country to allow them to enter Mexico and onwards to their destination in the United States.
Like the remaining 8,000 members of this first migrant caravan of 2021, the 300 members of the Honduran LGBTQ community have endured long walks through the rain and the cold, uncomfortable trips in the back of cars and trucks, in addition to being clubbed and hit by Honduran and Guatemalan military forces.
Police and military repression
In Aguascalientes, where they were reportedly taken under false pretenses from infiltrators, hundreds of Honduran soldiers and police armed with tanks, rifles and pistols waited for about 1,000 Honduran migrants. The soldiers had orders to shoot at them if they resisted returning to Honduras, according to an observer from an international group.
Meanwhile, in El Florido, the caravan's actual meeting point on the border between Honduras and Guatemala, Guatemalan military forces responded to the caravan's intention to pass through that Central American country in order to reach Mexico with sticks and blows.
Trans men and women, lesbians and gays are fleeing inequality, discrimination and poverty caused by the profound inequality of which diverse populations are victims. LGBTI migrants who are part of this caravan are also fleeing the COVID-19 pandemic, as well as the effects of Hurricanes Eta and Iota that ravaged the country in November 2020.
A large part of the LGBTI community in northern Honduras lost their homes and belongings when the passage of the two hurricanes destroyed entire neighborhoods and buried them under tons of mud.
The government of Juan Orlando Hernández has not done all of the work it said it would do in the areas affected by the natural phenomena that devastated the country last year. There are entire neighborhoods that are still buried under mud and where no medical teams or government food aide has reached.
Agencia Presentes accompanied many of the Honduran trans women who undertook the journey with the first migrant caravan of the year.
Transphobia in the caravan
Groups of LGBTI+ people, especially trans women and gay men who have a feminine gender expression, are physically harassed during the caravan's journey as Agencia Presentes, which accompanied the 8,000 migrants to the border of Honduras and Guatemala, saw.
An example of mistreatment and discrimination against LGBTI+ groups in the migrant caravan is the case of Fabiola, 20, who traveled from Tegucigalpa to flee discrimination and transphobia.
During her journey, a man demonstrated his strength by hitting Fabiola "to remove her from the men's line." Presentes observed a series of verbal insults and harassment against trans women by people who used words such as "faggots," "idiots" and "assholes," among others.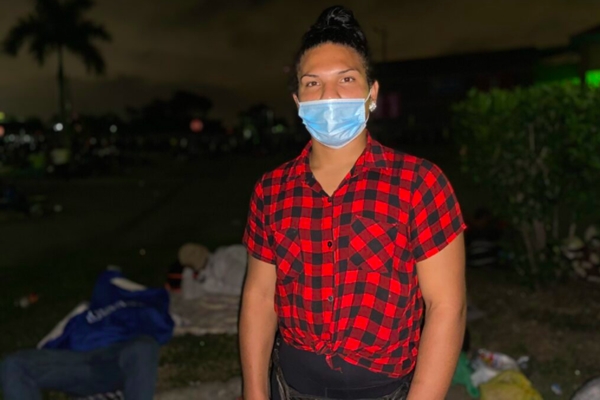 Although it is the second time she has traveled, Fabiola this time hopes she will be able to cross the border, travel through Mexico and arrive safely in the U.S.
The trans women walked hundreds of kilometers to reach the border. They were exhausted and their feet were sore. They preferred to walk on foot rather than return to the back of cars or pick-up trucks because they face more danger and harassment if they climb back into the cars. In the case of getting into a pick-up truck, they never do it alone. They do it in a group to avoid as much discrimination and ridicule as possible.
Many of the trans women did not bring any money with them for the trip, so some of them were left behind along the way. They hoped to obtain some resources to continue the trip.
"We have suffered discrimination. We live in the department of Colón and they don't accept us for who we are, they look at us like a phenomenon," Salomé, a trans woman from Honduras' Atlantic coast, tells Presentes.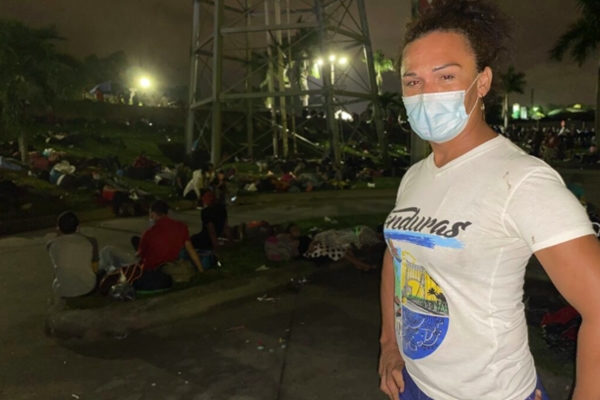 "When you go to ask for support, what they do is discriminate against us. After the pandemic, sex work collapsed and we have fewer and fewer resources for daily subsistence," said a trans woman from the municipality of Villanueva who did not want to be identified.
Gissele fled Valle in the department of Nacaome with a group of gay men. It is not the first time that she has done it, but she has faith that this time she will make it to the United States. She hopes to get papers that legally certify her as a woman. "They discriminate against us, they mock us and we don't have work," she lamented.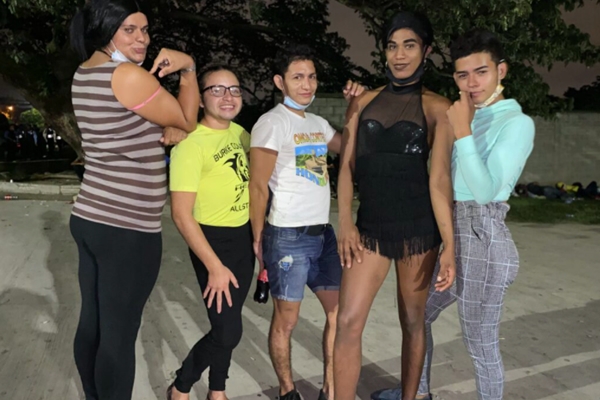 Danny, 19, escaped from his house because he could not be who he is. His mother does not yet know that he is heading to the United States or that he is facing a series of challenges in Guatemala to reach Mexico. That doesn't matter to Danny, who lives in Santa Bárbara, one of the departments with the highest rates of sexual abuse and discrimination against adolescents and young people.
Honduras is one of the worst countries to be an LGBTIQ+ person. The government headed for the last eight years by Juan Orlando Hernández has blocked a gender identity law in the National Congress. The Supreme Court of Justice, in addition, has not ruled that same-sex couples can enter into civil unions, despite the work of organizations such as Cattrachas, Somos CDC, Kukulkán and OPRUCE, among others.
VP Harris and Second Gentleman join Pride walk to rally at Freedom Plaza
The Capital Pride Alliance, the organization which produces the annual event organized the intersectional LGBTQ+ walk and celebration.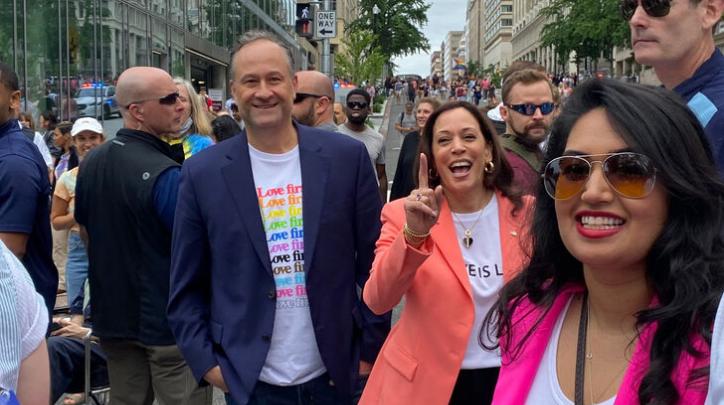 WASHINGTON – To the shock of on-lookers who then burst into cheers Saturday afternoon, Vice-President Kamala Harris and her husband, the Second Gentleman Douglas Emhoff, joined in walking with the Pride marchers on 13th Street NW in the District by the Warner Theatre headed to Freedom Plaza.
Accompanying the Vice-President, White House Pool reporter Eugene Daniels noted the Vice President and second gentleman walked with crowd down 13th and stopped at the Pennsylvania Avenue and E Street NW intersection at the corner of the Freedom Plaza where she talked to the crowd for a bit. Daniels could not hear much but reported that she did say:
"We still have so much to do. We celebrate all the accomplishments. Finally marriage is the law of the land. We need to make sure that our transgender community are all protected."
"There is so much more work to do and I know we are committed."
The crowd chanted her name over and over. She stayed for about ten minutes waving and talking.
The Capital Pride Alliance, the organization which produces the annual event in the nation's capital, because of the pandemic as the District was reopening, had set-up and organized the intersectional Pride Walk and Rally at Freedom Plaza, LGBTQ+ walk and celebration.
At around 12:30, the march departed down P Street NW and traveled to Logan Circle and then headed south on 13th Street to Freedom Plaza. The march ended at Freedom Plaza where a 1:30 p.m. rally was held and where D.C. Mayor Muriel Bowser was one of those who spoke.
Vice President Kamala Harris and Second Gentlemen Douglas Emhoff march in Capital Pride Walk & Rally today. #pride pic.twitter.com/2e3Jyaa7yi

— Washington Blade (@WashBlade) June 12, 2021
Orlando marks the fifth anniversary of the Pulse massacre
"I echo our mayor to say to the survivors and family members of Pulse: it's okay to not be okay. This was a tragedy."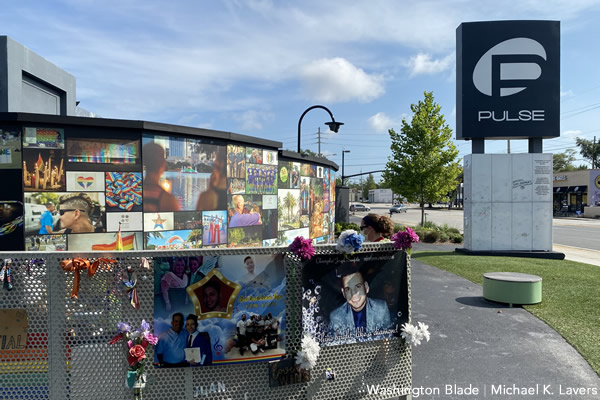 ORLANDO, FL – On that morning five summers ago this date, survivors gathered, stunned and grieving over the horror that had been visited upon them and others frantically calling phones that would never be answered again while a community took stock of the mass murder that had claimed the lives of forty-nine innocents. June, 12, 2016 joined a litany of dates of death and suffering in American history this time impacting the LGBTQ community and beyond.
Saturday, survivors and community leaders gather in Orlando, Florida to commemorate and honor those 49 American lives lost in that act of senseless gun violence.
"Orlando was called to action on June 12, 2016. Our city was asked to find in ourselves the strength to respond with empathy when faced with an unthinkable act of violence. We are still working every day to honor the 49 angels and every person impacted by the Pulse tragedy with action. Together, we continue to make Orlando a more inclusive, welcoming and equitable community for all," Orlando Mayor Buddy Dyer said. ""Orlando United" was our call to action five years ago, but it is up to us all to ensure that this isn't simply a slogan that we bring out annually as we mark the time that's passed since the tragedy. Instead, it must be part of our core commitment to real change."
"We're still very much in the healing phase and trying to find our way," Pulse owner Barbara Poma told the Blade on Tuesday during a telephone interview.
The massacre at the time was the deadliest mass shooting in modern U.S. history. Nearly half of the victims were LGBTQ Puerto Ricans. The massacre also sparked renewed calls for gun control.
Poma told the Blade that she expects construction will begin on a "Survivor's Walk" at the site by the end of the year. A museum — which she described as an "education center" that will "talk about the history of the LGBT community and its struggles and stripes for the last century or so … about why safe spaces were important to this community" and what happened at Pulse and the global response to it — will be built a third of a mile away.
"We really feel it is important to never forget what happened at Pulse and to tell the story of that," said Poma.
Poma noted the onePULSE Foundation of which she is the executive director met with representatives of the 9/11 Tribute Museum and the Oklahoma City National Memorial and Museum to discuss the memorial. Poma when she spoke with the Blade acknowledged the plans have been criticized.
"This kind of opposition is not unique to these kind of projects," she said. "It's just important to know that really what we're trying to do is make sure what happened is never forgotten and those lives were never forgotten," added Poma.
In a rare bipartisan move, a bill that designates the former Pulse nightclub a national memorial was passed by unanimous consent in the U.S. Senate this past Wednesday.
"The tragedy at Pulse rocked our community and served as a reminder of the work we have to do to uproot hate and bigotry. We're proud of the bipartisan coalition of Florida Congressional leaders for leading the effort to recognize this hallowed ground as a national memorial site.," Brandon J. Wolf, the Development Officer and Media Relations Manager for LGBTQ advocacy group Equality Florida and a Pulse survivor told the Blade. "Our visibility matters. May the 49 lives stolen never be forgotten. And may we always honor them with action."
Wolf was inside the club at the time of the shooting and lost his two best friends, Juan Ramon Guerrero and Christopher Andrew (Drew) Leinonen, who were among the 49 murdered during the rampage. Wolf had managed to escape but the event has forever left him scarred.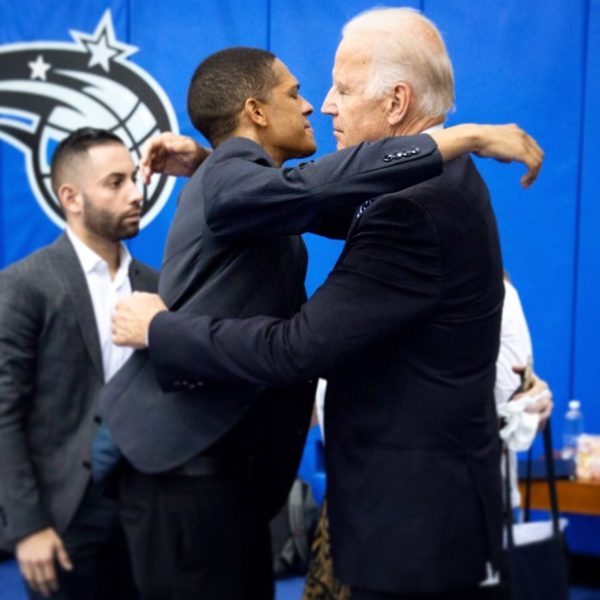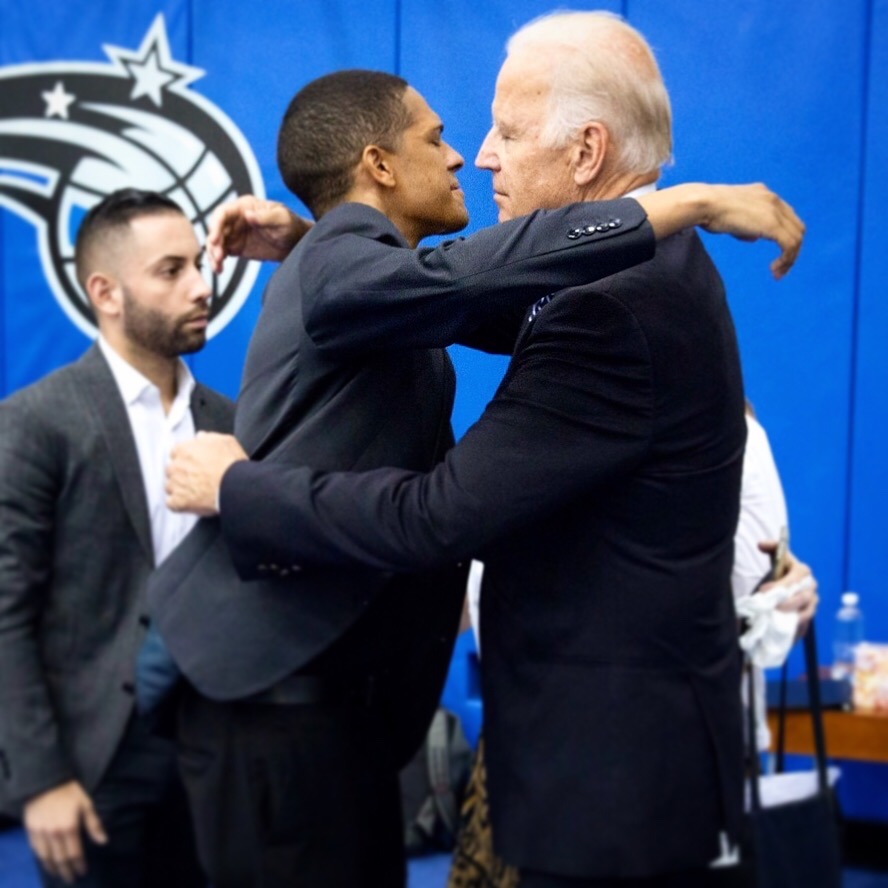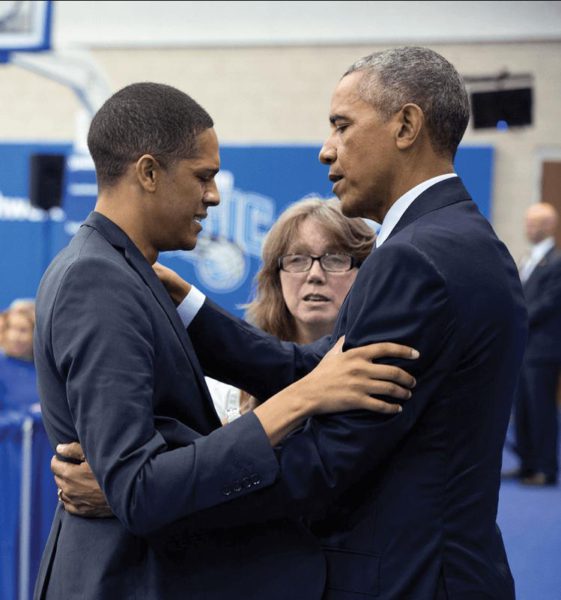 Since that terrible night Wolf has been a force for advocacy in gun control and LGBTQ equality rights and is a nationally recognized leader in those endeavors to include by President Joe Biden.
"Pulse is hallowed ground and what happened on June 12, 2016 must never be forgotten. " Wolf added.
"I echo our mayor to say to the survivors and family members of Pulse: it's okay to not be okay. This was a tragedy. The nation may have watched and grieved with us, but the pain that you may be feeling is personal. I want you to know that we embrace you with love, not as symbols but as yourselves. If you are struggling, there is help available, and I encourage you to reach out," said U.S. House Representative Val Demings (D-FL)
"It can be hard to find the words, because the truth is that no words can make this right for the survivors and families of those we lost. That's why five years ago we promised to 'honor them with action,' not just with words. As we move forward from this anniversary, it is my prayer that all of us will recommit ourselves to that mission, to ensure that every Pulse survivor—and every American—can live in a nation where each person is safe to go out to a nightclub or any other place, where our LGBTQ community is protected, where the highest-quality mental health support is available to those who need it, and where we treat gun violence as the threat that it is to our loved ones. I know that we can do better, and as we commemorate this sorrowful anniversary, I believe that we must do better."
In Washington, California U.S. Senator Alex Padilla, co-sponsor of legislation to make Pulse a National Memorial reflected,
"It is my hope that this memorial will serve as an enduring reminder of the pain and loss felt in Orlando five years ago and as a testament to the resilience and strength of the LGBTQ+ community. It is also an important reminder of the need recommit ourselves to end the senseless cycle of gun violence that has touched too many families across the country and taken too many of our loved ones," Padilla told the Blade in an emailed statement.
"It's an epidemic that has claimed far too many LGBTQ+ lives, particularly in Black and Latino communities. We will never let the memory of the victims of the Pulse Nightclub mass shooting fade away– and this memorial is an important part of their enduring legacy," he added.
Join the The Dru Project in front of the mural at the Student Union for a vigil for the 49 people lives lost during the Pulse shooting 5 years ago. Starting at 11 AM on Sunday. Bring flowers, love, and memories to share. pic.twitter.com/exIX8msvj0

— UCF LGBTQ Services (@UCF_LGBTQ) June 11, 2021
The White House on Saturday released a statement from President Biden who had traveled and met with survivors and the families of the victims 5 days after the massacre while he was the vice-president of the United States under President Barack Obama.
"Five years ago today in Orlando in the middle of Pride Month, our nation suffered the deadliest attack affecting the LGBTQ+ community in American history, and at the time, the deadliest mass shooting by a single gunman.

Within minutes, the Pulse nightclub that had long been a place of acceptance and joy turned into a place of unspeakable pain and loss. Forty-nine people were there celebrating Latin night were murdered, even more injured, and countless others scarred forever – the victims were family members, partners and friends, veterans and students, young, Black, Asian and Latino – our fellow Americans.

A few days later, I traveled with President Obama to pay respects to them and their families, to thank the brave first responders and the community who found strength and compassion in each other, and to pledge that what happened would not be forgotten.

Over the years, I have stayed in touch with families of the victims and with the survivors who have turned their pain into purpose, and who remind us that we must do more than remember victims of gun violence and all of the survivors, family members, and friends left behind; we must act.

In the coming days, I will sign a bill designating Pulse Nightclub as a national memorial, enshrining in law what has been true since that terrible day five years ago: Pulse Nightclub is hallowed ground.

But there is more we must do to address the public health epidemic of gun violence in all of its forms – mass shootings and daily acts of gun violence that don't make national headlines.

It is long past time we close the loopholes that allow gun buyers to bypass background checks in this country, and the Senate should start by passing the three House-passed bills which would do exactly that. It is long past time we ban assault weapons and high capacity magazines, establish extreme risk protection orders, also known as "red flag" laws, and eliminate gun manufacturers' immunity from liability.

We must also acknowledge gun violence's particular impact on LGBTQ+ communities across our nation. We must drive out hate and inequities that contribute to the epidemic of violence and murder against transgender women – especially transgender women of color. We must create a world in which our LGBTQ+ young people are loved, accepted, and feel safe in living their truth. And the Senate must swiftly pass the Equality Act, legislation that will ensure LGBTQ+ Americans finally have equal protection under law.

In the memory of all of those lost at the Pulse nightclub five years ago, let us continue the work to be a nation at our best – one that recognizes and protects the dignity and safety of every American."
Additional reporting by Michael K. Lavers
Newsom signs orders to roll back coronavirus restrictions next Tuesday
The Governor's Office established a timeline to continue winding down the various provisions of the 58 COVID-related executive orders.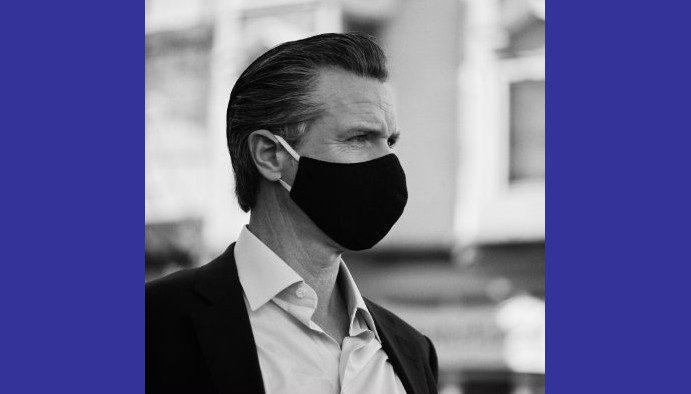 SACRAMENTO – Effective June 15, restrictions such as physical distancing, capacity limits and the county tier system will end as Governor Gavin Newsom signed a series of executive orders Friday marking a return to normalcy after nearly 15 months of the ongoing battle to protect the state's residents from the ravages of the coronavirus pandemic. Additionally, those Californians who are fully vaccinated won't be required to wear a mask — including indoors.
Newsom's actions also include terminating the Stay-at-Home Order that was implemented early in the pandemic to protect Californians and retiring the Blueprint for a Safer Economy.
"California is turning the page on this pandemic, thanks to swift action by the state and the work of Californians who followed public health guidelines and got vaccinated to protect themselves and their communities," said Newsom. "With nearly 40 million vaccines administered and among the lowest case rates in the nation, we are lifting the orders that impact Californians on a day-to-day basis while remaining vigilant to protect public health and safety as the pandemic persists."
The Governor's Office today established a timeline and process to continue winding down the various provisions of the 58 COVID-related executive orders, which suspended statutes and regulations to help the state and businesses continue operations during the pandemic.
To ensure that impacted individuals and entities have time to prepare for the changes, the provisions will sunset in phases, beginning later this month, in July and in September. For example, the suspension of certain licensing requirements for manufacturers to produce hand sanitizer will end on June 30, as shortages are no longer a concern. By the end of September, nearly 90 percent of the executive actions taken since March 2020 will have been lifted.
The California Department of Public Health on Friday released a new state public health officer order that goes into effect on June 15.
Dr. Tomás Aragón, California's public health officer, issued a new order that, among other things, puts in place new requirements for mask wearing that take effect Tuesday. The new rules say fully vaccinated people don't have to wear a mask in most places, either indoors our outdoors. But the state is still requiring people who have not been vaccinated to wear a mask in public places.
"We've met our metrics, we feel prepared," Dr. Mark Ghaly, California's Health and Human Services Agency secretary, told reporters on Friday. "Things in California, from a COVID transmission perspective, are going reasonably well."
These actions supports the full and safe reopening of the state, while maintaining focused public health requirements that address the risk posed by variants as some regions across the nation and world continue to experience high levels of transmission, Ghaly noted.