Biden administration rescinds global gag rule
LGBTQ and HIV/AIDS service organizations have, by-and-large, praised the Biden administration for the removal of the rule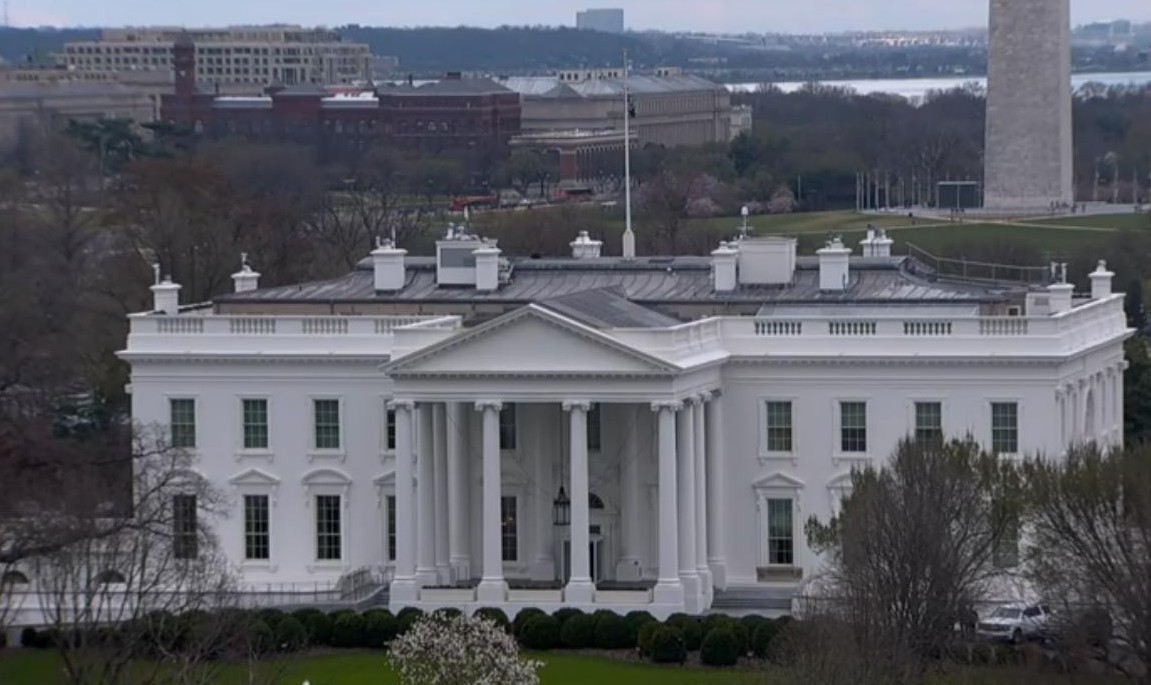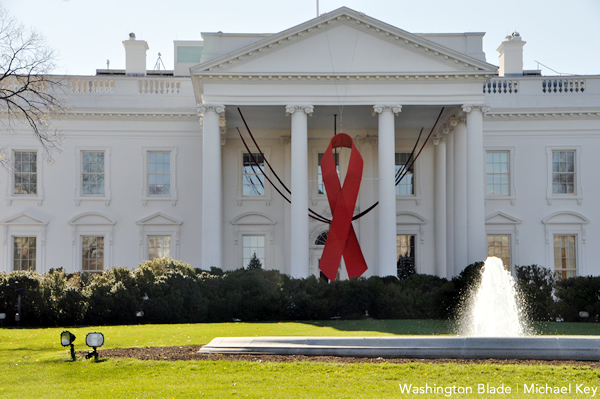 WASHINGTON – President Biden on Jan. 28 axed the so-called global gag rule, a Reagan-era order that restricts U.S. funding and assistance to overseas organizations that offered abortions.
Also known as the Protecting Life in Global Health Assistance policy, the rule prohibited groups that received public funding from the U.S. to offer abortion services or disclose relevant information related to the practice. This applied in countries where the procedure is legal, as well.
In the past, the rule restricted reproductive health and did not extend into other health sectors. But under the Trump administration, restrictions were taken a step further and expanded the barriers to all types of global health funding to non-U.S. NGOs. Because many organizations that provide HIV/AIDS resources also offer reproductive health services, LGBTQ people abroad saw limited access to care. The rule did not dictate what can be done with U.S. dollars, but who can receive the funding, said Beirne Roose-Snyder, the director of public policy at the Center for Health and Gender Equity.
Even if the organization used non-U.S. funds to provide restricted services or information, it would violate the policy, said Roose-Snyder. Also, if the foreign group that receives U.S. funds sub-grants funds to another organization that does not receive U.S. funding itself, the latter organization under the Trump expansion must also comply with the rule.
"The policy poisons the whole foreign organization," she said. "And it impacts not just what they can do with U.S. money, but it poisons everything they can do with everybody's money."
Health organizations abroad had a choice: Take much-needed funds, or bar themselves from providing essential health services, Roose-Snyder said. Nearly $9 billion in funding per year was affected, she said.
"As the largest global health donor, we wield a lot of power," she said.
LGBTQ and HIV/AIDS service organizations have, by-and-large, praised the Biden administration for the removal of the rule.
"The policy shift will free up millions in U.S. global health funding, enable the US to rejoin the group of countries which champion sexual and reproductive health and rights worldwide, and support life-saving health programs for communities in need," wrote Jessica Stern, executive director of OutRight Action International, in an emailed statement to the Blade.
Kimberly Frost, co-chair of ILGA North America and the Caribbean, said moving away from the gag rule is a sign the administration is "moving in the right direction."
"It is showing its commitment to supporting women in all their diversity to claim their rights; it is creating the conditions to properly fund access to sexual and reproductive health and rights information and services, in a ripple effect that would benefit also the HIV/AIDS response," she said in an emailed statement.
Mark Bromley, chair of the Council on Global Equality, said this memorandum will allow HIV/AIDS programs to be more effective.
"Removing the global gag rule actually strengthens our programs, makes them more effective and brings us closer toward our overall goal of turning the page on HIV and AIDS as a global pandemic," he said.
The consequences of restrictions
Inevitable gaps in care due to organizational restrictions were "catastrophic" and "deadly," Roose-Snyder said. At the time of its reinstatement, there was mass-messaging the gag rule would not disrupt access to healthcare abroad. This is a "fiction," she said.
"Because if you have a gap in HIV prevention, the harm may be people becoming positive," she said. "And that's not a one time harm."
The Center for Health and Gender Equity conducted a case study, Prescribing Chaos, on the effects of the gag rule in several countries, including Mozambique. HIV/AIDS and malaria are the top causes of death in the country, and 13.2 percent of Mozambique's adult population and 200,000 children are living with HIV, according to the study.
The Mozambican Association for Family Development, or AMODEFA, is one of the largest health organizations in Mozambique, an affiliate of the International Planned Parenthood Federation and long-time recipient of funding from the U.S. Agency for International Development and the President's Emergency Plan for AIDS Relief (PEPFAR). The organization lost 60 percent of its budget because it could not comply with the rule. Clinics closed, staff was laid off and community advocates providing information about care dwindled as a result.
Mozambique was not a unique situation, Roose-Snyder said. Many countries lose not only clinical capabilities, but the advocacy and relationship-building side of care, she said.
Next steps
Advocacy groups are pushing for legislation to codify the removal of the gag rule to prevent the constant back-and-forth of reinstatement and removal from Democrat and Republican presidents in the future.
The Global HER Act, led by state Sen. Jeanne Shaheen (D-N.H.) several House Democrats was introduced on Jan. 28. This bill would remove the gag rule permanently. It was originally introduced in 2019 by Shaheen and then-U.S. Rep. Nita Lowey (D-NY).
There have been efforts to codify the global gag rule, as well.
U.S. Sen. Mike Lee (R-Utah) sent a budget resolution to the Senate floor on Feb. 3. This resolution was met with immediate opposition from Shaheen.
"The policy in question closes health clinics, decreases care and needlessly puts the lives of women, children and families at risk," she said on the Senate floor.
Shaheen added a codification of the global gag rule would be "downright deadly" during the global coronavirus pandemic.
Roose-Snyder said because of the nature of the care at hand, resources won't exactly "bounce back." Clinics that closed due to the restriction will not reopen, and those who lost access to critical care will not "magically" become better.
But large organizations, such as UNAIDS, are swiftly recognizing the U.S. as a global health resource
"We look forward to working closely with the new United States Administration to ensure that all women and girls can exercise their human rights and get the sexual and reproductive health information and services they want and need," UNAIDS Executive Director Winnie Byanyima in a press release.
New Public Justice President 'sickened' by anti-Trans attacks
"This is a critical moment for our country & Public Justice has a pivotal role to play in addressing it."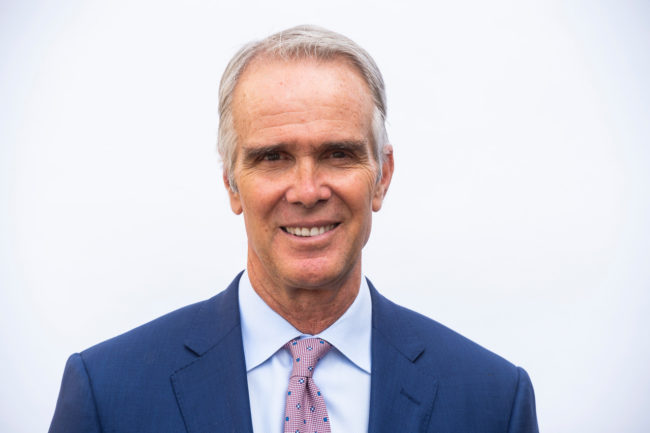 By Karen Ocamb | OAKLAND, Ca. – Native North Carolina attorney Dan Bryson loves people and emphatically hates discrimination. He still experiences a PTSD gut-punch whenever he recalls the national trauma visited on his beloved state in 2016 by rightwing conservatives ruthlessly seeking crass political power at the expense of the LGBTQ community through House Bill 2 (HB2), The Public Facilities Privacy & Security Act, otherwise known as the anti-transgender "bathroom bill."
"What absolutely just repels me to my very core throughout my whole life is discrimination of any type. Whatever it is, it sickens me and I don't understand it. I really don't understand why every single human being on this planet can't treat every other single human being with the respect and professionalism and love that they deserve," Bryson says. "[HB2 was] the worst thing ever. It makes my hair go on fire to this day."
It is this visceral commitment to LGBTQ equality that Bryson, a founding partner at the global law firm of Milberg Coleman Bryson Phillips Grossman, is expected to bring to his new post as President of Public Justice, the national nonprofit legal advocacy organization based in Washington DC and Oakland, California. His personal response to HB2 also illustrates his desire to find creative ways to engage others in discussions aimed at the public interest. Not only did Bryson financially contribute to those who opposed HB2, he commissioned artists to paint a mural on the wall of his office building opposite a popular restaurant in Raleigh, North Carolina.
"There is a big heart right in the middle, like a Valentine heart," he says. "And on the sides are a number of arms reaching to try to get to the heart. Some are white, some are Black, some are green — they're all different colors. The clothing on the arms may be female, may be male clothing. You just don't know. But the point is that everyone is just to trying to find love — and why couldn't we be a little bit more accepting as a society?"

While HB2 impacted him personally, Bryson's deep commitment to civil rights actually reflects the work Public Justice has done throughout its almost 40-year history. To paraphrase a protest poster during the George Floyd demonstrations, Public Justice has been supportive of civil rights even "when it's not trending." Adele Kimmel, Director of Public Justice's Students' Civil Rights Project, for instance, is a widely recognized litigator on gender and sexual violence and the legal intricacies of Title IX. She has educated youth, families, school officials and other lawyers on how to use Title IX of the Education Amendments of 1972 to stop bullying of LGBT students. 
Along with Public Justice Kazan Budd Attorney Alexandra Brodsky, she represents out gay retired Army Major Steve Snyder-Hill in his sexual abuse lawsuit against Ohio State University and, in a case challenging former Secretary of Education Betsy DeVos's revised Title IX rules, represents Berkeley High School students, including nonbinary students, who are seeking to reverse DeVos's changes, which significantly rolled back many protections for students.
Public Justice also teamed up with the National Women's Law Center, Lambda Legal, the National Center for Transgender Equality and 46 other organizations and individuals in a 2017 campaign to reach the Departments of Education in each state telling them to properly follow federal law – and protect transgender students – or risk litigation.
"Schools that discriminate against transgender students, such as by denying them access to bathrooms and other single-sex facilities that correspond with their gender identity or failing to protect transgender students from harassment, are violating Title IX and the Constitution's Equal Protection Clause," the letter read in part. "Schools are obligated to protect transgender students in compliance with the law, regardless of whether they face legal recourse from the federal government. And when schools fail to comply with the law, they will continue to be subjected to lawsuits filed by and on behalf of aggrieved students." 
Public Justice also strongly supports the Equality Act , has spoken out against the Republican wave of anti-trans bills, and works with civil rights coalition members such as The Leadership Conference, the Human Rights Campaign, as well as local groups such as the San Francisco-based Equal Rights Advocates. 
Under Bryson, fighting systemic oppression is only going to get deeper. "This is a critical moment for our country and Public Justice has a pivotal role to play in addressing it. As [recent Public Justice "Champion of Justice" honoree] Ben Crump's own work shows, attorneys can be an essential part of addressing and ending injustice in America. That's what this organization is all about and every aspect of our work aims to move us forward to a better, more equitable society and justice system," Bryson told the audience during the organization's recent gala. "As a North Carolinian, I've seen the impact of ugly, hateful laws up close. We fought hard in my home state to battle the so-called transgender 'bathroom law' and we're fighting equally hard at Public Justice to take on the despicable effort to deny transgender athletes an opportunity to participate in school athletics.…. As President, I look forward to working with the staff to continue that expansion and maximize the impact of our work to tear down systemic injustice and work for a legal system – and a country – that is fairer, more inclusive and more equitable for all."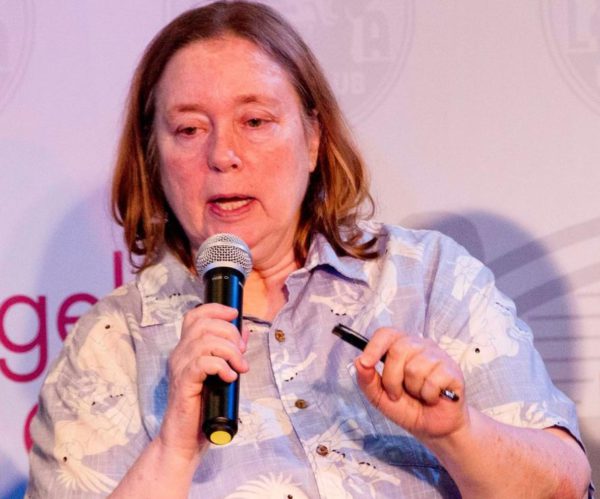 Karen Ocamb, is the Director of Media Relations for the Oakland, California based Public Justice.
Public Justice is a national nonprofit legal advocacy organization. They protect consumers, employees, civil rights & the environment.
West Virginia's capital bans conversion therapy for LGBTQ kids
Conversion therapy is widely opposed by prominent professional medical associations including the American Medical Association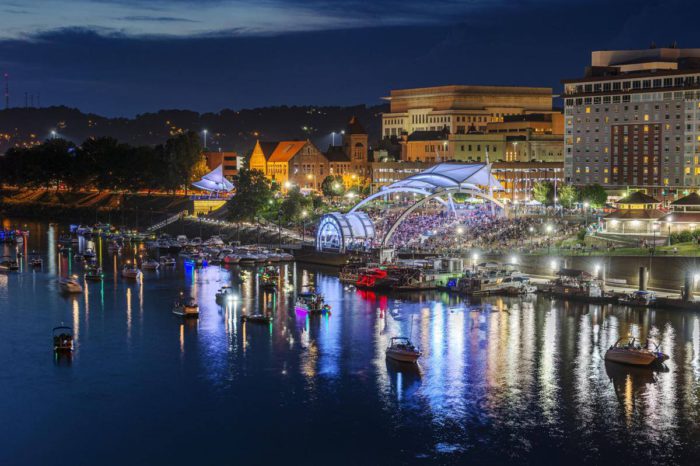 CHARLESTON, W.Va. – The City Council of West Virginia's capital city became the first municipality in the state to enact an ordinance banning the widely discredited practise of conversion therapy. In a 14-to-9 vote, the council passed the ordinance Monday to protect LGBTQ youth from the practise.
Conversion therapy is widely opposed by prominent professional medical associations including the American Medical Association, the American Psychological Association, and the American Academy of Pediatrics. The proposed ordinance carries a fine of up to $1,000 for violations.
"All of Charleston's children deserve love and respect for who they are, and no one should be in the business of trying to shame or humiliate teenagers out of being LGBTQ," said Andrew Schneider, executive director of Fairness West Virginia. "Our city's medical and faith communities came out strongly in support of this bill to ban the dangerous and discredited practice of conversion therapy, and I congratulate members of city council for bravely approving it."
"The Trevor Project is thrilled to see historic action being taken in West Virginia to protect LGBTQ youth from the dangers of conversion therapy. This discredited practice is not therapy at all — it's been debunked by every major medical organization and shown to increase suicide risk," said Troy Stevenson, Senior Advocacy Campaign Manager for The Trevor Project. "We are hopeful that this victory will help catalyze the passage of state-wide protections in the Mountain State, ensuring that no young person in West Virginia is subjected to this fraud at the hands of mental health providers."
A total of 20 states, as well as the District of Columbia, the Commonwealth of Puerto Rico, and 94 municipalities (mostly located in Florida, Ohio, Pennsylvania, Wisconsin, Michigan, and Minnesota), have banned the practice of conversion therapy on minor clients. Minnesota and Michigan's Governors earlier this year signed executive orders that prohibit state funds being expended on the practise.
Research Findings:
According to The Trevor Project's 2021 National Survey on LGBTQ Youth Mental Health, 13% of LGBTQ youth reported being subjected to conversion therapy, with 83% reporting it occurred when they were under age 18. LGBTQ youth who were subjected to conversion therapy reported more than twice the rate of attempting suicide in the past year compared to those who were not.
According to a peer-reviewed study by The Trevor Project published in the American Journal of Public Health, LGBTQ youth who underwent conversion therapy were more than twice as likely to report having attempted suicide and more than 2.5 times as likely to report multiple suicide attempts in the past year.
HRC sues Tennessee over bathroom bill as school year starts
"The state's political leaders are making Tennessee a dangerous place for our daughter, & other children like her."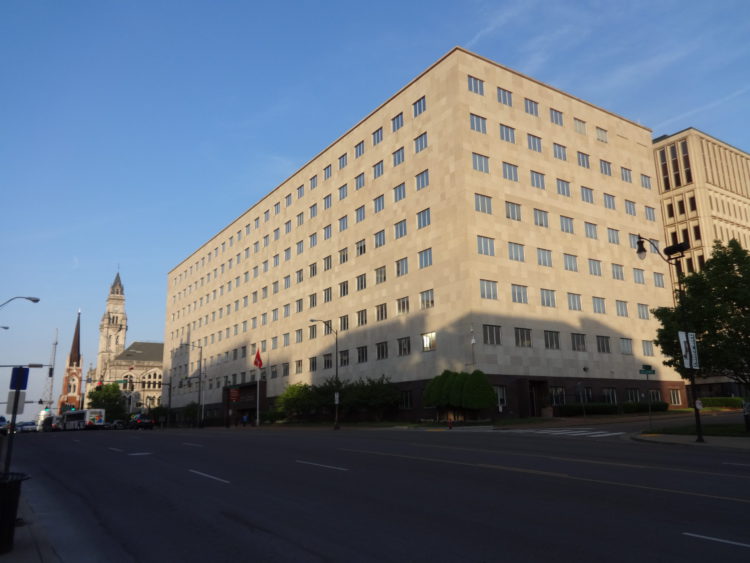 NASHVILLE – The Human Rights Campaign, (HRC) has filed suit in the U. S. District Court for the Middle District of Tennessee challenging the Tennessee law that denies transgender students, faculty, and staff access to the bathroom, locker rooms and other sex-segregated facilities consistent with their gender identity. 
The suit filed Tuesday by the Washington D.C. based LGBTQ advocacy group joined by the law firms of Linklaters and Branstetter, Stranch, & Jennings PLLC, is on behalf of two Trans students currently enrolled in Tennessee schools and alleges that the law violates Title IX, the 1972 federal law that protects against sex discrimination in education.
HRC in a press release noted that its federal suit was brought on behalf of 14-year-old Alex* and his parents, Amy A. and Jeff S., as well as 6-year-old Ariel* and her parents, Julie and Ross B.
"Alex is excited to start high school this fall where he will be an honor student. His family relocated to Tennessee in 2018 to build their 'forever home' in an incredibly supportive and tight-knit neighborhood and Alex takes pride in being involved in his community and has created strong friendships among his peers at school."
We didn't know we had a trans child when we relocated to Tennessee—if Alex had come out to us before the move, we wouldn't have come here. It makes me so angry that our elected officials have chosen to target trans kids. If lawmakers were to take the time to get to know my son, they would see that he is an amazing, smart, caring, creative person who has so much to offer. Alex just wants to be a regular kid. He should be able to look forward to starting high school without the added layer of anxiety about something as basic as using the bathroom

Amy and Jeff
He came out as transgender before the 7th grade, however, in 7th grade he was not allowed to use the boys' restroom. Instead, Alex was forced to either use the school nurse's private bathroom or the restroom that corresponded to his gender assigned at birth—not due to statewide legislation, but instead due to the school policy. Both options were alienating and isolating for Alex who instead stopped drinking liquids at school to avoid having to use the facilities.
Due to COVID-19 pandemic-related issues, Alex transferred to a private school for 8th grade that affirmed his gender identity, including permitting access to the boys' restroom—Alex enjoyed a great year, without incident. He is also looking forward to starting high school at the public school near his home, but due to Tennessee's anti-Trans bathroom law, He will again be forced into using restrooms that are stigmatizing or forgo using the bathroom altogether.
To protect Alex, Amy and Jeff are considering moving from their beloved community and leaving their 'forever home' behind out of fear for Alex's safety at school and emotional wellbeing, the statement concludes.
In the case of the second plaintiff, HRC noted: Similar to Alex, Ariel's family built their 'forever home' from the ground up in a neighborhood they fell in love with and that fills Julie, Ross, and Ariel with happiness and friendship.
Ariel began expressing her gender identity at 2 years old and when she was nearing 4 years old, Julie read the children's book "I Am Jazz," to Ariel that tells the story of a transgender girl. When the main character explains that she "has a boy body with a girl brain." Ariel immediately lit up with excitement and eagerly told her mother, "that's me, momma, I have a boy body with a girl brain."
Since Ariel began her social transition at 4 years old, her classmates, their parents, teachers and school administrators have only known Ariel as her authentic self. When she was enrolled in kindergarten, her school was receptive and understanding of her gender identity and has largely protected Ariel from stigmatizing experiences.
In anticipation of Ariel starting 1st grade at a different school this fall, Julie reached out to the principal to discuss accommodations for her daughter.
Since Tennessee's bathroom law is enacted, Ariel will have to use the boy's restroom or the private nurse's bathroom despite only ever using the girl's restroom. Due to her young age, Ariel does not understand the law's ramifications or why she is being told to use the boy's bathroom.
The state's political leaders are making Tennessee a dangerous place for our daughter, and other children like her. We are extremely worried about her future here, and the bills that are being passed have put us in panic mode. They are attacking children that cannot defend themselves for what appears to be political gain over a non-existent problem. We wish our leaders would take the time to speak with transgender youth and adults—instead, their fear of the unknown is unnecessarily leading their actions and causing irreparable harm to these children

Julie and Ross
Julie and Ross are also considering moving out of Tennessee due to these anti-transgender laws out of fear for their growing daughter, the statement concluded.
Under Title IX of the Education Amendments of 1972; Title IX expressly prohibits discrimination on the basis of sex in federally funded education programs. In June the U.S. Education Department announced it would expand its interpretation of federal sex protections to include transgender and gay students. The new policy directive means that discrimination based on a student's sexual orientation or gender identity will be treated as a violation of Title IX.
The lawsuit also alleges that the law violates the Equal Protection and Due Process Clauses of the U.S. Constitution. Earlier this month, the U.S. Supreme Court's decision to deny certiorari in Grimm v. Gloucester County School Board left in place a federal circuit court decision recognizing the rights of transgender students under the Equal Protection Clause and Title IX.
In July a federal judge blocked a new law in Tennessee that required businesses and other entities that allow transgender people to use the public restroom that matches their gender to post a government-prescribed warning sign.
"This law is bad for businesses in Tennessee, and most importantly, harmful to transgender people," said Hedy Weinberg, ACLU of Tennessee executive director. "We are glad the court saw that this law is likely unconstitutional and hope that the state gives up the wasteful effort to defend discrimination and a violation of the First Amendment."