February 9, 2021 at 12:21 pm PST | by Susan Hornik
Valentine's gift of love is in the air
In such hard times, it's always nice to show a little love to the ones you care about! Los Angeles Blade has a plethora of lovely, exquisite gifts for everyone on your Valentine's Day shopping list. We have thoughtful gifts for him, gifts for her, and them! (And if you want to show some love to Mom too, we have some great gift ideas for her too!)
For The Body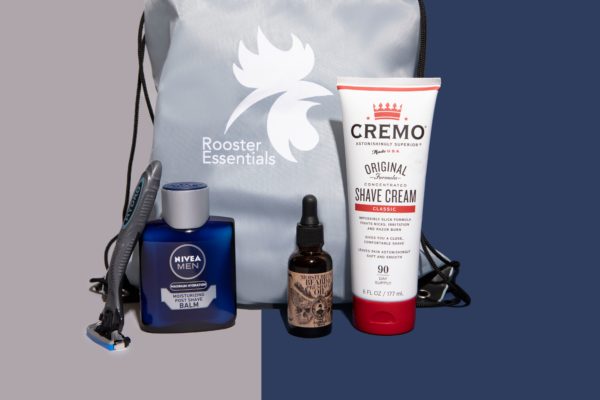 Rooster Essentials is a fully Self-customizable men's grooming store–you choose what you want and how often you want it and the company delivers it right to your door! So your man will never run out of toiletries, personal hygiene and grooming products ever again.
Currently boasting nearly 200 products from more than 80 brands, Rooster offers an expertly curated selection of lifestyle essentials and grooming necessities. Their goal is to make sure you always have everything you need to look, feel, and smell your best. RoosterEssentials.com
Daphne's Is Offering A Valentine's Day Two-Person Feast All Week Long (Locations Across California) In time for Valentine's Day, Daphne's is transporting guests to the Mediterranean coast. Starting on Monday, February 8th through Valentine's Day, Sunday, Feb 14, Daphne's will offer a 3-course dinner for two for those who want to celebrate the Mediterranean way. The package begins with a hummus and pita starter followed by two entrees with a protein of choice (gyro, chicken kabob, or falafel) served with basmati rice, a house salad, and pita bread with tzatziki sauce, and complete with choice of cookie or baklava dessert for $19.99. To find available locations in your area, visit daphnes.biz.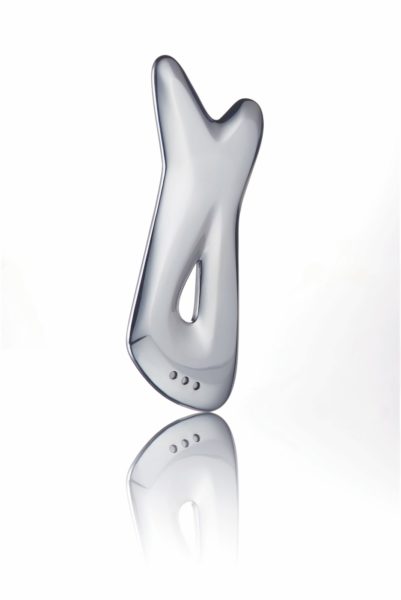 The Pause Fascia Stimulating Tool, an FDA-cleared Class 1 medical device, is engineered to stimulate fibroblasts—collagen-producing cells within the fascia connective tissue. Research suggests that external skin stimulation can reach beyond the surface to the subdermal level. Gentle stroking with The Tool to improve blood flow, support cell turnover, remove waste, boost collagen production, and optimize overall skin nutrition—which can help minimize sagging and enhance volume and elasticity. Price: $115. You can buy on Amazon, Nordstrom, see Pause Well-Aging.
Luxie also has their Glimmer Set, which was inspired by rose quartz and the healing qualities and properties that come from the earth's natural creation. The latest generation of synthetic tapered heads provide extraordinary performance and make this new set indispensable to all makeup enthusiasts. Explore the full array of looks the set helps you to perfect.
For Him/Her/Them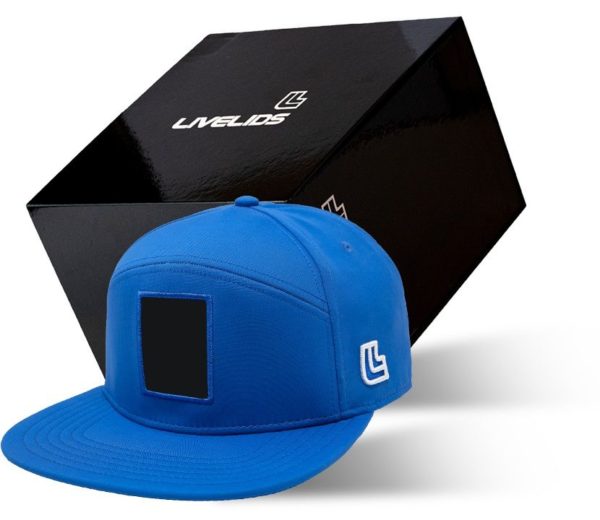 LiveLids is the ultimate in personalized gifts – a cap with an LCD display embedded unto the crown that allows its users to wirelessly upload and highlight images of their choice. The wearer can choose to show off their fashion savvy, favorite sports personalities or teams, rock or pop singers, or whatever fandom they love.
Ambition Worldwide "World's Fair Collection" highlights both the brand's NY roots with a pair of drawstring shorts in black destined to become a wardrobe staple due to its incredible fit and extended drawcards. It features the Gilmore D. Clarke unisphere logo referring to the 1964 New York World's Fair in Queens, NY. Since its inception, Ambition Worldwide has earned cult reputation as classic streetwear, earning raves from fashion and entertainment industry insiders like director Spike Lee and the cast of Fox's hit series, Empire, some of whom became early aficionados of the brand.
The most elegant design, Swiminista's Faithful Onepiece sits high on the neckline and features a chic keyhole cutout design. The thin braided ties weave through to the back and are adjustable to allow for the ultimate personalized fit. An underbust seam with hidden, removable softly moulded cups offers support and style. Designed in California. Eco-minded, luxury recycled material. Comes with a travel pouch.
Blossom & Stone has created a beautiful Venus Mask Chain (https://www.blossomandstone.com/venus-mask-chain ) which offers an opportunity to feel protected and grounded in an unpredictable world, while keeping ourselves and each other safe. Every chain is handmade to order with love and intention; rose quartz and clear quartz are charged in the new and full moons, and selenite is a natural energy clearer to keep you grounded. Glass beads are incorporated to keep the chains lightweight, and every order comes with a pair of silicone eyeglass chain loops for versatile wear.
DickPrint provides the perfect fit to show off your man's manhood and boost his confidence. It's fashion athletic wear with soft, quick-drying fabric great for nights in or days at the gym, designed for ideal comfort while transitioning through different parts of your day. Show off your sense of humor and your DickPrint.
Marisa Rae Corrado is a fantastic entrepreneur who launched Cameo Nouveau, a fashion website which features a beautiful array of new fashions and vintage finds.
She has been a designer in the fashion industry for over 15 years and was recently furloughed due to COVID 19. Marisa has made use of her creative energy to launch her lifestyle brand, which focuses on jewelry and home decor.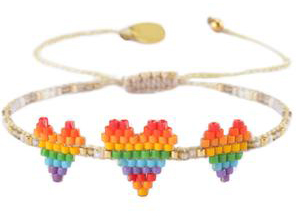 One of the amazing brands on the site is My Mom For Me – designer Mishky trains and employs women from low income communities to become artisan weavers and create these hand beaded beauties. This program encourages women to work from home in order to provide love, care and parental guidance to their children while having a sustainable income.
And Now For Something Different!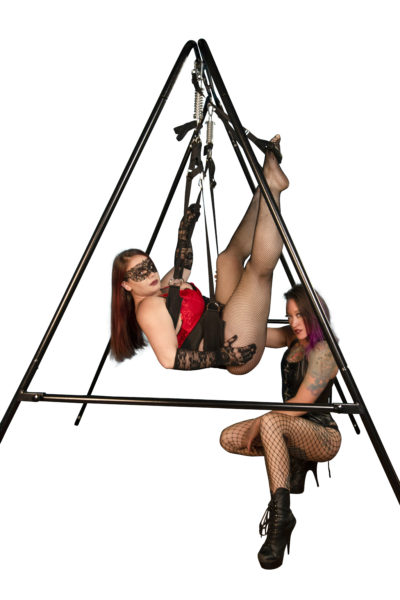 The pandemic may have curtailed travel, but that doesn't mean you can't have a wild ride in the privacy of your own home. Sexswing.com offers a variety of easy-to-install swings and slings guaranteed to take you higher and higher. You can bolt them to the ceiling or use in a stand. And once the pandemic is over, there's even a portable swing that fits over a door, which you can pack in your suitcase and take on vacation.
For The Eternally Romantic Person!
Nothing stirs the passionate heart like a fresh rose with its velvety soft petals and inimitable fragrance. But that beauty has been short-lived … until now. Empress Flora has created roses in a multitude of vivid colors that remain vibrant and smell wonderful for at least a year. One of the gift selections even comes equipped with a video screen for recording a sexy message that, too, will last for years.
Limited edition collaboration of Blvck Paris x Coup Champagne $225 in matte black bottle, this 2004 Vintage Brut Champagne by J. de Telmont opens up to delicate notes of ripe lemon, white-fleshed fruits and brioche. Lovely volume, full body yet also freshness and mellowness on the palate. Remarkable fullness and lengthy fruit exposure.
Weed Cellars has a fantastic fruity wine–Italian Sparkling Rose is a must for Valentine' Day! Purple violets greet you on the nose of this wine, along with whiffs of lime, peach, and vibrant red berries. A strawberry core meets with raspberry and tangy grapefruit on the palate. A vivid rosé that is beautifully textured and generously ripe, buoyed by fresh acidity. Pair it with seafood, cold meats and charcuterie, crab cakes, calamari, baked seafood, sponge and mousse cakes.
For The Fitness Geek
There's nothing sweeter, especially these days, than good health and fitness.
This Valentine's Day, treat your significant other to their very own Kemtai virtual personal trainer. You can choose from an extensive menu of workouts created by personal trainers from around the world AND available 24/7. There are gym classes too! Kemtaiuses computer vision and AI to see you and give you precise, real-time, feedback based on your exact movement. It's just like having a 'real' personal trainer in your house, adjusting your angles and motivating you along the way. And, you don't have to be a millionaire to afford this. Monthly subscriptions are equivalent to that of a TV streaming service. All you need is your lap top. Get Fit: Get Kemtai! App.kemtai.com
For The One Who Loves to Learn
Love means bringing out the best in your special someone. This Valentine's Day, inspire their inner genius and raise their level of confidence with the LINGO Coding Kit. LINGO makes coding super simple, incredibly fun and is truly perfect for the beginner – young or 'older'. Learn that you CAN do what you never thought you could! Build a back-up sensor for an autonomous car with a hardware/software combo. Yes, YOU CAN!! LINGO comes with a detailed, simple to follow, guide booklet as well as helpful instructional videos to walk you through step by step. Enjoy hours of fun, appreciating your loved one and exploring your new love of STEM! www.stemlingo.com
Confessions From Angels is a rare, but extremely gifted spiritual being, with a direct line to the Divine and Angelic Realm. She channels messages through the Angelic Realm, various synchronic events and with the use of lot of emojis to ad description, character, and sometimes a little bit of humor to her daily readings on Instagram: Confessions_from_angels
She has a talent to blend both material & spiritual energies together, romantic & spiritual energies together and even mental & spiritual energies together by using intelligence, truth and logic to her various readings.If you are lucky enough to get a private reading from her, she does not hold back. She will tell you what the Spirit Angels feel you need to know, not necessarily what you want to know.
She always adds positivity and angelic guidance from the Universe to all of her readings. You will not be left with questions, but with Divine inspiration and a clear direction in which direction to follow.Confessions From Angels specializes in Divine Masculine and Divine Feminine Soulmate Connections & and the rare yet coveted Twin Flame connections.
Confessions From Angels gives advice to harmonize and blend both masculine and feminine energies successfully, and with her professional background in the Medical, Managerial & Academia world's, she is an excellent source for a career related reading as well.
Residing in the Chicagoland area, she is quickly becoming one of our very sought after, up and coming tarot readers of our time.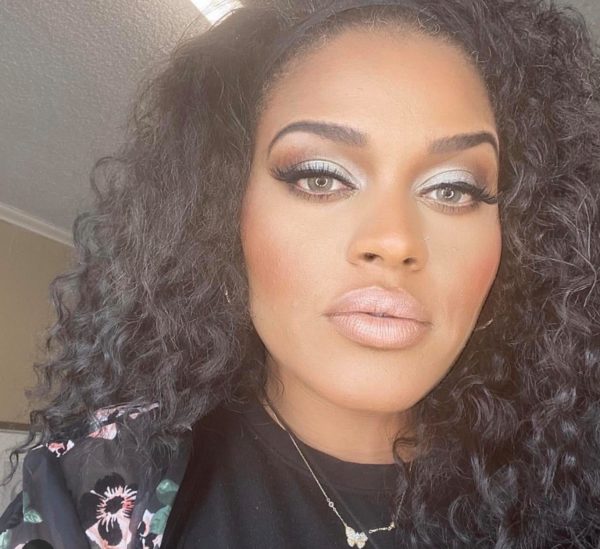 Sabrina Bradley, recognized as one of LA's true hidden gems, is a minority entrepreneur and a holistic skincare expert who has overcome so many obstacles in her life. She believes your face is your passport to the world, so learning to take care of your skin is crucial.
As its name indicates, this age reversal stem cell cream will definitely have you stopping traffic with your glow! This product is handmade in small batches using plant stem cells from Japanese Gardens. Yes, it is basically a fountain of youth!
Its natural ingredients help stimulate collagen and restore elastin. Your skin will look hydrated due to the hyaluronic acid and your pores will not be clogging. This combined with fatty acids, Squalane, and Jojoba will have you glowing from dawn to dusk!
Everyone wants to glow, so these Custom Cryo Globes by Sabrina took note of the best tips and are here to maximize your skincare routine. This product was made with exclusive Cryo Technology to stay could and penetrate through your skin to improve blood circulation and tighten your pores.
If you want to help your skincare products penetrate deeper into your skin, these globes will help you do that! Roll inwards and outwards for 20 seconds then rotate and massage for up to three minutes. You will come to realize a few days into this routine and your skin will be glowing like all those celebrities on TV.