February 10, 2021 at 12:33 am PST | by Noah Christiansen
First look at 2021 legislative priorities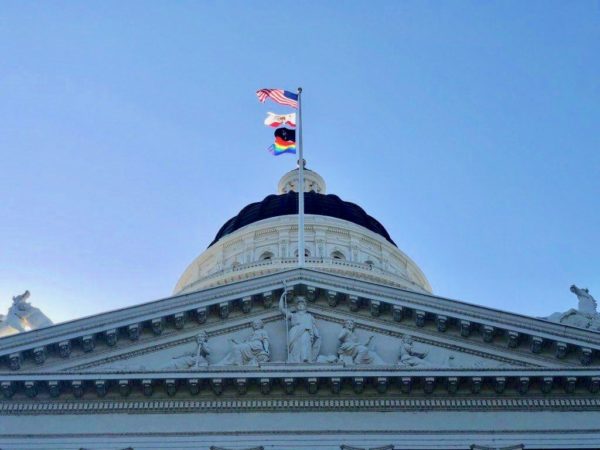 SACRAMENTO – As the legislative session cranks up, Equality California outlined its 2021 Legislative Priorities. Speaking to the Blade earlier this week, Equality California spokesperson Samuel Garrett-Pate noted; "We'll likely roll out a few more in the coming weeks, but here are the bills we're sponsoring that have been introduced so far. Like last year, we're going to prioritize our support for bills that advance racial justice, as well."
AB 218 introduced by  Assemblymember Chris Ward (D-San Diego), will codify and streamline the process for transgender Californians to update their marriage certificates and the birth certificates of their children to accurately reflect their legal name and gender, while protecting their privacy. Accurate and affirming identity documents are critical to preventing discrimination when, for example, enrolling a child in school, applying for a loan, or making medical decisions on behalf of an incapacitated spouse.
This is a reintroduction of State Senator Cathleen Galgiani's SB 741, which Equality California and co-sponsors had asked Governor Gavin Newsom to veto last year because of a drafting error that could have caused privacy issues in implementation. Now that it's been corrected proponents are moving forward with the legislation.
AB 245 introduced by Assemblymember David Sen-Fu Chiu, (D-San Francisco), the Affirming Transgender & Nonbinary Students' Names in College Act, will ensure that California's public colleges and universities allow transgender and nonbinary former students to have their name and gender accurately reflected on their academic records, such as transcripts and diplomas.
The bill also provides a standardized process for doing so. Students should not be 'deadnamed' – referred to by the name they were assigned at birth, rather than by their affirmed or chosen name – on their diplomas and other academic records that commemorate years of hard work and achievement.
AB 245 also builds upon AB 711 signed by Governor Newsom in 2019, which covered school districts, charter schools, and county offices of education.
AB 439 introduced by Assemblymember Rebecca Bauer Kahan (D-Orinda), adds "nonbinary" as an option for gender identity on death certificates. Codifying inclusive gender identity options on death certificates brings these documents in line with California's existing nonbinary options on driver's licenses and birth certificates.
AB 439 continues the critical work started by now pro Tem Toni Atkins years ago to authorize nonbinary identification on birth certificates, court documents, and driver's licenses (SB 179 in 2017), and to ensure that California respects people's gender identity even after death (AB 1577 in 2014)
AB 465 introduced by Assemblymember Adrin Nazarian (D- San Fernando),  will ensure that professional fiduciaries are equipped to provide LGBTQ+ older adults and people with disabilities with supportive and respectful care by requiring LGBTQ+ cultural competency and sensitivity training during the education and licensing process. Private professional fiduciaries provide critical services to older adults and people with disabilities.
They manage daily care, housing, and medical needs, and they offer financial management services ranging from basic bill payments to estate and investment management. LGBTQ+ older adults are a particularly vulnerable community and typically have fewer options for informal care and support. AB 465 will help to protect LGBTQ+ people as they age.
SB 110 introduced by State Senator Scott Wiener, (D- San Francisco), will require Medi-Cal to cover contingency management (CM) programs, similar to how it covers other existing substance use disorder services. CM is a substance use disorder treatment that uses positive reinforcement to achieve behavioral change. CM has proven to be the most effective method of intervention for methamphetamine disorder.
Because there is currently no form of medication-assisted treatment for methamphetamine use disorder, CM is a critical tool in addressing meth and other stimulant use. Meth use is a longstanding crisis in the LGBTQ+ community due to historical and ongoing stigma, shame, and marginalization. SB 110 is an important pillar in California's response to this public health crisis.
SB 225 also introduced by State Senator Wiener, the Bodily Autonomy, Dignity, and Choice Act, will delay specified medically unnecessary surgeries on children born with variations in their physical sex characteristics. This bill does not affect surgeries that are required to address an immediate risk of physical harm, and it does not remove parents or doctors from the medical decision-making process.
The bill builds upon SCR 110 (Wiener), which in 2018 called on health professionals to foster the well-being and individuality of children born with variations in their physical sex characteristics and to heed international human rights guidelines and health authorities in the United States that caution against medically unnecessary surgical procedures that carry both a meaningful risk of harm and can be safely deferred.
SB 258 introduced by State Senator John Laird (D-Santa Cruz), the HIV & Aging Act includes older people with HIV as part of the population of "greatest social need" to ensure they have access to the programs and services administered by the California Department of Aging. With recent advancements in HIV treatment, people with HIV who take antiretroviral therapy can keep the virus suppressed and live long and healthy lives.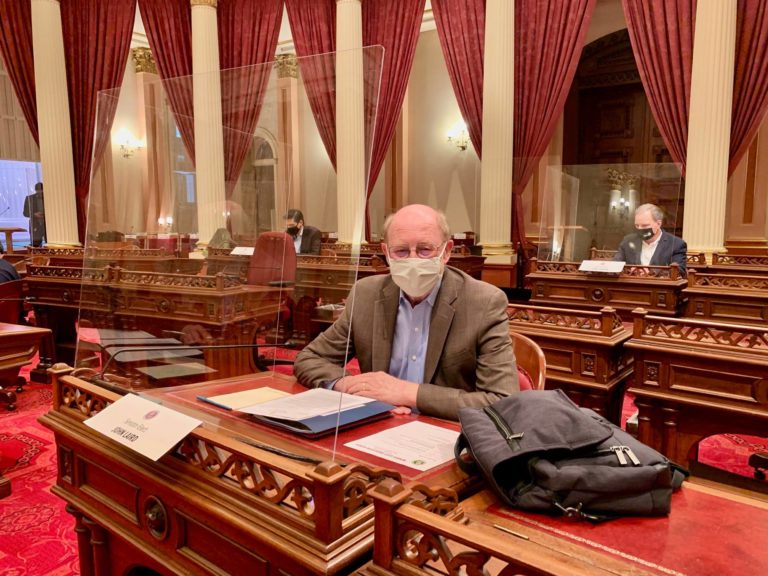 For this reason, the number of older people living with HIV is increasing and over half of people living with HIV in California are now aged 50 years or older. Unfortunately, our current medical and social service systems are largely unprepared to address the unique needs of this population. Given the continued growth in the number of older people with HIV, it is imperative that California implement effective policies and programs to address their unique needs.
A spokesperson for Assemblymember Evan Low said that the Legislative LGBTQ Caucus was in the process of finalizing their agenda for this year's session and would release their litany of 2021 legislative priorities shortly.