LGBTQ activists in Myanmar join protests against military coup
The issue of LGBT rights was never a priority, even for the civilian government.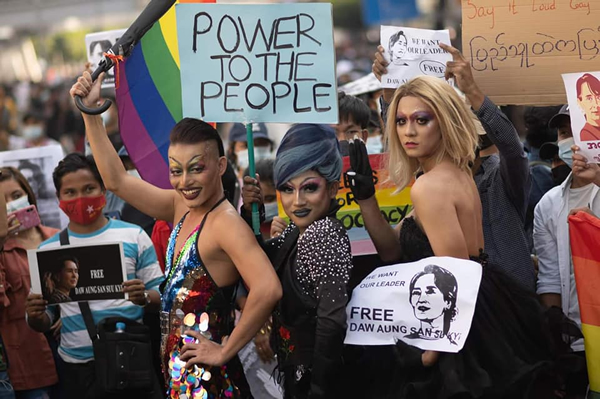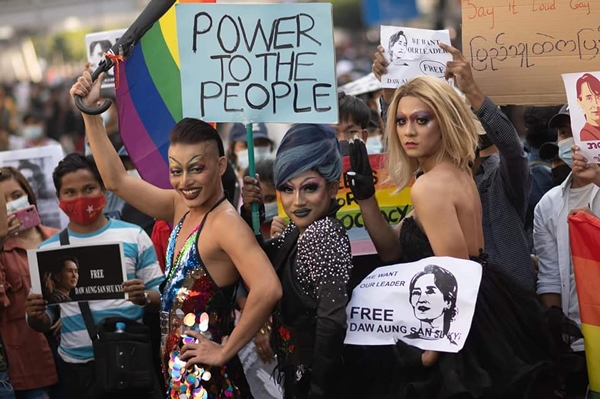 YANGON, Myanmar – LGBTQ activists in Myanmar have joined the growing protest movement against the Feb. 1 coup that ousted Aung San Suu Kyi and her democratically elected government.
Min Khant Zin, a drag queen who works at a gay bar in Yangon, the country's largest city, told the Blade that he and his friends received a lot of media attention after they decided to participate in the protests while in drag. Khant Zin, who identifies as queer, added this decision was deliberate.
"Most of the openly gay people in Myanmar are makeup artists and cross-dressers. They do not stand out in the crowds when they wear female costumes, but someone with drag costumes will," said Khant Zin. "This is my intention."
"We want people around the world to know about the LGBT community's contributions for the fight for democracy," added Khant Zin.
Saw Zin Maung Soe is an LGBTQ activist who founded CAN Myanmar, a civil rights organization that is based in Mandalay, the country's second-largest city.
Maung Soe told the Blade that around 100 members — gay men and lesbians from different socio-economic backgrounds, gender queer people, straight allies, doctors and engineers — participated in a protest that took place in Mandalay on Feb. 8. Maung Soe said some of them were part of a group of protesters against whom the police used water canons and rubber bullets.
"We have to be cautious because we look different and are easily noticeable," Maung Soe told the Blade. "We are worried we might be targeted by the police forces and counter protesters."
"We are all coming to the protests to support the greater cause," added Maung Soe.
Khant Sithu, a Burmese college student in New York who identifies themselves as LGBTQ, is among those who have gathered in front of the U.N. to protest the coup.
"Regardless if you are gay or straight, we all vote for the political parties we like," Sithu told the Blade. "People in Myanmar have overwhelmingly voted for Aung San Suu Kyi's NLD party. Now, the military dislikes the situation and detain the civilian leaders."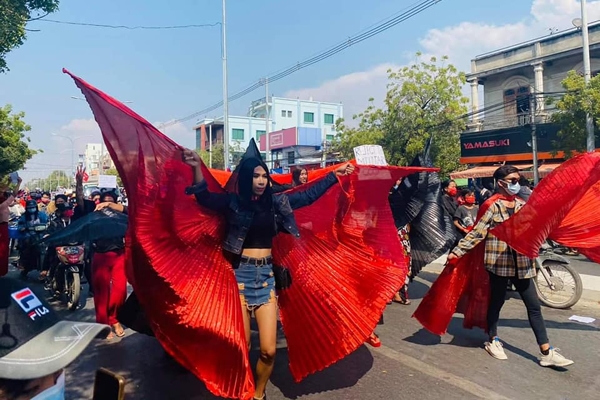 The coup toppled Suu Kyi and her government less than three months after her National League for Democracy party trounced the military's Union Solidarity and Development Party in Parliamentary elections.
Suu Kyi, who won the Nobel Peace Prize in 1991, was under house arrest for nearly 15 years until her release in 2010. Suu Kyi in 2016 became Myanmar's state counselor, which is roughly equivalent to prime minister.
Suu Kyi, who has faced global criticism over her response to the plight of the Rohingya, has been charged with illegally possessing walkie-talkies. The U.S. is among the countries that have imposed sanctions against the Burmese military over the coup.
Consensual same-sex sexual relations remain criminalized in Myanmar under Section 377 of the country's Criminal Code.
Activists said Suu Kyi's government made an unofficial pledge to amend or repeal Article 377 and other anti-LGBTQ laws during its second term in office that would have ended in 2025.
Maung Sue told the Blade there was not "much progress for LGBT rights under Aung San Suu Kyi's NLD government's administration in the last five years."
"We LGBT activists got invited to observe the parliamentary sessions and we were asked to participate in policy dialogue," said Maung Soe. "The issue of LGBT rights was never a priority, even for the civilian government."
A group of activists have nevertheless released a statement that criticizes the coup and demands the release of Suu Kyi and other civilian leaders who have been detained.
"We LGBTI people in Myanmar demand the release of elected civilian leaders in detention, the cancellation of the new Administration Council formed with military officials and pro-military persons, the lifting of the military's intervention against convening of the new Parliament with elected members of Parliament," reads the statement.
"Since we, LGBTI people, have a history of active participation in past political activism, we want to announce that in this military coup, we will stand with the people and the government employees who are starting the civil disobedience campaigns," it adds.
Yuya, a transgender activist who spearheaded the letter, described it as a "statement by the LGBT people in Myanmar."
"We are human beings and we are citizens," Yuya told the Blade. "We have not been recognized because of the system, but we have tried to correct it. We do understand that we should not expect things to change 100 percent overnight, but we for sure do not want things to go back to ground zero and start again from scratch."
"So, like others, we participate in civil disobedience movements and others … we have many things to contribute to it, because we are all concerned," added Yuya. "Our leaders (referring to Suu Kyi) have fought for us. They were imprisoned for years in order for us to be here today. This is the time for us to contribute what we could for all of us again, so that generations may not suffer human rights abuses and this coup shall be the last one we experience."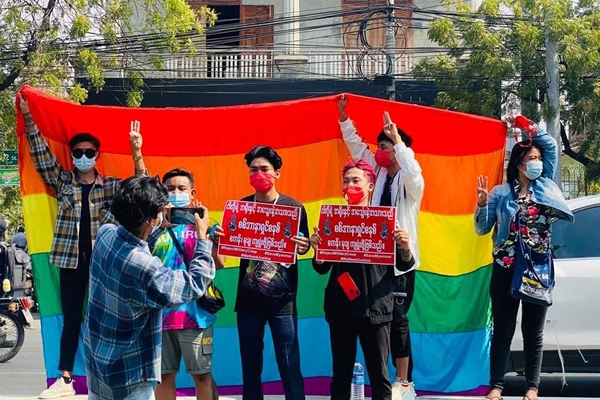 Restoring hope during a Pandemic
CalHOPE is made up of many teams of Peer Crisis Counselors located in many areas throughout the Golden State

By Paulina Angel | When the COVID-19 pandemic hit the world, no one had any idea how severe it was going to be, and more importantly, how long it would last. As case numbers increased to the thousands, we found ourselves entering a new but temporary norm where community events, concerts, movie theatres and basically anything that has to do with gatherings being put on hold.
The most important and vulnerable aspect of the human species is community, and being deprived of social interaction can be damaging to a person's mental health. The Lesbian, Gay, Bisexual, Transgender, & Queer Community was hit particularly hard.
As we've seen community events such as Prides around the world being canceled, to LGBTQ community centers closing their doors, and adding the political climate of GOP-led states passing Anti-LGBTQ laws, definitely put a strain on the community's mental well-being. 
Now that we are entering a post-COVID world, even though cases are currently on the rise with the new Delta Variant, there is a new project that has been established to provide peer crisis support as part of recovery efforts for California, CalHOPE.
Funded by the Federal Emergency Management Agency (FEMA), and run by the California Department of Health Care Services, California Hope or CalHOPE, provides free outreach, crisis counseling and support services to Californians that have been impacted by the COVID-19 pandemic.
A couple of ways that we provide services to individuals are our CalHOPE Connect online chat that can be accessed via a computer, smartphone or tablet. The other option is our Warm Line, which individuals can call and speak with one of our counselors.  
CalHOPE is made up of many teams of Peer Crisis Counselors located in many areas throughout the Golden State such as San Francisco, Los Angeles, San Diego, San Bernardino and Riverside counties. We have counselors that specialize in many communities such as Veterans, African-Americans, Asian Americans & Pacific Islanders, Parents & Caregivers, Latinx, Youth & Young Adults, and lastly the LGBTQ community.
CalHOPE also provides support groups and workshops, created personally by our many counselors accessible via Zoom or Google Meet. These workshops include topics such as coping with loss, which can range from losing your job to losing a loved one, dealing with anxiety, stress reduction, and more.
Currently, as social distancing restrictions are being lifted, CalHOPE counselors are getting ready to start going out into the community and talk to folks at local community gatherings. A lot of our counselors have so far spoken to folks at vaccination sites and city council meetings, as well as some of the Mini-Pride events that have occurred towards the end of June. 
Since the establishment of CalHOPE, we have seen support from organizations that are focused on medical and mental health, local city councils, elected officials, and several universities in California, as well as the Los Angeles Kings, San Francisco 49ers, and performers such as Sofia Carson, Los Lobos, Laura Marano, Krewella, and Grace Potter.
CalHOPE and its many groups throughout California are happy and honored to do this work and to ensure many Californians that they are not alone, there is someone here that is ready to help you or lend an ear.
For more information on how you can utilize our services, visit us at www.CalHOPE.org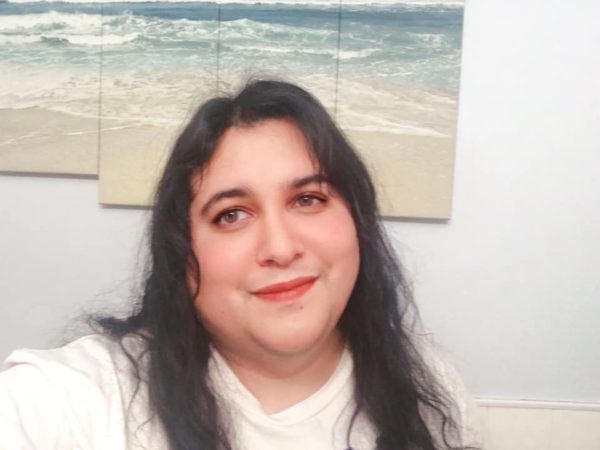 Shark Tank star Daymond John & Lowe's to help LGBTQ+ entrepreneurs
Diverse small business owners are invited to pitch Lowe's executives for a chance to sell their products online and in stores nationwide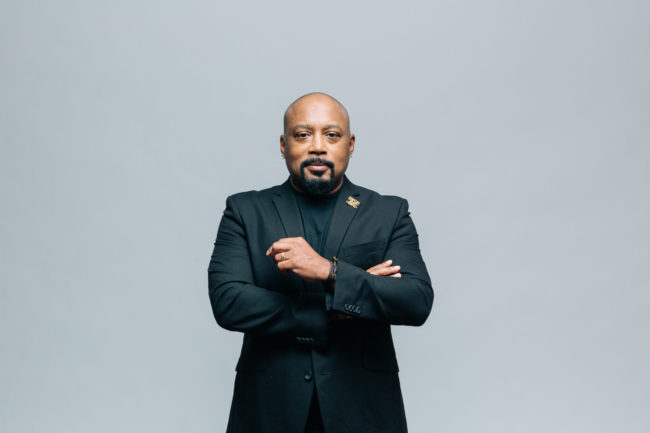 MOORESVILLE, N.C. – Lowe's and Daymond John, star of ABC's Shark Tank and New York Times best-selling author, are announcing the next round of Making It…With Lowe's, a nationwide pitch program that gives diverse entrepreneurs a chance to take their business to the next level by selling on Lowes.com and in Lowe's stores nationwide.
Nearly one-third of small businesses in the U.S. were forced to close due to the pandemic, and one-quarter of minority-owned businesses have temporarily shut their doors. Although the economy is re-opening, entrepreneurs continue to face extraordinary challenges as they work hard to stabilize their businesses. Lowe's is bringing back Making It… With Lowe's at a time when it is needed most, providing opportunities for diverse entrepreneurs to grow their businesses amid obstacles that can feel overwhelming.
Lowe's encourages people of color, women, veterans, people with disabilities, and members of the LGBTQ+ community to apply.
"Making It…With Lowe's shines a light on the remarkable stories of diverse small business owners who are often overlooked and underrepresented," said Daymond John, star of ABC's Shark Tank, entrepreneur and investor who will once again host and lend his expertise to give advice to the program finalists.
"Last year's program underscored the importance of giving them an opportunity to break through traditional processes. This year, as so many diverse small business owners begin the recovery process, it is even more important to provide them with a much-deserved space to succeed," John added.
The first round of Making It…With Lowe's attracted more than 1,300 product submissions and the top suppliers received invaluable mentorship from Daymond John and Lowe's merchants that helped them expand their reach, grow their business and connect with new consumer audiences.
"As a company that began as a single store 100 years ago, we know firsthand how important small businesses are to the communities they serve. Through Making It… With Lowe's, we can help diverse entrepreneurs reach their dreams of growing and scaling their businesses, all while helping us find innovative, clever and solution-driven products that we're proud to offer," said Marvin R. Ellison, Chairman and CEO of Lowe's. "Making It… With Lowe's is an extension of our commitment to underserved communities and helps us ensure our products are as diverse as our associates and customers."
Lowe's especially encourages applicants who are members of the LGBTQ+ community, minorities, people with disabilities, veterans and women to apply, with innovative products both in and beyond home improvement categories. Hundreds of entrepreneurs will be evaluated for the opportunity to sell their product on Lowes.com, then 75 suppliers will be invited to meet with Lowe's merchandising teams to be considered for additional promotion.
Consumers will be invited to vote for their "fan favorite" among the top 15 suppliers. The field will then narrow to the five top suppliers and the fan favorite, who will pitch their products to Lowe's executives for an opportunity to receive a truly unique mentorship and land on Lowe's shelves and Lowes.com to reach millions of customers.
Making It… With Lowe's offers:
Thousands of dollars in business grants
Mentorship from Daymond John
Opportunity to sell products at Lowes.com and at Lowe's stores nationwide
Making It… With Lowe's is just one part of the company's efforts to support small businesses, and its overall efforts to increase supplier diversity as part of its Total Home Strategy. Last year, Lowe's committed $55 million to fund grants for minority- and women-owned small businesses, as well as rural small businesses. Lowe's and partner LISC distributed these grants to more than 2,700 small businesses, making Lowe's the largest donor to LISC's Small Business Relief & Recovery Program and COVID Rapid Relief & Resiliency Fund.
As part of Lowe's continued support of small businesses, the company will put the inspiring stories of Making It… With Lowe's finalists on display during an in-person pitch event at a Charlotte-area Lowe's store later this year. Visit Lowes.com/MakingItWithLowes to learn more about the program.
Today through July 30 at midnight PST, applicants are invited to apply at Lowes.com/MakingItWithLowes.
"Parks make life better month," proclaims LA County Board of Supervisors
Parks Make Life Better Month recognizes the positive community benefits of parks, open space, trails, recreation facilities and programs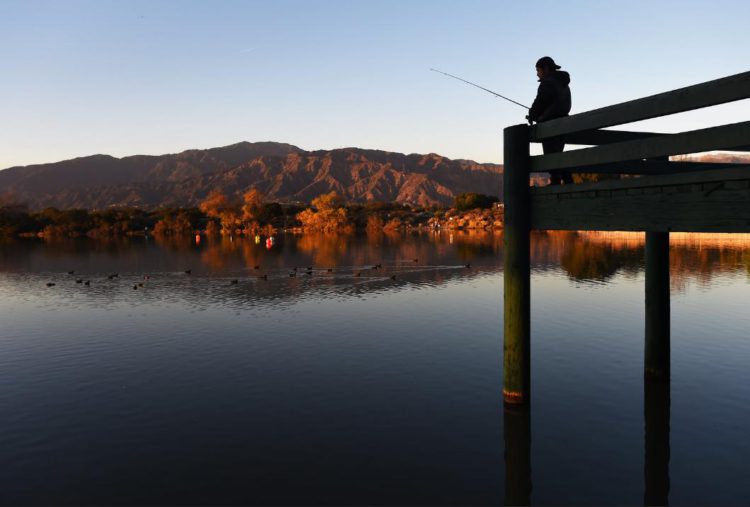 LOS ANGELES – The LA County Board of Supervisors unanimously approved a motion Tuesday proclaiming July as "Parks Make Life Better!" Month in recognition of the Los Angeles County Department of Parks and Recreation (LA County Parks) and the vital role local, community, regional parks, dog parks, nature centers, trails, open space, and facilities have on contributing to healthy people and communities.
The motion, made by Chair Hilda L. Solis, Supervisor of the First District, comes after LA County Parks experienced its highest number of visitors and demand on services in decades as County residents looked for critical recreation programs and facilities during COVID-19. LA County Parks never closed parks, trails or restrooms and hosted programs such as food distributions, providing thousands of families stability, and supported recovery through COVID-19 testing and vaccination sites. During a time of great uncertainty, loss, sadness and isolation, LA County Parks staff stood together in the service of others to continue the safe operations of parks and outdoor spaces.
"Los Angeles County parks serve as an essential component of the County's social fabric that unites people across regions and provides recreational opportunities for residents to live, play, and learn," said Chair Solis. "Throughout the pandemic we saw a surge in foot traffic across parks and trails, affirming the importance of outdoor spaces in enhancing and supporting the overall health and well-being of communities. By declaring July as Parks Make Life Better Month, we acknowledge the role of parks in supporting community health and elevate the work of our park employees who have worked diligently to ensure the continuation of park programming at a time when it was most needed."
LA County Parks also initiated grab-n-go events while simultaneously delivering pre-recorded and live virtual programming through LA County's Virtual Recreation Center Parks From Home. This exceedingly high volume of usage not only proves that parks are a crucial part of every, individual community they are in, but that they also serve as an entry point to care and social safety nets while being an anchor for those most impacted by community instability to seek refuge, rest and resilience.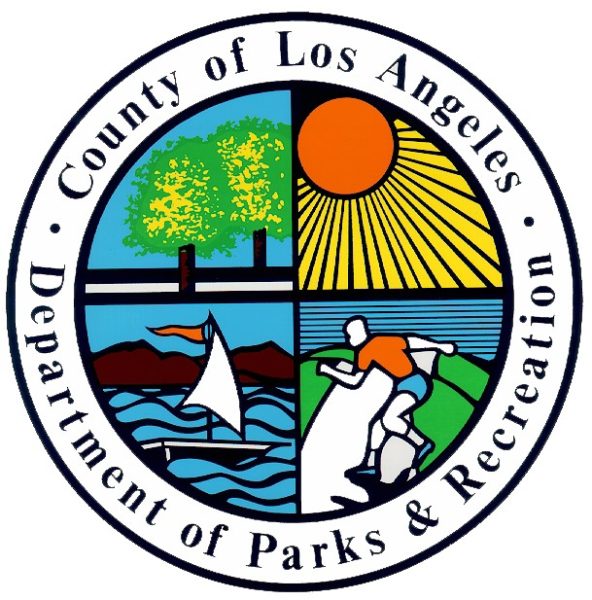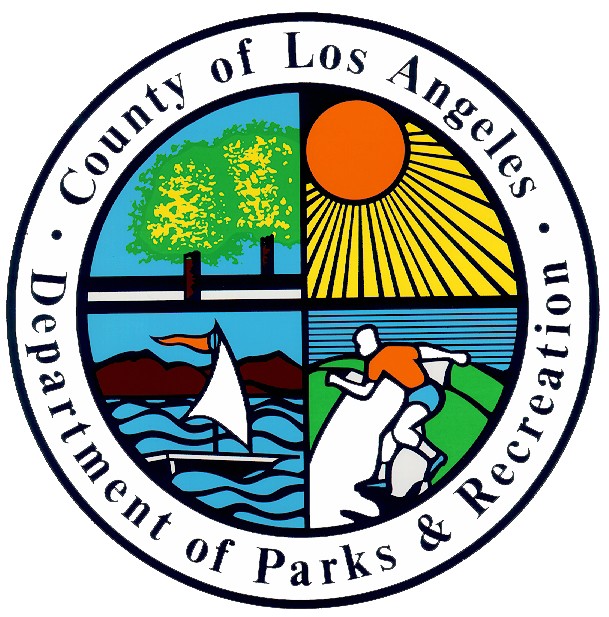 "Now more than ever, youth, families and seniors need access to parks and spaces to reconnect with others, engage in physical activity and experience the health benefits being in nature and outdoors offers." said Norma Edith García-González, Director of the County of Los Angeles Department of Parks and Recreation. "As we safely re-emerge from the pandemic this year, eliminating barriers to programs and services that promote health equity is essential. Parks Make Life Better month highlights the value of our Every Body Plays programming in providing access to swim, nature centers, recreational park programming in promoting health equity."
LA County's parks, recreation programs and facilities build healthy, active communities that aid in the prevention of chronic disease, and also improve the mental and emotional health of all community members. Recreational programs and services help residents experiencing violence heal from trauma and serve as safe havens. LA County's open space and natural recreation areas ensure the ecological beauty of the community is preserved and provide a place for children and adults to connect with nature as they enjoy the outdoors.
Parks Make Life Better Month recognizes the positive personal and community benefits of parks, open space, trails, recreation facilities and programs, nature education, and sports for able and disabled children, teens, adults, and seniors. By elevating the role of parks in building healthy people and communities, our goal is to inform the public on the many benefits of accessing parks, facilities, programs and services.
The Los Angeles County Department of Parks and Recreation manages 183 parks and operates a network of 70,079 acres of parkland, 475 sports amenities such as futsal, basketball, tennis, lawn bowling and multipurpose fields, 42 swimming pools, 15 wildlife sanctuaries, 10 nature centers that serve as a refuge for over 200 animals, 14 lakes – 3 of which are boating and swimming lakes, 5 equestrians centers, more than 210 miles of multi-use trails, the largest municipal golf system in the nation, consisting of 20 golf courses, in addition to the world-class Arboreta and Botanic Gardens and performance venues – Descanso Gardens, Los Angeles County Arboretum, Virginia Robinson Gardens and South Coast Botanic Gardens and the Hollywood Bowl and Ford Theaters.